Stunning Canadian Adventures You Can Find Beyond Whistler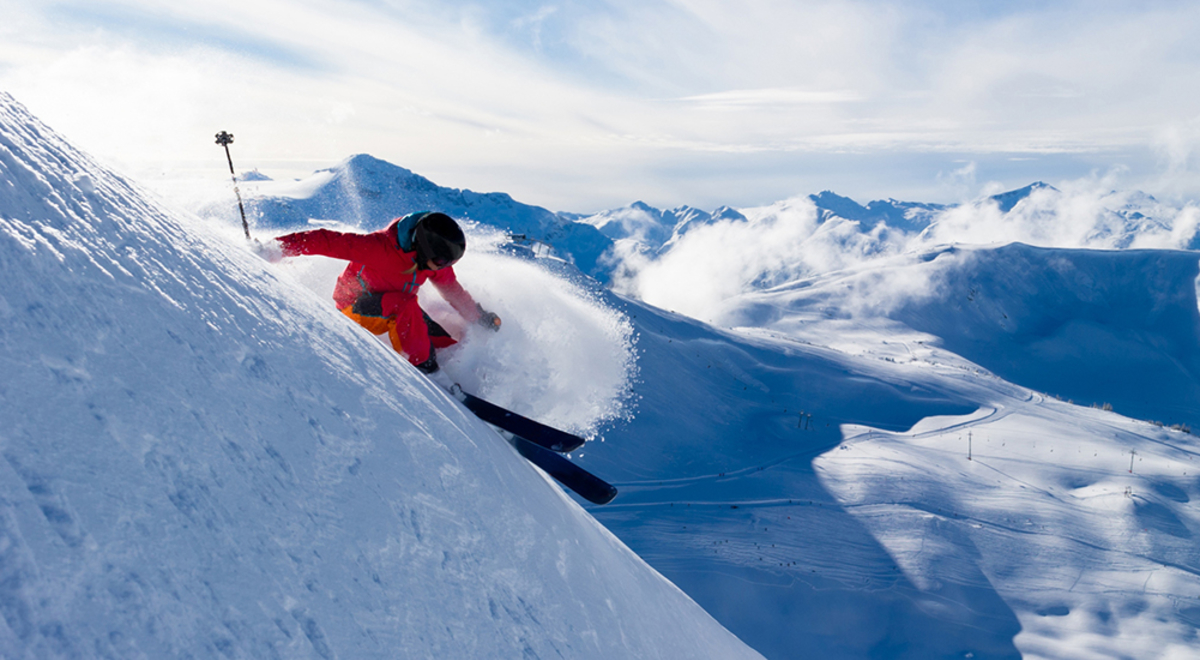 ---
---
Ask any young Australian about travel to Canada, and you're bound to hear the 'W' word. If you're thinking of the beloved Working Holiday Visa, you're probably right, but in the same sentence, you'll likely also hear the other famous W-word: Whistler.  
Australians travel. While most trips are exploring your own country, Aussies rank in the top 10 for international departures, too. Geography plays a part, as does the popularity of gap year trips and the typically high number of annual leave days Australians enjoy, compared to other non-European nations. But also, by nature, Australians are generally an adventurous lot.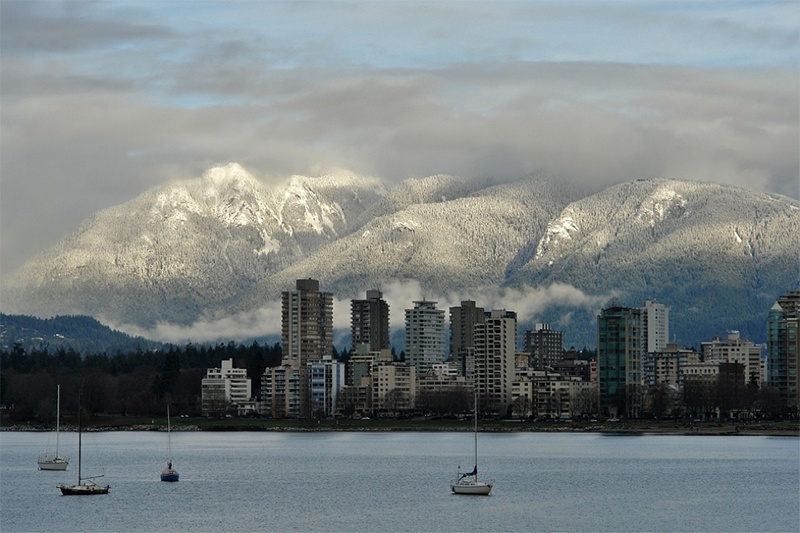 With its enviable surrounds and cosmopolitan vibe, it's no wonder Vancouver is considered one of the world's most liveable cities.
While jaunts to Asia and the South Pacific account for most shorter trips abroad, North America ranks highest as the first stop on any long trip, which is considered to be a trip of one month or longer. North America's West Coast – namely the airline hubs of Los Angeles, San Francisco and Vancouver, Canada – is where most Aussies first land, with an increasing number of visitors choosing Vancouver over California.
In 2016, according to Destination Canada, year-over-year arrivals by Australians into Canada grew by 16 per cent to 333, 437 visitors. 2017 broke that record, with over 375,000 arrivals. 
There are several factors for this uptick, including increased air capacity (new non-stop Air Canada routes between Australia's east coast and Vancouver), politics, and of course, word of mouth.
That's right, for decades now, word on the street Down Under has been about a fun little village in the scenic Rocky Mountains, not far from Vancouver, where you're more likely to run into an Australian than a Canadian. For any Aussie looking for welcoming familiarity, a comparable culture and a mountain of fun, Whistler Blackcomb, British Columbia, more than ticks all the boxes.     
Whistler aka Whistralia
While Vancouver is nice – modern, cosmopolitan, gleaming on the shores of the Pacific, surrounded by stunning snow-capped mountains, it's no Whistler. Or should I say 'Whistralia', the town's nickname of late?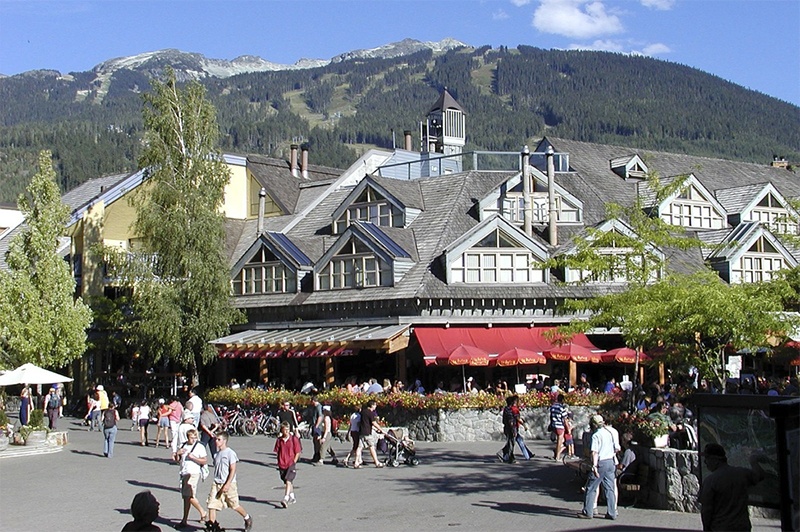 Whistler Village is your BC base camp for summer (and winter) adventures.
Indeed, holing up in Whistralia on a working holiday has become a rite of passage where many young Aussies spend their entire working holiday. Some overstay their visa and end up working 'under the table' to stay longer. Others even marry-in to remain.
Most Aussies come in Canada's summer months, but many come for the snow and the start of the ski and snowboard season, sometime in November. While the skiing is world-class, the real draw is what happens after the skis are racked. Whistler's aprés-ski scene is second to none and has been widely reported as hedonistic bliss.
Aussies both work the scene (everything from food and beverage service to repairing broken hotel door locks) as well as devour it. Their tales of debauchery quickly make it back home, creating a new class of Whistler wannabes, and the cycle continues.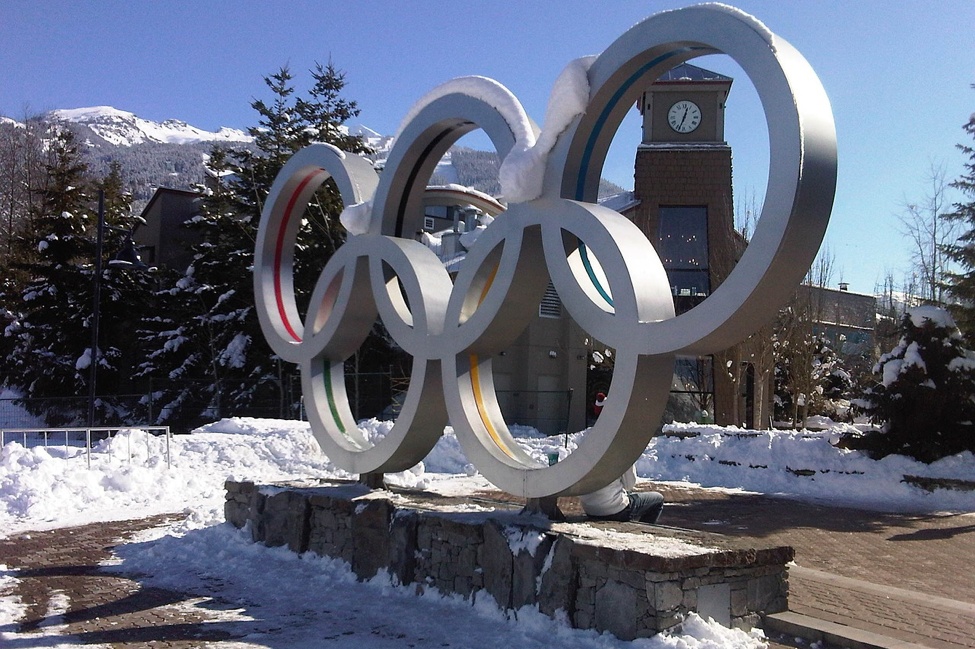 Whistler Olympic Park was one of the sites of the 2010 Winter Olympics.
Whistler has grown over the years, spurred by Vancouver's hosting of the Winter Olympics in 2010, becoming a solid year-round destination in the process. Once the ski lifts halt for the season, the mountain bike trails open for business. The area is also a hiker's paradise, and rightfully so. But let's be honest, it's mostly Whistler's party scene and revolving door of Australians that keep it humming.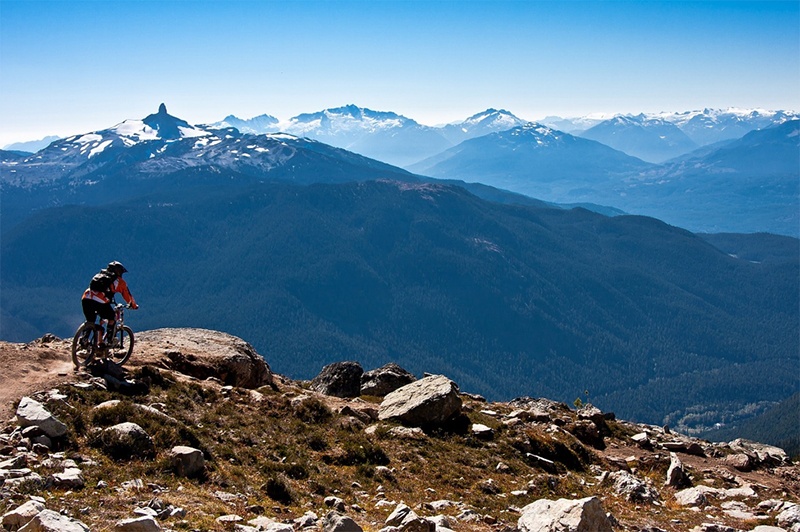 When the snow melts in Whistler, it's time to hit the mountain bike trails.
To Aussies, a stop in Whistler is a given, but what to do in Canada after Whistler is often up in the air. Unfortunately, what many end up missing is the bigger party in the province over, a city New Yorkers call 'a cooler New York', a touch of Europe in Canada, and Canada's answer to Tasmania – all good reasons to use your time in The Great White North wisely, not blowing it all on Whistler madness.
Where to ski after Whistler
If you've come for the skiing, you're in luck. Both British Columbia and Alberta offer some of the world's best skiing and snowboarding, so if you've got the time and money, why not ski or board some more?
There's no shortage of resorts in Alberta and British Columbia to shred the powder.
Sun Peaks, The Powder Highway (Revelstoke, Panorama, Kicking Horse & Fernie), Big White, Silver Star, Banff, Lake Louise, Sunshine Village – the list of quality ski resorts is seemingly endless. To help you find your happy hill, the recent Powderhounds Awards handed out the following prizes:
Best Overall Ski Resorts in Canada – Whistler Blackcomb, Red Mountain, Big White, Panorama, Whitewater and Kicking Horse.
Best Beginner & Intermediate Terrain – Sun Peaks, Big White
Best Advanced Terrain (on-piste) – Revelstoke     
Best Back-country (off-piste) – Whistler Blackcomb, Red Mountain
Best Expert & Extreme Terrain – Kicking Horse
Best Powder – Whitewater, Powder King  
Best Family/Kids Resorts – Sun Peaks, Silver Star, Big White
Outside Whistler, yours may be the only Australian accent around. But hey, you've suddenly become a lot more exotic. Get out there! 
Calgary Stampede
If you think Whistler packs a punch, how does a 10-day summer party for one million people sound? Yup, each July, 'The Greatest Outdoor Show on Earth', also known as the Calgary Stampede, transforms Alberta's capital in an explosion of bodies, cowboy hats, food stalls and beer tents, and all the shenanigans you can handle.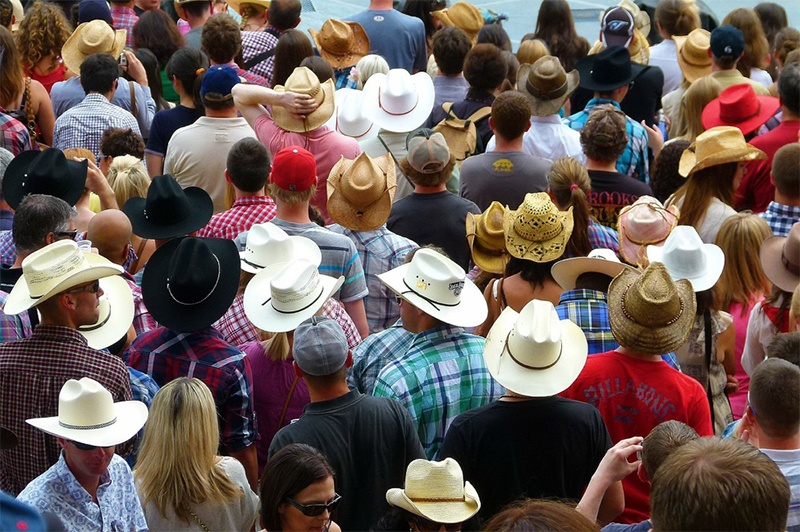 A cowboy hat is approved apparel at the Calgary Stampede.
The Stampede (since 1886) is one of the world's premier summer festivals, hosting a massive rodeo, chuck-wagon racing, a parade, games and rides, First Nations exhibits, stage shows and concerts, and countless spots to stop for a pint. It is Canada's biggest annual bash and a sight to behold.
Pick up a Stetson and a pair of boots and get ready to rumble, but secure your room well in advance as Calgary literally sells out of beds.    
Is Toronto Canada's 'New York City'?
As a Canadian, I may have not made the comparison myself, but having recently run into a pair of New Yorkers in Toronto, who ecstatically compared their dynamic metropolis to mine, I guess I can see why. 
Neighbourhoods in Toronto, such as Kensington Market, are daubed with eye-catching street art.
There's no doubt that everything in New York is on a much larger scale, but like the Big Apple, Toronto's magic stems from its multiculturalism and its many vibrant neighbourhoods. There aren't many cities in the world where you can walk a few blocks and have the option of a half-dozen truly authentic restaurants, ranging from Polish to Peruvian, Filipino to French, and many, many others.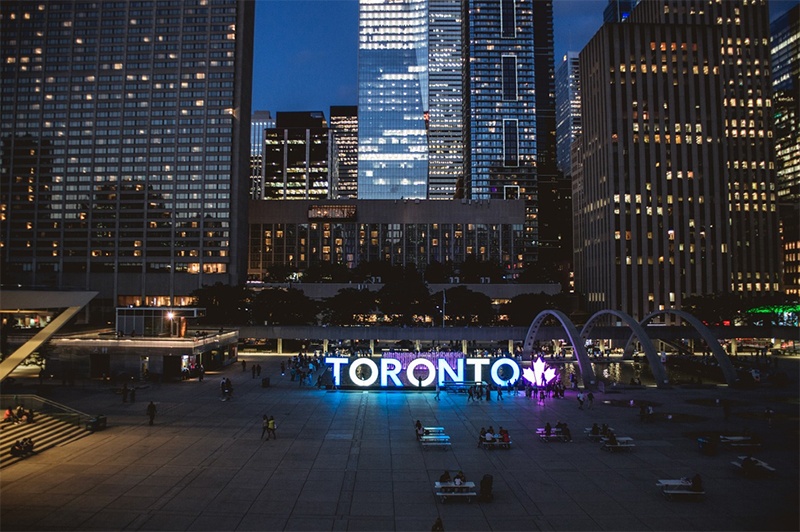 With its glittering skyline, Toronto draws comparison with NYC – even from New Yorkers!
Eclectic hippie market communitie, such as Kensington Market, sit alongside Little India, Chinatown, the walkable Distillery District, Koreatown, and more. Accessible islands in the Toronto harbour make for a perfect day away from the city's bustle, and the nightlife and music scene is top-notch, no matter your taste.     
Pick a long weekend and do as Torontonians do, escaping to cottage country to truly appreciate the balance of city and nature in Ontario. It's how we roll.  
Montreal, Quebec City and a little Europe in Canada
Ready for something completely different?
The province of Quebec, Canada's only predominantly French-speaking province, brings a touch of Europe to North America and we love them for it. Not only is French the sole official language here, Quebec exudes many European qualities, including a more sophisticated fashion sense, a serious food passion and an unbridled zest for life.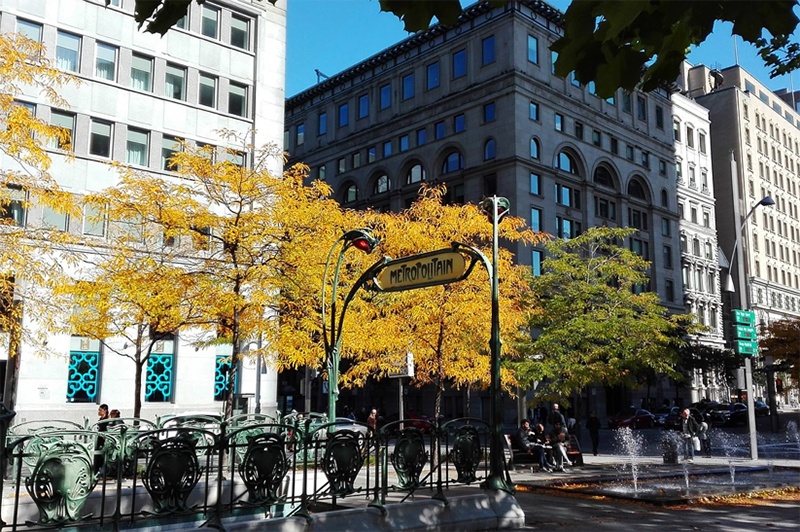 European in style, Montreal is certainly so Frenchy, so chic.
While getting by with English is a slight challenge throughout most of the province, it isn't an issue in Montreal, Quebec's largest city. Stroll pedestrian-heavy Rue Sainte-Catherine and shop 'til you drop on Boulevard Saint Laurent. Bistro hop on Rue Saint-Denis or curl up with a drink on a patio in Old Montreal. Climb Mont-Royal for a bird's-eye view of the island (yes, it is) and join a drum circle at sunset. Join the locals in a bevvy on the Plateau and fall in step with the city's university crowd. Oh, and if you want to catch an NHL hockey game, there isn't a better place.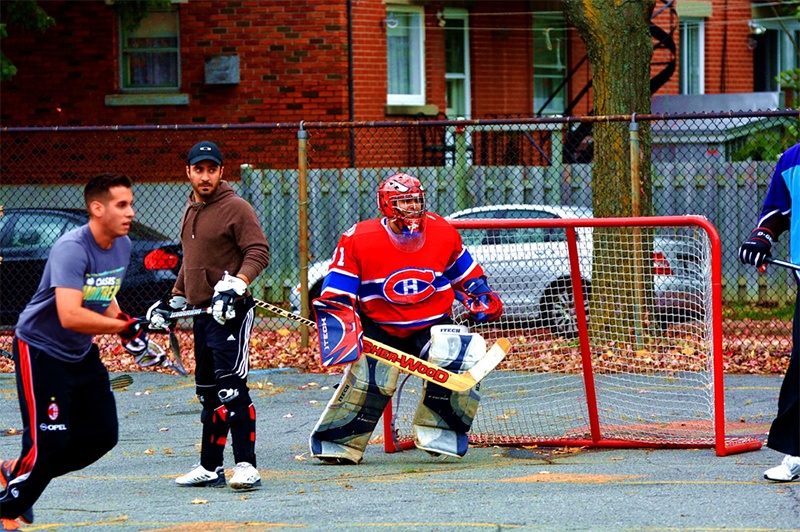 Montreal Canadiens is the local hockey team to barrack for.
Heading northwest along the St Lawrence River, you'll find Quebec City, Canada's most French offering. English can get you by in the small tourist centre but know that it's only tolerated here. Coming from Toronto or Montreal, life slows down to a comfortable trot. Wine, local cheeses, fresh maple syrup and countless delicious eateries dazzle and satisfy even the biggest food snobs. Just ask celeb chef Anthony Bourdain, who claimed he was fed as he had never been fed in his well-travelled life by Quebecois chefs.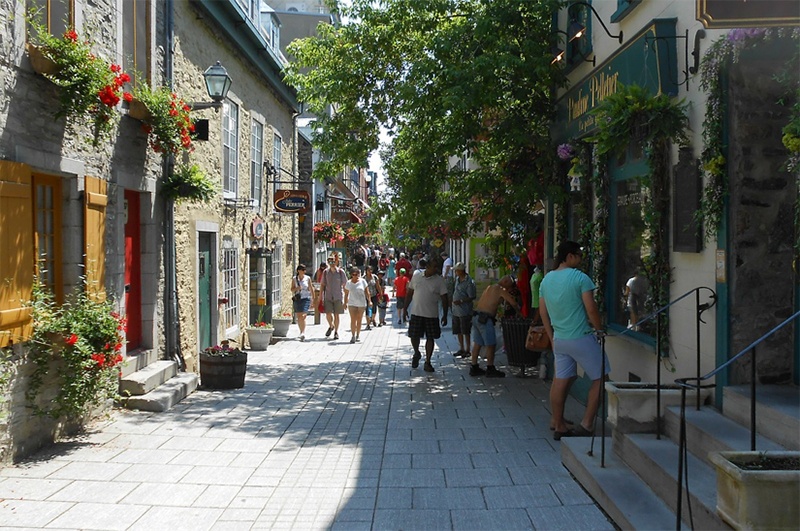 Quebec City is a total immersion in Francophile Canada.
If you can pry yourself away from the table, Quebec City's Winter Carnival, or simply Carnaval, is not to be missed. Celebrated pre-Lent annually since 1955, it's Canada's frigid equivalent of Mardi Gras, offering a diverse program of activities for adults and kids alike. Spend a night at the nearby Ice Hotel (to say that you did) and keep moving east.     
About 25km from the shores of Newfoundland, you'll find the last remaining French territory in North America – the seldom-visited St-Pierre & Miquelon. If you really want to impress your friends back home (and many Canadians too!), take a day trip over. But don't forget your passport, as even Canadians need one to get in. And if you've got some extra Euros floating around, yeah, you'll need those too.
Newfoundland: Canada's Tasmania
Back on Canadian soil, albeit another island, Newfoundland may be the closest thing we have resembling Tasmania. Not only are they both geographically disconnected, both are light-heartedly poked fun at regularly, and both are pristine, ruggedly handsome slices of nature ripe for tourism.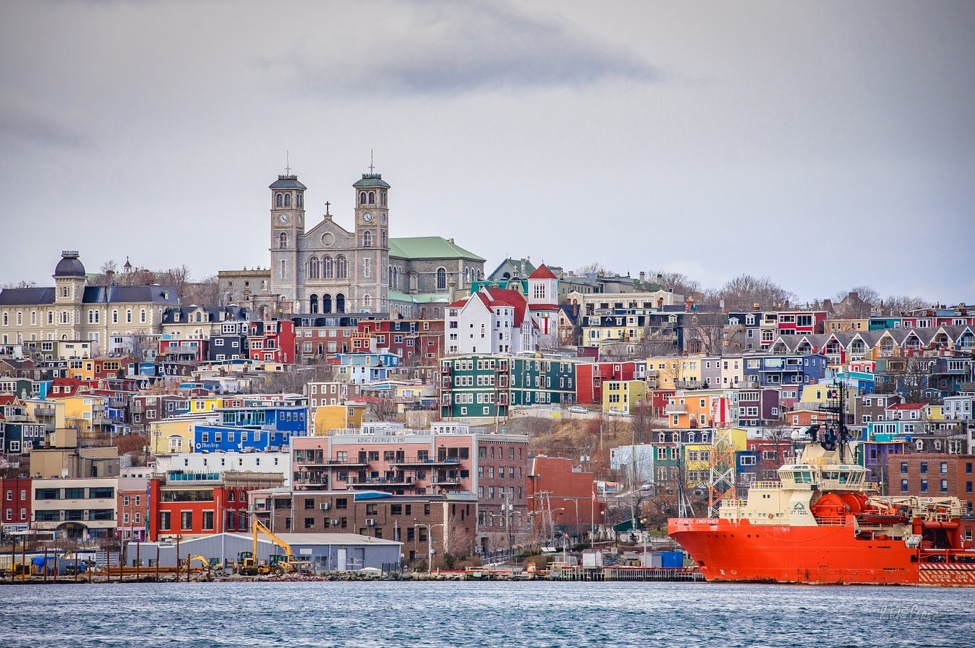 Downtown St John's is known for its colourful row housing.
Newfoundland's capital, St John's, holds about 220,000 residents, almost identical to the size of Hobart's fun-loving population. And it's not just the amount of people, but the type of person too. Newfoundlanders (affectionately called 'Newfies') are some of the warmest, friendliest, musically inclined and funniest Canadians you will ever come across, much like Tassie residents.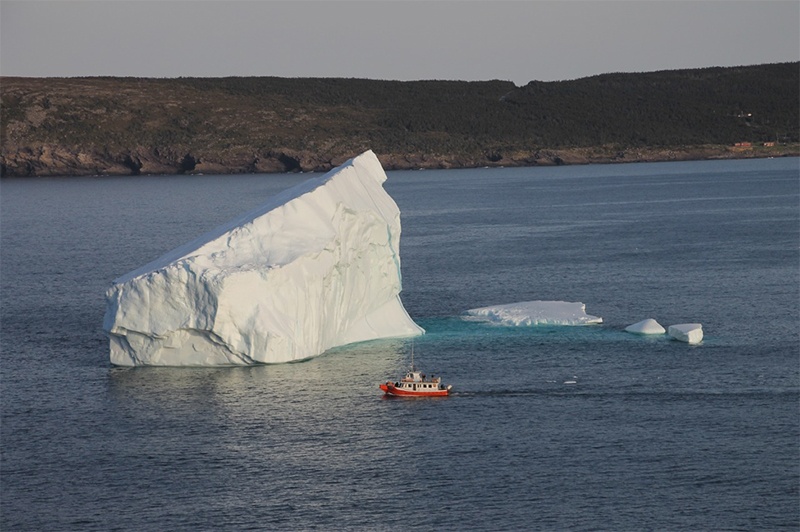 Gros Morne National Park in Atlantic Canada is simply stunning.
Lost in the beauty of Gros Morne National Park, you'll notice some physical similarities, too. Soaring cliffs, verdant fields, plentiful wildlife and a feeling of infinite space and isolation make Newfoundland as special as Tasmania is.
Oh, I should also mention the initiation. On second thought, never mind. Australians like surprises, right?
In short, come for the Whistler experience but stay for the Canada experiment. Hey, you've come this far! And if you're going to stay a while, do yourself a favour and have a good look around. 
Feature image: Getty Images
---
canada whistler calgary british columbia alberta toronto ontario montreal quebec city quebec newfoundland
---
Flight Centre acknowledges the Traditional Custodians of Country throughout Australia.