Southern Ocean Lodge: Embrace Luxury On Kangaroo Island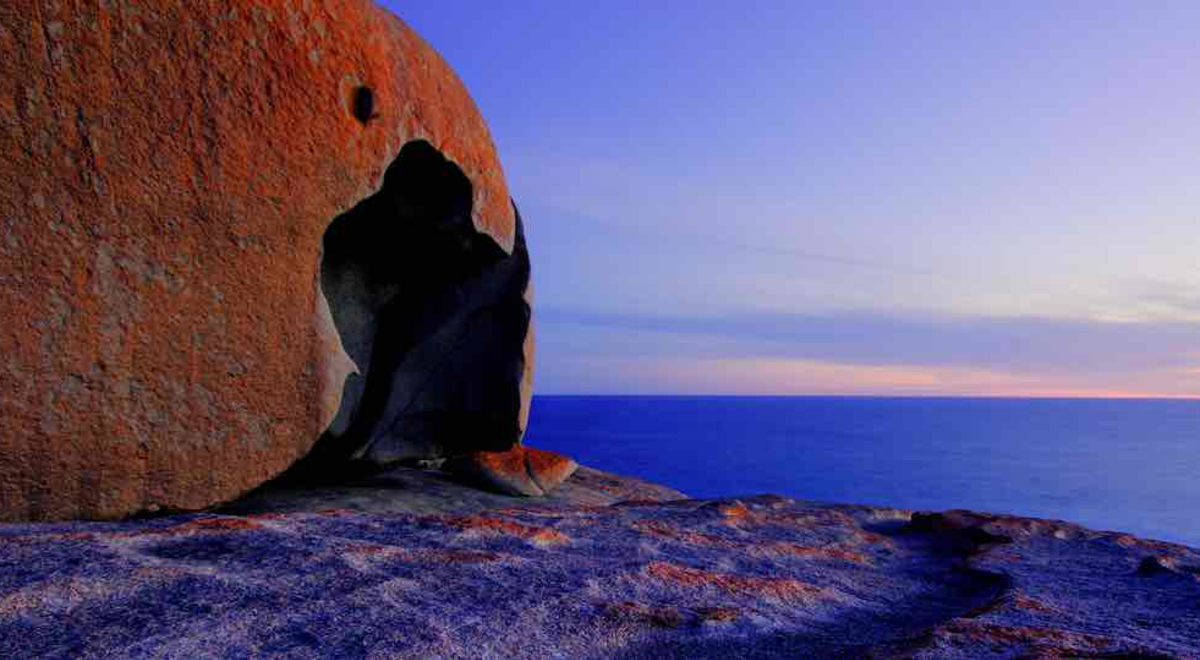 ---
---
The essence of Kangaroo Island's natural environment has been captured in the design of the Southern Ocean Lodge. The Lodge blends incredible luxury with a sensory overload of fantastic food, amazing views and wildlife, all contained in this very special part of Australia.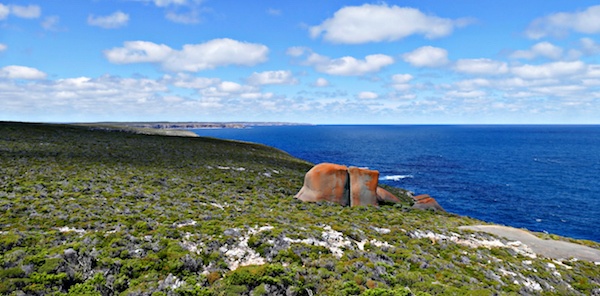 There is almost an ethereal beauty in Kangaroo Island's ruggedness and remoteness. (Image: Getty)
With an abundance of long weekends and public holidays in the first part of 2018, forget your passport, language barriers and cholera jabs, stay within Australian borders and head south for some truly experiential luxury at Kangaroo Island's Southern Ocean Lodge.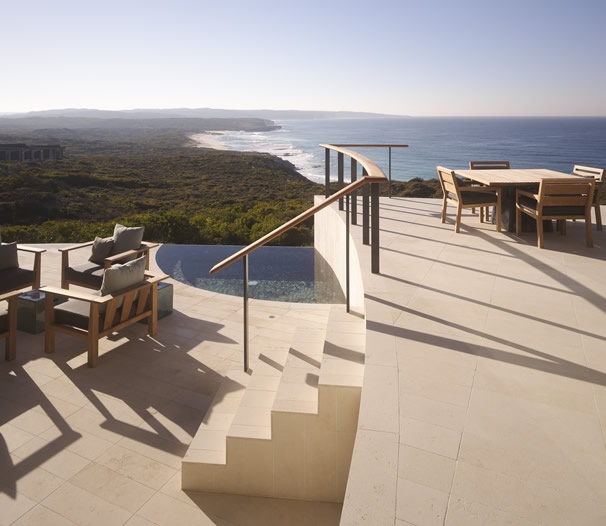 Mix up ultimate luxury with some rugged wilderness at the Southern Ocean Lodge. (Image: Southern Ocean Lodge)
The Lodge has been designed to have a small ecological footprint and to coexist seamlessly with the land. Its striking design seems like an extension of the cliff face that towers over the Southern Ocean many metres below. Standing apart from traditional wilderness lodges, the Southern Ocean Lodge utilises sleek, modern design across its 21 suites, and the Lodge further ups the luxury ante with inclusions like its 'produce to plate' dining experience.
In addition to the culinary offerings, the Lodge also offers plenty of indulgent pampering spa services. At the Southern Spa, visitors are encouraged to soak up the luxury whilst enjoying the views of this rugged and remote five-star piece of wilderness. Beyond the Lodge, there are of course all the wonders of Kangaroo Island just outside your door; and the Lodge is always keen to make sure you have an authentic and luxurious KI experience with a range of daily personalised itineraries some of which are listed below.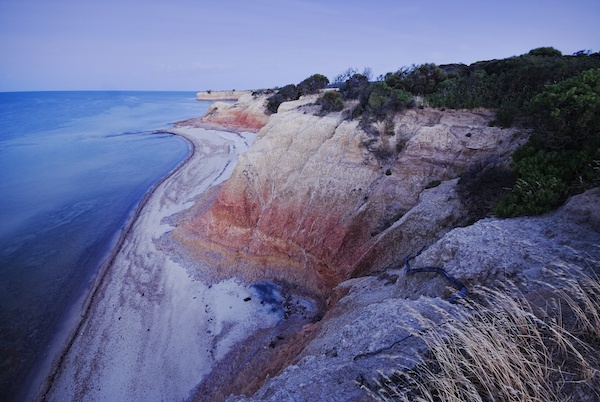 Southern Ocean sunsets one of life's magic moments. (Image: Getty)
Wonders of Kangaroo Island
This half-day experience is a spectacular introduction to Kangaroo Island's wildlife, maritime heritage and stunning coastal landscapes, and it takes full advantage of the Lodge's unique location. Wander amongst the rare Cape Barren Geese and search the leafy eucalypts for a sleepy koala.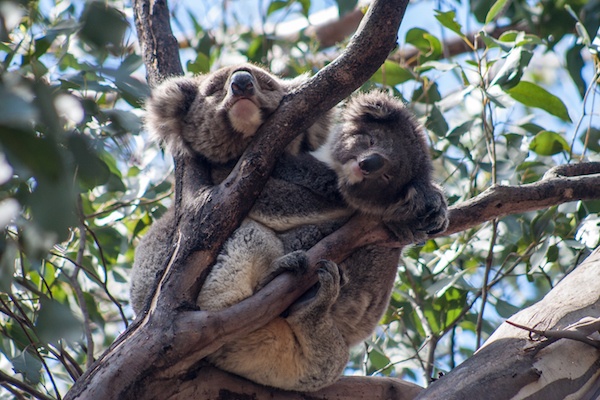 Mum and bub having a midday kip. (Image: Getty)
Seal Bay
Seal Bay is home to Australia's third largest colony of Australian sea lions. With your own knowledgeable guide, enjoy an exclusive tour on the beach where you will observe these wild animals in their natural environment. Learn about their unique breeding cycle and the ongoing research programs implemented on site.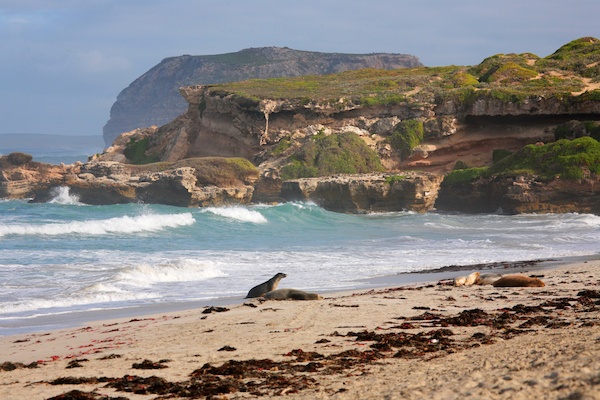 Discover your inner Attenborough and learn all about these fun beachside frolickers. (Image: Getty)
Coastal Clifftop Walk
Take a scenic walk starting right on the Lodge's doorstep atop the limestone cliffs of Hanson Bay. Embrace the majesty of mother nature with a bird's eye view of thundering waves crashing along the coastline – and know that there is nothing but ocean between you and Antarctica. The scenery is spectacular so be sure to take your camera.
Kangas & Kanapés
Get a better understanding of the Island's history at Grassdale, a historic island property, and also observe our Aussie National icon nibbling away on their afternoon repast. Also while the sun goes down, join the kangaroo locals and enjoy a selection of premium South Australian wines, beers and apertifs and your own version of afternoon treats in the form of 'Kanapés'.
---
More Close to Home Inspo from our Domestic Luxe Series: Freycinet National Park
---
Bespoke Experiences
Southern Ocean Lodge also provides an additional menu of bespoke KI experiences with special interest itineraries available. Activities operate on a limited share basis for an exclusive safari feel.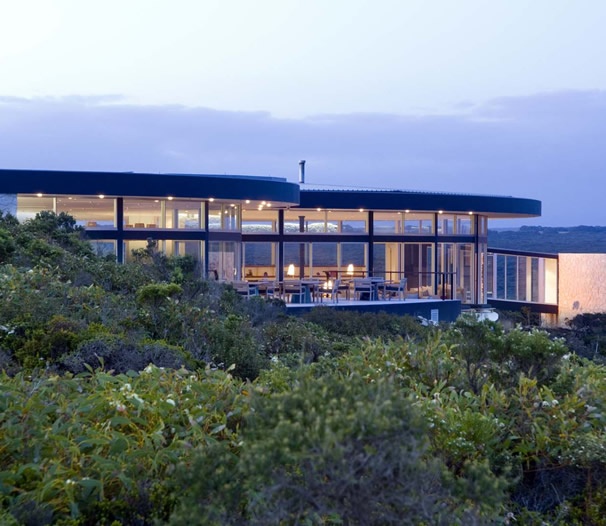 Southern Ocean Lodge is located for guests to easily access all of the walked and special KI experiences. (Image: Southern Ocean Lodge)
Quad Bike Safari
Try for something a touch more adventurous with a Quad Bike Safari. Departing from the Lodge, this is a quad bike adventure tour that heads into the neighbouring natural bushland at Hanson Bay Sanctuary and has a bit of a special twist.  The twist is the 'In-helmet' commentary that is provided by a Southern Ocean Lodge expert guide, and provides an insight to the local wildlife and landscape seen along the way.
The Sanctuary is home to kangaroos, koalas, possums, wallabies, echidnas, goannas and birdlife in abundance, so bring a camera and a sense of adventure. (Available to guests 16 years and over).
Kayak Adventure
Still feeling active? Why not take a kayak from the Lodge and paddle with your very own guide along the gentle and meandering waters on the South West River, beginning at nearby Hanson Bay. Enjoy the scenery and a variety of birdlife, flora and fauna that call Kangaroo Island home.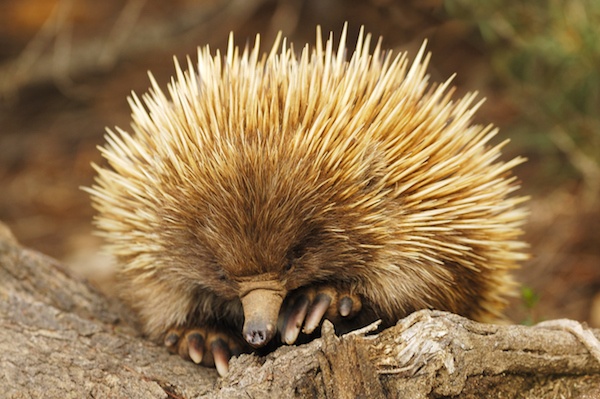 Go and visit Flinders Park on your quad bike and meet one of these fascinating creatures. (Image: Getty)
Nocturnal Tour
Try a different perspective with a visit to Hanson Bay Sanctuary at night to discover a world that comes alive while the rest of us are asleep. Spot the local koalas at their most active, encounter kangaroos, wallabies and possums up close whilst searching for other wildlife such as owls, bats and echidnas.
Some Guided Hike Options
Take advantage of the many trails and guided hikes that depart from the lodge daily at 8.30am. Options include:
Platypus Waterholes
This scenic hike through Flinders Chase National Park allows time to observe the varied bird life and native bush surrounds at a relaxed pace. The trail provides an opportunity to view the habitat of the elusive platypus and learn more about this intriguing aquatic mammal.
Cape Younghusband Circuit
The journey along the clifftops to Cape Younghusband will take your breath away with the wonder of the sheer limestone cliffs and the tough little shrubs growing in the rugged area. Admire the awesome view of the Remarkable Rocks and the fur seals having fun in the waters below.
Remarkable Rocks to Southern Ocean Lodge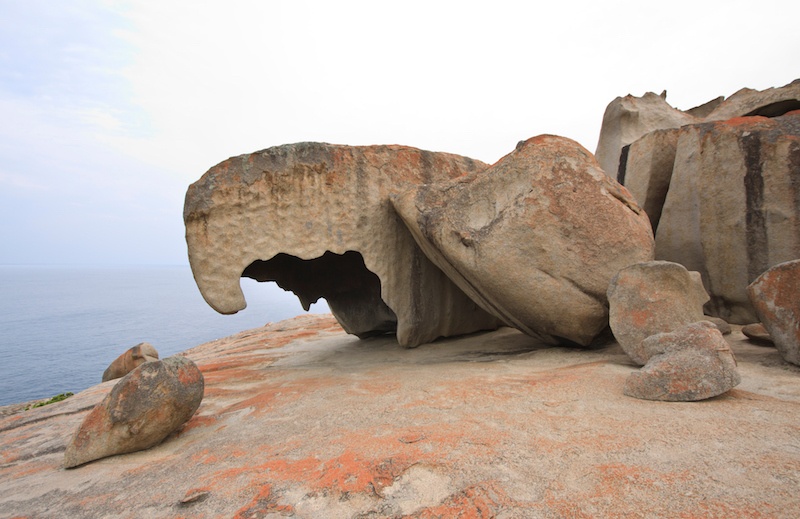 The Remarkables - well worthy of their name. (Image: Getty)
Once again embrace the wild and rugged essence of the Southern Ocean with a walk from the Remarkables to the Lodge. Witness the dramatic change in the environment from low coastal heath to dense Mallee, before returning along the spectacular cliff-top, to magnificent the Lodge.
For your next romantic or battery recharge getaway, or for one of the long weekends coming up in early 2018, why not take advantage of the many things to do on Kangaroo Island; you can make it as active or relaxed as you like, or as indulgent as you want with the Lodge's spa treatments and fine dining options.
So for your next getaway, come and experience a truly luxurious South Australian icon for the best of Australia's  "Food Bowl" and some wonderful Australian wildlife and landscape experiences, here at the Southern Ocean Lodge.
"If James Bond and his paramour were to marry, this mod-meets-magnificent confluence of design and communion with the elements would hit every note."
Carolyn Gerin, Destination I Do Magazine, USA
kangaroo island southern ocean lodge domestic luxe australia
---
Flight Centre acknowledges the Traditional Custodians of Country throughout Australia.