Some Of Our Travel Experts' Favourite Beach Destinations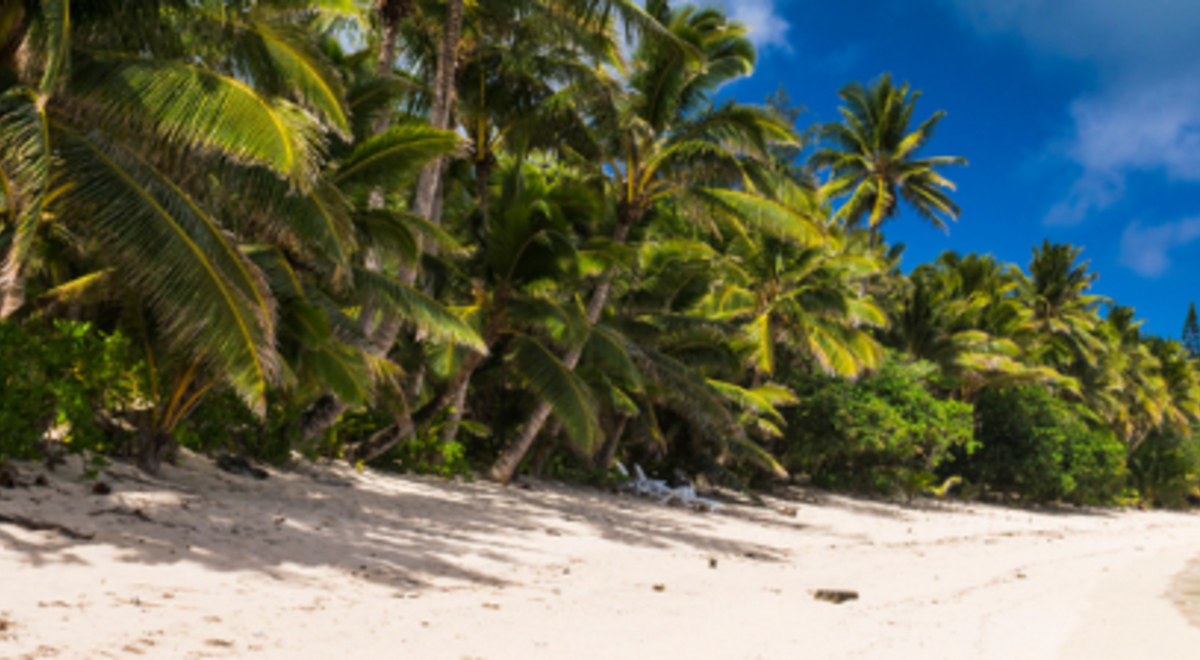 We love the beach so much we'll keep a summer-long layer of it under the car mats. But although we have more metres of beach per capita than any other country in the world, and 90% of us live within 100km of the coast, we flock to overseas beaches with all the gusto of a landlocked populous.
We have beach to burn, yet the likes of Bali, Vanuatu, Fiji and other Pacific islands rank among our favourite holiday destinations.
When Australians travel, it's mostly in search of beaches that we'll invariably compare to our own.  We're connoisseurs of surf and sand. 
So, depending on what kind of beach bum you are, you can enjoy a range of experiences depending on the surf, sand, natural setting, party vibe, and the proximity of amenities. Here are the best beaches according to the experts – Aussie travellers. 
Best beaches in Fiji
The Coral Coast on Fiji's main island of Viti Levu is about the best destination in the world to take your beach-loving troupe of mini-yous. With more than enough surf lessons, snorkelling, diving and paddling adventures to fill a holiday, it's a small wonder that kids find the downtime to rock up to the local resorts' numerous kids' clubs to enjoy beach-themed and cultural activities – but of course they do.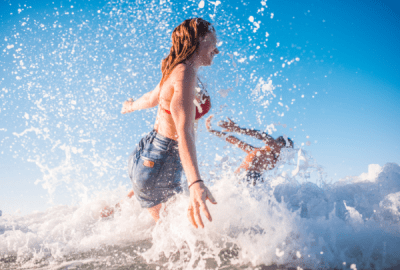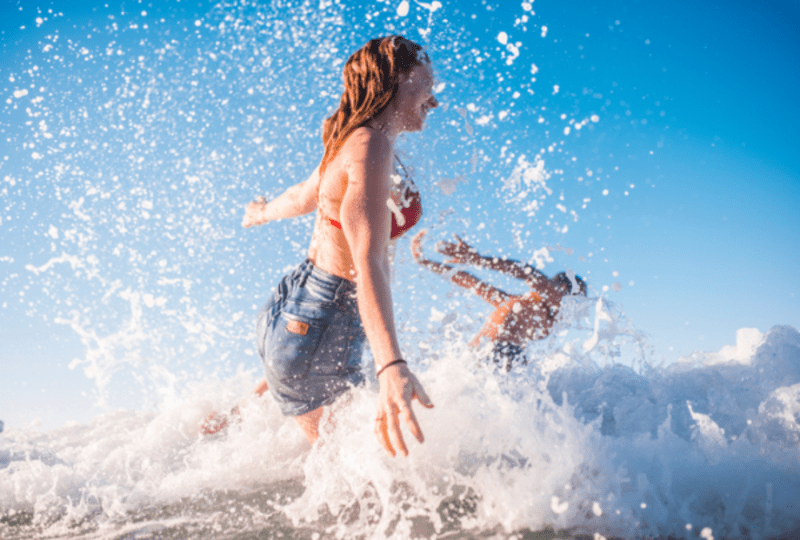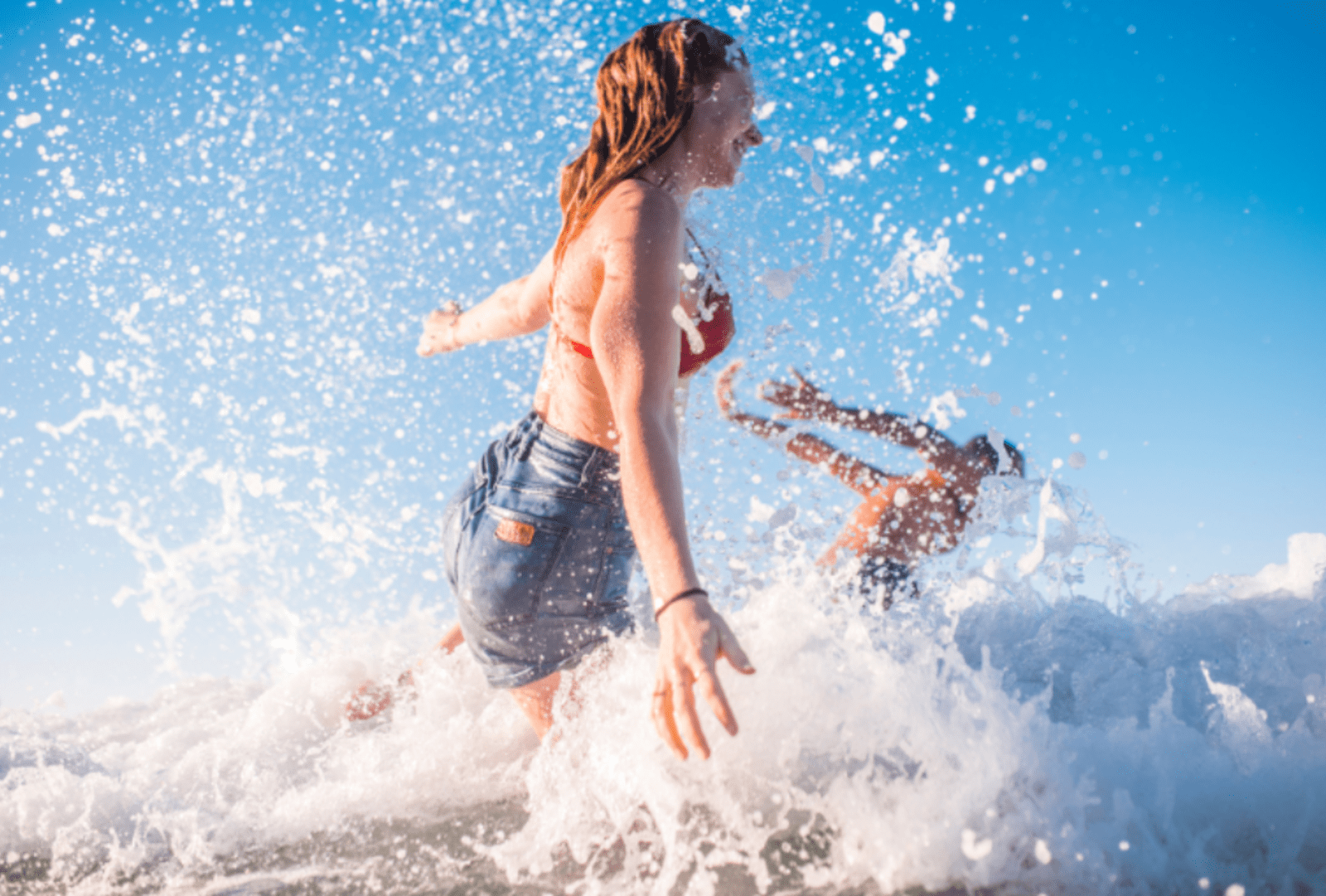 For couples not dabbling in parenthood (or escaping from their little treasures thanks to doting grandparents), Fiji's many secluded islands offer just the sort of idyllic stare-into-each-others-eyes-at-sunset moments you'd find in a romantic paperback. With adults-only resorts dotted around some truly stunning beach locales such as Seagrass Bay on Laucala Island, you can certainly relax and reconnect with your significant other. The caster sugar-like sands of Liku Beach in the Mamanuca Islands make it among the dreamiest tropical destinations you could hope for.  
 
You'll find some of Fiji's best swimming and snorkelling spots at Natadola Beach, just a short drive south of Nadi.  
 
Gnarly 6-metre breaks over reefs in the Mamanuca Islands such as Cloudbreak are legendary among seasoned surfers. But if you're still finding your feet on a board, Natadola Beach is more beginner friendly.  
 
For groups of friends out for adventure by day and clubs by night, Viti Levu's urban coastal hubs Suva and Nadi have a number of night spots that offer beats and cocktails at least until 11pm most nights (and often into the wee hours). There's any number of ways to shuffle off your hangover by the beach the next day. My favourite is to lay on the sand with a wet towel over my head and imagine all my bodily woes drifting up to the sun. Others might prefer a gentle paddleboard or snorkel just before sunset — and the next round of cocktails. 
Who should go to Fiji?
Families: Coral Coast, Natadola Beach, Viti Levu  
Loved-up couples:  Mamanuca Islands, Laucala Island  
Groups of friends: Nadi, Suva, Coral Coast  
Surfies: Cloudbreak, Mamanuca Islands & Natadola Beach, Viti Levu  
Bucket listers: Cloudbreak, Mamanuca Islands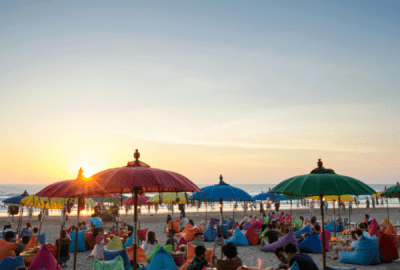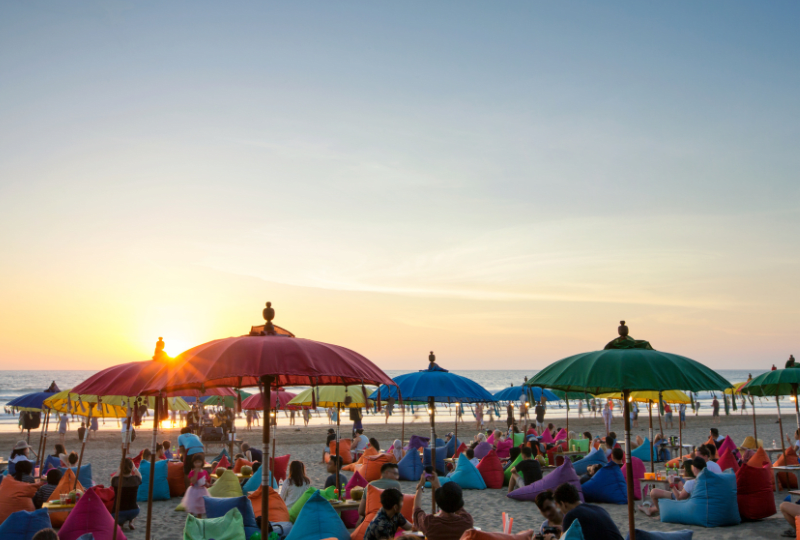 Best beaches in Bali
Australia's island home away from home has an intriguing local culture and an impressively diverse range of beaches.
Families flock to the calm, turquoise waters of Nusa Dua Beach near the southern tip of the island that's handy to a line of resorts, water sports, family-friendly eateries and a shopping complex. A little to the north on the eastern coast, Sanur Beach is also a great spot to take the kids with its gentle waters and easy snorkelling.
Surfies are spoilt for choice with epic breaks sweeping along the black sands of Keramas Beach, while cliff tops surrounding Bingin Beach lend it an edgy vibe. Surfing at trendy Echo Beach by day gives way to lively party beats pulsing from its beachfront bars by night. For endless pounding surf where the big boys and girls play, head to Balian Beach — it's the best west-facing surf beach for sunsets too.
Wanting a beach with a bit of everything? Kuta Beach has it all for young and old. With wide, golden sands stretching for 2.5 kilometres in close proximity to scores of hotels, restaurants and shopping centres, every beach activity imaginable is at your disposal here; kite-flying, kitesurfing, souvenir shopping ... Seminyak Beach  also tops it as an all-purpose, all-comers, party-beyond-sunset beach that is basically a holiday destination in itself.
For somewhere a little quieter and romantic, share drinks and dinner for two at any of the laid-back restaurants or bars along Legian Beach.  For an extra-special intimate dining experience, visit some of Bali's best seafood restaurants at Jimbaran Beach, famed for its shoreline fish markets.
Who should go to Bali?
Families: Nusa Dua Beach, Sanur Beach, Kuta Beach  
Couples: Legian Beach, Jimbaran Beach  
Surfies:  Echo Beach, Keramas Beach, Bingin Beach, Balian Beach  
Bucket listers: Seminyak Beach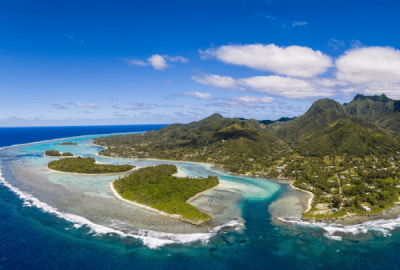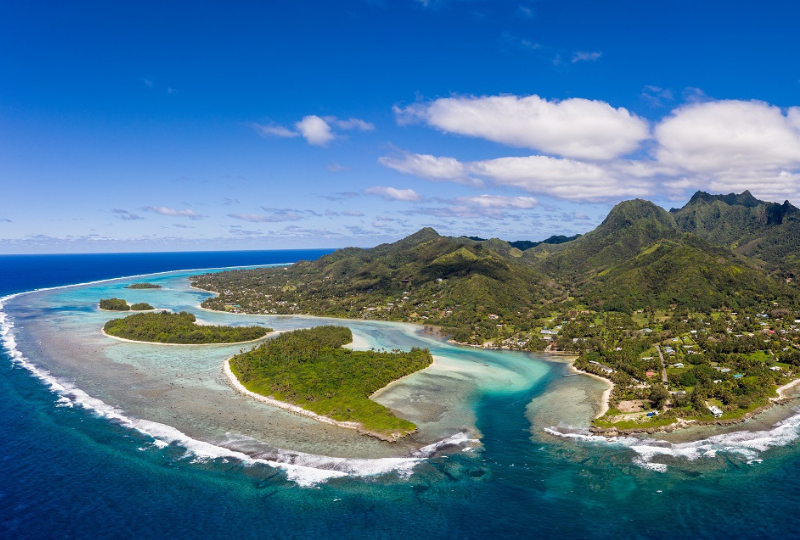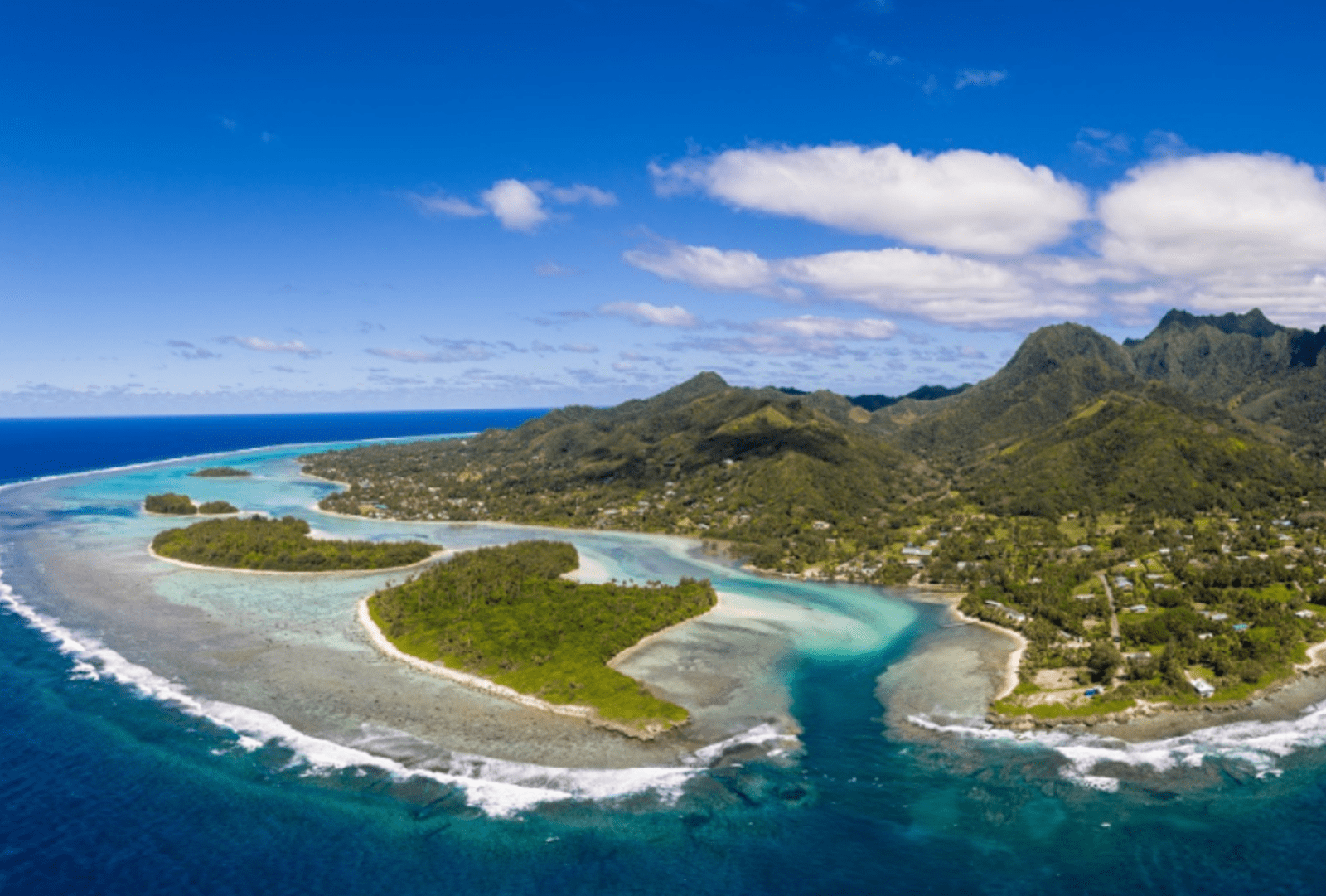 Best beaches in the Cook Islands
If you like a good lagoon, then you'll love the Cook Islands. The main island of Rarotonga and its less visited northern neighbour Aitutaki are both ringed by ... breath in ... shallow, azure waters that gently lap beaches of coral sand ... and, breath out. Nothing beats the Cooks for beachy R&R.
Rarotonga's Muri Beach is popular with families. It offers a variety of water sports, guided lagoon cruises and is handy to many of the island's resorts at the south-eastern corner of the island. For those with tiny tots, Nikao Beach on the north shore offers long shallow waters to splash in and shaded picnic spots for that perfect day at the beach.
My personal favourite is Aro'a Beach on the island's western shore for its snorkelling and accessible coral, made easier with a pair of flippers. Strong currents along underwater reef channels at the southern end of the lagoon make Tikikaveka Beach the Cook Island's hotspot for surfing, but a little treacherous for swimming.
The coral sands of Rarotonga's beaches can start to feel a little rough on bare feet after a while, so those with feet on the tender side might want to pack a pair of reef shoes.
The relative solitude and stark beauty of Aitutaki make it ideal for couples. While out on a vaka (boat) trip, enjoy the sheer novelty of visiting the world's smallest post office on the outlying islet Tapuaetai (One Foot Island) and getting your passport stamped. Tapuaetai is also a dazzlingly clear spot for snorkelling. Tiny Maina Island on the south-western tip of the lagoon offers unparalleled tranquillity and romantic sunset views for honeymooners.  
Who should go to the Cook Islands?
Families: Muri Beach & Nikao Beach, Rarotonga  
Tropical fish spotters: Aroa Beach, Rarotonga  
Surfies: Tikikaveka Beach, Rarotonga  
Loved-ups: Tapuaetai & Maina Island, Aitutaki  
Bucket listers: Tapuaetai, Aitutaki
---
---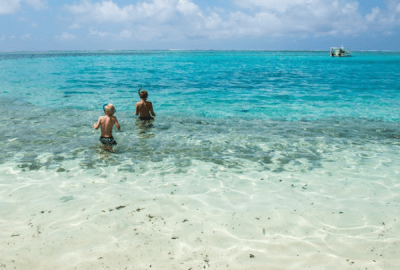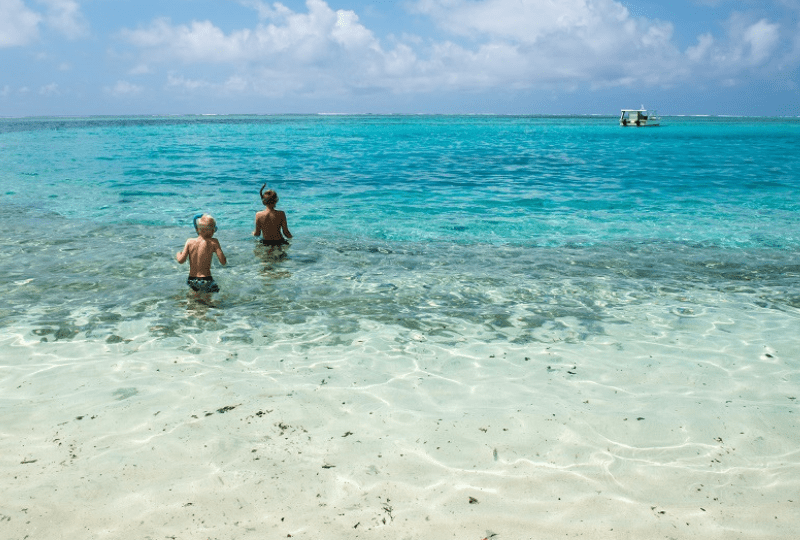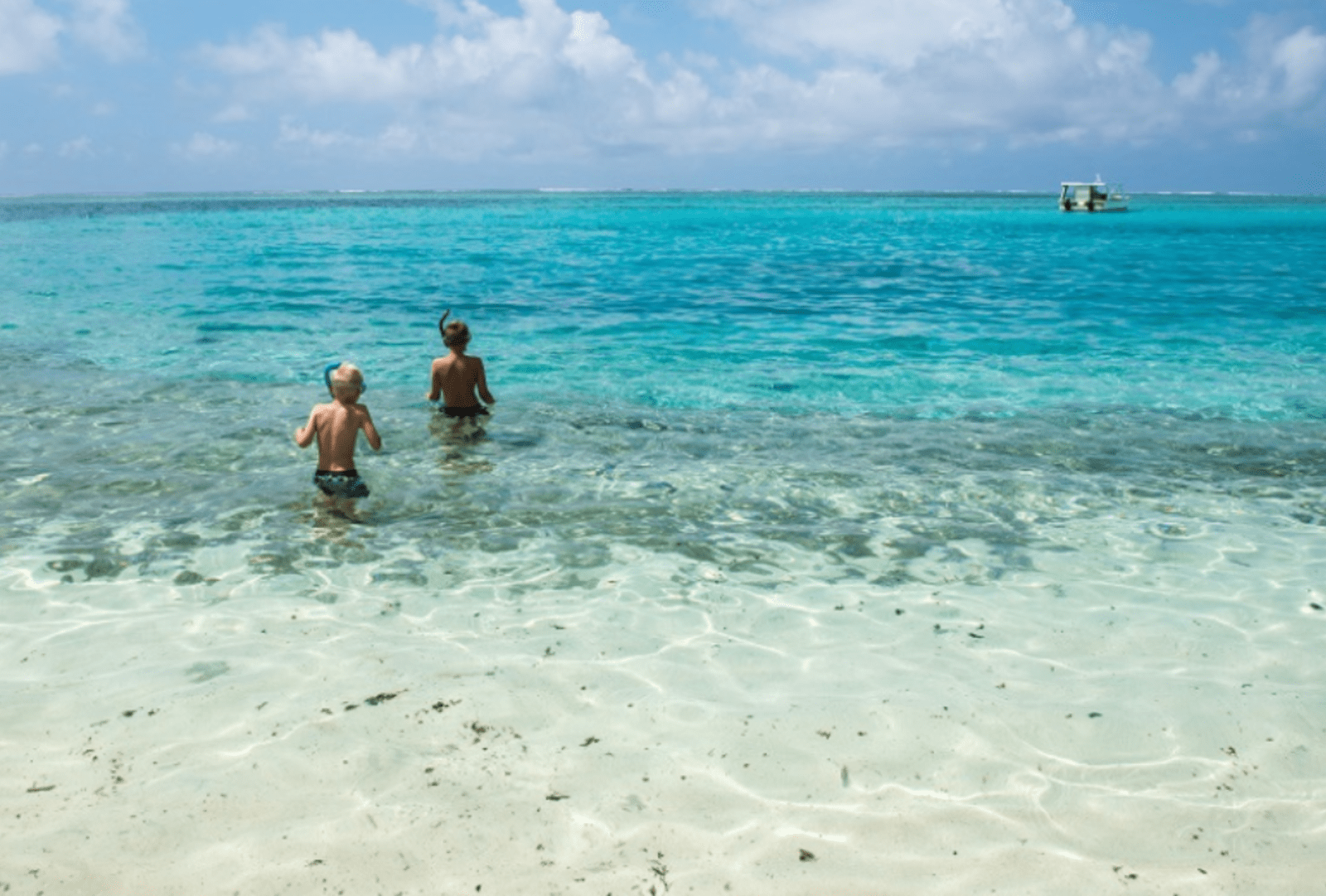 ---
Best in beaches Vanuatu
With world-famous white sands and effervescent water, Champagne Beach on the island of Espiritu Santo is a peach. Though the thought of an entry fee to a beach might seem sacrilegious to many Aussies, paying a little over $5 per pedestrian (or $24 for a vehicle) means this gem is never over-crowded. Snorkel with turtles while the tide is in, then at low tide watch the shallows fizz as volcanic gas is released through rocks close to the surface making the water look like ...
Generally, the warm (read volcanic) and calm waters of Vanuatu's beaches make them ideal for families of all ages. The pick of the family-friendly beaches are: Bokissa Beach to the south of Espiritu Santo; Paradise Cove Beach conveniently located near Port Vila on the island of Efate; and Hideaway Beach – a resort on a tiny atoll in Mele Bay, Efate.
Between March and December, Antarctic swells cast up sizeable surf along the southern coasts of Vanuatu's islands. The resulting breaks make the likes of Black Sand Beach in Mele Bay and British Beach to the south of Port Vila much-underrated surf spots in the South Pacific.
Efate Island is also home to Breakas Beach, a tranquil crescent shaped beach on Pango Peninsula, near Port Vila. Couples can enjoy the beach's privacy sand romantic setting by staying at the adjacent adults-only resort.  
Who should go to Vanuatu?
Families: Bokissa Beach, Espiritu Santo / Paradise Cove Beach, Efate  
Snorkellers: Champagne Beach, Espiritu Santo  
Surfies: Black Sand Beach & British Beach, Efate  
Loved-ups: Breakas Beach, Efate  
Bucket listers: Champagne Beach, Espiritu Santo
---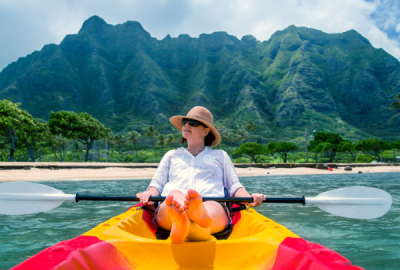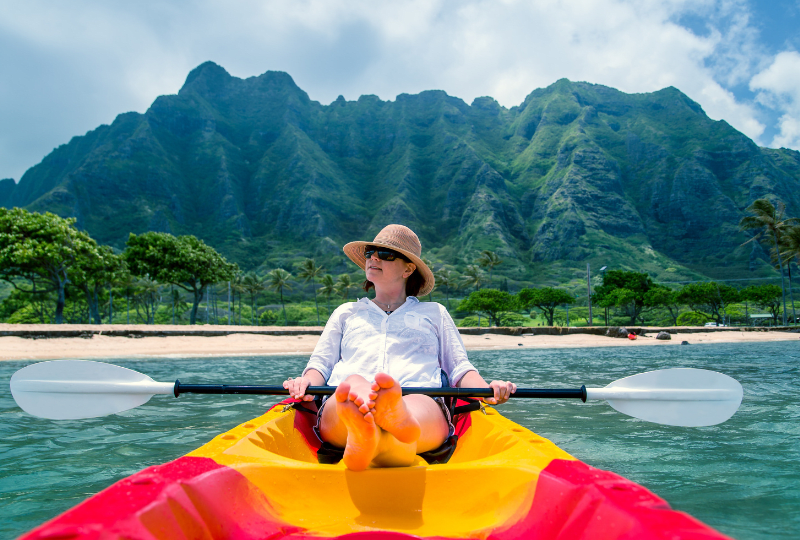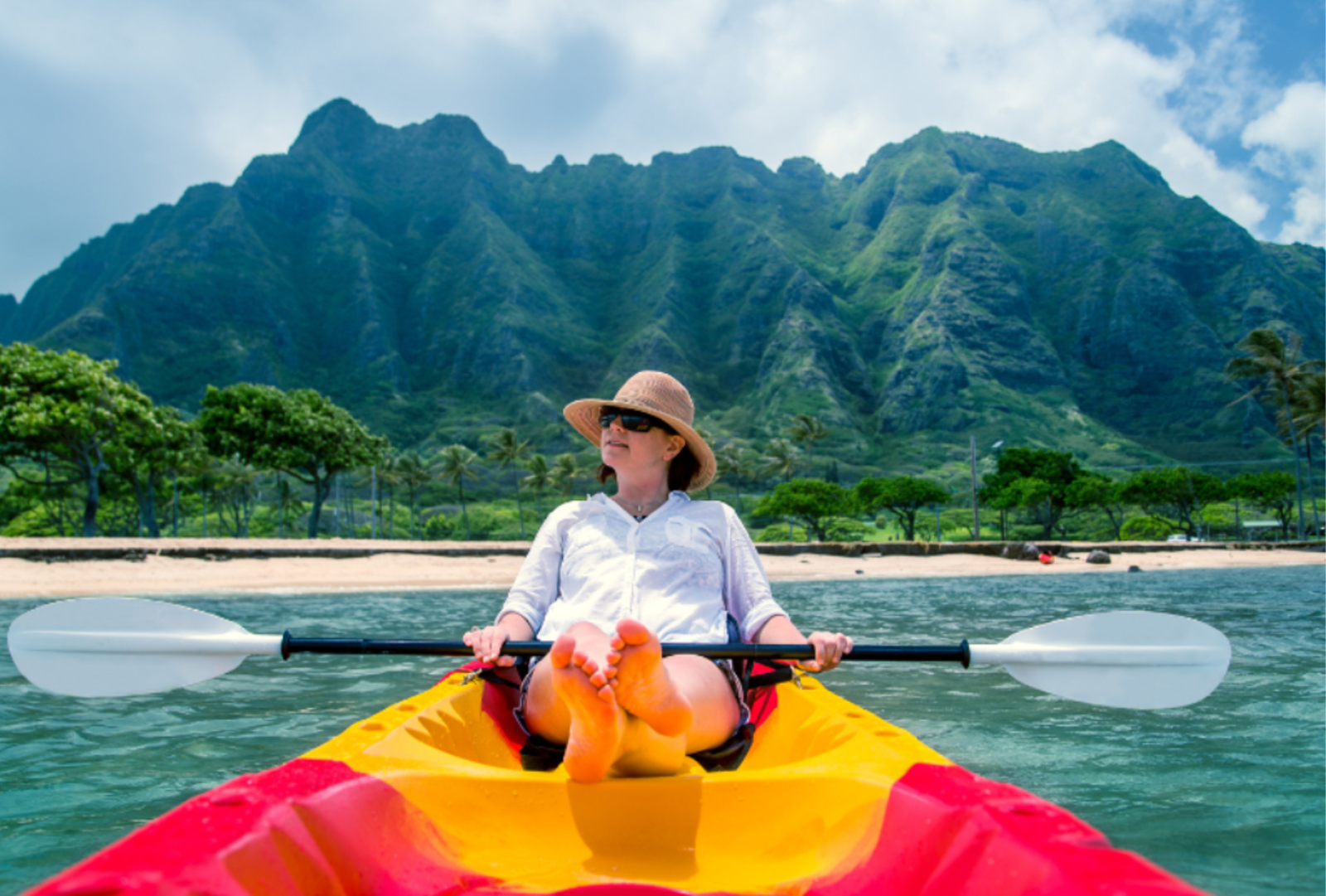 Best beaches in Hawaii
Even a beach blog of epic proportions would struggle to cram in all the surfable, snorkel-tastic, swimazing and Instaworthy beaches of the Hawaiian Islands. So, we'll draw out a few gems among the pearls.
The golden sands along the crescent-shaped stretch of Waikiki Beach on the island of Oahu make it one of those all-purpose buzz-fest hot-spots. Shop, swim, and pose with a surfboard here for back-home bragging rights, if for nothing else.
If you like your beaches a little more laid back, the less developed north shore of Oahu offers Waimea Beach Park – great for surfing and water sport – and Sunset Beach Park for starters. Between November and February, the north shore beaches are where you can catch a glimpse of Hawaii's iconic barrel waves. Ride them if you're really game.
For more remote experiences, head to the island of Kauai. The sunny and calm south shore is great for families. Poipu Beach is a standout here, as is Kalapaki Beach which has a picturesque harbour setting making it a popular stay for families and romantic couples. Families with smaller children also enjoy the placid waters of Hanalei Bay and its dramatic mountain backdrop.
Couples and families heading for Hawai'i, the Big Island itself, flock to Kauna'oa Beach and its famous Mauna Kea resort that overlooks pristine waters with gentle waves brimming with marine life.
Who should go to Hawaii?
Families: Hanalei Bay, Kauai & Kauna'oa Beach, Hawai'i  
Snorkellers: Kauna'oa Beach, Hawai'i  
Surfies: Waimea Beach Park & Sunset Beach Park, O'ahu  
Loved-ups: Kauna'oa Beach, Hawai'i & Kalapaki Beach, Kauai  
Bucket listers: Waikiki Beach, O'ahu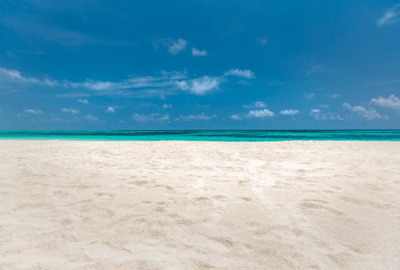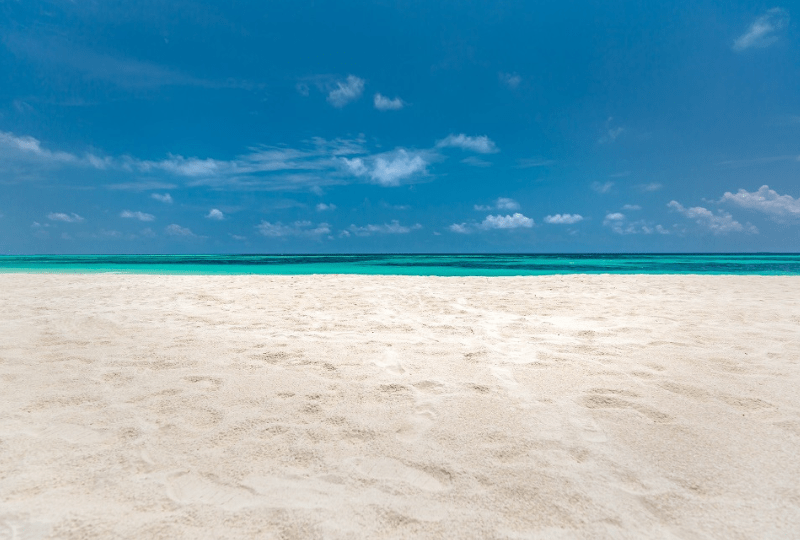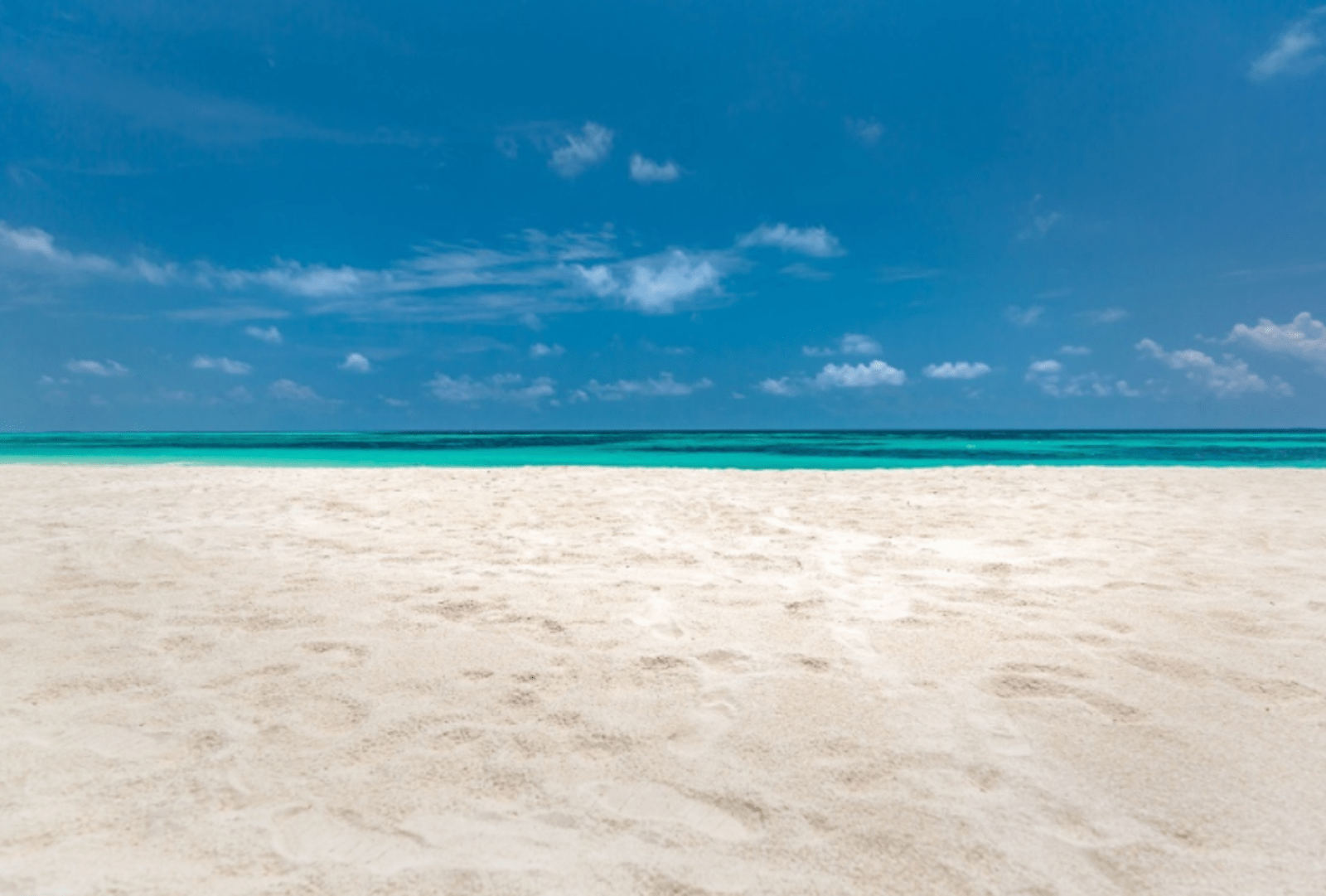 Best beaches on Bintan Island 
With all the love and attention Australians lavish on Bali, it's easy to forget Indonesia has other attractive holiday islands. Curiously, Bintan Island is most readily accessed via a 45-minute ferry ride from Singapore even though it's part of Indonesia's Riau Archipelago.
You'll find the island is a lot less crowded than Bali (and Singapore!), with a feeling of seclusion you'd associate more with a Pacific island.
Most visitors gravitate towards the gleaming white sands of Trikora Beach on the island's well-developed eastern shore. For more of a laid-back, beach-life vibe head to Lagoi Beach on the north shore and enjoy local seafood delicacies and traditional Indonesian food sold nearby. For real seclusion, Hamid Beach on the north-west coast is ideal for couples wanting the quietest of quiet times away from the throng.
Who should go to Bintan Island? 
Families: Trikora Beach 
Groups of friends: Trikora Beach, Lagoi Beach 
Couples: Hamid Beach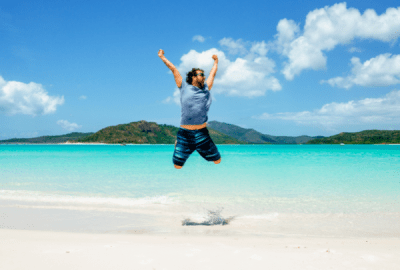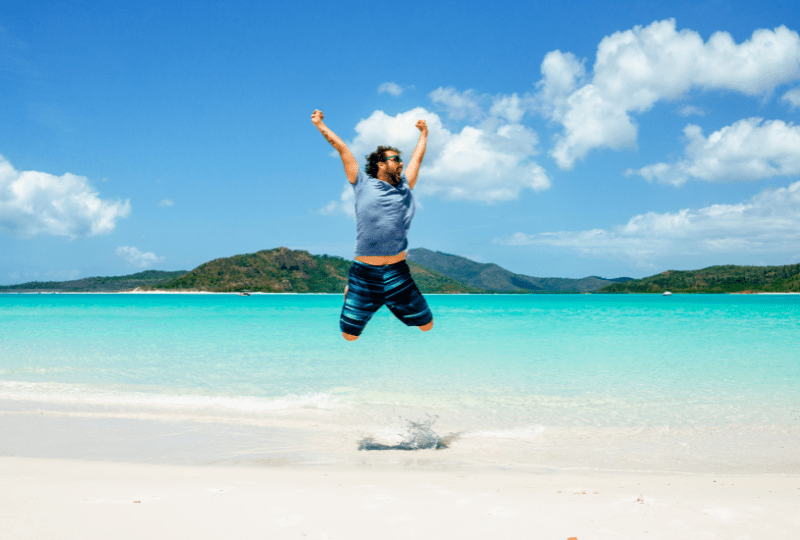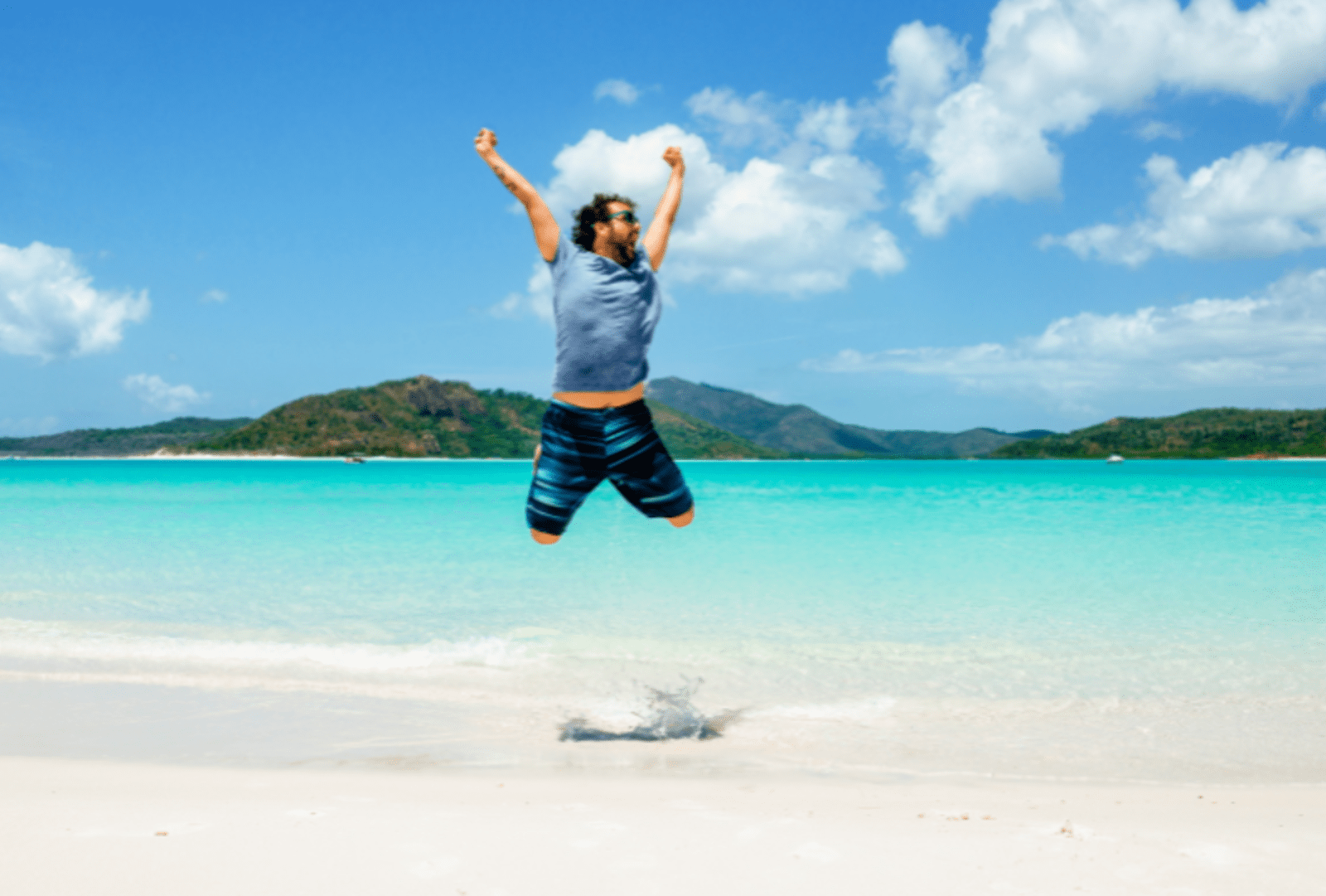 Best beaches in Queensland
If there really is no place like home, Queensland beaches are unbeatable holiday destinations. The likes of Palm Cove, Hamilton Island, Currumbin Beach and Burleigh Heads are, after all, among the home-grown beaches we hold up as yardsticks to the shorelines of the world.
Seven thousand kilometres of coastline is a lot of sand to cover, so here's a highly subjective highlights package.
The Gold Coast caters for a range of experiences. Surfers Paradise is a tourist hub, with countless nearby ice-cream shops, restaurants and night spots to take your party feet into the wee hours. But for genuine GC surf, the best breaks and the highest concentration of boards are found at Currumbin Beach and Burleigh Heads. Main Beach and Broadbeach attract a higher concentration of families, favoured by those combining a beach and theme park holiday.
The pick of the Sunshine Coast's beaches are gathered around the coastal getaway spot of Noosa. Noosa's Main Beach is accessible and popular with picnicking families, honey-mooning couples and learner surfers. Peregian Beach is a popular spot with the locals with some very cool cafes and markets nearby. Further south, Caloundra's Kings Beach offers a tidal swimming pool and an easy paddle to the northern tip of Bribie Island.
For that tropical wow factor, head north to the Whitsunday Islands. Picture-perfect Whitehaven Beach takes a bit of getting to, but is worth it: secluded, soft sanded and lapped by glassy-blue waters. You can catch Queensland's best sunrises here if you drop anchor for the night or camp at the grounds set aside at the southern end of the beach.
Further north, Palm Cove beach between Cairns and Port Douglas looks and feels as tropical as it sounds. Despite the year-round presence of salty crocodiles, and stinging jellyfish from October to May, tourists and locals alike still swim here albeit with caution. Offshore jellyfish nets along parts of the beach offer some protection in summer.
Who should go to Queensland? 
Families: Main Beach & Broadbeach, Gold Coast / Kings Beach, Sunshine Coast 
Groups of friends: Burleigh Heads & Surfers Paradise, Gold Coast 
Couples: Whitsunday Islands / Peregian Beach, Sunshine Coast 
Surfies: Burleigh Heads & Currumbin Beach, Gold Coast 
---
Watch our Kids Talk video series
---
Flight Centre acknowledges the Traditional Custodians of Country throughout Australia.