Asia will enthral your senses whenever and wherever you go. This diverse destination will fascinate for many lifetimes. When you've been once, you'll know there's always room for more.
Read more...
Spectacular sights & culture awaits on an Asian adventure
A holiday in Asia can encompass the dizzying old/new Shanghai, the top of the world at Mount Everest, fine sand beaches of innumerable archipelagos, the techno-wizardry of Hong Kong, vast waterways of the Mekong Delta and the monasteries of Tibet. Food lovers won't want to miss the hawker stalls of Penang, the sushi in coastal Japan or high tea at Singapore's Raffles Hotel. You have the chance to join the crowds who've been to Bali or take in the wealth and pristine rainforest of Brunei.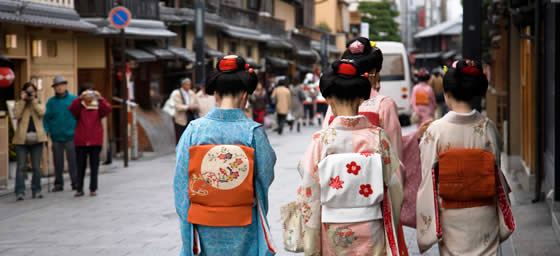 Kyoto, Japan
If you're still hankering for more, let Gangnam take your heart in Seoul. Try tai chi in Taiwan, pack your snorkel for Sabah and go the whole luxury-dive-shebang in the Maldives. See what we mean? The list is literally endless, with as many chilled or high-energy options as you need. In ancient cities and on older plains; in jungled heartland or amid coral gardens; you'll find a little piece of yourself, if you come looking.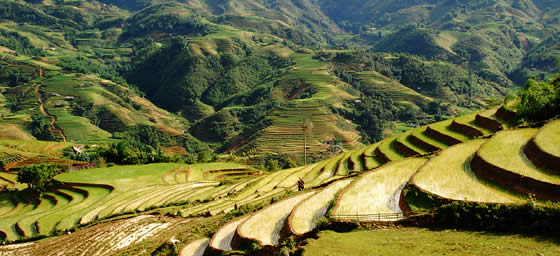 Vietnamese Rice Fields
Popular Asia Destinations
Why book your Asia holiday with us?