An all-in-one destination for food and wine lovers
The Barossa contains some of the world's best wineries and sumptuous food. Just a 50 minute drive north east of Adelaide, the Barossa is an internationally-recognised wine producing region.
Home to famous estates including Penfolds, Seppeltsfield and Peter Lehmann
Expect to wander into one of the many cellar doors where you can often meet the wine-maker, family owners and proud locals working with the wine. It's a region founded on passion, pride and the humble South Australian spirit. Generations of families have invested their passions to produce some of the most iconic and award-winning wines in the world. With more than 80 cellar doors and 150 wineries – from the boutique to the internationally renowned – you're bound to find a drop you like. You can even make your own at Penfolds and take a bottle home with you!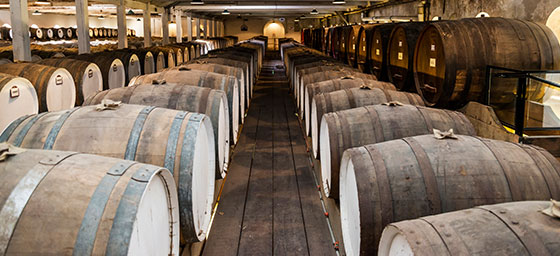 Knock on a few cellar doors
With great wine comes great food so make sure you leave enough time to sample all of the locally-produced delights the Barossa has to offer. The 10 kilometre-long Seppeltsfield Road is home to some of the Barossa's most famous wineries and gourmet destinations including Hentley Farm.