Looking for Berlin Holiday Packages?
We can't find any online Berlin holiday deals at the moment but one of our helpful Travel Experts can help you find what you're after! Send us an online enquiry, call us on 133 133 or we can call you.
Explore more holiday deals
Explore the rich cultural background of this unique centre
Holiday in Berlin when you've the chance to wander, talk and dance all over this cultural capital of cool. Though relatively young by European standards – founded in the early 13th century – Berlin's cultural and architectural highlights are from more recent eras.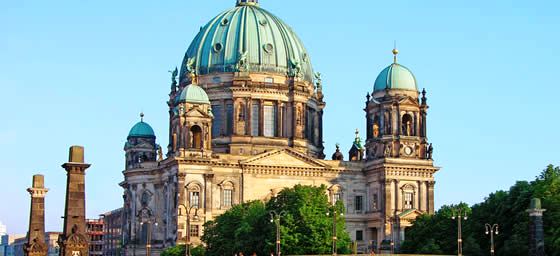 Berlin Cathedral
Frequently-visited site include: the Reichstag (German Parliament), the Fernsehturm (Germany's tallest tower, with an unrivalled view of Berlin from its 204-metre viewing platform), Checkpoint Charlie Museum and the Brandenburg Gate. Berlin's top tourist districts are: Mitte – the heart of the former East Berlin; City West – has Charlottenburg Palace and luxury shopping; East Central – a newly gentrified and trendy arts, media and fashion hub.
For a light trip back in time, spend an evening in a mirrored tent celebrating 1920's Berlin glamour and cabaret at Bar Jeder Vernunft. Catch an exhibition at the Hamburger Bahnhoff (the museum of contemporary art in a former train station) and when you're hungry, grab a Berlin staple: currywurst – bratwurst with tomato sauce and curry powder.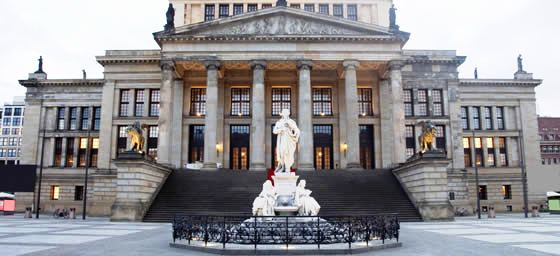 The Konzerthaus or Concert Hall, Gendarmenmarkt Square