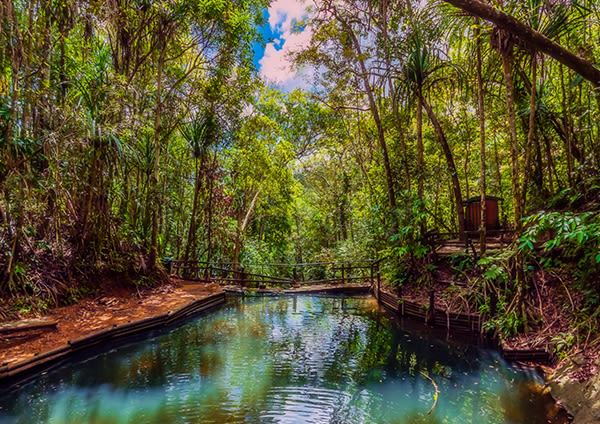 Dreaming of a tropical holiday like no other? Jump on a plane heading towards Fiji's Viti Levu and prepare to live out your island dreams.
Your trip across the Pacific Ocean will have you saying Bula to some of the friendliest folk around, landing in the perfect spot to explore Nadi, the Coral Coast and capital city, Suva. Suva offers travellers a glimpse into modern-day Fiji, perfect for those wanting a mix of beach-side bliss and bustling city action. A scenic three-hour drive from Nadi International Airport will plop you amongst bustling cityscape, home to great shopping, lively restaurants and exciting nightlife scene. With the shopping done, a world of luxury resorts, pristine beaches and epic swimming spots are just a car ride away.
If you're planning a Fiji holiday package and you're fond of world-class resorts, super-friendly locals and interesting cuisine, check out our Suva holiday packages today!
Deals with your name on them...
Explore holidays by interest
Frequently asked questions
What to take on holiday in Suva?
Fiji is gifted with gloriously warm temperatures year-round, so if you keep the words 'easy and breezy' in mind when packing, you'll be on the right track. Bikinis and boardies are beach resort essentials, but if you are planning on heading into some of the villages or checking out the Fiji Museum, throw in a shawl or something to cover your shoulders. Suva is also a hub for business activity, so you will also see people in business attire.
---
Where to go on holiday in Suva?
Start your adventure by diving into the crystal-clear waters at Colo-I-Suva Forest Park. With its enchanting waterfalls, lush green trails and cheeky wildlife, it's like stepping into a real-life jungle paradise. If you're up for some cultural exploration, head to the Fiji Museum and immerse yourself in the rich history and traditions of this beautiful island nation. Want to take a break from the hustle and bustle? Treat yourself to a rejuvenating day at one of Suva's luxurious spas where time will melt away alongside your worries. Of course, no visit to Suva is complete without indulging in the local cuisine. From mouth-watering seafood feasts to fiery curries, your taste buds are in for a wild ride at the lively food market near the main wharf.
---
How do I go about cancelling my Suva holiday?
---
When is the best time to visit Suva?
The best time to visit this tropical paradise is when the sun is shining, the palm trees are swaying and the good vibes are flowing. Lucky for you, that's all-year-round in Suva! If you want to bask in the golden rays and frolic on the sandy beaches, the dry season from May to October is your go-to time. The clear skies and gentle breezes make every day a dream. Don't shy away from the wet season (November to April) as there are plenty of indoor activities in Suva to keep you occupied.
---
What is there to do in Suva?
If you're after a balance of beach time as well as sightseeing and exploring, Suva is the perfect place. As Fiji's multicultural capital, Suva is bursting with things to see, do and devour. Fill your days wandering Fiji Museum or the vibrant food market near the main wharf. Those who can't resist a souvenir can browse handmade cultural treasures at the Suva Handicraft Centre and then, when you need a break from the hustle and bustle, head to Colo-I-Suva Forest Park, a real-life jungle paradise with waterfalls, lush green trails and cheeky wildlife.
---
How to find the best holiday package deals to Suva?
We've got that covered too! Sign up to get the hottest deals sent straight to your phone & emails here. You can also check out our deals online, or speak to one of our Travel Experts.
---
...loading
Popular holiday destinations
---
Flight Centre acknowledges the Traditional Custodians of Country throughout Australia.