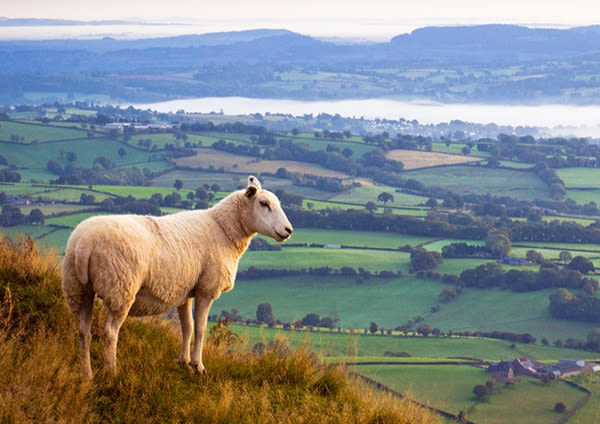 If you're looking for a small but mighty destination that packs a Celtic punch, look no further than a Wales holiday package. Coming in at 250km long and 90km wide, travellers to Wales' lush shores can drive the country's length in less than five hours, exploring dramatic mountain ranges one minute and sinking your toes into sandy coastline the next. Travel back in time as you explore more than 800 castles and Roman forts while immersing yourself in the unique Celtic culture scattered throughout quaint towns and cruisy cities. Beyond the friendly locals, Wales offers postcard-perfect selfie spots, with the Brecon Beacons, three national parks and 12 UNESCO World Heritage Sites all waiting to be explored. Intrigued? Pour yourself an ale and add Wales to your UK holiday itinerary. Look up the Welsh word for microwave while you're at it - trust us, it will make you fall in love with this gem of a country even more.
Deals with your name on them...
Explore holidays by interest
Frequently asked questions
Where to go on holiday in Wales?
Despite being a smaller country, Wales offers travellers a bounty of experiences. Hire a car or camper and take your time meandering through green hills, stopping in at Celtic cities like Cardiff before cosying up at coastal towns like Swansea and Cardigan.
---
How do I go about cancelling my Wales holiday package?
---
What is there to do in Wales?
Though Wales may be small, it packs a mighty punch when it comes to holiday activities. Take your pick from days spent exploring more than 800 castles and Roman forts, learning about Celtic culture, experiencing the beauty of the Welsh countryside at any of the national parks and enjoying the warm hospitality of the friendly locals.
---
How to find the best holiday package to Wales?
Flight Centre's travel experts are no stranger to the enchanting nature of Wales' scenic shores, and have worked hard to curate the best Wales holiday packages on the market. Sign up to get the hottest deals sent straight to your phone & emails here. You can also check out our deals online, or speak to one of our Travel Experts.
---
...loading
Popular holiday destinations
---
Flight Centre acknowledges the Traditional Custodians of Country throughout Australia.