Deals with your name on them...
Explore holidays by interest
Explore Rome
Where to stay in Rome
Where to stay in Rome
With so many interesting things to see and do, it can be a challenge to decide where to stay in Rome. Thanks to the city's numerous landmarks and places of interest, it's not difficult to find accommodation close to the things you want to see. So, how do you decide? Apart from your budget, you should definitely consider the type of experience you want to have during your vacation. Do you want to shop 'til you drop or indulge in the luxurious side of the city? Do you want to live like a local or immerse yourself in museums?Here are some of the best areas to stay in Rome.
Read travel guide
Centro Storico
You'll find most of Rome's historic landmarks at Centro Storico, an area declared as a UNESCO World Heritage site. Don't be afraid to wander around the streets – most of them are closed to traffic. You'll also find plenty of boutiques and eateries for your shopping and dining needs. Stay here if you want to be in the centre of the action.
Tridente
There are three streets that diverge from the Piazza del Popolo, and these form the Tridente. Stay here if you want to experience Rome as a shopping mecca. Via del Corso is Rome's historic main street and the current site of many international brands. Via del Babuino and Via di Ripetta are smaller, but they pack a lot of character with local shops, eateries, and accommodation.
Campo de' Fiori
Stay near Campo de' Fiori if you want to experience la dolce vita. By day, this piazza is a farmers' market, so you can sample fresh produce and regional specialities. At night, the square transforms as coffee bars, restaurants, and clubs open up to serve patrons. You can linger after dinner to people-watch or join them in their lively fun.
Trastevere
Locals and visitors alike consider Trastevere one of the most beautiful places to stay in Rome. Wander its narrow cobbled alleys to discover palazzos, gardens, and churches. Don't forget to go to Isola Tiberina, a small island in the middle of the Tiber. If you get hungry, just choose from the myriad interesting eateries serving authentic and delicious food.
Testaccio
Testaccio is a rione (district) packed with character. Stay here if you want to experience a more authentic, less touristy Rome. There are plenty of restaurants serving delicious and authentic Roman food as well as bars serving drinks until dawn. Be sure to wander into the MACRO, Rome's Museum of Contemporary Art to see what today's artists have created.
Via Venetoq
Forever immortalised in La Dolce Vita by Federico Fellini, Via Veneto is one of the best areas to stay in Rome if you want to experience local life. Here you'll be within walking distance of famous landmarks such as the Villa Borghese. You'll also be close to the Spanish Steps, which lead down to streets that are a shopper's paradise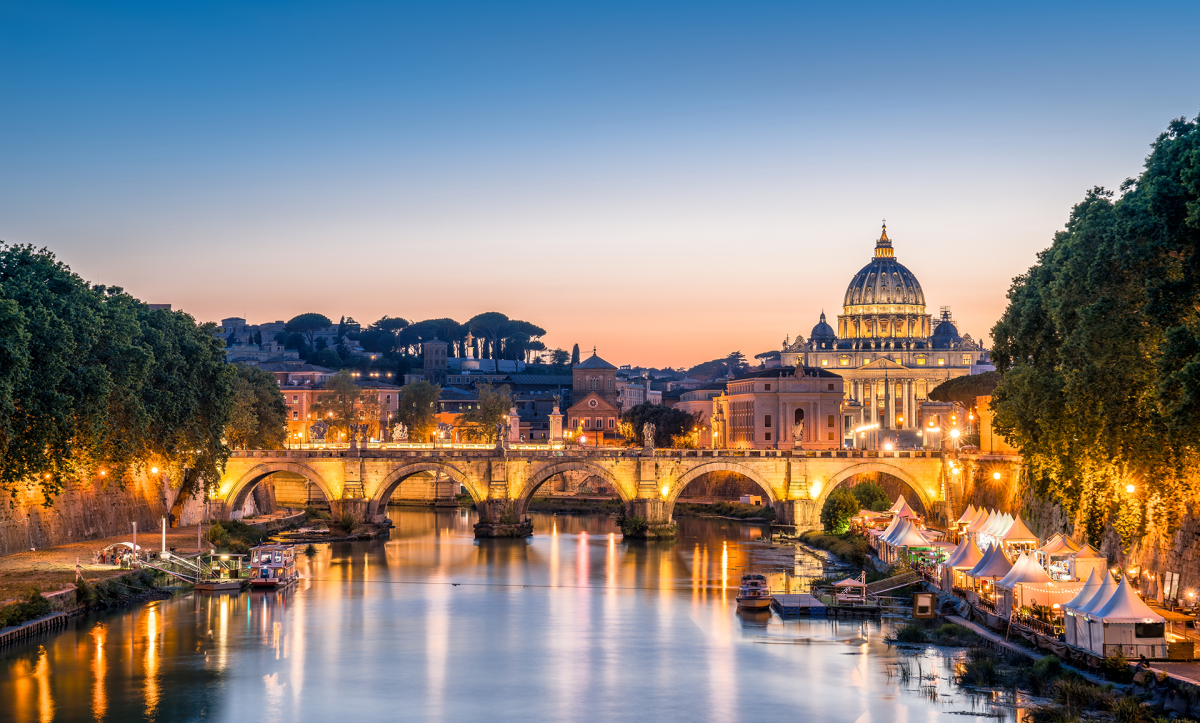 Expert tip
Never accept the help of the people waiting inside airports and railway terminals offering you taxis; they are illegal operators and will charge through the nose. Go to the regulated taxi ranks - they have set fares for destinations and are strictly regulated to prevent them from charging too much.
...loading
Popular holiday destinations
---
Flight Centre acknowledges the Traditional Custodians of Country throughout Australia.