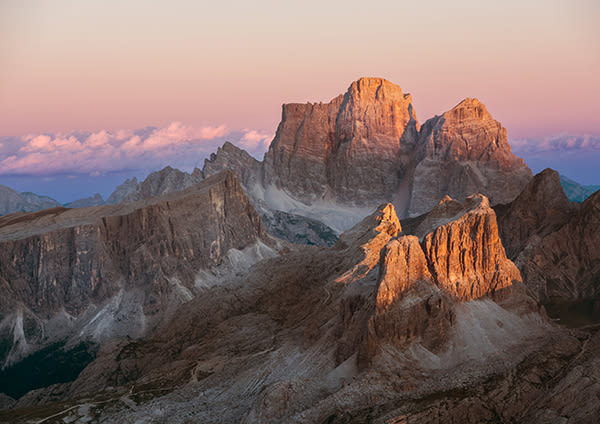 For those seeking something a little off the beaten track, a Nigeria holiday may just be your answer. While Nigeria has been dogged with a reputation for scams and security risks, it only tells part of the story. There is a world of magic to discover in Nigeria. Soak in the energy of Lagos, a thriving metropolis where you can experience the best of Nigerian fine dining, a booming music and art scene, and learn about the complex history and challenges of Nigeria in one of the former capital's museums. Jump on a boat and head to Tarkwa Bay Beach for some sun and sand time, stroll around the posh streets of Victoria Island, and check out the famous Lekki Conservation Centre. While in Lekki, stop by the renowned Nike Art Gallery and experience Nigeria through art. While visiting Nigeria, the world heritage listed Osun-Osogbo sacred grove is a must-see. If you're curious about Nigeria, you can have an unforgettable holiday with some careful planning. Flight Centre can put together a package holiday that is right for you.
Deals with your name on them...
Explore holidays by interest
Frequently asked questions
What is the safest part of Nigeria?
When travelling in Nigeria you've got to have your wits about you. High crime rates in some parts of Nigeria mean careful planning is essential. Make sure you check the latest travel advisory from the Australian Government, which provides up-to-date information on risk and no-go areas. Generally, sticking to the cities is a good idea.
---
Do you need a car to get around Nigeria?
Road travel is the most common way to get around Nigeria, although in cities like Lagos you won't find a shortage of yellow taxis and Ubers to get you to where you need to go. Ferries also operate in river cities. If you're travelling across distances, internal flights are plentiful and are often the safest way to travel between cities.
---
When is the best time to visit Nigeria?
You can comfortably travel to Nigeria all year long, but if you're driven by seasons then January to May are the driest months. May and December/January are peak season for travellers to Nigeria.
---
What is there to do in Nigeria?
While in Lagos, check out Tarkwa Bay Beach, the Lekki Conservation Centre, the Nike Art Gallery and the sacred Osun-Osogbo grove. If you're in Abuja, make sure you stop by the Abuja National Mosque before heading to Jabi Lake for some water sports.
---
How to find the best holiday package to Nigeria?
We've got that covered! Sign up to get the hottest deals sent straight to your phone & emails here. You can also check out our deals online, or speak to one of our Travel Experts.
---
What are the best tourist attractions in Nigeria?
While in Nigeria, you want to check out the beaches, the vast offerings for nature lovers – including the incredible Osun-Osogbo sacred forest – and experience the culture of this energetic and complex country. Be sure to seek out music and art – you won't be disappointed!
---
What to take on holiday to Nigeria?
Light clothing is recommended as an antidote to the heat. Make sure you have somewhere safe to stash your bank cards, money and mobile phone. Insect-borne diseases can be a risk so make sure you see your doctor for advice before travelling to Nigeria.
---
Where to go on holiday in Nigeria?
The cities of Lagos and Abuja are a great place to base yourself in Nigeria, and there are plenty of sites around them you can explore.
---
How do I go about cancelling my Nigeria holiday package?
---
...loading
Popular holiday destinations
---
Flight Centre acknowledges the Traditional Custodians of Country throughout Australia.