Journey to the most remote capital city in the world
Perth offers a mix of international boutiques and renowned local designers, such as Wheels & Dollbaby, on stylish King Street in the city. Perth's well-heeled set also loves to shop and lunch in the chic suburbs of Claremont and Subiaco. By night, Perth morphs into a nightlife destination with a multitude of bars, clubs and pubs in Northbridge and in the CBD centred around Hay, Murray and King Streets. For a meal to savour, Perth has many award-winning fine dining establishments and a burgeoning small bar scene offering bespoke brews and gourmet bites.
Queens Park
To get your sun and surf fix, Perth is also home to 19 white sandy beaches including iconic Cottesloe and the popular surfing and swimming spot of Scarborough. With such choice, a picnic lunch or sharing a pub meal is the ideal way to spend a day at the coast. Nature lovers will also find Kings Park in the CBD, a massive green space which overlooks the city and the Swan River.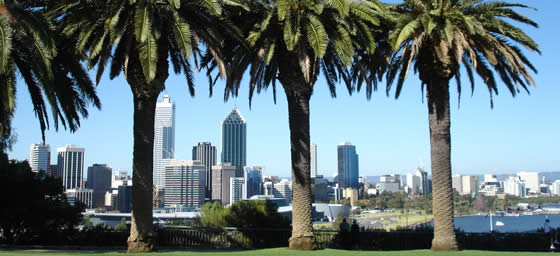 View of the City from Kings Park