Journey to the most remote capital city in the world
Australia's east coast may boast big cities oozing confidence with their iconic architecture and cultural events around the clock, but Western Australians know that Perth is the place to be for cosmopolitan experiences without the erratic lifestyle. More and more people are flocking to Perth for an all-in-one holiday – bronzed surfers enjoy the swells along the sprawling coastline, foodies make it their mission to discover the best cafes hidden in city laneways and families spend their summer nights at open air cinemas with picnic baskets in tow.
A weekend holiday in Perth can really be anything you want it to. Stroll through the impressive Kings Park and spot the colourful sailboats perched on Swan River against a burgeoning city skyline. If you can't resist the river, hire a kayak and see the city from a new perspective or stay on the land and make your way to Kings Street or London Court for a spot of retail therapy (serious shoppers should consider a sojourn to Subiaco). Soak in the sunshine at Cottesloe Beach or Scarborough Beach by day and head just outside the city centre to experience the vibrant nightlife in Northbridge.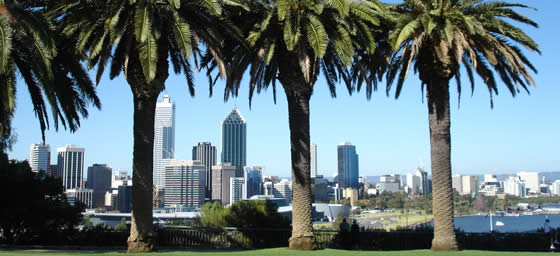 There is more on offer outside the boundaries of Western Australia's capital. Fremantle's Cappuccino Strip is the best vantage point for people-watching over a leisurely breakfast before perusing the famous weekend markets. Alternatively, travel 19 kilometres off the coast for island adventures at Rottnest Island (or Rotto to locals). Snorkel at The Basin, cycle along the rugged landscape and discover secluded bays perfect for a sneaky romantic rendezvous. If you can't decide what kind of quick trip to make this weekend, why not chat to a Flight Centre consultant about a short holiday in Perth and you could be surfing, shopping and sipping cocktails by Friday evening!