An exotic island destination with plenty of attractions
Come and relax on the traveller-friendly east coast beach strip of Arugam Bay, catch wicked waves or enjoy a dip. No? What about the chance to see the world's oldest living tree at Anuradhapura, scores of elephants at Minneriya National Park and beautiful temples? Sri Lanka is small-budget friendly and it's possible to see a lot on a small amount of cash.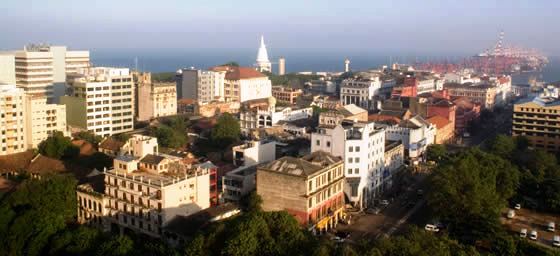 Sri Lanka's Capital of Colombo
There are 8 World Heritage-listed sites on this island nation, rainforested peaks affording more trekking than your quadriceps may ever want to do and top-notch dive spots without the crowds. Where you will find crowds – if you tire of the shiny beaches or iridescent-green hinterlands – is in Colombo. Sri Lanka's major city, this is a multicultural metropolis. It has a colonial past, cricket fervour and oodles of bars, restaurants and street stalls to snack and imbibe your way through. Keep the National Museum of Colombo and Natural History Museum on your 'holiday in Sri Lanka' list too.
Polonnaruwa