Explore more holiday deals
Visit the land of pubs, rugby and our favourite monarch
So, a holiday in the UK has much to show you. England's major cities mix mighty industrial pasts with modern, cosmopolitan flair. Great swathes of moorlands and national parks provide a haven for nature and its admirers. Edinburgh is Scotland's culturally-rich capital and Glasgow is its largest city. The Scottish Highlands and outer islands are stunning. Wales is home to rolling hills, lilting accents and clutch of castles. This is a nation of singers too. Northern Ireland is a green and storied place and is only a short hop from several major cities in England, Wales and Scotland and well worth exploration.
Scottish Highland Cow
Sleeping and dining options encompass castles to camping, Michelin stars to hearty pub grub. You'll sleep soundly and never go to bed hungry by virtue of the rules of hospitality.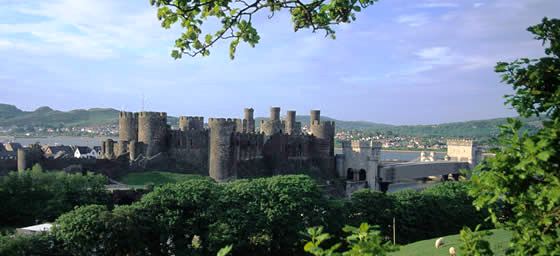 Conwy Castle, Wales