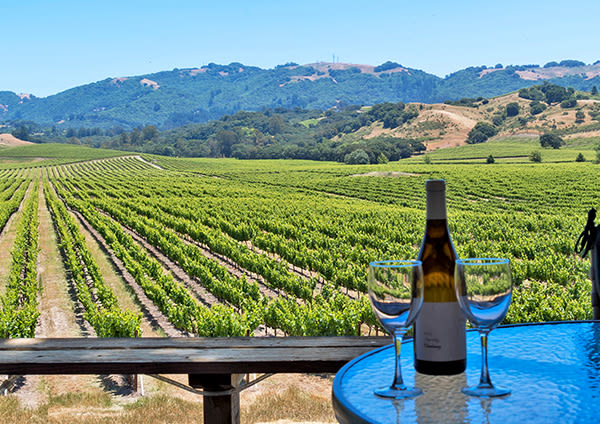 What Disneyland is to children and the young-at-heart, Napa Valley and Sonoma is to wine-lovers. Welcome to wine country, where you can spend your day sipping, soaking in breathtaking scenery and snacking at Michelin-rated restaurants. Although you could easily (and happily) spend every waking moment wine tasting, there are plenty of outdoor adventures to be had. There are no less than 14 Blue Flag beaches in the area all of which offer crystal-clear water for swimming and snorkelling, crisp white sand for rolling out a towel, mysterious sea caves for exploring and banana boat rides, because why the heck not? Nature lovers, lace up your hiking boots and hit the stunning Cape Greco National Park, which offers plenty of trails and picturesque views of the coastline. Those seeking a cultural experience can visit the charming Sonoma Plaza, which is home to historic landmarks, boutique shops and some of the best restaurants in the area. No matter what your interests, a holiday in Napa and Sonoma Valley is sure to leave you with unforgettable memories, unless of course the wine tasted a little too good. If you're keen to experience the best of wine country and everything it has to offer, talk to our team about our Napa Valley and Sonoma holiday packages today.
Deals with your name on them...
Explore holidays by interest
Frequently asked questions
How many days do you need in Napa Valley?
With literally hundreds of wineries, breathtaking scenery and Michelin-rated restaurants, you could spend weeks sipping and snacking your way around. Ideally, aim for four days and three nights. Sure, you could do a weekender, but be prepared to leave wanting more. Four days is long enough to get a taste (pardon the pun) without it feeling frantic.
---
What to take on holiday to Napa Valley?
'Wine-Country casual' is a term that is often thrown around in Napa Valley, so opt for casual but smart clothing including sundresses, smart jeans, shirts and boat shoes. The temperature can vary pretty significantly throughout the day, so our best tip is to embrace the layers! Oh, and don't forget the water bottle. When it comes to wine tasting, hydration is key.
---
Where to go on holiday in Sonoma?
Sonoma Country is often considered the laid-back sibling to the attention-hogging Napa Valley. Sonoma City provides the ideal base as it's home to many of the area's wineries, accommodation options and restaurants. Got little ones in tow? Santa Rosa is where you will find the Children's Museum and an ice-skating rink.
---
How do I go about cancelling my Napa Valley holiday package?
---
Is it better to stay in Napa or Sonoma?
This is like asking the question: pinot or cab sav? The debate between Napa versus Sonoma is not a new one, and there are compelling reasons for both destinations. As a general guide, if you tend to favour cabernet sauvignon, chardonnay and merlot, Napa is your place. If, however, your sip of choice is pinot noirs, sparkling wines and zinfandels, head to Sonoma.
---
When is the best time to visit Wine Country?
The grape news is that California's wine country boasts a Mediterranean climate, which is not only ideal for grape growing, but it delivers near-perfect conditions year-round. Napa's peak tourist season generally spans from August through to October, to coincide with the harvest season. The shoulder season on either side is perfect for those who like things slightly less crowded.
---
What is there to do in Wine Country besides wine tasting?
Settle in for a delightfully rustic farm-to-table feast, meander around the farmers markets, eat your body weight in cheese on a self-guided California cheese trail tour, stay in a quaint bed and breakfast, explore the woods, check out the Sonoma Valley Museum of Art – there's plenty to do here other than drink wine!
---
How to find the best holiday package to Wine Country?
Sign up to get the hottest deals sent straight to your phone & emails here. You can also check out our deals online, or speak to one of our Travel Experts. 
---
...loading
Popular holiday destinations
---
Flight Centre acknowledges the Traditional Custodians of Country throughout Australia.