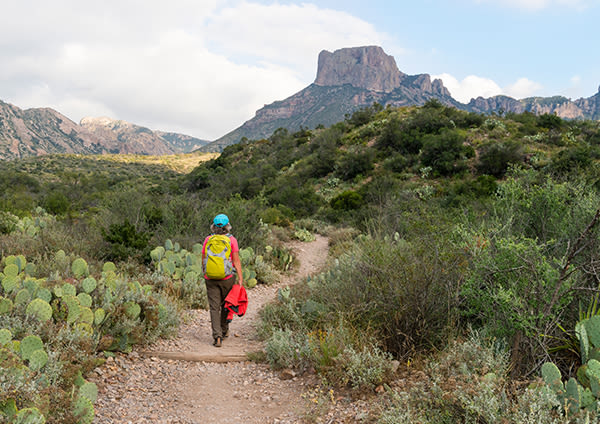 When we say yee, you say haw! Polish those cowboy boots and hang on to your hats, folks, we're heading to Texas. A Texas holiday package from Flight Centre will have you galloping through America's largest state. Say yee-haw to experiences exploring the wild west, hiking through the national park's vast wilderness and experiencing the state's iconic small-town charm. Those seeking a little more action can spend days exploring Dallas, Fort Worth, Houston and Austin, catching a game of football, chatting with locals and experiencing that southern charm. Alternatively, tour the famous oil cities before heading down to San Antonio, home to colonial heritage, Hispanic history and some of the best darn Tex-Mex you will ever eat.
Deals with your name on them...
Explore holidays by interest
Frequently asked questions
What is the prettiest place in Texas?
Texas is the second biggest state in America (behind Alaska) with a wildly diverse landscape that meanders from gulf coast beaches to piney woods, swamps and desert – so there's no shortage of pretty picture-worthy places! Hamilton Pool Preserve just outside of Austin is so popular you need to make a reservation ahead of time while the Santa Elena Canyon is ideal for adventure seekers. Gorman Falls and Monahans Sandhills are also equally as beautiful, for very different reasons.
---
What to take on holiday to Texas?
Your stretchy pants and your appetite, because everything is big in Texas! What to pack depends largely on your itinerary, which part of Texas you plan to stay and the time of year you're travelling. As a general guide, comfortable shoes or boots, versatile casual layers over denim and a sense of adventure will serve you well in Texas.
---
Where to go on holiday in Texas?
Dallas for the cosmopolitan city vibes, rooftop bars and museums, Fort Worth for a taste of Texan hospitality, rodeo and ranching, San Antonio for the food, Austin for the live music and Houston for the barbeque.
---
How do I go about cancelling my Texas holiday package?
---
What is the most visited city in Texas?
Texas could be a country unto itself, but truthfully, it could be four. There are so many different sides to Texas and its cities. Houston is a vibrant cosmopolitan hub that is based around the Gulf Coast, Dallas delivers the grandeur and excess of an oil boom, while Fort Worth is all rodeos and ranching. Texas' capital Austin boasts a vibrant art culture, while San Antonio and El Paso are popular pit stops for foodies thanks to its mouth-watering Tex-Mex eateries.
---
When is the best time to visit Texas?
Due to the sheer size of Texas, this isn't as simple as it seems as it depends largely on where you plan to be at what time. The ideal times to visit are often thought to be late October to November, March and April and May to June. Just be sure to avoid late spring to early summer, as it's peak twister season in Texas and we've all seen how that movie ends.
---
What is there to do in Texas?
Get the meat sweats on a self-guided tour of Texas BBQ joints, catch some classic country music pretty much everywhere you go, learn about Native American culture at Caddo Mounds State Historic Site, check out Texas' vibing art scene, live your 'Yellowstone' dreams at a rodeo or catch a cattle drive at Fort Worth Stockyards, catch a ballgame in Houston – one thing's for certain, there's no shortage of things to see, do and devour in Texas.
---
How to find the best holiday package to Texas?
Sign up to get the hottest deals sent straight to your phone & emails here

You can also check out our deals online, or speak to one of our Travel Experts.
---
...loading
Popular holiday destinations
---
Flight Centre acknowledges the Traditional Custodians of Country throughout Australia.