1 September 2015
Words by Carlie Tucker
A great business hotel can make or break a business travel trip.
All right, that may be a little dramatic, but let's face it. If you're staying in a great hotel that caters to the specific needs and hectic schedules of business travellers, it does make doing deals on the go that much easier. Luckily, many hotels have recognised the need to satisfy professional travellers and a crop of business-friendly stays have popped up across the globe.
From incorporating innovative services to the rise of tech-savvy amenities, here are nine features to look for before booking your next business stay.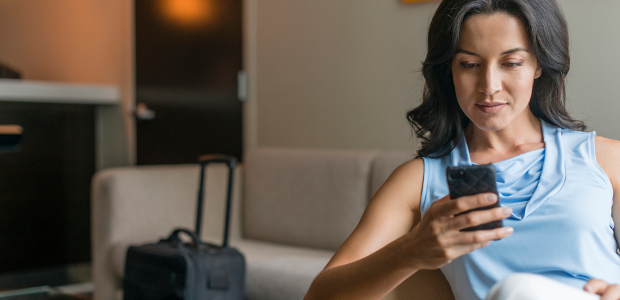 1. In-Room WiFi
This is perhaps the biggest must-have for any hotel hoping to draw business travellers. With so much work to be done on the fly, it's imperative that corporate guests be able to log-on in their rooms. Slowly but surely, hotels across Australia are catching on to the all important presence of WiFi and are increasingly offering in-room access. The really great hotels are taking it a step further by offering complimentary access.
2. Work Desk
Work desks have long been a staple of the standard room, but these days hotels are revamping this in-room workspace. It's not uncommon to find more stylish desks with an increase in surrounding space, providing a comfortable spot to finish off those last few emails or presentation notes. Ergonomic designs with office-style chairs are replacing the tired furniture of old, while tech savvy additions can include power panels as well as docking stations for all your gadgets.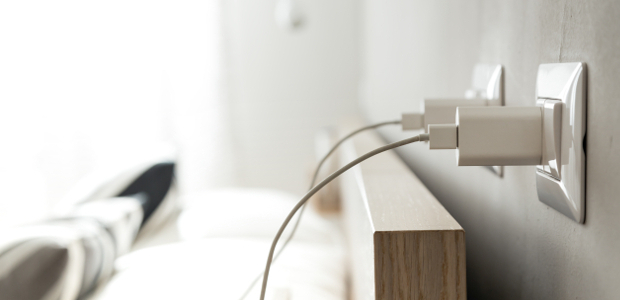 3. Outlets Galore!
Speaking of outlets, there's nothing more frustrating than walking into your room and having to scour the walls for an outlet only to find that you'll have to sacrifice your bedside lamp to top up your mobile battery. Thankfully business-friendly hotels are offering up more power outlets, whether it's a power panel such as those found at Hyatt Place hotels in the US, or simply more available wall outlets. Some hotels even go as far as providing adapters for overseas guests.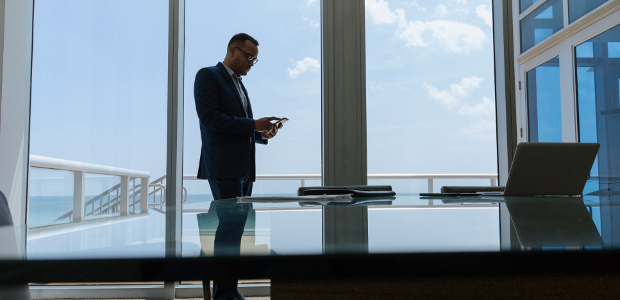 4. A Top Business Centre
Outside of firing off a quick email or two at the end of the day, many corporate guests would prefer not to work in their rooms. Enter the hotel business centre. A great business hotel will always offer a 24-hour business centre with comfortable seating, online access, computers and a number of other office services such as copying and printing.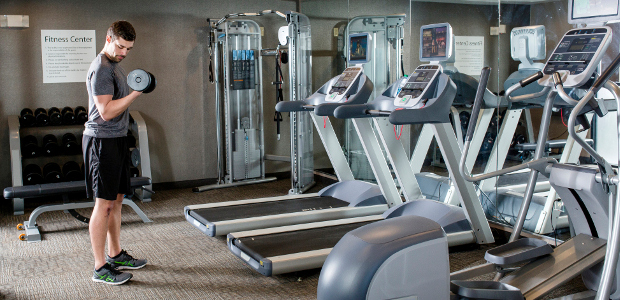 5. Fitness Centre
A sound mind and body is a sure way to reduce stress while on the road, which is why fitness routines should never fall by the wayside. This is especially true for international travellers trying to cut down on jetlag. 24-hour fitness facilities are a must for business travellers hoping to stay healthy while adhering the to the demands of a busy schedule. While 'fully-equipped' may be asking a little too much, the basic machines and a pool should be accounted for.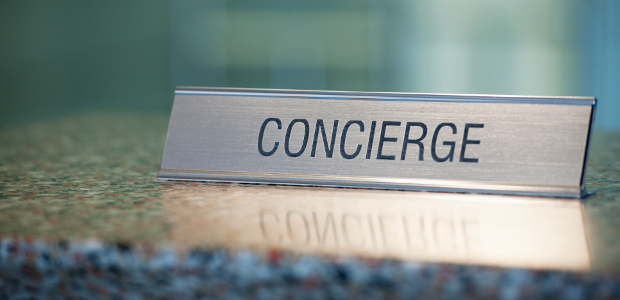 6. Concierge Services
If you're not familiar with the Concierge, you could be missing out on a valuable source of information. Sure they can book a taxi for you, but they can also provide you with expert recommendations, offer directions to just about anywhere you want to go or book a last minute reservation at your destination's hottest restaurant. The good ones can even secure tickets to sold out shows. Good hotels have them and smart travellers use them.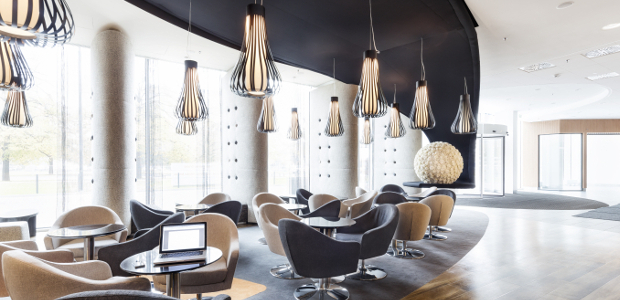 7. Communal Spaces
Stuffy hotel lobbies are a thing of the past. At least they should be. New hotel designs favour open, flowing spaces that encourage guests to hang out. Perhaps a symptom of design meeting the expectations of younger generations, these communal spaces are great for business travellers. Not only do they provide a change in scenery if you'd like to get a little work done, they can also be great networking spots where you can mingle with like-minded travellers.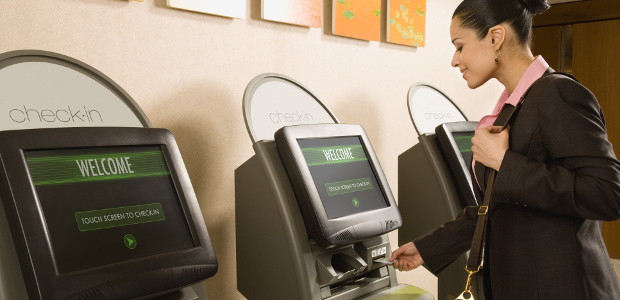 8. Express Check-in/Check-Out
If you've ever struggled with managing a busy schedule while on a work trip, express check-in and/or express check-out can be a God send. Luckily more hotels are integrating this service, particularly hotels that cater to business travellers. Double check to see if your chosen hotel offers such a service. You'll be happy you did if you happen to be running a few minutes late.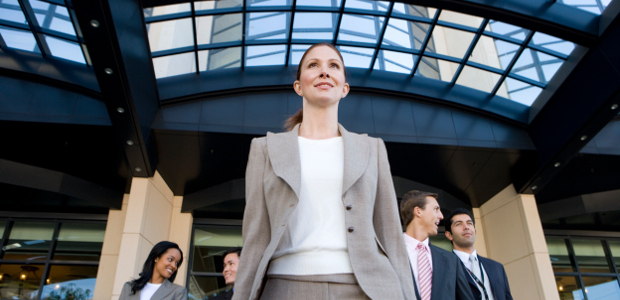 9. Location, Location, Location!
One of the first things you should look into when booking a great business hotel is the location. You don't want to be stuck in peak hour traffic en route to the office because you booked a room on the wrong side of town. This is where the help of your FCBT Travel Manager can come in handy. All you need to do is let them know where you need to be and they can provide a few suggestions on top hotels within convenient proximity.   
Other Travel Articles You Might Like...