3 December 2015
Words by Ben Stower
It's that time again. While business travel might slow down over the Christmas period, the same airport transport dramas will be there when you get back in the air.
Canberra and Hobart round out our four-part series, which has already looked at Brisbane and Sydney in part one, Melbourne and Perth in part two, and Adelaide and Darwin in part three.
If you need help getting to the domestic airports in Canberra or Hobart, read on.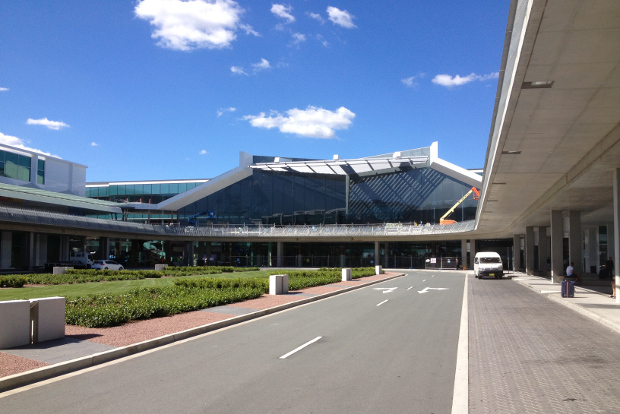 Arrive in time at Canberra Airport (Image: Bidgee/Wikipedia)
Canberra Airport (CBR)
Airport Express
The Airport Express shuttle bus provides cheap and reliable transport from the city (West Row) direct to the airport with only two or three other stops on the way. Tickets cost $12 for one-way trips or $20 for return and can be pre-booked at the Royale Coach website or by calling 1300 368 897.
The bus runs during peak travel times, from 8.26am to 7.14pm on weekdays and 9.40am to 6.37pm on weekends. There is no service on Easter and Christmas public holidays, and on New Year's Day. One trip usually takes 20 minutes.
Taxi/Uber
An undercover taxi rank is located directly outside the terminal and is serviced by the city's three main companies: Canberra Elite, Cabxpress and Queanbeyan Taxi Co-op.
Canberra Airport is about nine kilometres from the city centre, which takes 12-20 minutes in a cab depending on traffic. Fares range from $23 to $32.
Uber was recently launched in Australia's capital this year and has quickly become a popular choice for travellers. The average Uber ride to the airport costs between $17 and $21, and takes about 20 minutes.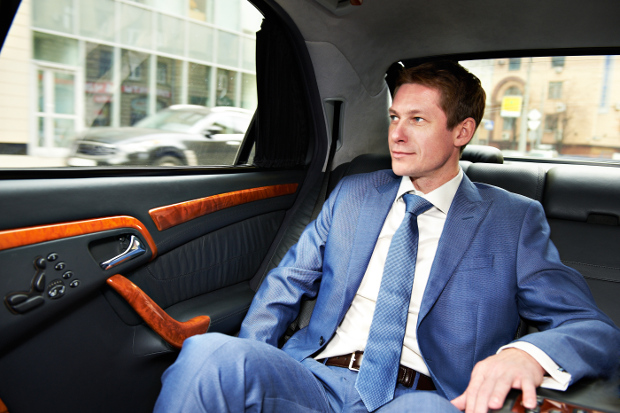 Travellers say they're more relaxed when using Uber
Car
Canberra's airport offers three different parking options for travellers wanting to drive. The Express Pick-up parking bays are closest to the terminal at a 20-metre walk, but cost the most: $45 for every day.
The two multi-level indoor parks boast 1,000 parking spaces with convenient access to the terminal's departure level. Expect to pay $29 for one day, $58 for two and $87 for three.
The two outdoor parking bays are the cheapest option, but are located farthest from the terminal. Fortunately, there's a free shuttle bus every 10 minutes for people who don't want to walk. You'll pay $22 for one day, $44 for two and $66 for three.
---
Always paying fees? Australian Airline Baggage Limits Explained
Stay close by. Australia's Best Airport Hotels
---
Hobart Airport (HBA)
Redline Airporter
Running from about 4am until 6.50pm daily, Hobart's dedicated airport shuttle bus is a good choice for affordable and convenient transport.
The current rate for adults stands at $18.00 per person or $32 for a return ticket. The bus services multiple areas and hotels around Hobart's city centre and should be booked at least two hours prior to pickup. Most hotels are happy to do this for you.
Give about 50 minutes for the journey depending on where you're staying. Travellers in hotels closest to the airport usually only need 10-15 minutes.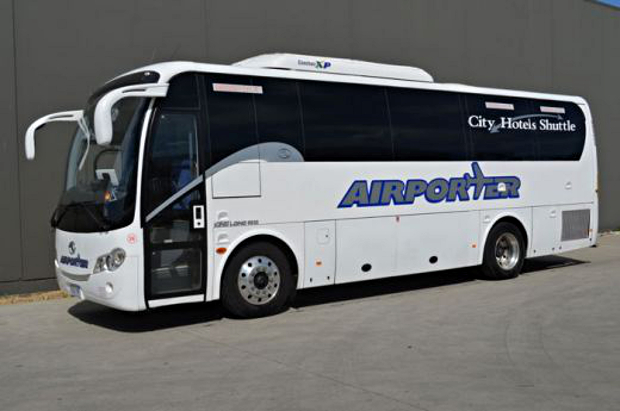 Hobart's shuttle bus is the most cost-effective option (Image: Redline)
Taxi
Hobart Airport is about 20 kilometres from the city centre, so expect to pay a fair amount for a taxi. A single ride generally sets you back $42-$58 depending on the level of congestion. The ride shouldn't take more than 20 minutes, but give yourself extra time in case of unexpected delays.
The cab rank is located directly in front of the terminal, providing instant access to check-in once you alight.
Although Uber has yet to enter the Tasmanian market, the introduced legislation to legalise and regulate the ride-sharing app means it's only a matter of time before travellers and residents can start using it.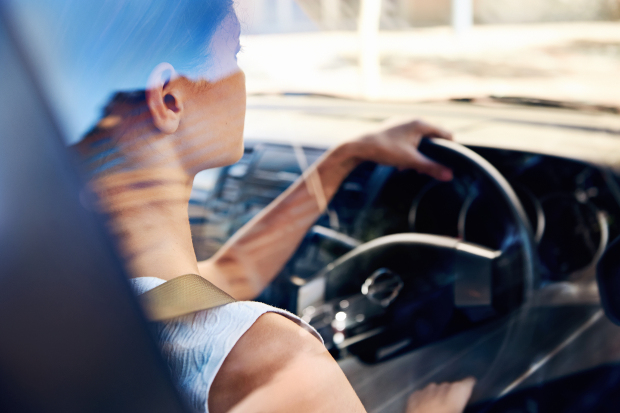 Drive and park for a reasonable price at Hobart Airport
Car
There are three parking options available at the airport: Main Car Park, Saver Car Park and Valet Parking.
The Main Car Park is situated right outside the terminal, so it only takes one minute or so to walk to check-in. Prices range from $38 (one to two days) to $104 (six to seven days).
You need a few more minutes to walk from the Saver Car Park to the terminal, but there's an undercover walkway to take. Drivers pay $30 for one to two days and $75 for six to seven days.
Valet Parking allows you to drop your car off right in front of the terminal. The attendants do the rest, and your vehicle is waiting close by when you return. This service costs the most at $43 for one to two days and $112 for six to seven days. 
Other Travel Articles You Might Like...
Request an appointment with a Business Travel expert