3 May 2015
Words by Victoria Monk 
A robot concierge waiting politely to take your luggage, personalised mood-lighting at the swipe of an iPad and virtual postcards.
This is just a taste of what's on offer at the world's most hi-tech hotels.
Novotel Munchen Messe, Munich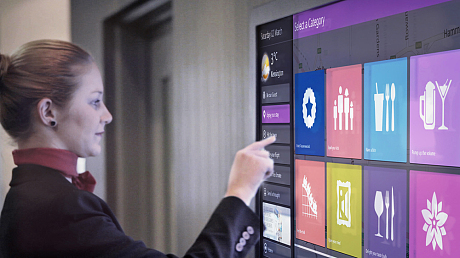 Here, guests are not only welcomed by a real concierge, but also a virtual one. There are impressively large touch screens distributed around the hotel, offering accessible information on local attractions, weather and flight information. Guests can even send a virtual postcard at the tap of a button.
Yotel, New York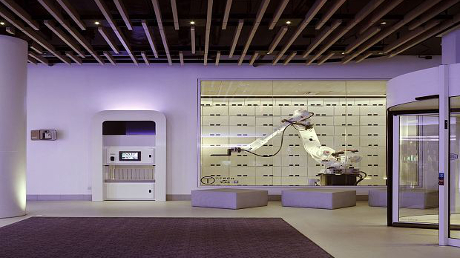 Self-service kiosks greet guests at this New York Hotel. In the meantime an automated robot, known to the staff as amicable YOBOT, will help you with your luggage and stow away your valuables in a safe deposit. Bedrooms come equipped with techno walls that have the ability to stream audio, super strength Wi-Fi and air conditioning is activated by motion sensors.
Eccleston Square, London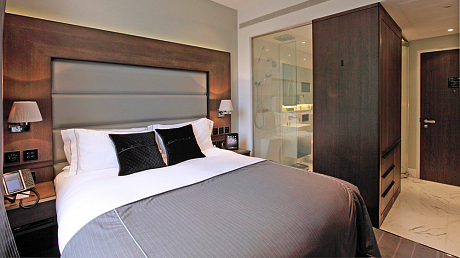 While the exterior of Eccleston Square emanates history, technology is at the heart of this hotel and is reflected in the extensive list of techno-amenities. Rooms are equipped with touch sensitive keypads to control music and lighting, an in-room iPad which doubles as your personal concierge, shower walls that turn from clear to frosted at the touch of a button and flat screen televisions concealed within bathroom mirrors.
W Taipei, Taipei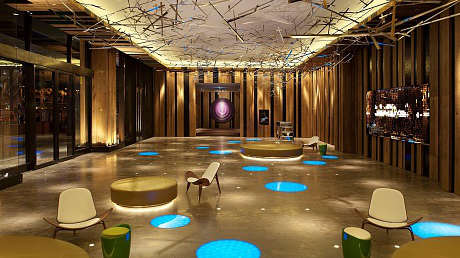 W Taipei is located in the hub of cosmopolitan life, right in the centre of the vibrant Xinyi district. It boasts state-of-the-art technology with large LCD flat screen televisions, modern sound systems while some of the suites offer video projectors.
Blow Up Hall 5050, Poznan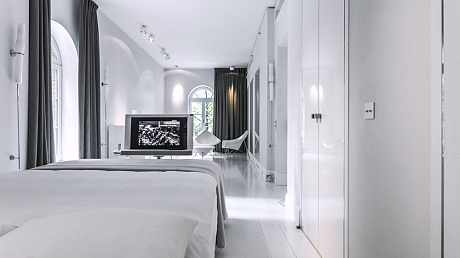 An enormous digital art installation captures guests entering this hotel and then projects the image back in a series of stylised surveillance shots. Instead of room keys guests are handed iPhones upon check-in that use digital recognition to navigate users to the correct room and unlock the door.
Prizeotel, Hamburg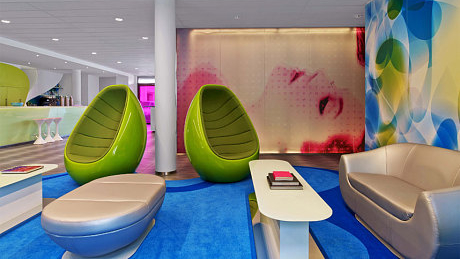 Each of the rooms in this Hamburg hotel has a hi-tech music lamp that allows guests to listen to music via Bluetooth, recharge mobile phones or make phone calls as well as a flat screen television. Business travellers may also benefit from the Work&Surf Station and the digital newspaper kiosk.
Abadia Retuerta LeDomaine, Spain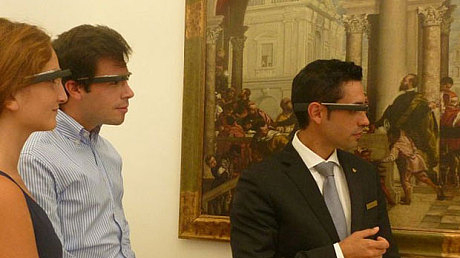 This hotel, 120 miles north of Madrid, is the first hotel in Europe to offer Google Glass – free – to guests. Annie Bennett who visited Abadía Retuerta LeDomaine last year, was surprised at how easily she could take photos and make videos.
If you haven't come across it yet, Google Glass is a spectacles frame without lenses but with a clear plastic, rectangular prism mounted on the right-hand side. This prism forms a virtual screen on which you can access the internet, just like on a smartphone or tablet, only with a roll of your eye rather than the stroke of a fingertip.
Hotel 1000, Seattle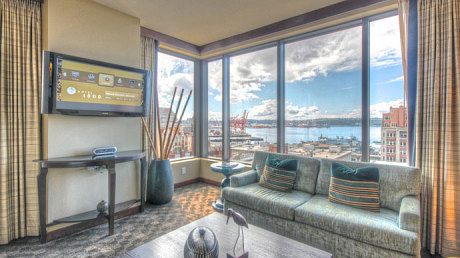 Built-in infrared detectors alert housekeeping staff as to when a room is occupied, thus avoiding any unwanted post-shower encounters. Hotel 1000 also has a fully converged IP infrastructure that allows guests to choose their own room temperature, artwork and music.
The Peninsula Hotel, Tokyo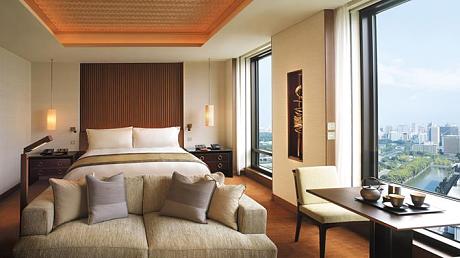 No hi-tech hotels list would be complete without a representative from Japan. Guests at The Peninsula have access to an electronics service department if they run into difficulties with gadgets that include a nail polish dryer, unlimited internet radio with over 3,000 stations, a mood lighting pad and wireless phones with Skype capability. Also, the hotel is currently offering guest children a digitally-interactive Pokemon treasure hunt, brought to life by augmented reality.
Citizen M, Amsterdam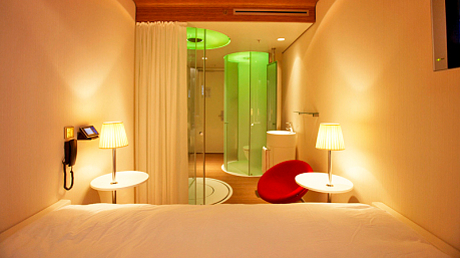 Check-in is also automated here at Citizen M, with everything done through a self-serve computer. Each of the rooms comes equipped with its own 'Mood Pad' allowing guests to navigate the lighting, temperature, curtains and television to create the perfect ambience.
Mama Shelter, Paris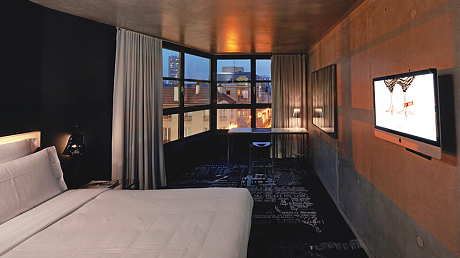 As well as being very chic, each of the rooms in this hotel is fitted with an iMac entertainment system. This allows guests to watch television, free movies on demand, listen to the radio, connect to the internet and use Airplay and Skype.
This article was written by Victoria Monk from The Daily Telegraph and was legally licensed through the NewsCred publisher network.
Other Travel Articles You Might Like...