29 August 2016
Words by Tara Young.
For 7 consecutive years Qatar Airways' cabin crew have been voted "Best in the Middle East", and Qatar also won last year's Skytrax Best Airline Award. With these types of accolades, Qatar passengers in all classes can expect great entertainment and friendly service.

Once onboard
Qatar's economy seat pitch of 84 centimetres and 48 centimetres width provides a very confortable economy class seat. Seats have moulded headrests and adjustable personal entertainment screens. These screens allow access to Qatar's new Oryx One entertainment system that has up to 2000 movies, catering to travellers of all ages and interests.
In The Air
For those who choose not to binge on a movie/television series, there is a big plus for the business traveller with inflight Wifi. Onboard a large number of the Qatar's aircraft, you can now stay connected via email, phone and SMS. So once those cabin doors close, you are not electronically cut off from the rest of the world until you touchdown. With the availability in all classes of a laptop power outlet, USB plug and personal telephone, you can use the Wifi services available, and get to do those last minute emails that you couldn't get to as you ran out of the office. Also on air mobile service will enable you to send and receive SMS/data during your flight.

Qbiz Benefits
Another benefit targeting small and medium-sized businesses is Qatar's specially tailored rewards program, Qbiz. Designed for small and medium-sized businesses, Qbiz enables the company to earn Qmiles that can be later used to redeem flights and upgrades on other Qatar products. Employees also earn miles in their personal Privilege Club accounts.
Earn Travel Rewards
It is very simple to enroll in Qbiz, and once this is done, the company is immediately eligible to earn Qmiles for every Qatar Airways flight taken. Company Qmiles can be redeemed for flight and upgrade awards. Every dollar spent on Qatar Airways flights* will earn the company Qmiles - so the more the employees fly, the greater the rewards for both.
Qatar Qmiles can be redeemed for  award tickets, upgrades and excess baggage on flights to more than 150 places worldwide on Qatar Airways network across Europe, North and South America, the Middle East, and Africa. Qmiles can also be earned on Qatar's airline partners that include the expansive oneworld airlines network.
Qatar's Hub - Dohar
Doha's gleaming new Hamad International Airport has a range of lounges and the Oryx lounge offers food and beverage services, a smoking room, business centre, lockers, a quiet zone, internet facility and a gaming room for kids. Airline's premium passengers and select cardholders are eligible for complimentary access to the Oryx lounge, with Economy passengers able to gain access to the lounge for approximately $55 (USD).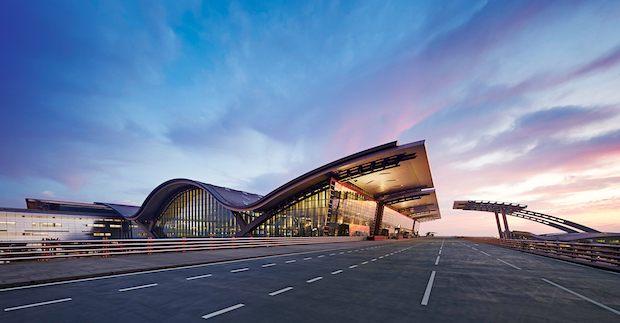 Named the best airline in the world at last year's Skytrax awards, Qatar is a great option for travellers to the Northern Hemisphere who prefer getting the longest leg to Europe out of the way in the first part of their journey.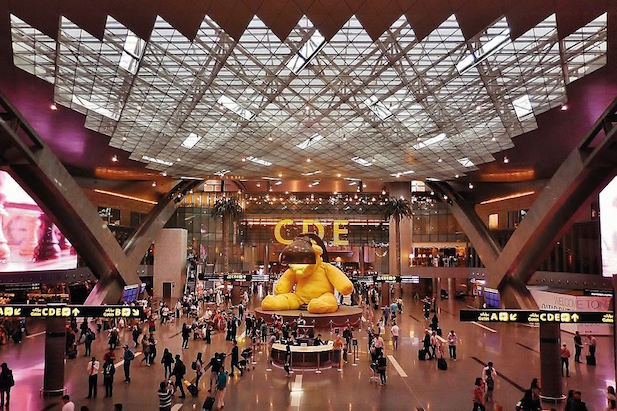 For more information on the latest deals with Qatar Airways flights - Call your Travel Manager on 1300 797 826.
* Conditions apply.
Other Travel Articles You Might Like...
Request an appointment with a Business Travel expert