16 November 2017
For your next quick 'n' easy short break head to the city that has it all. Why of course that's Melbourne...
Getting to the city
Fly into Melbourne's Tullamarine Airport bright and early and be sure to prebook the airport to Melbourne City Express SkyBus, which is super easy to use. It comes every 10 minutes and is quicker and easier to book online for $18 than at the airport.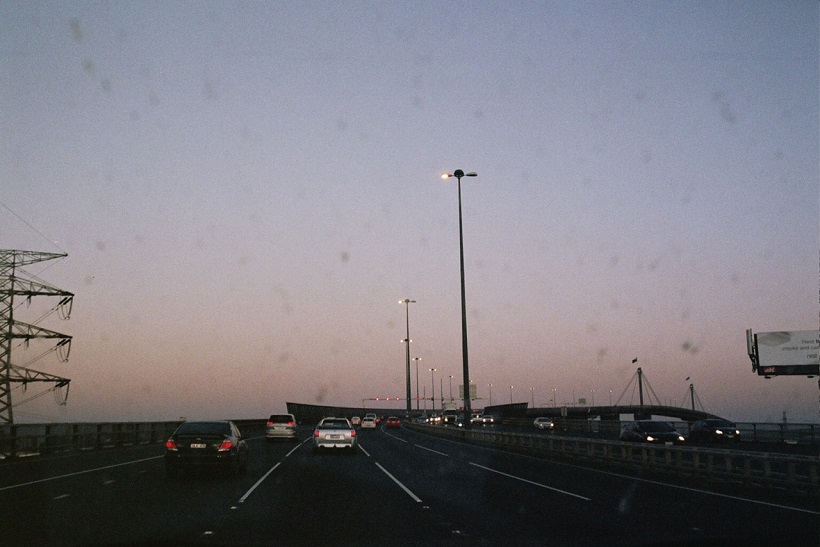 A Melbourne sunrise caught on film while driving over the Bolte Bridge. Photo: Sam Aldenton.
Melbourne Botanical Gardens
Arriving in the morning drop your bags off at your hotel in the CBD and go for a stroll (or a nice quick run) over to Fed Square to take a look at the stunning Flinders Street station and pick up a Myki public transport card at the visitor centre there for $6 (full fare adult). Once you've topped up your card it's time to cross the Yarra over to the Botanical Gardens for a lap around the Tan - a stunning gravel track that circles the gardens and shows off some of the city's historical and cultural sites like the Remembrance Shrine and the MCG.
The Tan + Shrine of Remembrance
The Tan provides the perfect opportunity to work up an appetite and get the legs moving so now it's time to head towards the Shrine of Remembrance tram stop (if you're not too hungry just yet - now would be the best time to see this colossal dedication to the Victorians who fought for our country in WWI and WWII). Jump on the number 5 or 6 and head to Chapel Street for some lunch.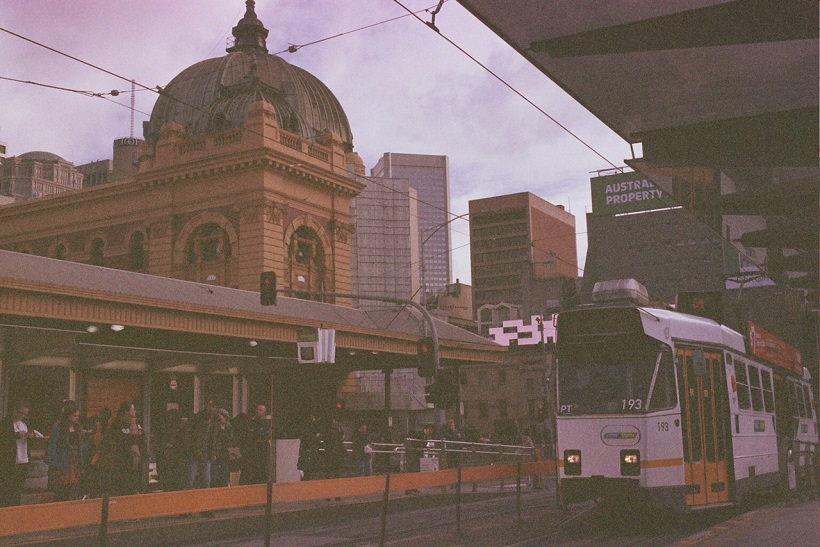 Catch the 5 or 6 from Federation Square tram stop to get to Chapel St. Photo: Sam Aldenton.
Chapel St - Lunch
Hop off at the High St/Chapel St intersection and make your way to Hanoi Hannah for some delicious Vietnamese rice paper rolls and tender beef pho. Melbourne has some top-notch Vietnamese pho restaurants but this has to be one of the best for not only the food but the funky and authentic atmosphere. Tip: Sit at the bar and watch how they make some of their eccentric cocktails like the Hendricks iced tea with lime and aloe vera foam.
Shopping
Now that you're fueled up it's time to wander on down Chapel St where you can shop until you drop at trendy boutique brands like Byron Bay-based Afends, larger chain stores such as Sportsgirl or at the quirky one of a kind Chapel Street Bazaar, for anything from an old vinyl Ansett Australia shoulder bag to a vintage 60s mirrored vanity table.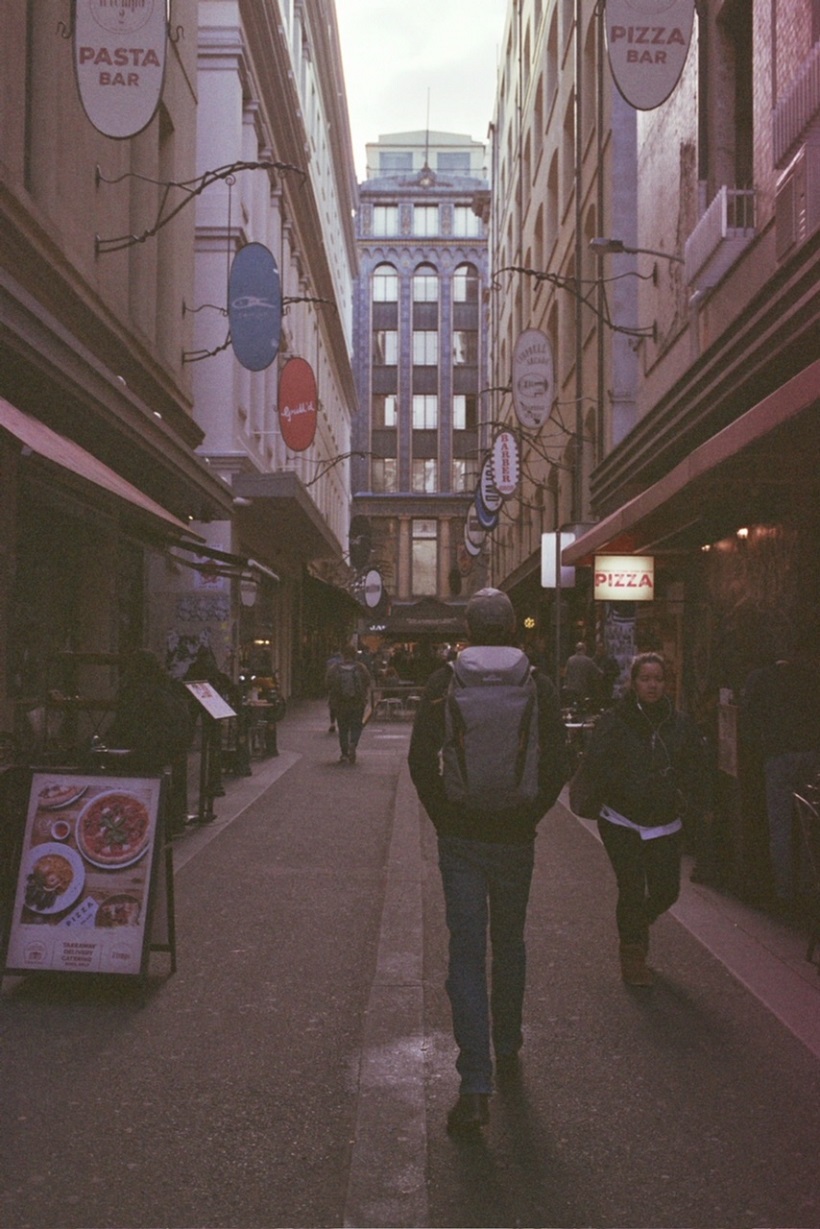 Wandering through the quaint laneways of Melbourne. Photo: Sam Aldenton.
Coffee
Finish the afternoon by hopping back on the tram into the CBD and making your way to the trendy Brother Baba Budan cafe on Little Bourke Street to pick the energy levels back up with a delicious coffee. Now it's time for a quick outfit change before what is sure to be the highlight of any short Melbourne stay.
Dinner on a moving Tramcar
The Colonial Tramcar Restaurant has to be one of the quirkiest and most exciting ways to dine in the country whether you're coming from interstate or a born-and-bred local, this fleet of historical trams will make you feel as though you've stepped into a time capsule. There are two dinner sessions to choose from either 5:45-7:15 pm or 8:35-11:30 pm and include a three and five-course meal respectively plus all beverages are included from champagne to after dinner whiskey-the choice is yours.
As the tramcar navigates the city during the dinner, you're able to peer out the window past the maroon velvet drapes and see what looks like a facade of the present day stream on by while inside, the dim lighting, velour button tufted seats, heavy white table linen and wait staff in formal attire all spin the yarn of an opulent 1940s formal dinner. You will be left feeling like Gil in Woody Allen's Midnight In Paris, where each evening he's somehow transported through time and space to spend the evening with the art and literature greats of the Jazz Age. While we can't guarantee you will be dining with Dali, you will certainly come away with some insight into the sentiment of his 'The Persistence of Memory' painting which blurs the line of space and time.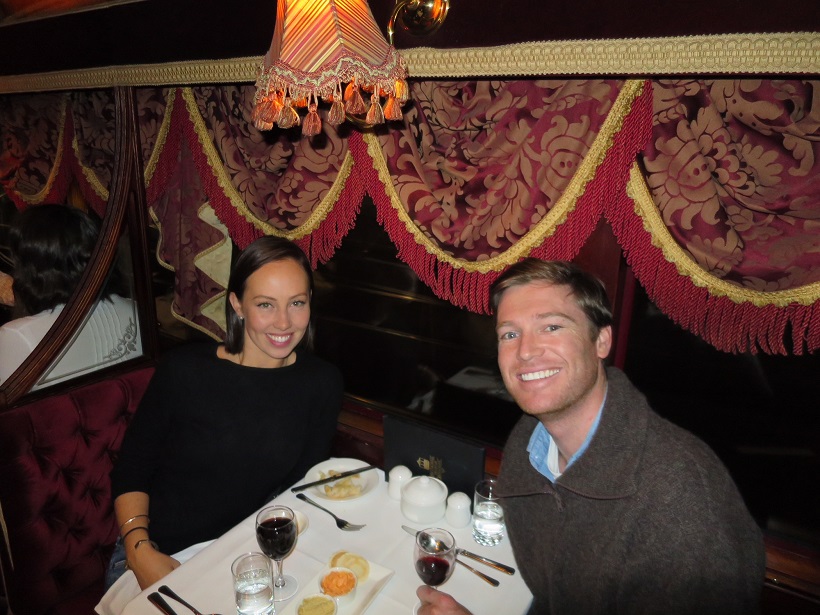 My mate Nic and I were preeeetty happy on account of the free flowing wine and champagne on Melbourne's Colonial Tramcar Restaurant.
Stay in Neverland for a little longer
Keep the magic of the evening going by having a nightcap with a literary-themed at the newly opened Storyville bar on Lonsdale St. This bar is decorated in the theme of childhood fables and fairytales with cocktails and canapes to match, igniting the imagination of its late-night patrons. Why not try the elixir (cocktail) that honours George Orwell's Animal Farm, 'Mr Pilkington's Neighbour' which features pork-chop-fat washed bourbon, apple liqueur and animal crackers, and take a walk on the wild side with your next close to homestay.
---
Visit your local Flight Centre store or call 131 600 for more advice and the latest deals. Need more information? Check out our Melbourne Travel Guide
---
Other Travel Articles You Might Like...