27 September 2018
A cruise along the Rhine is one of the best experiences you can have in Europe. As well savouring beautiful, relaxing watery vistas - on the ship's open-top deck, through your state-room windows, and when wining and dining in the on-board restaurants - you'll dock at historic ports of call that offer memorable sightseeing and cultural encounters in both the cities and surrounding countryside that this 1233km-long river snakes past. Here are six ports to write home about.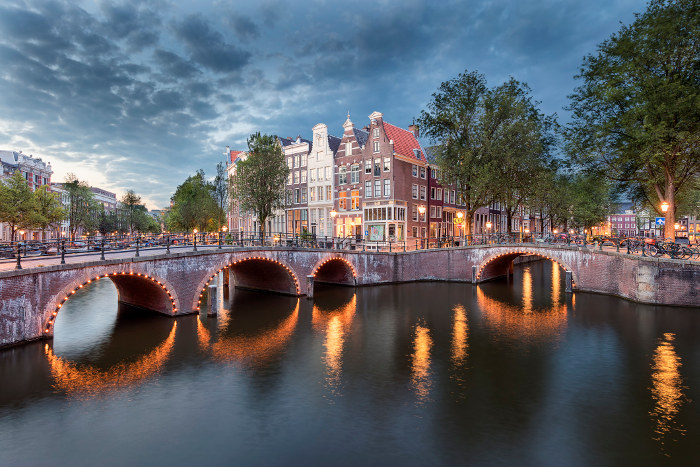 Amsterdam
Many Rhine voyages begin and end in the Dutch capital, where you can continue the aquatic pleasures with a cruise around the city's web of iconic UNESCO World Heritage-listed canals. But do leave yourself time to explore Amsterdam on foot (or bicycle). Make a beeline for Museumplein, a lush expanse of green fringed by superb attractions like the Van Gogh Museum - which is home to some of the best works of the Dutch post impressionist - and the Rijksmuseum, which showcases legendary paintings like Rembrandt's The Night Watch. Another pleasant way to soak up the city's charms is to pedal round Vondelpark, one of Amsterdammers' favourite bucolic retreats. 
Cologne
The largest city on the Rhine, Cologne was one of the most heavily bombed cities in Germany during World War II. But thanks to a post-war blend of reconstruction and funky new architecture, the city skyline is an intriguing hodge-podge. Your gaze will almost certainly fall on Cologne cathedral, a twin-spired Gothic wonder built in the Middle Ages. The city's characterful beer halls and breweries will slake your thirst, and there are fine galleries and museums to take in, notably Museum Ludwig, which stocks some well-known Picassos and Andy Warhols, and the Roman-Germanic Museum, which has relics from the days when Cologne was a Roman garrison known as Colonia Agrippina.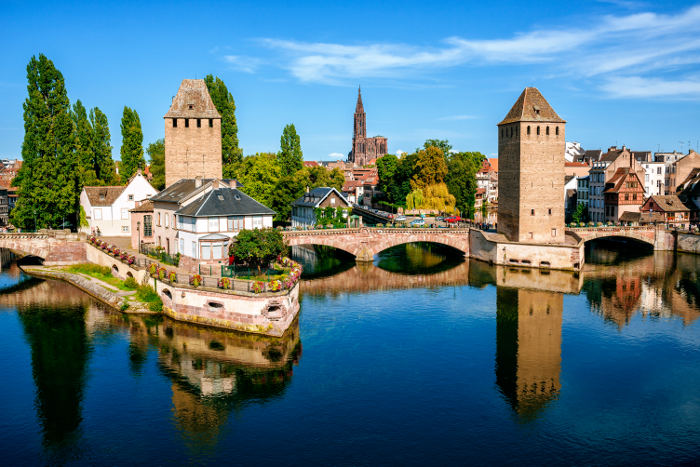 Strasbourg
Apart from the festive season - when it stages one of Europe's oldest Christmas markets - you're rarely rushed off your feet in Strasbourg, the stunning capital of Alsace, which was founded on an island in the Ill River (a tributary of the Rhine). You can amble the city's delightful labyrinth of cobbled streets at a leisurely pace, admiring half-timbered 500-year-old properties, neoclassical villas, palaces and bridges - plus a mighty medieval cathedral. To see a different side of the city, take a tram through Strasbourg's modern, park-and-boulevard-laced neighbourhoods to the European District, where looms the continent's parliament and Court of Human Rights. After being battled over by France and Germany for centuries, Strasbourg is now seen as a symbol of peace and unity.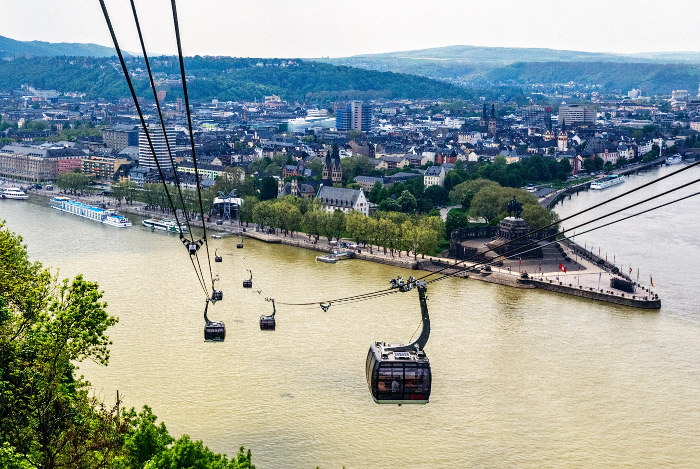 Koblenz
Perched near the Rhine Gorge - a UNESCO-rated patch lorded over by tiny fairytale villages, clifftop castles and steep-sided vineyards - Koblenz also nestles where the Rhine meets the Moselle River. Marking this confluence point is a huge statue of 19th century German Emperor, William the Great (Kaiser Wilhelm), on horseback. The old town of Koblenz has a similarly photogenic quality with flowers adorning narrow streets, cosy courtyards and quaint squares. You can get a great overview of everything by taking the cable car up to Ehrenbreitstein Fortress, which crowns a hill overlooking the city.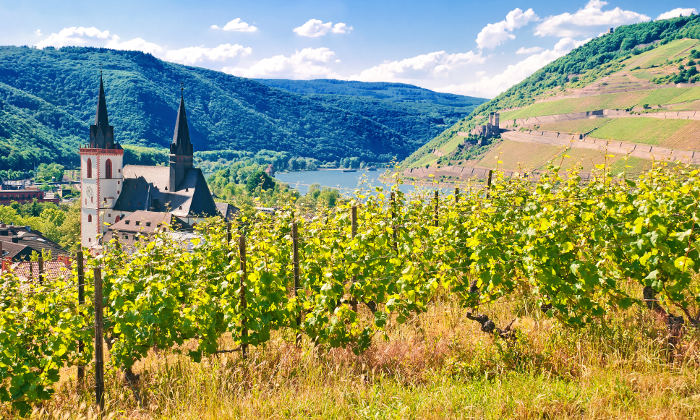 Mainz
Eminently walkable, the ancient core of Mainz is blessed with buildings that sport lovingly restored half-timbered features and flamboyant Baroque and Rococo facades - plus what's said to be the largest Roman theatre north of the Alps. You'll also find some delightful religious landmarks, including St Stephan's Church, which has eye-catching blue stained glass windows from Marc Chagall. Mainz is billed as 'Germany's Wine Capital' and there's a raft of award-winning wineries to visit outside the city, plus enticing wine bars in the centre. The Riesling is top-notch for those white wine lovers among you, while Domfelder is the most-planted regional red grape variety.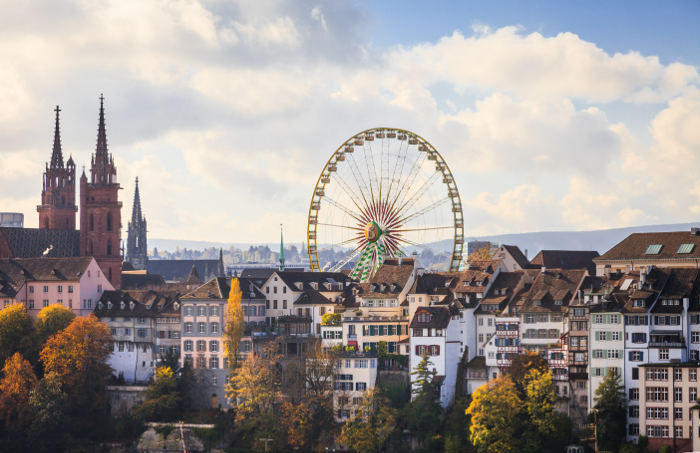 Basel
Situated where Switzerland meets France and Germany, Roger Federer's home town is a beguiling place where medieval and modernity collide in striking fashion. Outside its charming old quarter, Basel's tram-strewn streets flaunt cutting-edge art and architecture from local firm Herzog & de Meuron, plus Zaha Hadid, Richard Meier and Renzo Piano. Beyond Basel's visual spectacles, you can while away hours in traditional beerhouses and contemporary fine dining restaurants, shop in quirky boutiques (such as Johann Wanner's year-round Christmas decoration store) and, when the weather's good, join the locals for a swim in the Rhine. Basel is also a springboard for hikes in the Black Forest - across the border in Germany - and in the Vosges mountains in France. 
---
For great value European river cruises, check out our deals here.
---
Other Travel Articles You Might Like...