When a country as small as Bali has more than 400 spas across 23 regions, you know there must be an emphasis on everything pampered and relaxed. There are few places in the world better suited for treating you to a spa-themed holiday. From traditional practices to techniques picked up around the world, and onsite spas in the hotels to beachfront massage huts, 'Bali' is seemingly code for 'luxurious spa'.
Why you should visit Bali for its spas
Incredible range of spas and spa treatments
Experienced therapists using the best techniques
Spas ranging from affordable to out-of-this-world opulence
Couple's treatments perfect for honeymoons
Accommodation known for its day spas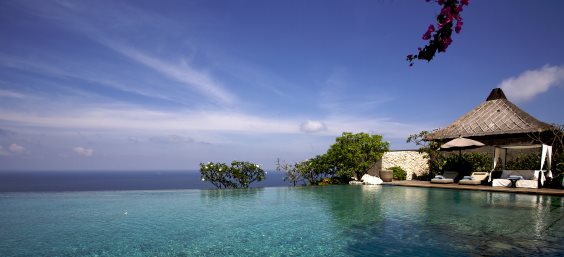 Onsite rejuvenation
In Bali you don't need to step outside your accommodation and walk down to the centre of town to find a quality day spa. There are plenty of hotels and resorts providing their own onsite facilities with trained staff to help you to completely relax. The Mansion Resort & Spa, located in Ubud, is one resort that's renowned for its traditional Indonesian massage and healing rituals held at the onsite Heaven & Earth spa.
Offering a more modern menu, the spa at Harris Resort Kuta Beach can put you into a state of near comatose with its affordable massage, aromatherapy and acupressure treatments. Jimbaran, Nusa Dua, Denpasar, Seminyak – you name the region and it will most likely have its own versions of spa resorts worth bunkering down at for weeks at a time.
Affordability in a pinch
The more affordable spas in Bali might not have those little touches of luxury, but don't let that deter you from undergoing their treatments. All of them offer trained staff who are more than capable of pampering your body and soul with stone massages, aromatherapy, reflexology, pedicures and much more.
Save a bit of money on your spa treatments and you'll be able to spend more on donning some of the comfortable local clothes, partaking in cultural events and digesting the scrumptious food.
Spa packages
Set your holiday up to be a memorable one of steamy rooms, relaxed muscles and optimal relaxation by checking out some of the Bali spa holiday packages. You'll be set up in a glamorous resort or hotel with included access to the spa facilities.
After waking up in the morning to one of Bali's gorgeous ocean or jungle vistas, you'll need only stroll down to the day spa where your pampering begins.