Ecotourism in 2023: Unearthing the Greenest Travel Destinations in The World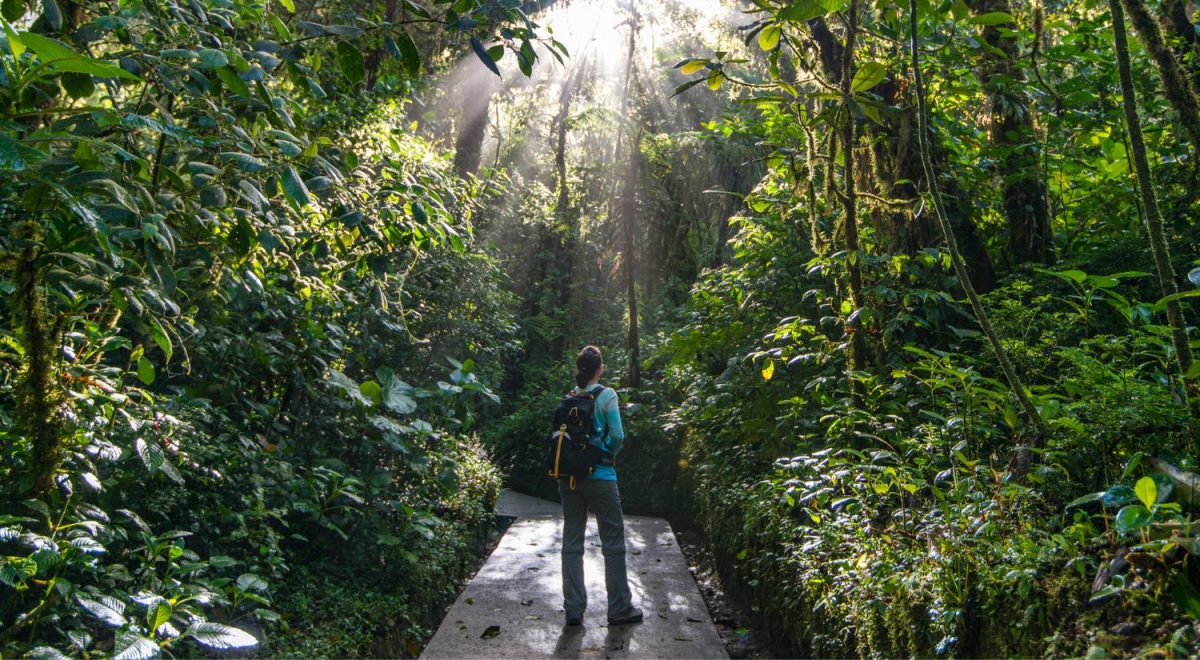 In recent years, there has been a growing trend towards eco-friendly and sustainable travel practices becoming mainstream in order to help battle climate change. The tourism industry has collectively been working towards lessening the global impact of travel on the environment and the local community. There's no doubt mass tourism can and has led to major problems for the environment. Responsible travel is pertinent to ensure a destination's natural habitat, animal species and natural beauty remain intact for generations to come.
There are many eco-friendly travel destinations around the world to consider for your next adventure or quiet break. This list contains our top-rated and absolute best ecotourism destinations that excel in keeping the delicate ecological balance even-keeled. From a lesser-known UNESCO world heritage site, national parks with abundant wildlife to the rich biodiversity of the world's largest coral reef.
Here's a quick summary of the top ecotourism attractions listed below:
The Galapagos Islands, Ecuador- are home to a unique variety of wildlife, including giant tortoises, iguanas, and penguins. Visitors can explore the islands on foot, by boat, or by bicycle.

The Great Barrier Reef, Australia- a massive coral reef system that is home to a variety of marine life. Visitors can snorkel or scuba dive to see the colourful coral and fish.

South Central Costa Rica- is home to a variety of rainforests, volcanoes, and beaches. Visitors can hike, go whitewater rafting, or visit wildlife refuges.

Raja Ampat, Indonesia- an archipelago that is home to some of the most biodiverse marine life in the world. Visitors can dive or snorkel to see the colourful coral reefs and fish.

The Daintree Rainforest, Australia, is the oldest rainforest in the world and is home to a variety of unique plants and animals. Visitors can hike and go camping.

New Zealand's South Island- there is an incredible array of adventure activities with a plethora of biking, skiing, kayaking, camping, and water sports to choose from. A fantastic way to see and experience the country's natural resources and landscape.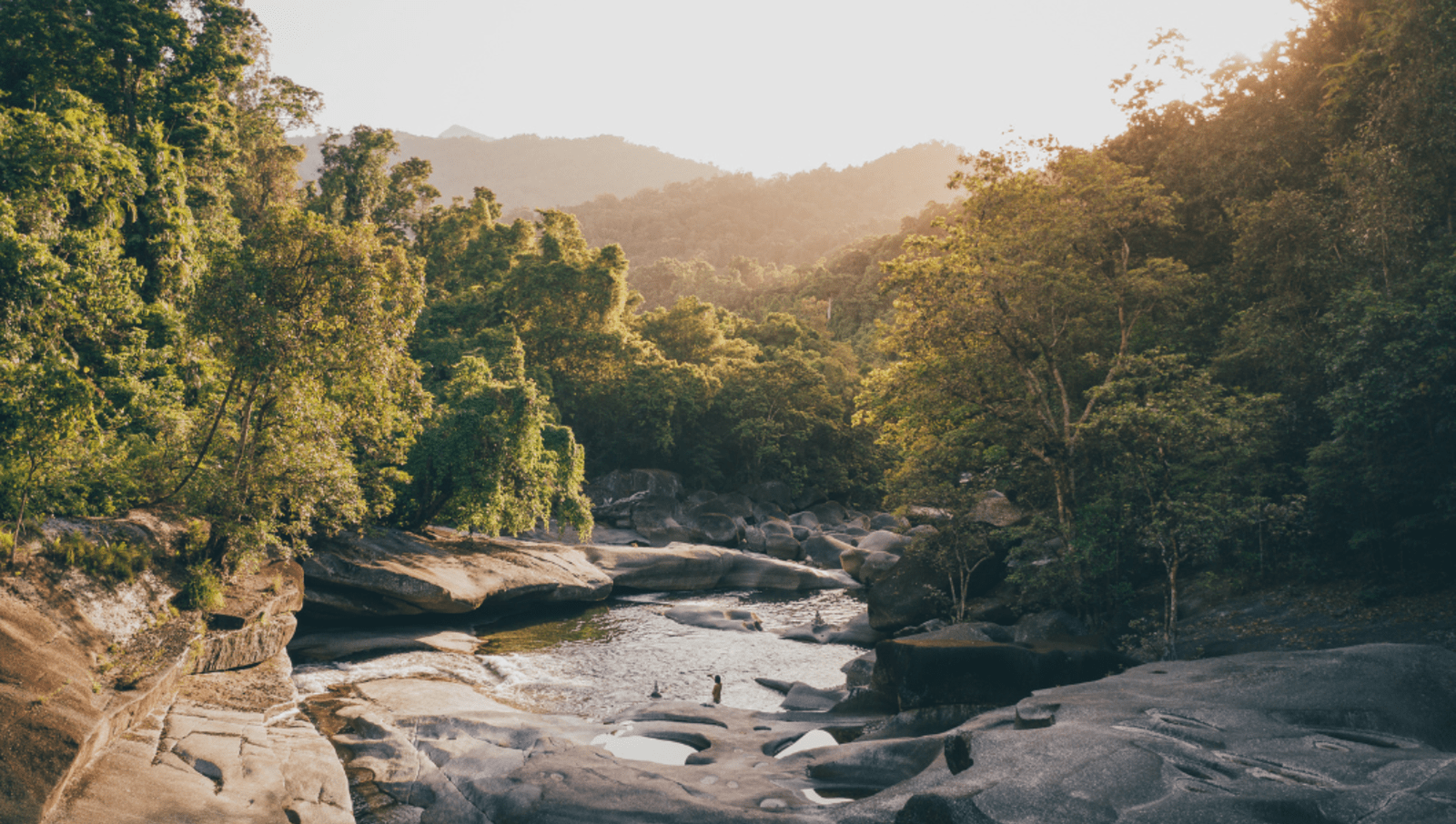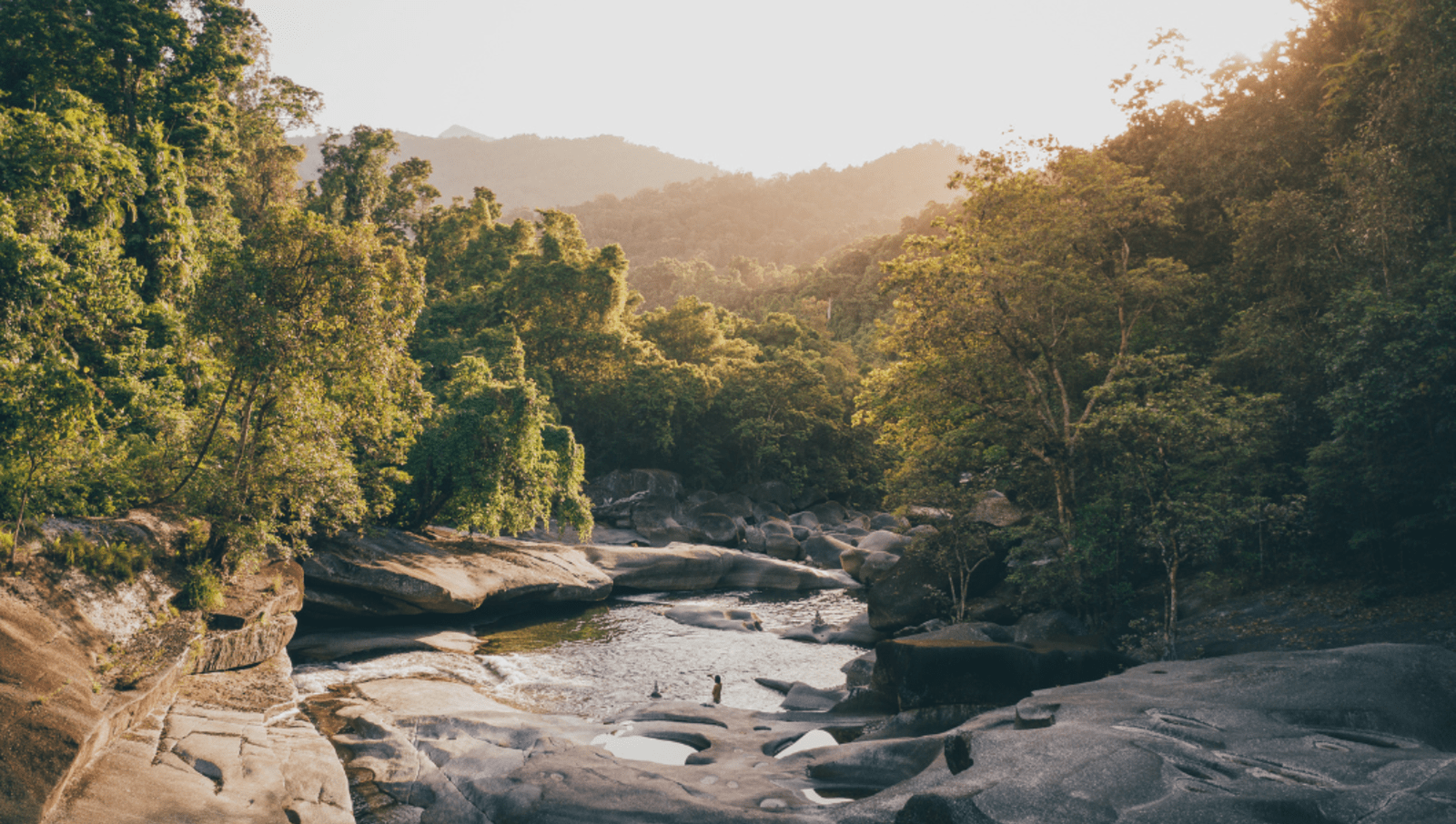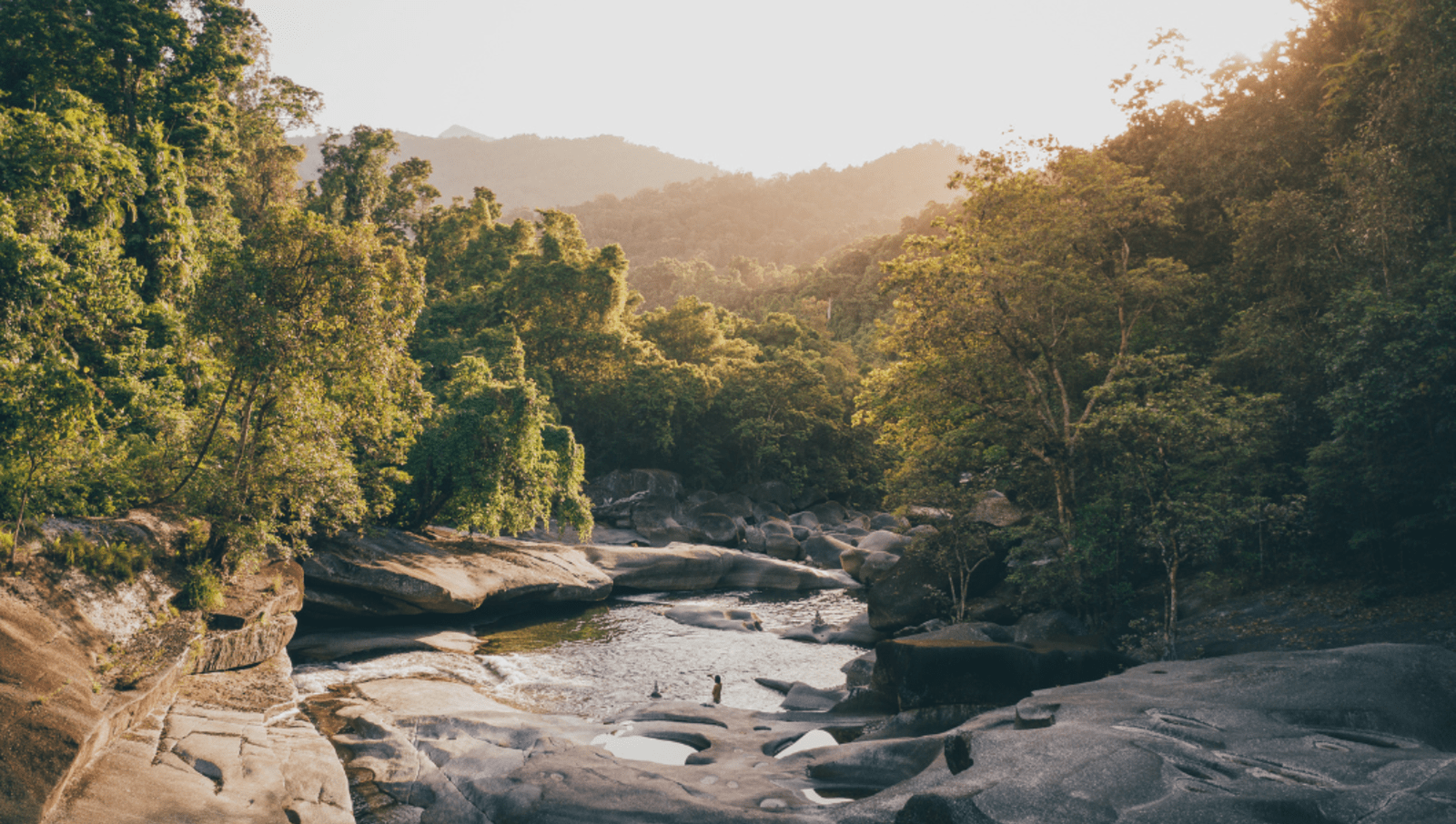 What are ecotourism destinations?
Ecotourism is environmentally sustainable tourism to destinations that emphasize experiencing nature, facilitating environmental and cultural understanding, respect for nature and other conservation projects.
What are three examples of eco-tourism?
We can list more than three so let's start with the following nature-based activities to give you some ideas for your next holiday. There's white water rafting, zip-lining, hiking, snorkelling, sailing, kayaking, diving, tree-top walkways, cycling, surfing and visiting national parks.
Six top ecotourism destinations:
Galapagos Islands, Ecuador
The Galapagos Islands are a group of volcanic islands located roughly 1,000km off the coast of Ecuador. The islands are home to a wide variety of unique and endemic species, including giant tortoises, iguanas, penguins, and sea lions. A UNESCO World Heritage Site, the ecology of the Galapagos Islands is renowned for its role in Charles Darwin's development of his theory of evolution after sailing there in 1835.
Ecotourism in the Galapagos Islands is regulated by the Galapagos National Park, which limits the number of visitors to each island and park fees while requiring tour operators to follow strict environmental guidelines.
Ecotourism in the Galapagos Islands offers visitors a unique opportunity to experience the beauty of the islands and learn about the global importance of conservation. Visitors can go hiking, biking, snorkelling, and diving, and they can also visit research stations and learn about the work that is being done to protect the islands' wildlife.
The Galapagos Islands are a truly special place, and ecotourism is a great way to experience them and support the local economy as a way to help protect them for future generations.
See the largest living thing on Earth – the Great Barrier Reef, Australia
The Great Barrier Reef is one of the most popular tourist destinations in Australia and for good reason. It's home to an incredible diversity of marine species, and there are plenty of ways to explore it, from snorkelling and diving to glass-bottom boat tours.
In recent years, there has been growing concern about the impact of tourism on the reef. Some tour operators have been accused of damaging coral reefs by anchoring their boats too close to them, and there have been concerns about the amount of waste produced by tourists.
However, there are also many eco-tourism operators who are working to minimize their impact on the reef. These operators use environmentally friendly practices, such as using renewable energy and recycling waste, and they educate their guests about climate change and the importance of conservation.
If you're planning a trip, it's important to do your research and choose an operator that is committed to sustainability. By doing so, you can help to ensure that this amazing natural wonder is preserved for future generations.
Here are some tips for travelling to the Great Barrier Reef in an eco-friendly way: 
Choose an eco-tourism operator. There are a number of guided tours available in the Great Barrier Reef region. These tours are a great way to learn about the reef and its marine life, and they can help you to minimize your impact on the environment. 

Stay at an eco-lodge: There are also a number of eco-lodges in the Tropical North Queensland region. These lodges are designed to minimize their impact on the environment, and they often offer guests the opportunity to learn about environmental conservation. 

Be respectful of the environment: When you're visiting the Great Barrier Reef, it's important to be respectful of the environment. This means following the rules of the park, not touching the coral or animals like sea turtles and disposing of your waste properly. 
By following these tips, you can help to ensure that your trip to the Great Barrier Reef is both enjoyable and environmentally friendly.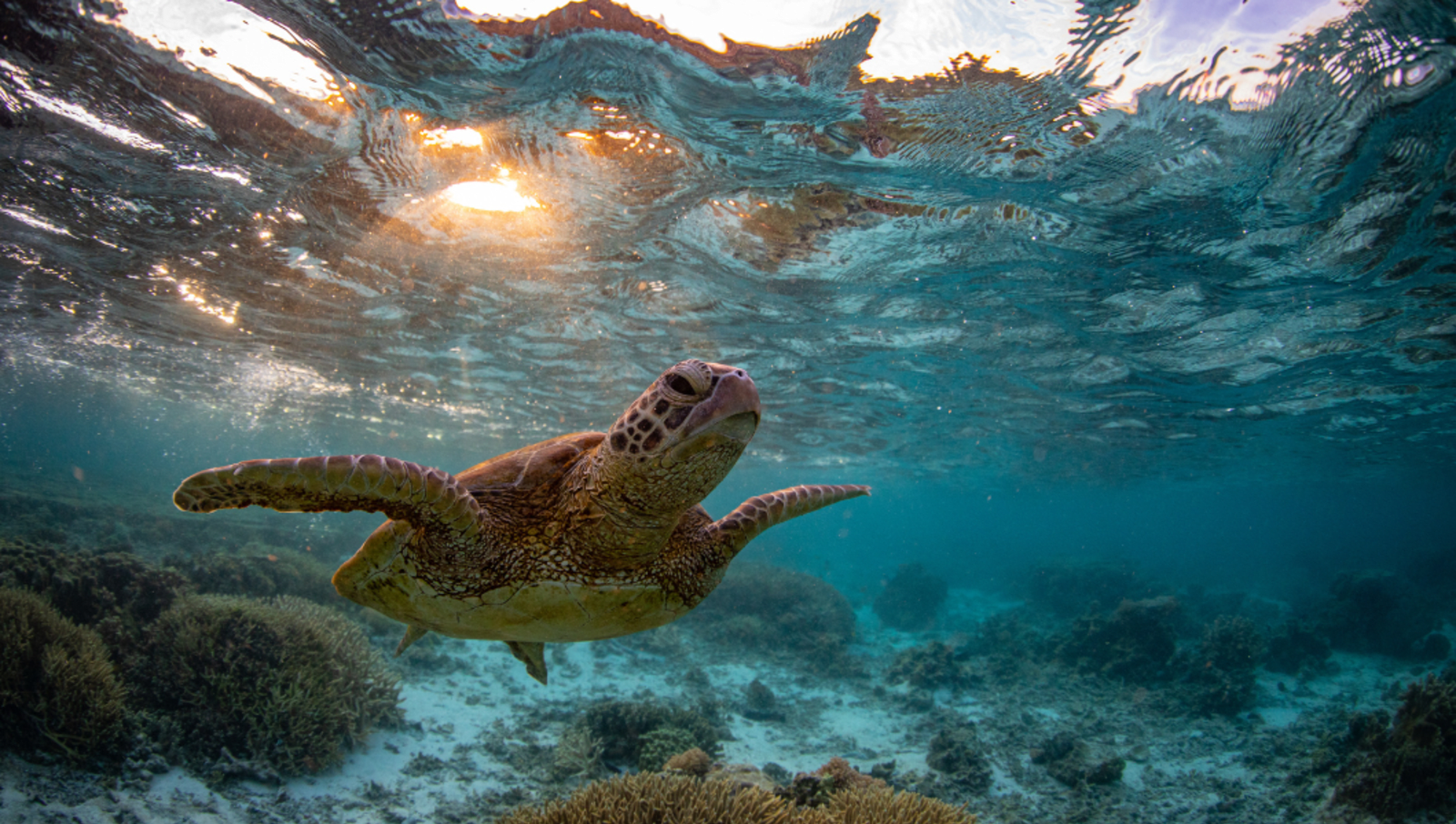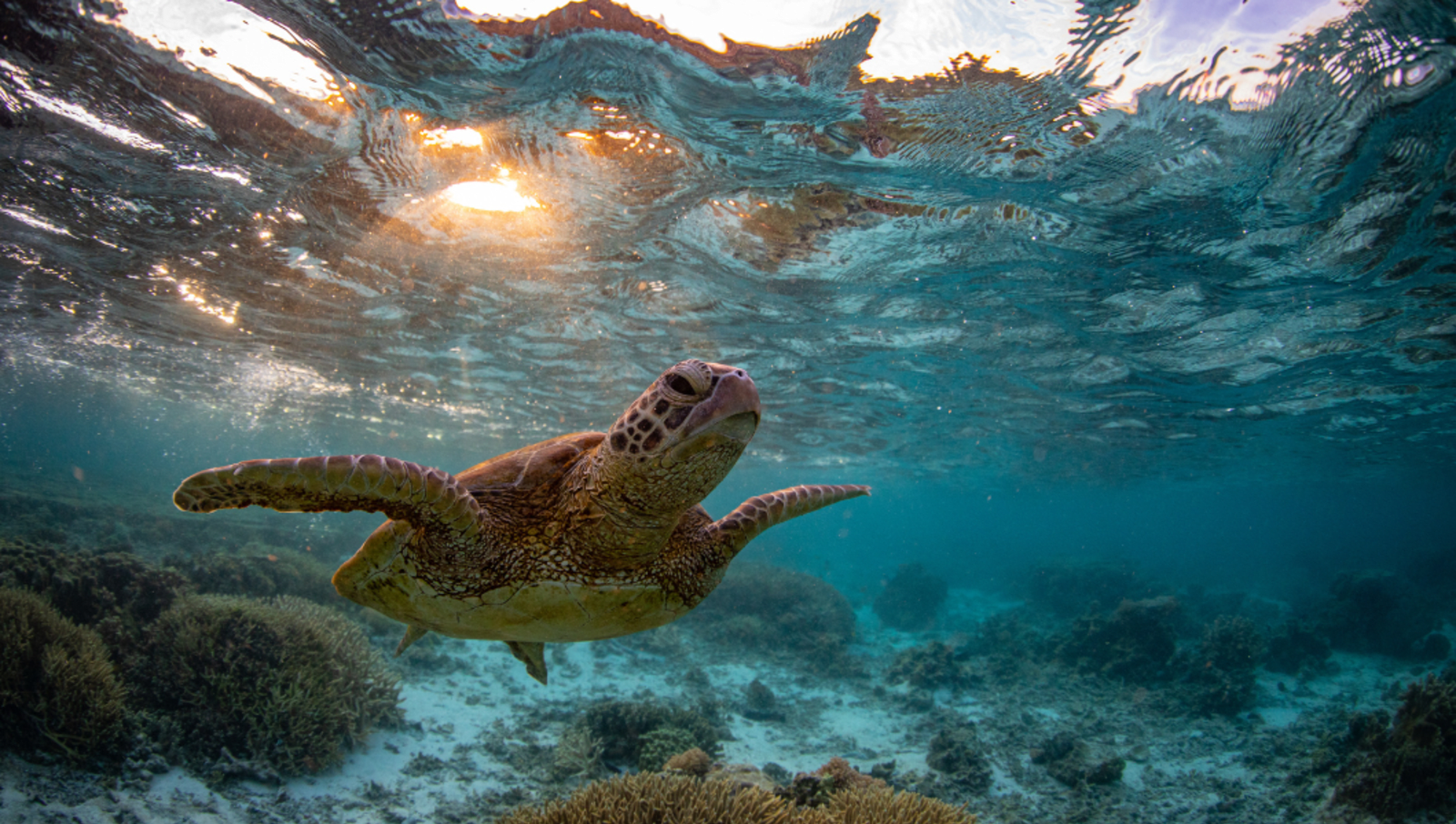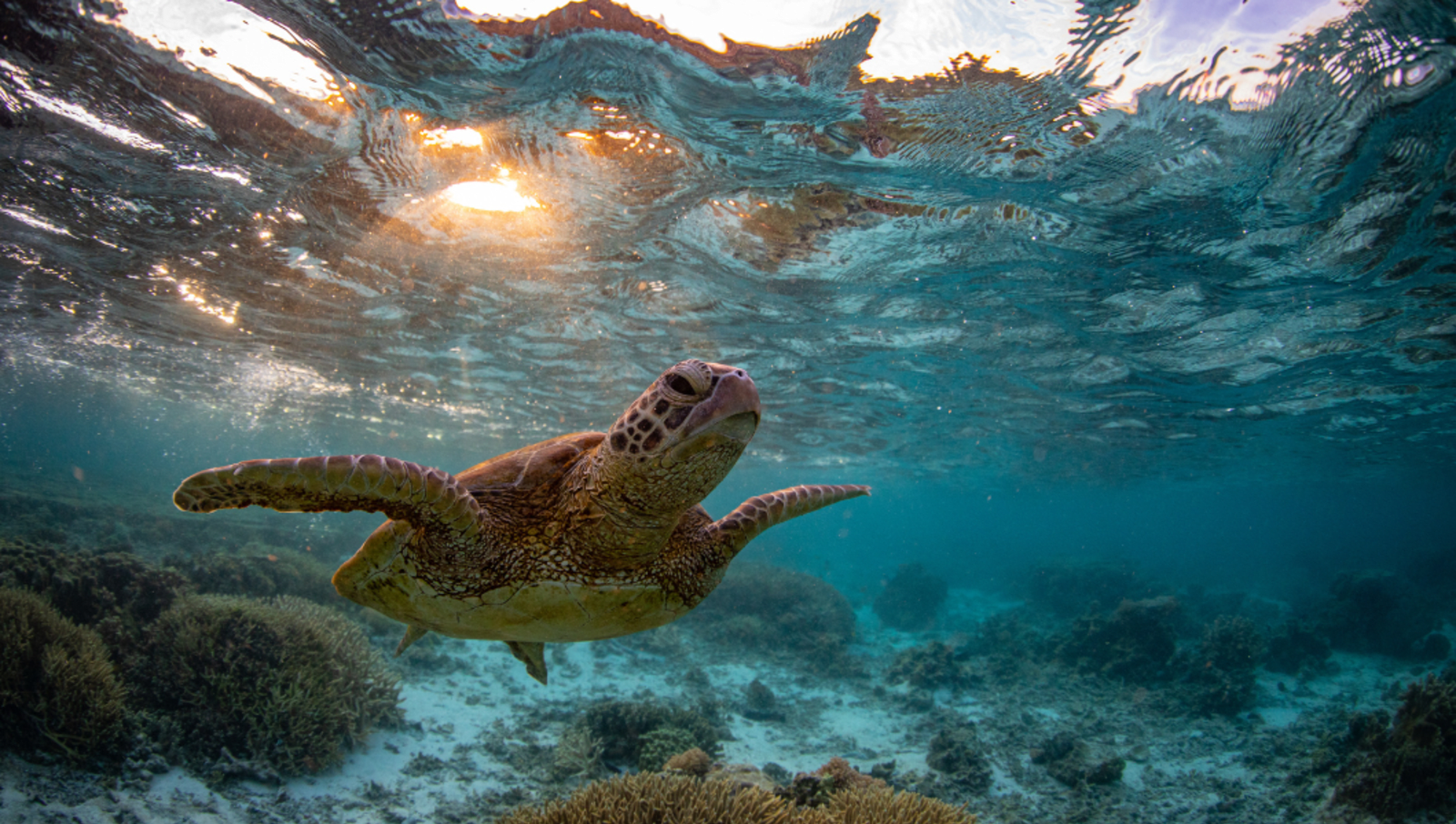 Visit the most biologically intense place on Earth - Costa Rica, Brazil
Costa Rica is a small country with a big reputation for ecotourism. There's a good reason that it continues to dominate as one of the best ecotourism destinations and that's because over a quarter of the country is dedicated to national parks, nature reserves, and the country's conservation efforts. The country has a rich variety of ecosystems, including rainforests, beaches, volcanoes, and cloud forests. This diversity of habitats makes it a great place to see wildlife, from monkeys and sloths to toucans and jaguars. 
The Corcovado National Park was built in 1975 and conserves the largest primary forest on the American Pacific Ocean coastline. Corcovado National Park is one of the most important ecological UNESCO World Heritage Sites on this list with 13 diverse ecosystem areas located throughout 164 miles of park.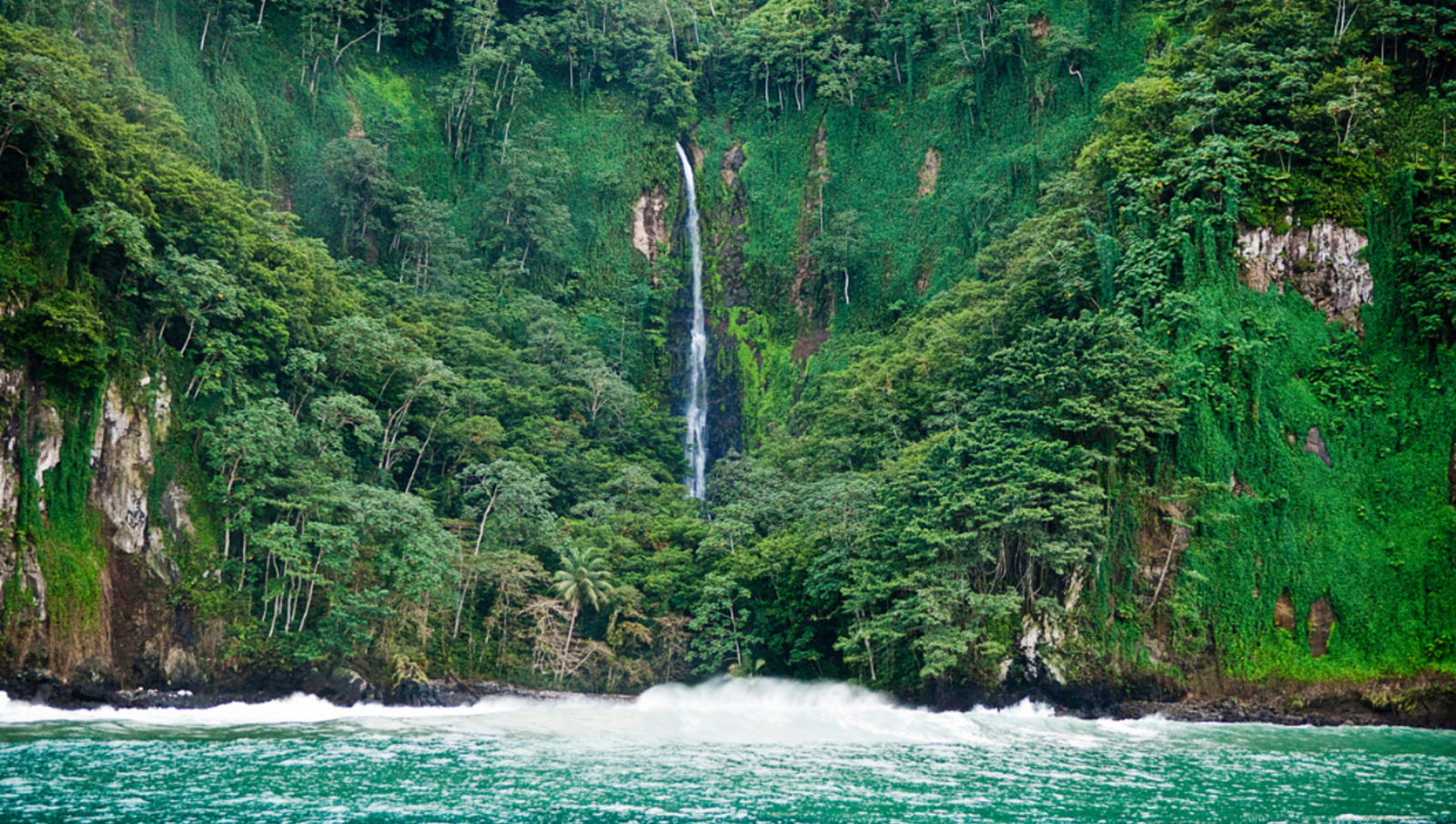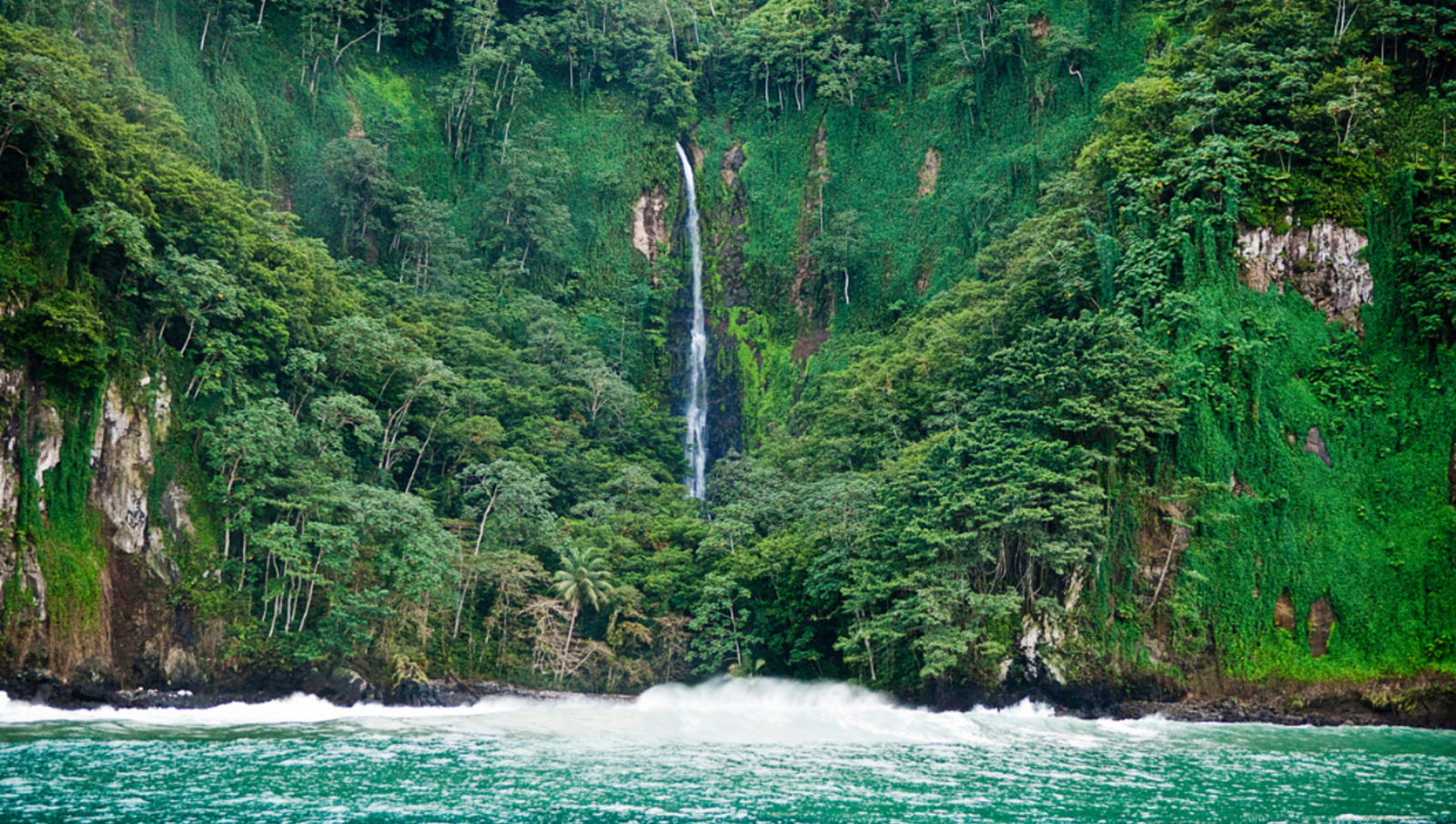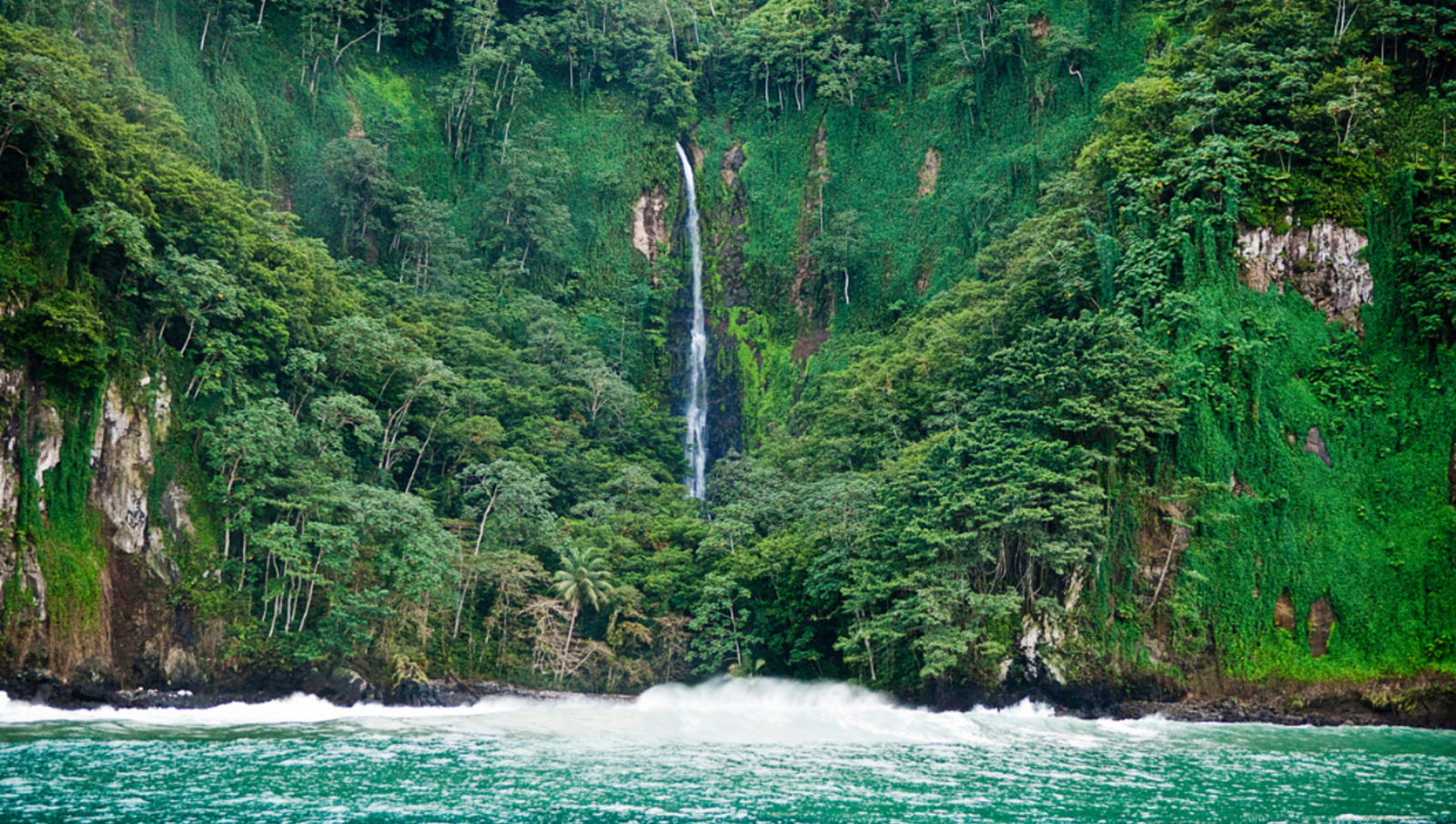 There are many eco-lodges and tour operators in Costa Rica that are committed to sustainability that you can choose from making it one of the most desired ecotourism destinations. Here are some of the most popular ecotourism activities to enjoy: 
Snorkelling and diving: Costa Rica has some of the best snorkelling and diving in the world. You can see a variety of marine life, including coral reefs, fish, and turtles. 

Rainforest tours: Costa Rica has a variety of rainforests, including the Monteverde Cloud Forest and the Corcovado National Park. You can go on guided tours to see the wildlife and learn about the rainforest ecosystem. 

Volcano tours: Costa Rica has several active volcanoes, including Arenal Volcano and Poás Volcano. You can go on guided tours to hike to the top of the volcanoes and see the craters. 

Whitewater rafting: Costa Rica has several rivers that are popular for whitewater rafting. This is a great way to see the rainforest and inject some adrenaline into your holiday. 

Beaches: Costa Rica has almost 2,000 kilometres of coastline. There are many beautiful beaches to relax on, swim, and surf. 
Raja Ampat, Indonesia: A pristine archipelago
If you love Bali but don't love the crowds then Raja Ampat is the place for you. Made up by a group of islands located in the westernmost part of Indonesia. It is known for its stunning natural beauty, including its clear waters, lush rainforests, and diverse marine life. The area is home to over 1,500 species of fish and 600 species of coral, making it a popular destination for divers and snorkelers and a major ecotourism destination. 
There are a number of eco-lodges and resorts in the area that offer sustainable tourism options and support local communities. If you are looking for a unique and unforgettable travel experience, Raja Ampat is a great off-the-beaten-track option. The area is one of the world's most beautiful and biodiverse ecotourism destinations committed to responsible tourism.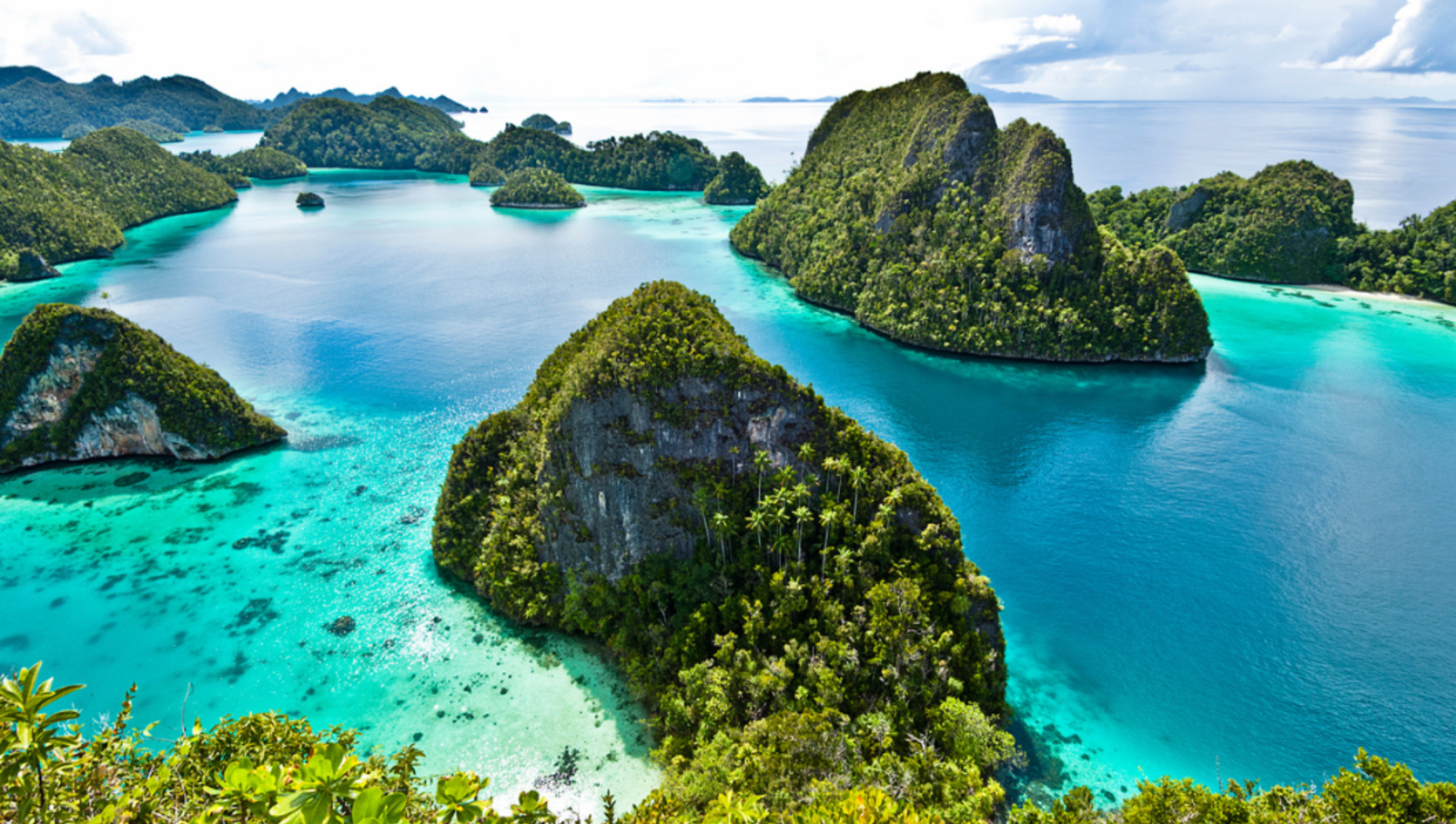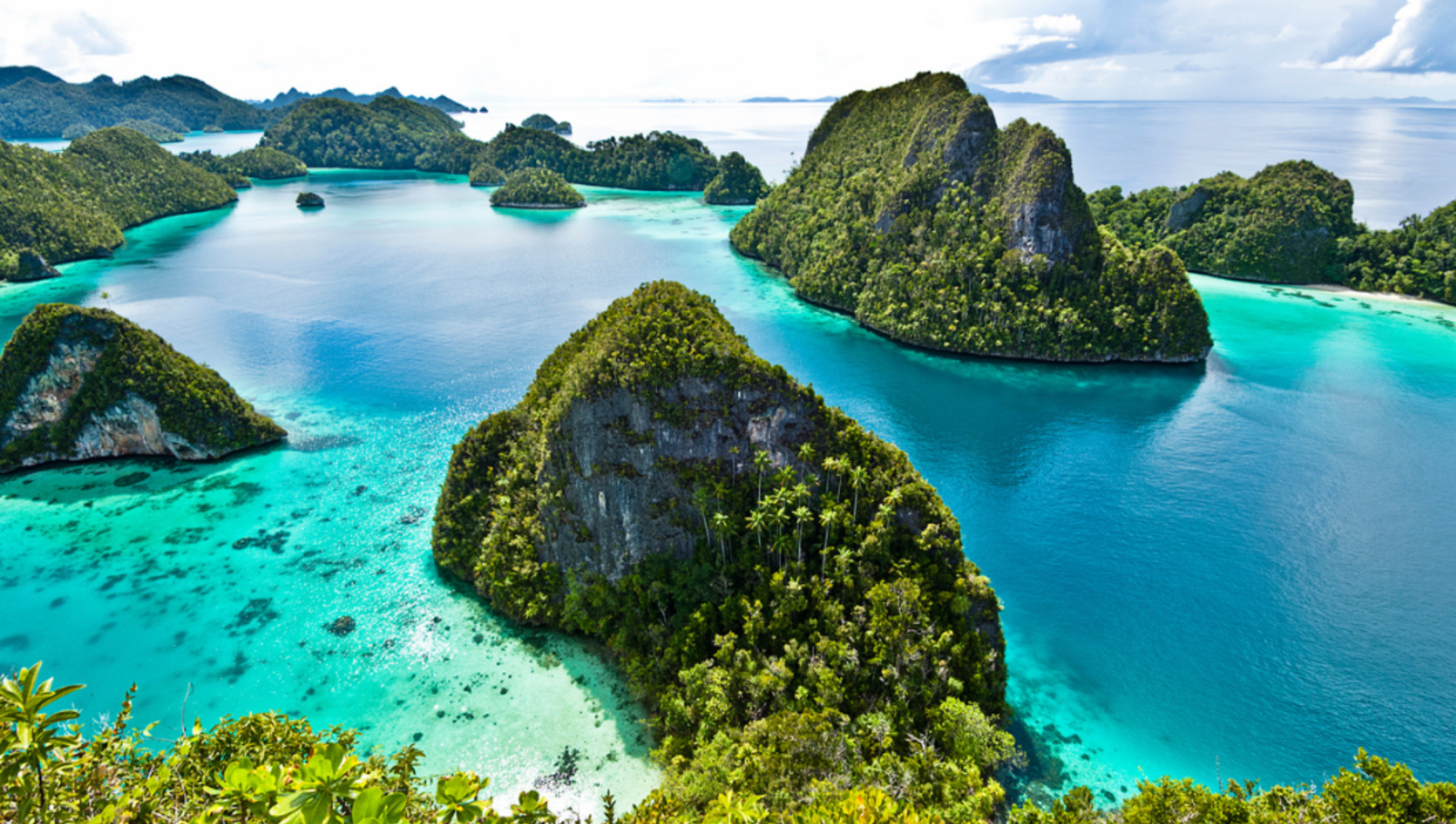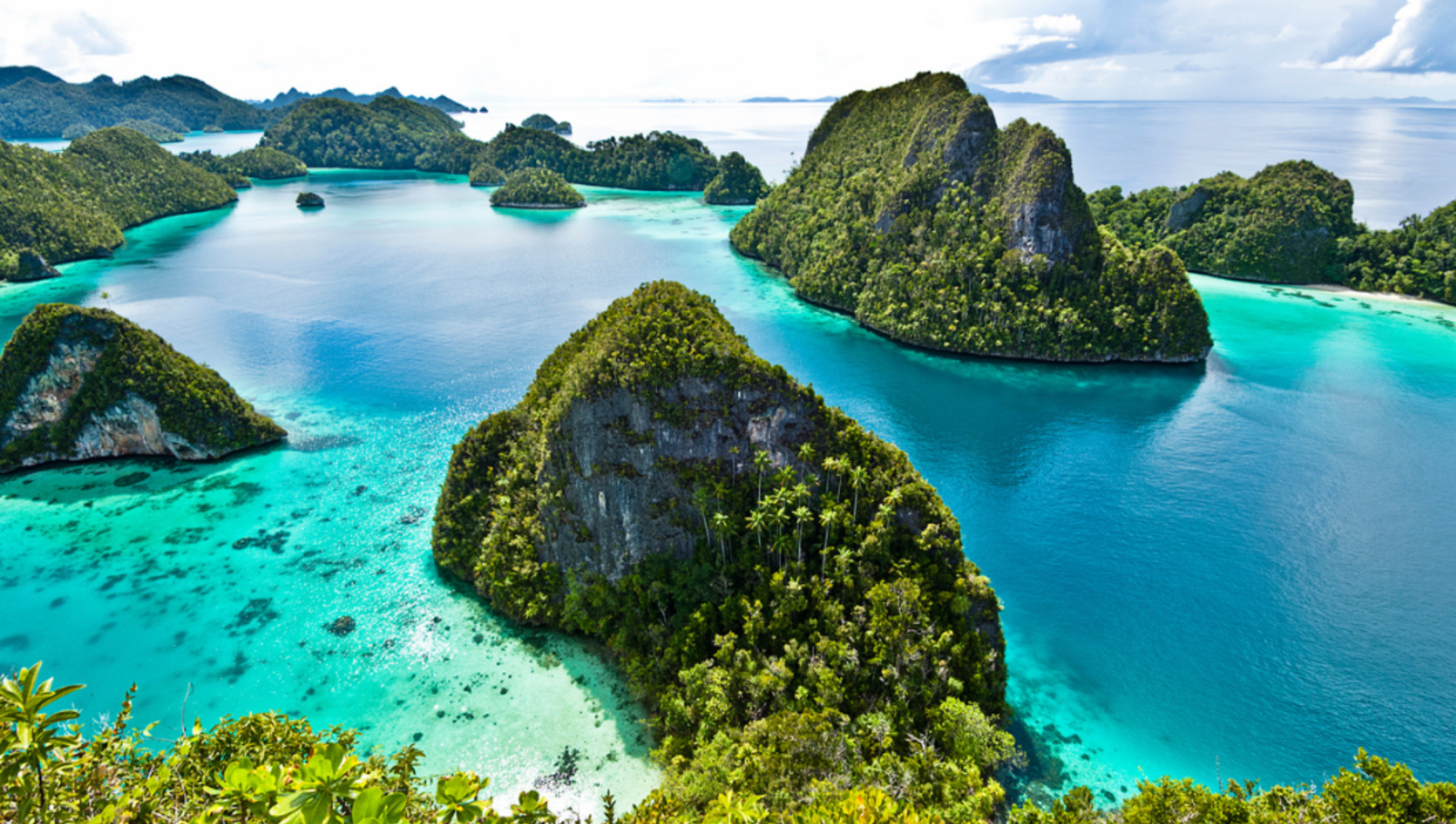 Here are some of the things you can do while on holiday in Raja Ampat: 
Go diving or snorkelling: Raja Ampat is a world-renowned diving destination. There are numerous dive sites to explore, including some of the most biodiverse reefs in the world. 

Take a boat trip: There are a number of boat tours available that will take you to some of the most beautiful spots in Raja Ampat. You can go snorkelling, diving, or simply relax on the boat and enjoy the scenery. 

Visit a local village: There are a number of local villages in Raja Ampat. Visiting a village is a great way to learn about local culture and meet the people who live in the area. 

Go hiking: There are a number of hiking trails in Raja Ampat. Hiking is a great way to explore the rainforest and see wildlife. 
Daintree Rainforest, Australia: See the oldest rainforest on Earth
David Attenborough describes the Daintree National Park as one of his favourite destinations on Earth. It is no surprise that renowned naturalists and travellers rate it among the best ecotourism destinations. The secluded Daintree is located in Australia's Tropical North Queensland starring alongside the Great Barrier Reef as another one of the region's UNESCO World Heritage sites. 
The national park and rainforest which is roughly 130-180 million years old, edges itself just a little older than the Amazon Rainforest in Brazil and is home to an incredible diversity of plant and animal life. This includes over 1,200 species of plants, 130 species of reptiles, 43 species of frogs, and 30 species of mammals. It is also home to several endangered species, including the Northern Cassowary and Bennett's Tree Kangaroo. 
While many people think the Daintree National Park warrants only a day trip from nearby Port Douglas, stay a few days and the secrets of the rainforest really open up to you. A stop at the Daintree Discover Centre at Cow Bay on the way to Cape Tribulation is a must-do alongside connecting with the custodians of the region. The Kuku Yalanji people have called this area home for over 50,000 years. Embark on a tour with a local Indigenous guide to learn more about their connection to the land. Try your hand at traditional hunting practices, and, if you're lucky, catch a mud crab or two. For a soulful experience, relax with an Aboriginal-inspired spa treatment at the Daintree Ecolodge. 
If you are looking for a dream destination that offers an unforgettable travel experience, the Daintree Rainforest is a great option. The area is a beautiful ecotourism destination that is committed to sustainable tourism. 
South Island, New Zealand: A wildlife reserves and adventure mecca
New Zealand is our final pick of the best ecotourism examples and destinations to consider for your next holiday. 20% of the country's land is designated as a national park, forest or wildlife reserve to protect the abundance of glaciers, fjords, lush rainforest and snow-capped mountains. The North Island and South combined have a population of less than 5 million and a sheep-to-person ratio of about 7-to-1. Visitors can spot kiwis, kayak in Abel Tasman National Park, whale watch in Kaikoura, mountain bike along the challenging Old Ghost Road Trail or experience thermal hot springs after hiking Franz Josef Glacier.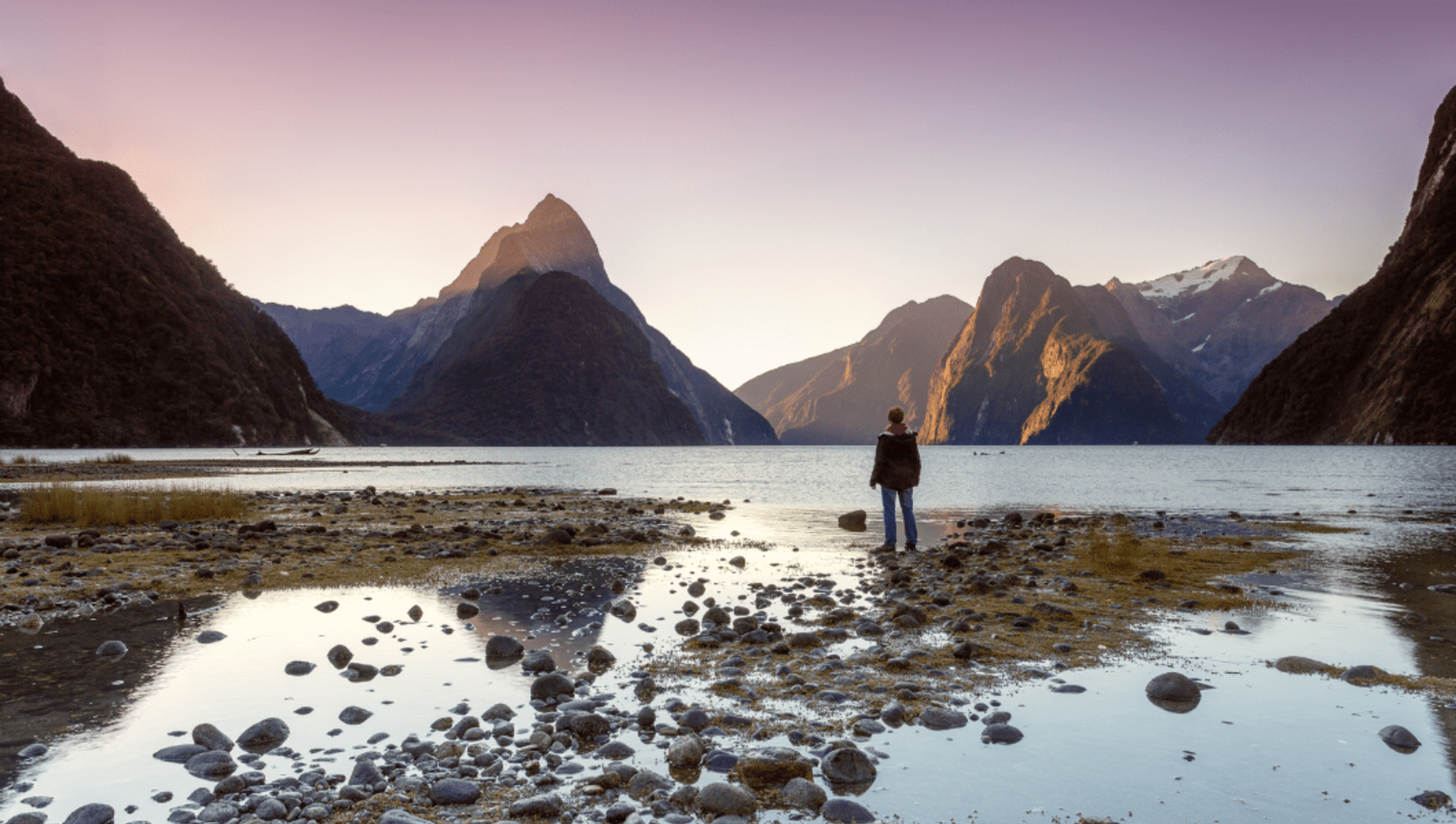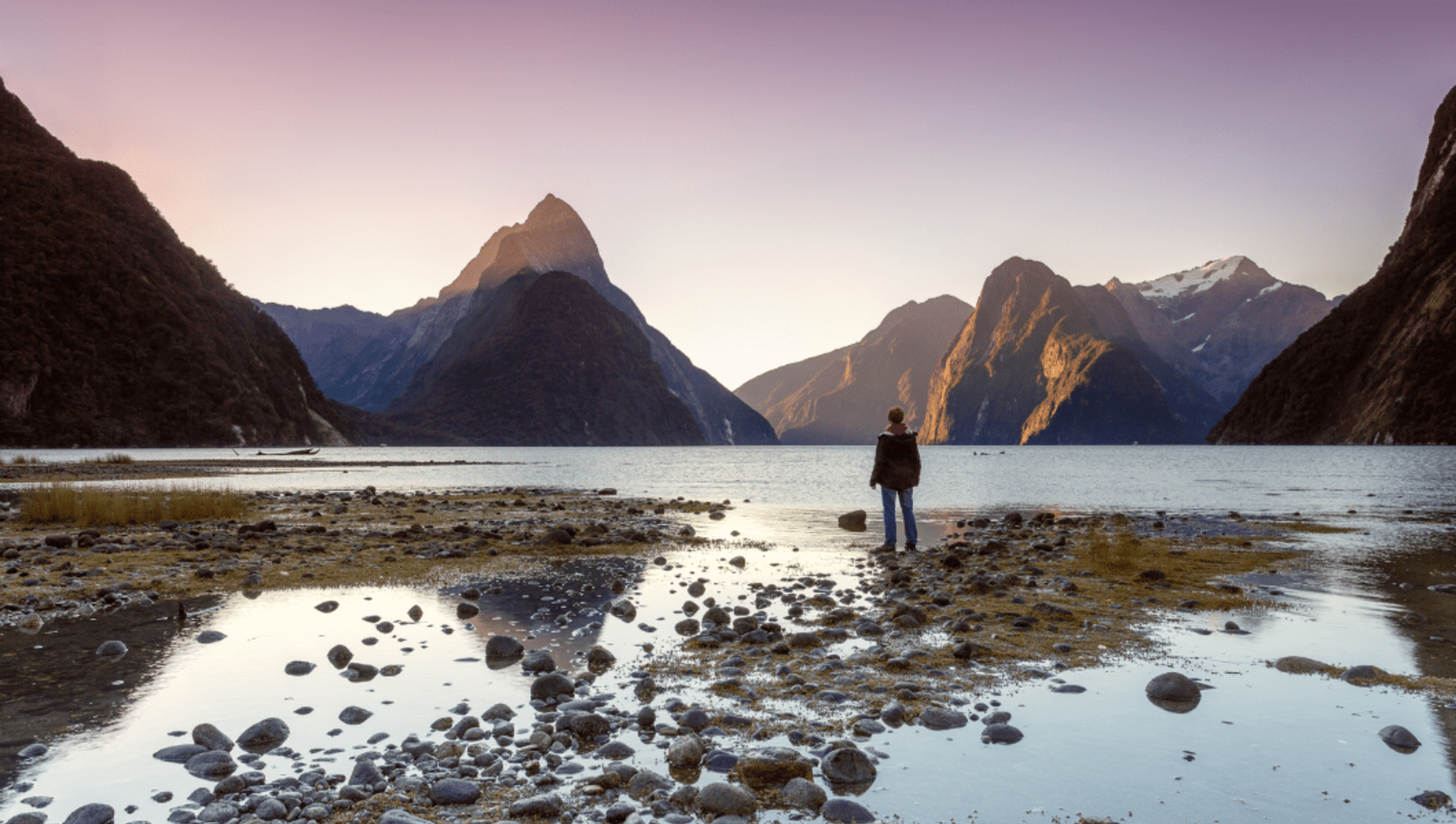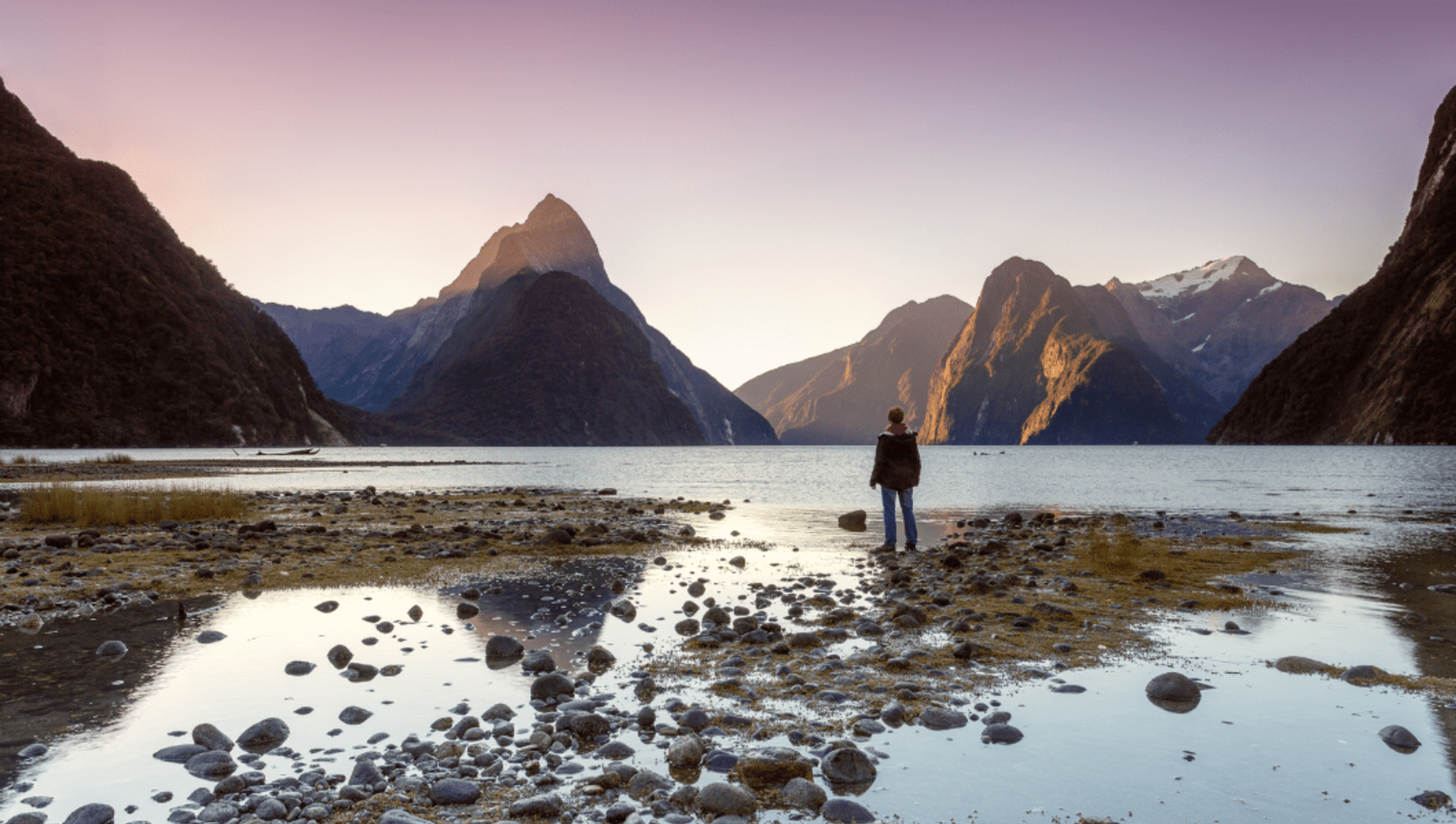 With so many publicly accessible national parks entrusted to visitors, it's important to travel responsibly, leaving the kauri forests, volcanic plateaus and hidden beaches just as you found them. It is important to travel responsibly and leave the natural environment as you found it. New Zealand is also a popular eco-adventures destination with a plethora of biking, skiing, kayaking, camping, and boat tour holidays and itineraries to choose from. 
How can I incorporate sustainable travel practices into my next holiday?
In addition to choosing eco-friendly initiatives and eco-friendly destinations, there are a number of other sustainable practices that travellers can do to reduce their impact on the environment. These include: 
Choosing to fly less often and shorter distances. 

Steering clear of big hotels and staying in eco-friendly accommodations that place a high premium on natural resources and preservation efforts. 

Eating local food and supporting sustainable businesses like those that practise organic farming. 
Choose activities that give back to the local communities if possible rather than the big touristy attractions. 

Recycling and limiting usage of plastic bags by bringing reusable bags for shopping. 

When choosing how to travel, either choose an electric vehicle or go off the map on hiking, biking and horse-riding expeditions. Away from land meanwhile, rafting, snorkelling and diving are all good ways to roam through spectacular landscapes without exploitation. 
By making these choices, travellers can help to protect the environment and ensure that future generations and nature lovers can enjoy these protected lands. 
---
Flight Centre acknowledges the Traditional Custodians of Country throughout Australia.