Choosing Your Adventure: How to Pick the Perfect Adventure Tour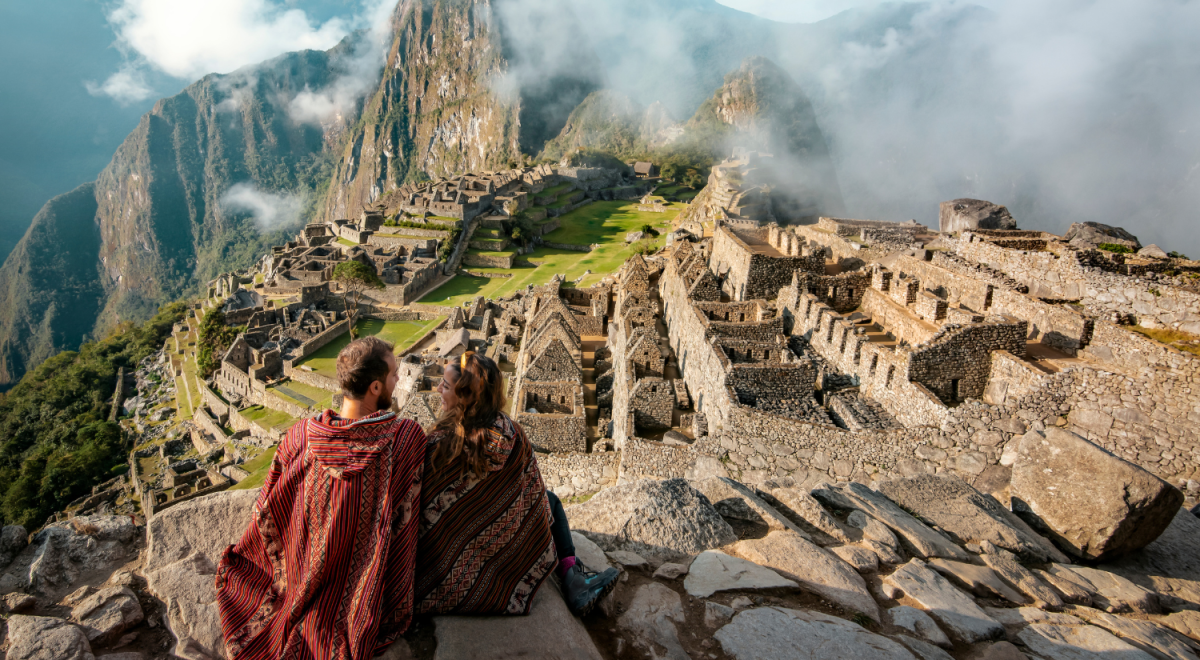 Whether you crave heart-pounding thrills, serene natural beauty, or immersive cultural experiences, this guide will help you navigate the world of adventure travel. From defining adventure holidays to exploring various types of adventure tours and picking the right tour company, we've got you covered.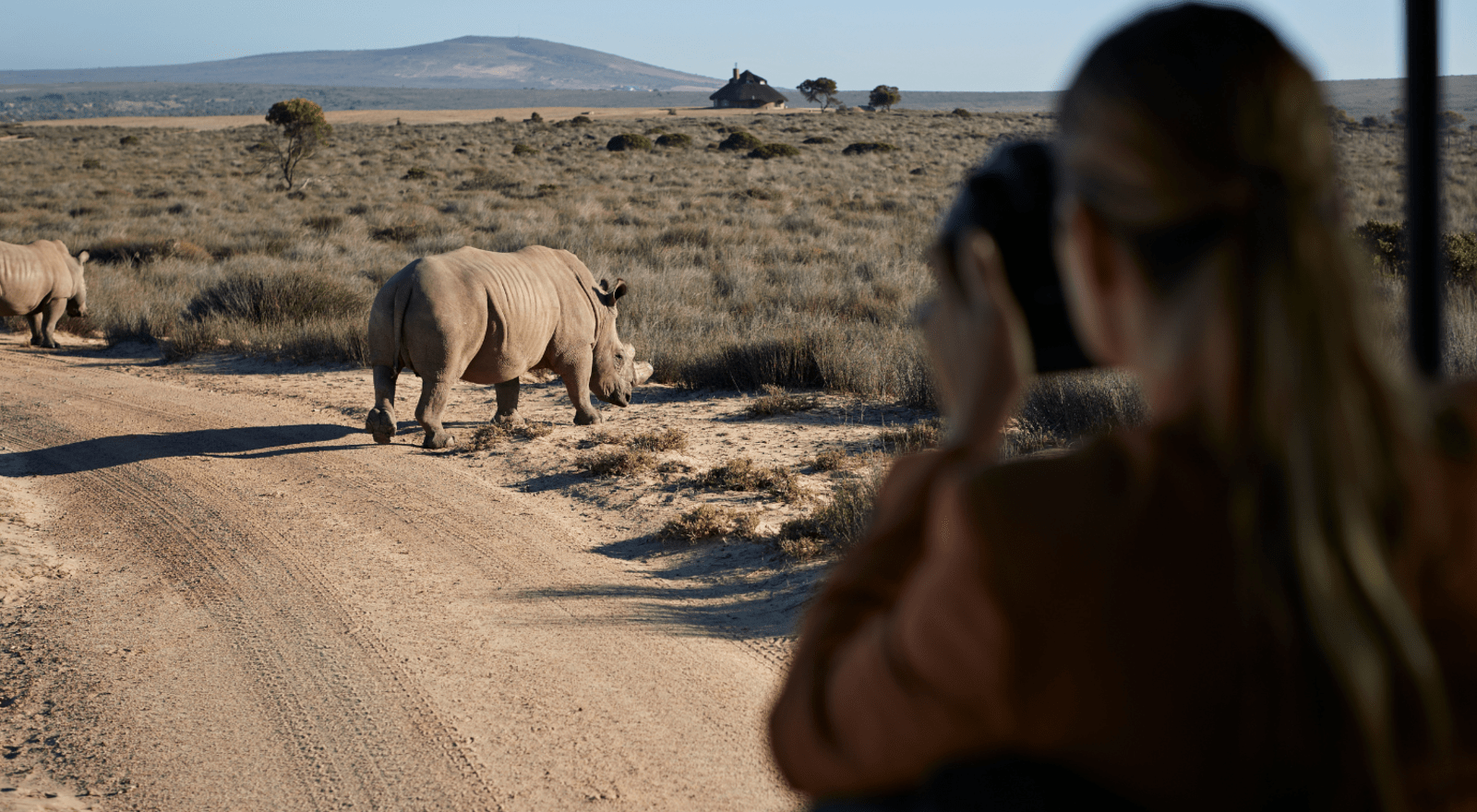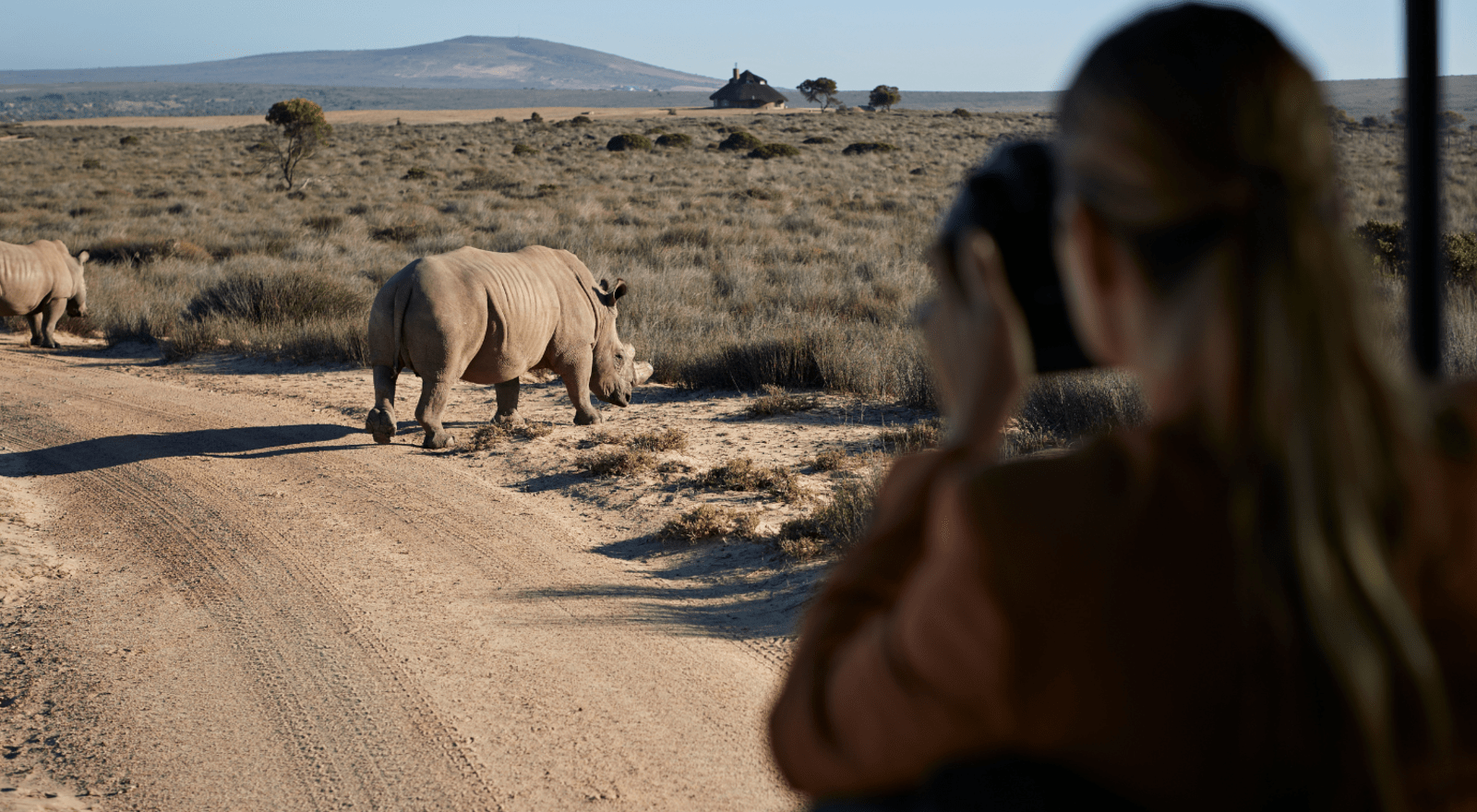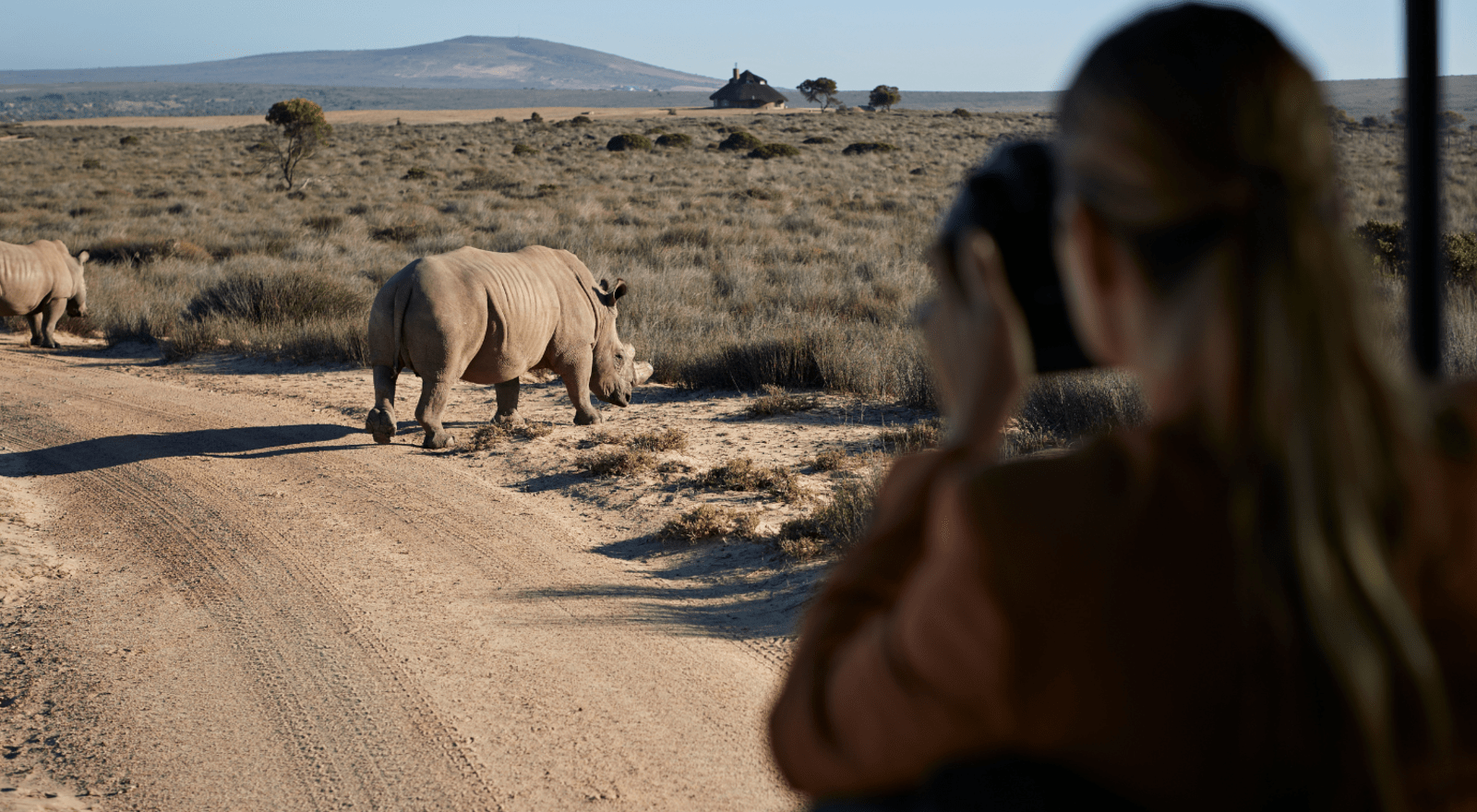 What is an adventure holiday? How is it different from other types of holidays?
An adventure holiday, in its essence, is a thrilling escape from the ordinary, a voyage that beckons the intrepid traveller to explore the world's most remote and exhilarating corners. It's a departure from the familiar, an immersive experience that challenges the boundaries of comfort and tests one's mettle. Unlike other types of holidays, adventure or active tours are defined by their appetite for the extraordinary, driven by the desire to connect with nature, like minded travellers and culture in unconventional ways.
What sets an adventure holiday apart is its balance of discovery and adrenaline, a drawcard for thrill seekers. Instead of a travel style that involves lounging by the pool or strolling through museums, adventure seekers strap on backpacks, don hiking boots, and embark on heart-pounding physical activities like high altitude trekking, whitewater rafting through untamed rapids, or exploring pristine jungles teeming with wildlife. The new destination chosen is often off the beaten track, far from the tourist traps, offering a high quality experience and authentic taste of the world's hidden gems.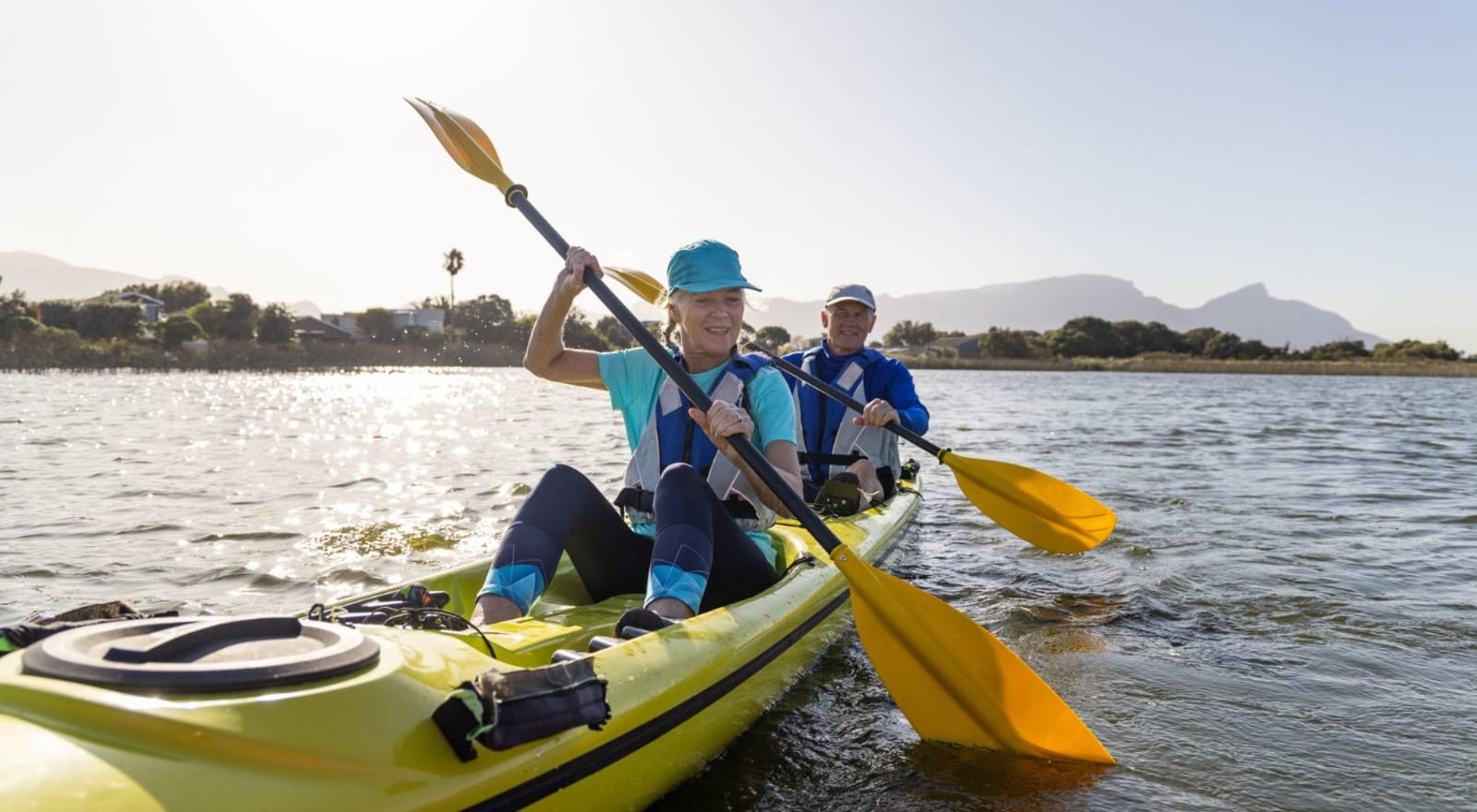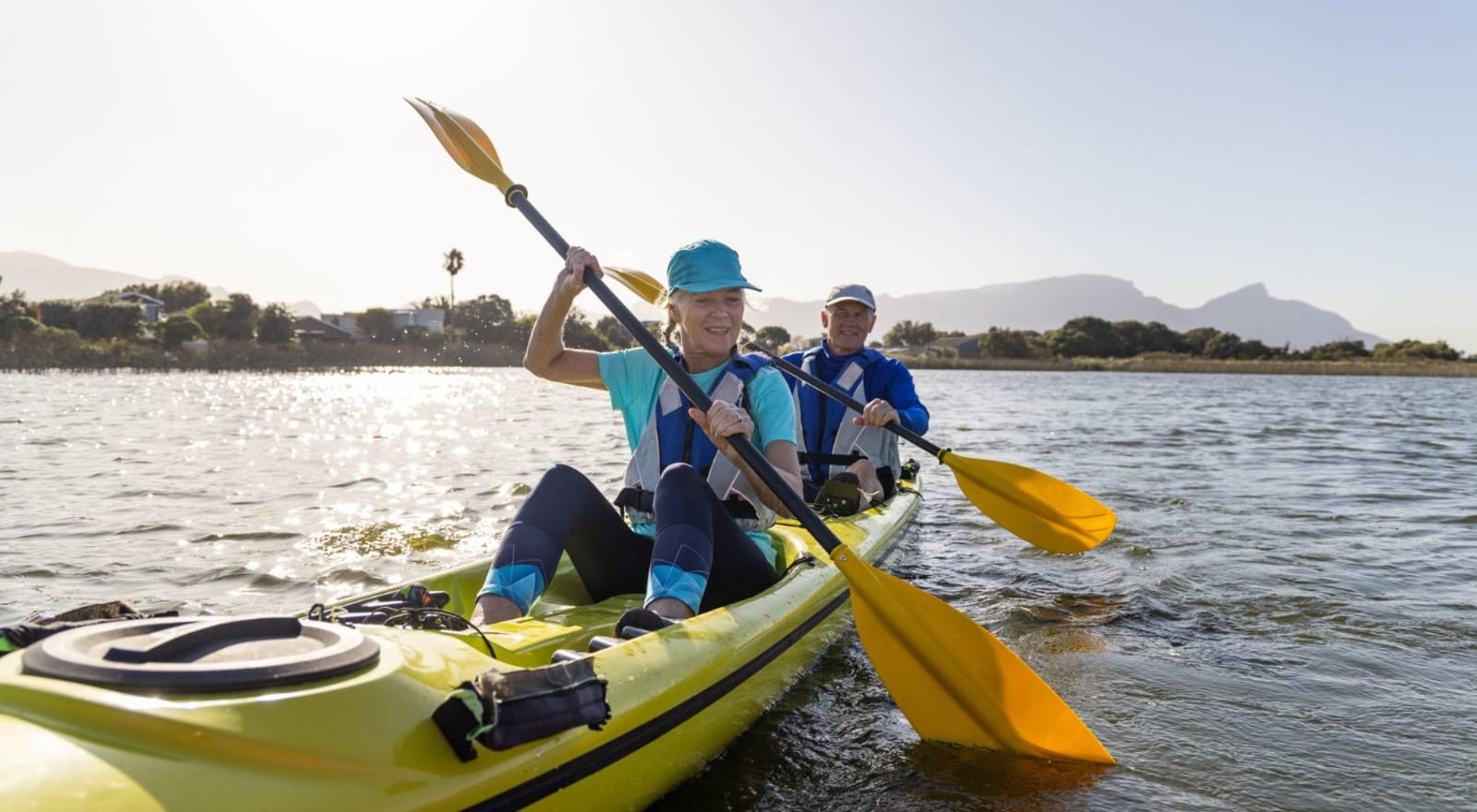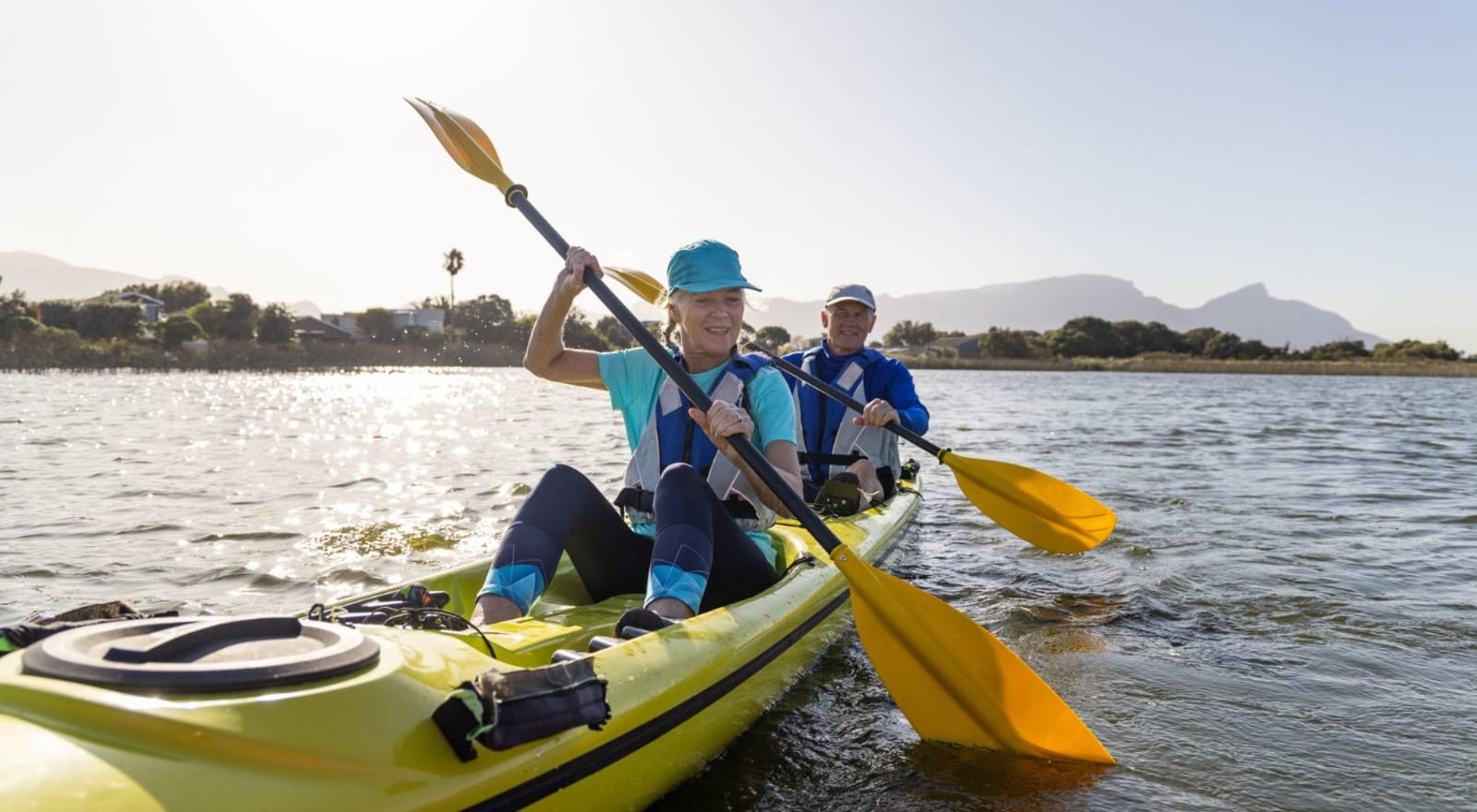 These journeys are guided by the spirit of exploration, fueled by adrenaline, and enriched by encounters with local communities and their traditions. An adventure holiday is about embracing uncertainty, welcoming the unexpected, and relishing the thrill of the unknown. It's about forging lasting memories, pushing one's boundaries, and returning home with not just souvenirs, but with a profound sense of achievement and a heart full of stories.
So, if you're the kind of traveller who craves the rush of adrenaline, yearns to summit towering peaks, plunge into uncharted waters, and immerse yourself in the extraordinary, then an adventure holiday is your ticket to the ultimate escapade – a journey that promises to ignite your spirit and leave you with a sense of wanderlust that will endure for a lifetime.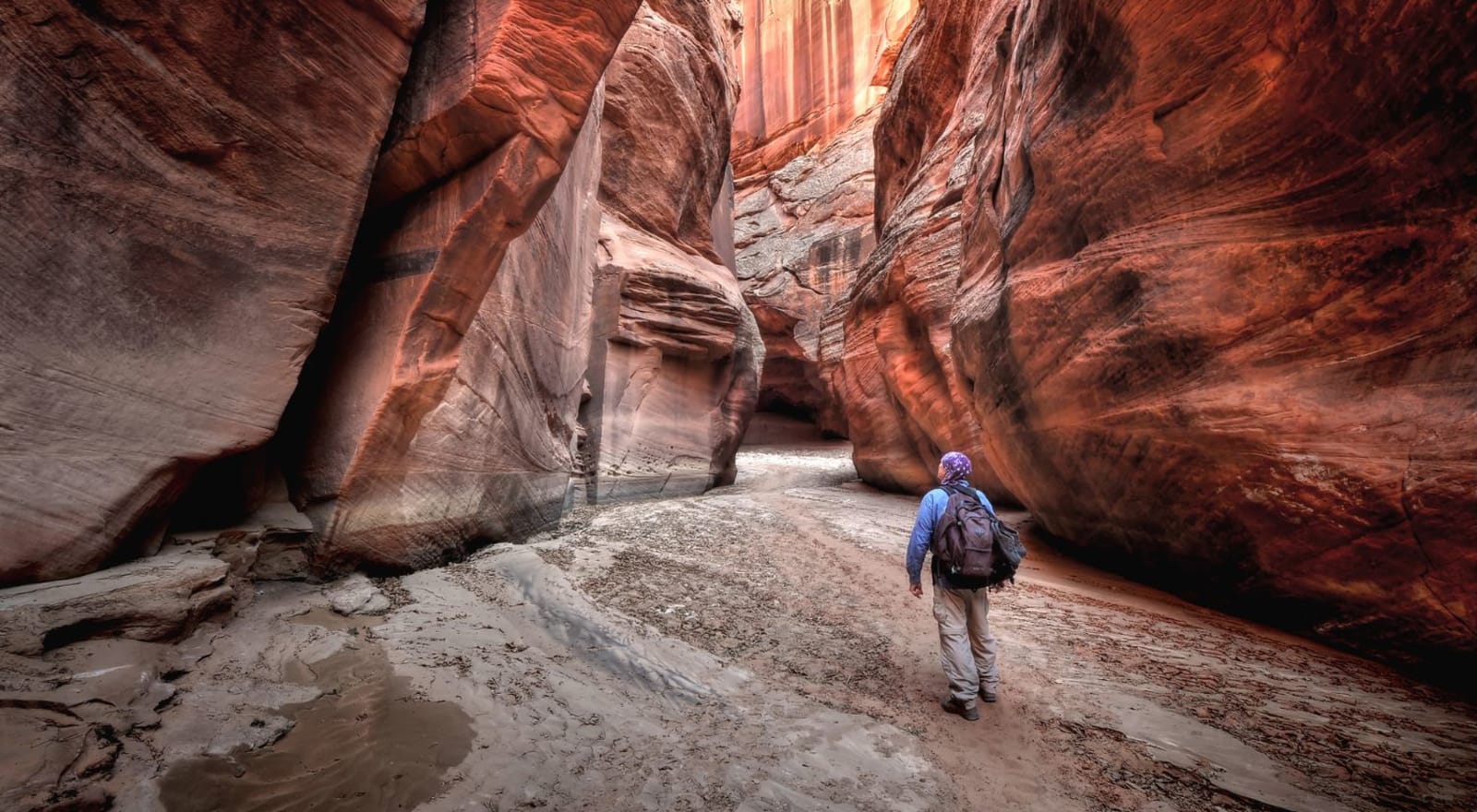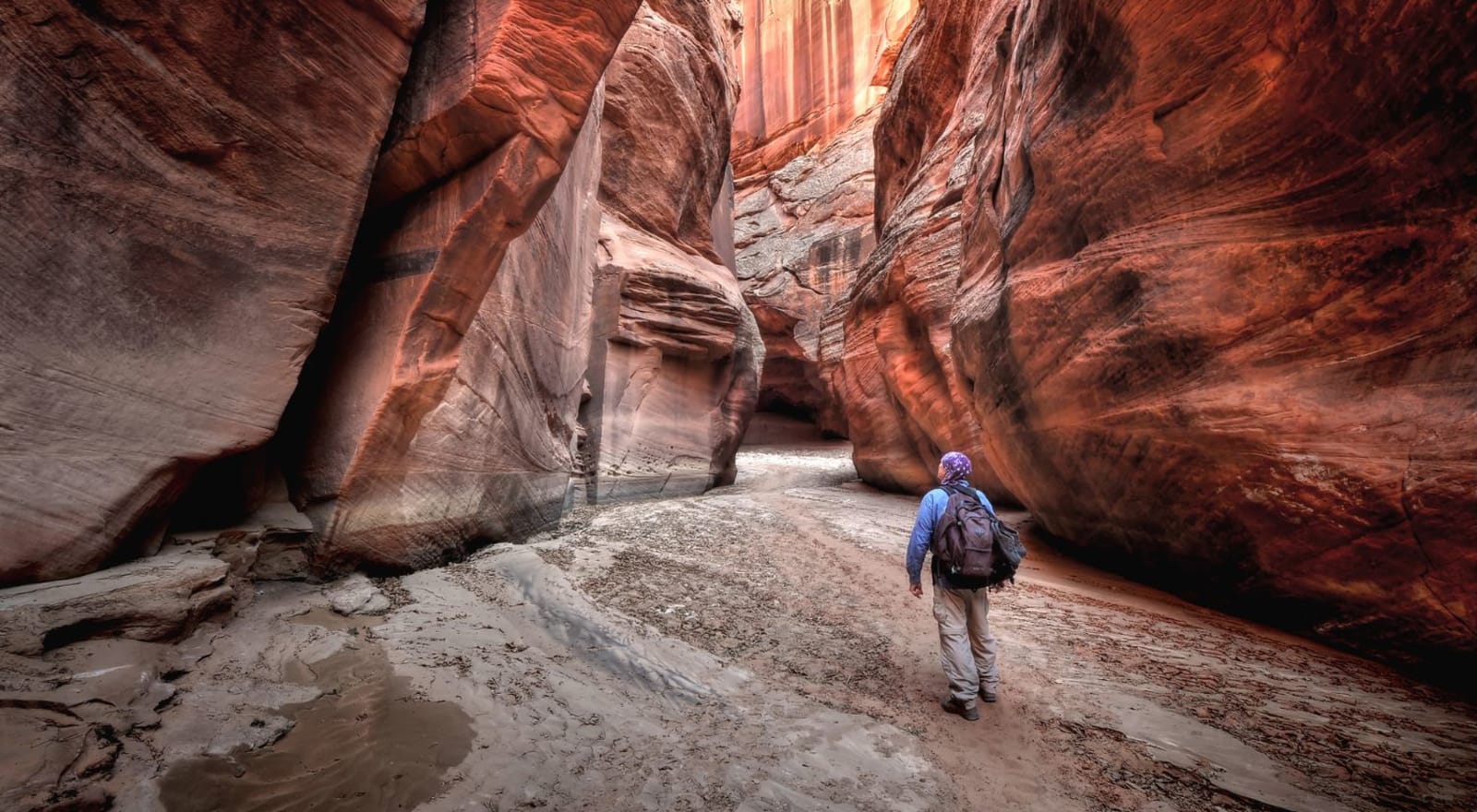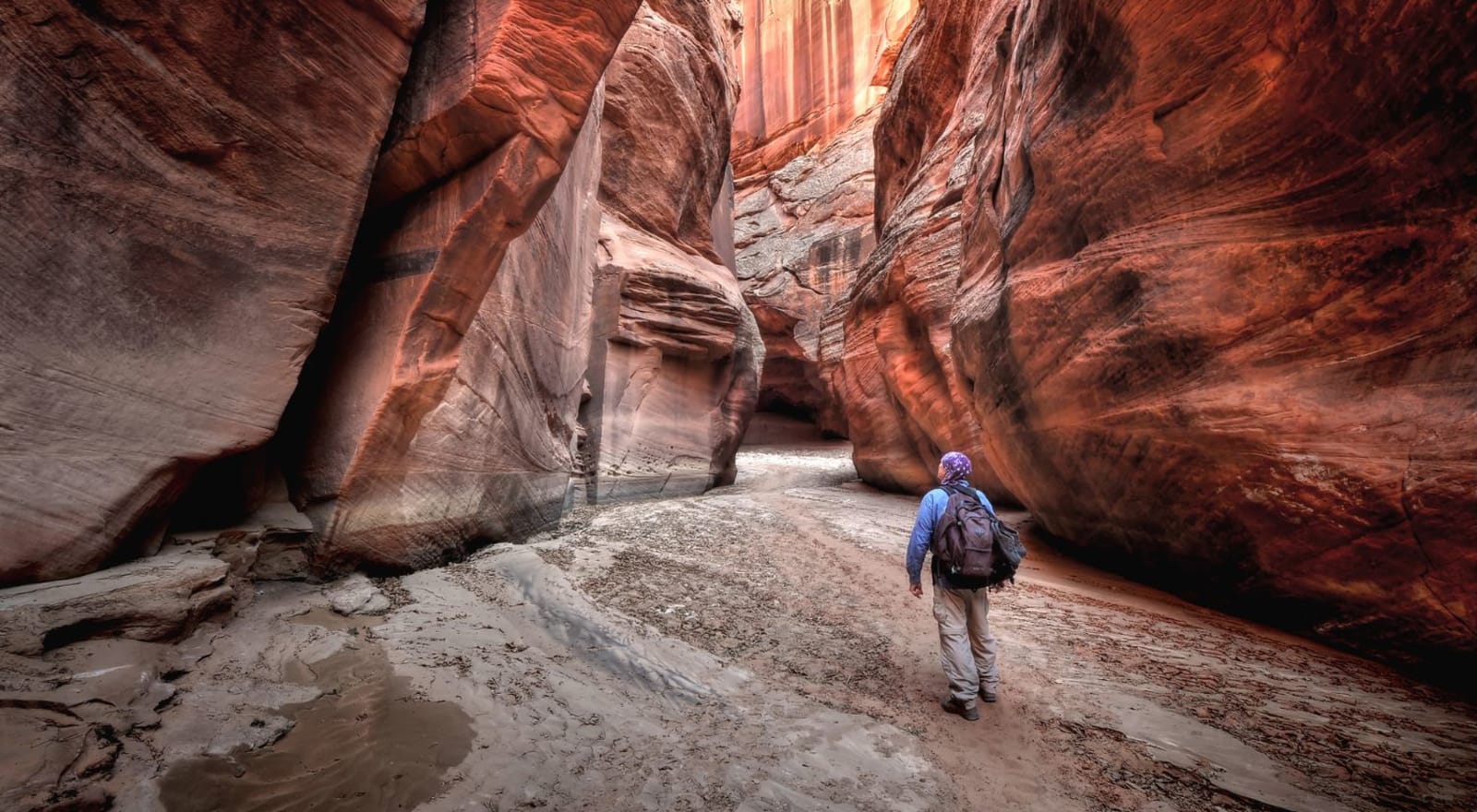 What are the different types of adventure tours you can take?
When it comes to adventure tours, the world is your oyster, and the options are as diverse as the landscapes you can explore. How to pick an adventure tour or adventure activity can be almost as challenging as the trip itself. Whether you're a thrill-seeker, nature enthusiast, or culture connoisseur, there's an adventure tour tailored to your unique spirit. Here are some of the tantalising types of adventure trips you can choose from:
1. Wilderness Expeditions: For those who yearn for uncharted territories and raw beauty, wilderness expeditions offer a rugged escape. Imagine kayaking through pristine fjords, hiking to remote mountain peaks, or embarking on a multi-day backcountry trek. These adventures take you deep into untamed landscapes, where you'll forge a profound connection with nature.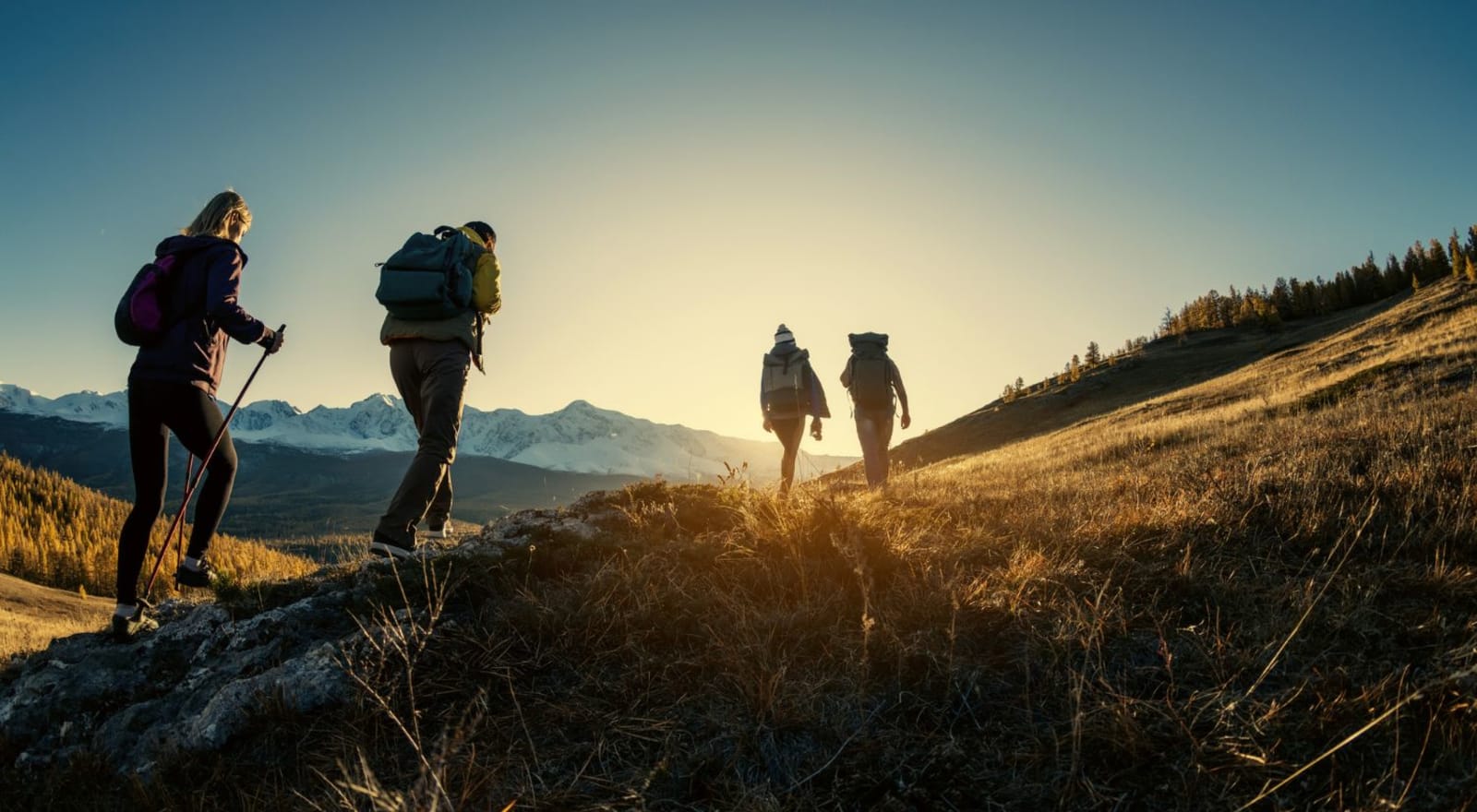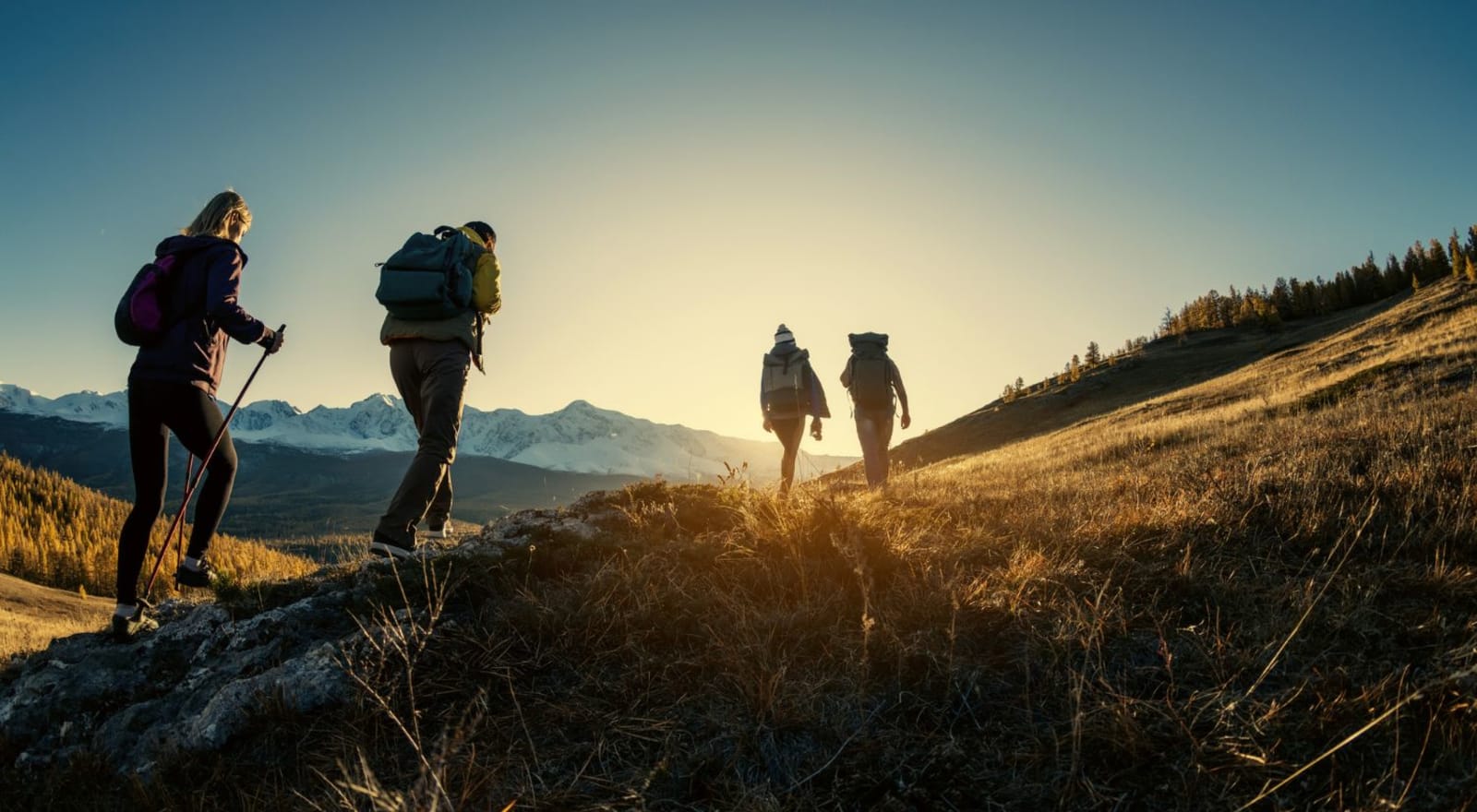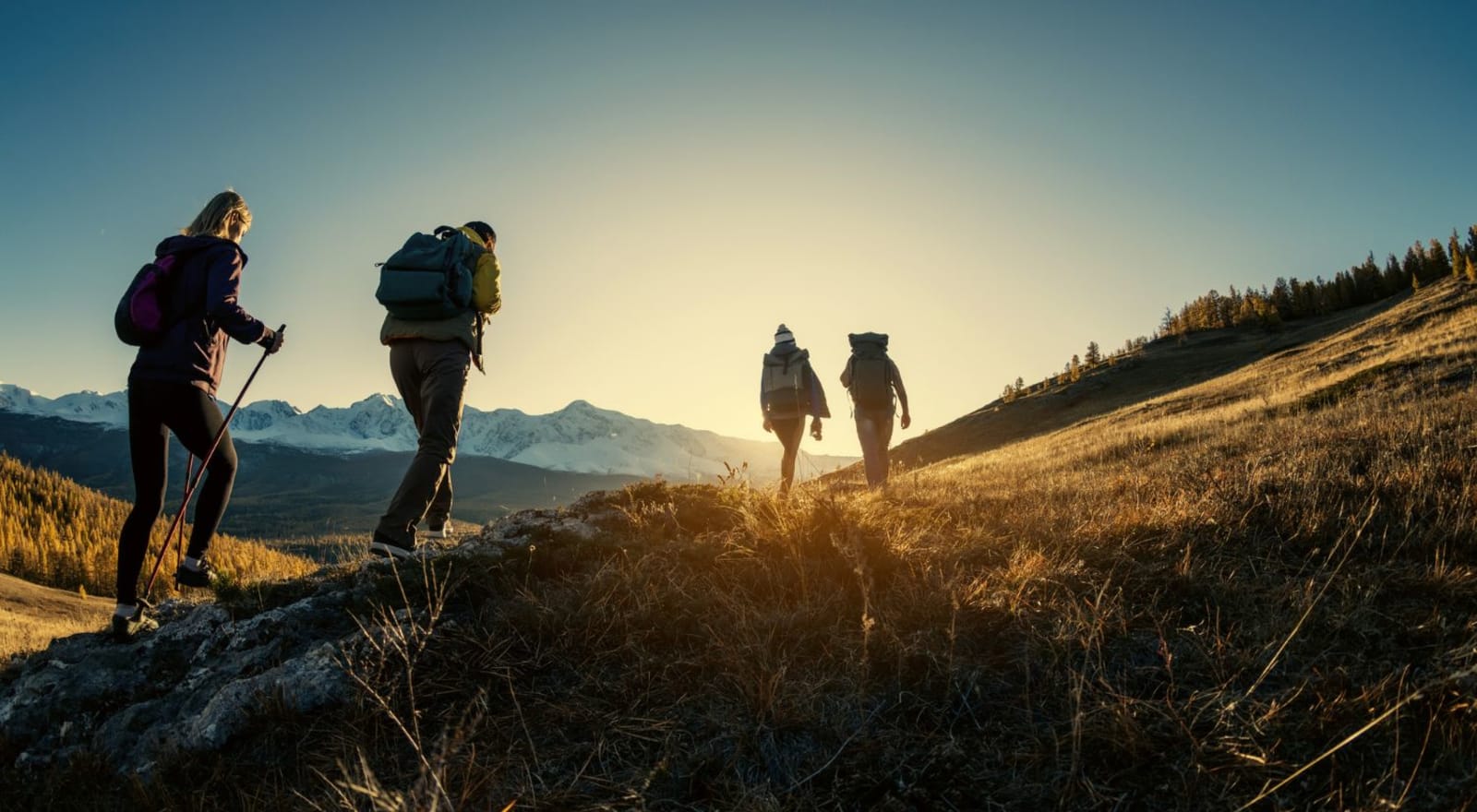 2. Wildlife Safaris: If you have a passion for wildlife and conservation, wildlife safaris are your ticket to encounter Earth's most majestic creatures in their natural habitats. From African safaris that bring you face to face with the Big Five to Amazon rainforest excursions teeming with exotic fauna, these tours provide a front-row seat to the wonders of the animal kingdom.
3. Cultural Immersions: Traveling isn't just about physical landscapes; it's also about immersing yourself in diverse cultures. Cultural adventure tours allow you to delve into the traditions, cuisine, and history of the places you visit. Explore ancient temples in Asia, partake in traditional ceremonies in South America, or savor the flavors of a bustling Moroccan medina.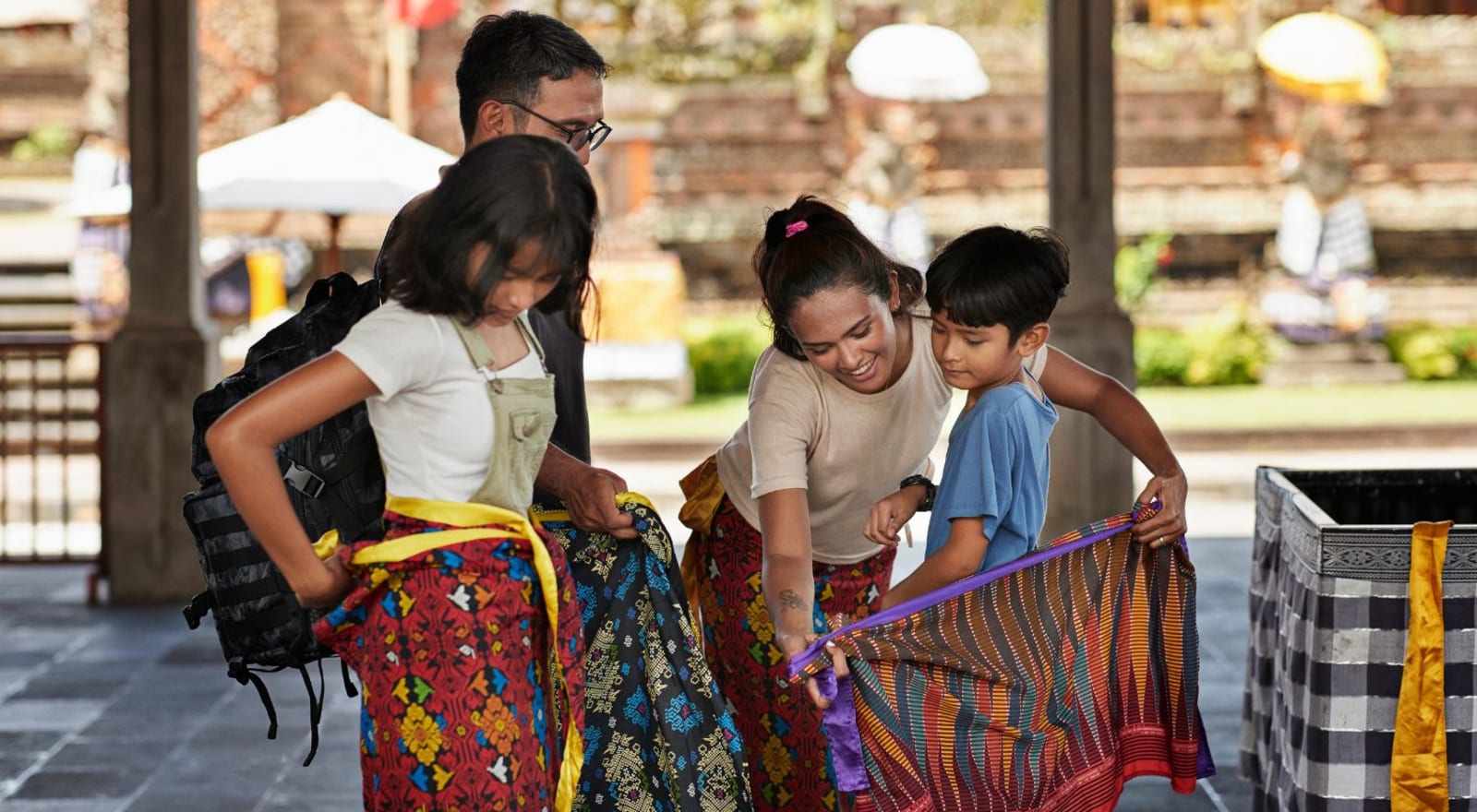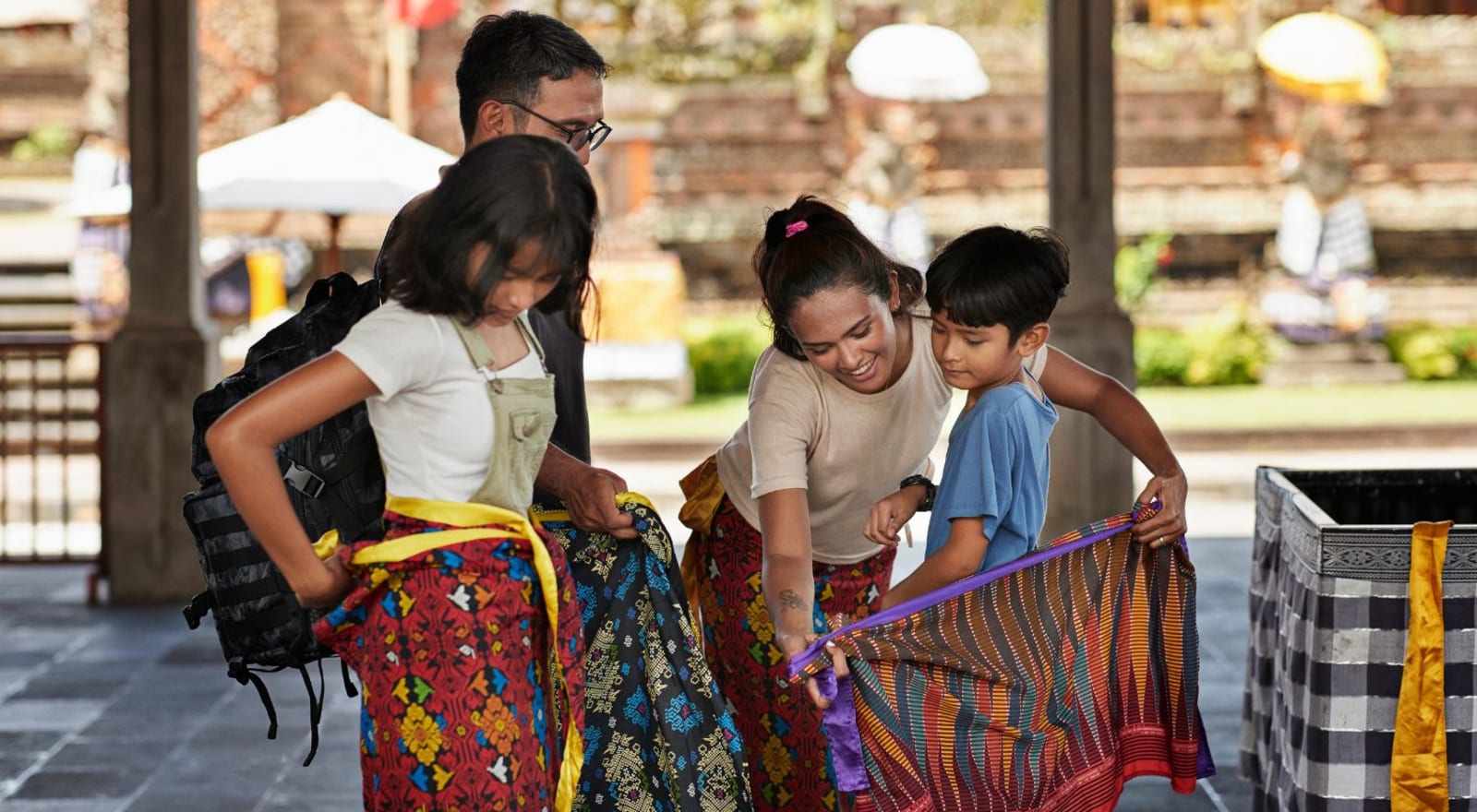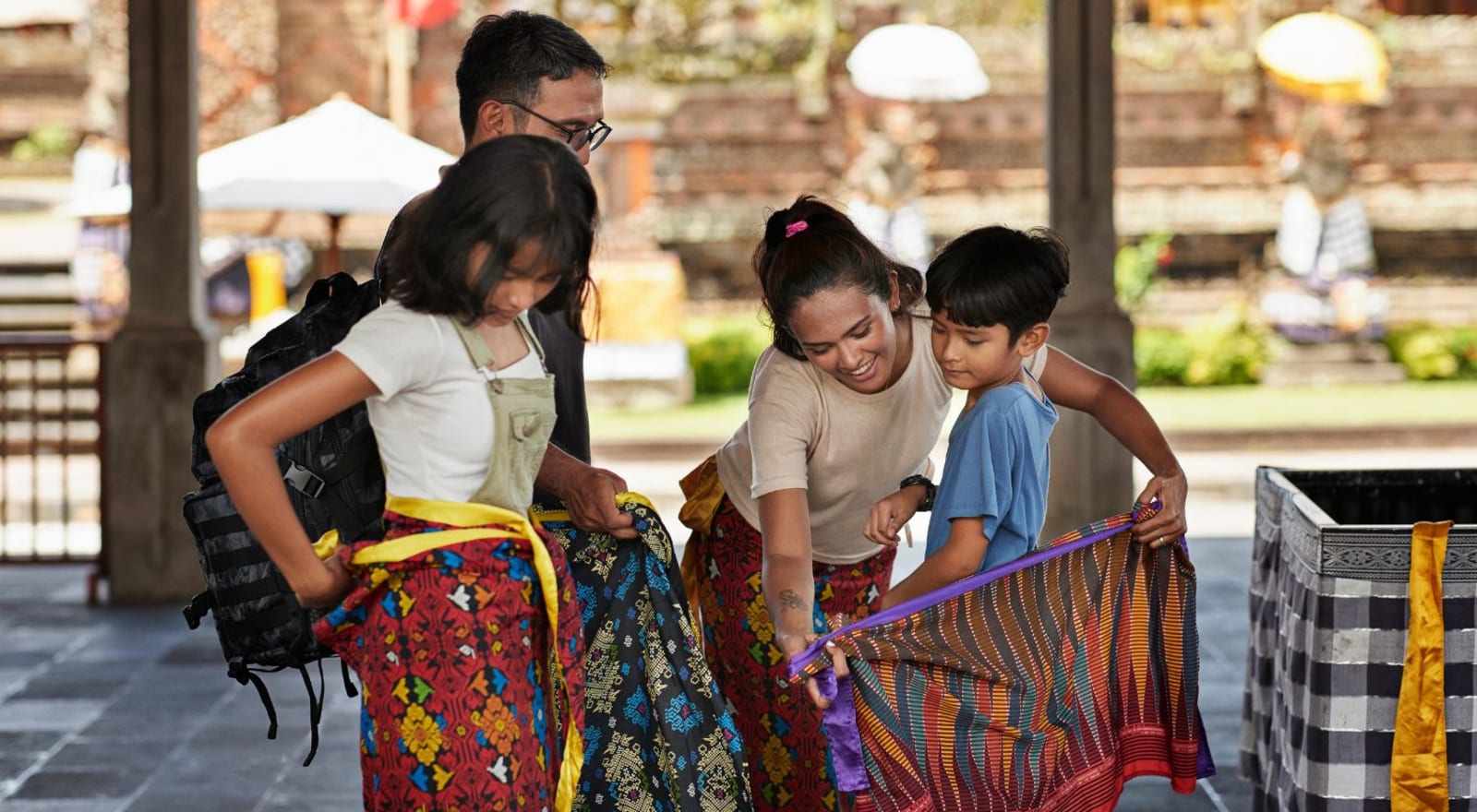 4. Active Adventures: For adrenaline junkies and fitness enthusiasts, active adventures offer a high-energy experience. Think white-water rafting down turbulent rivers, cycling through picturesque vineyards, multi day horse riding or conquering rugged terrains on a mountain biking excursion. These tours combine physical challenges with breathtaking scenery.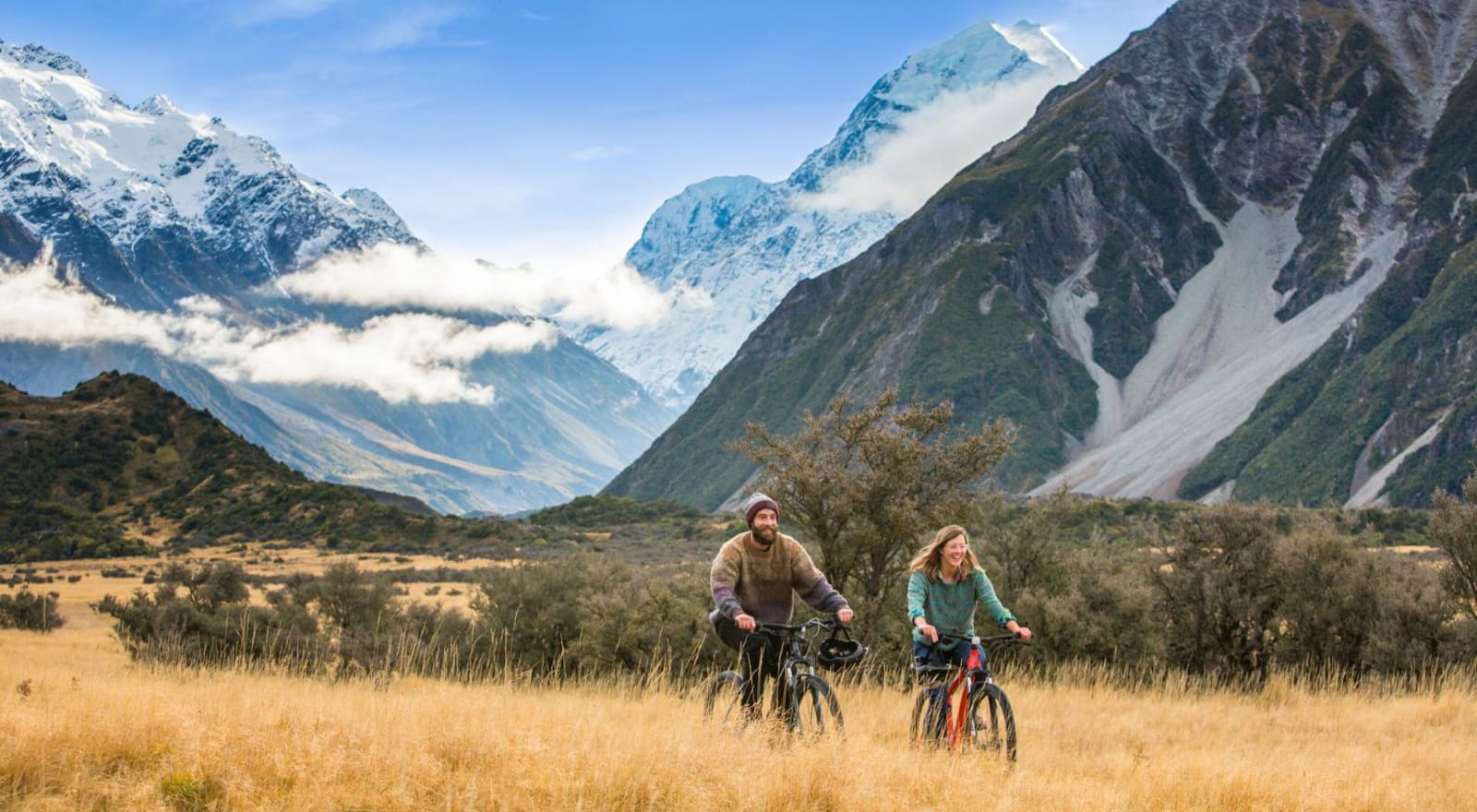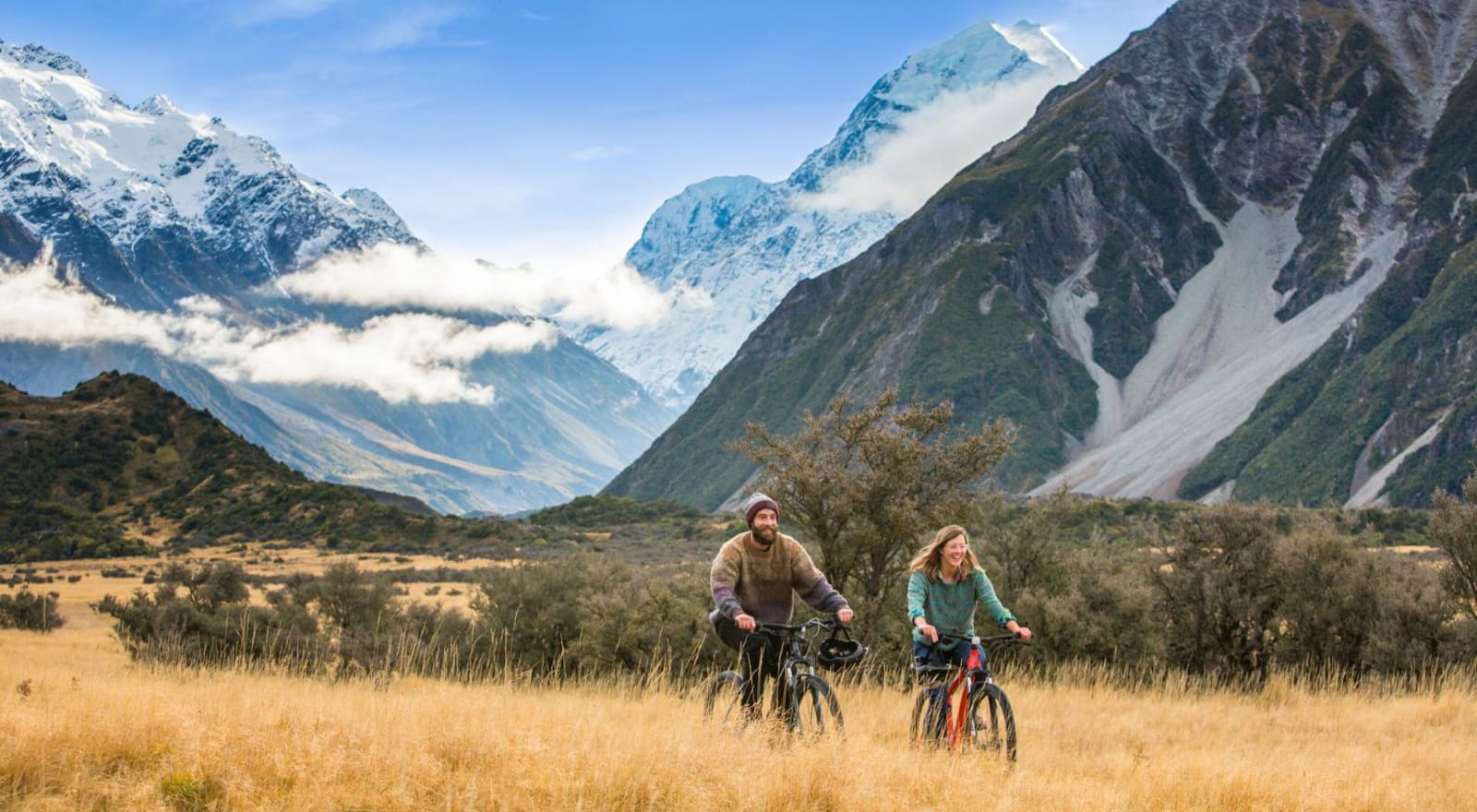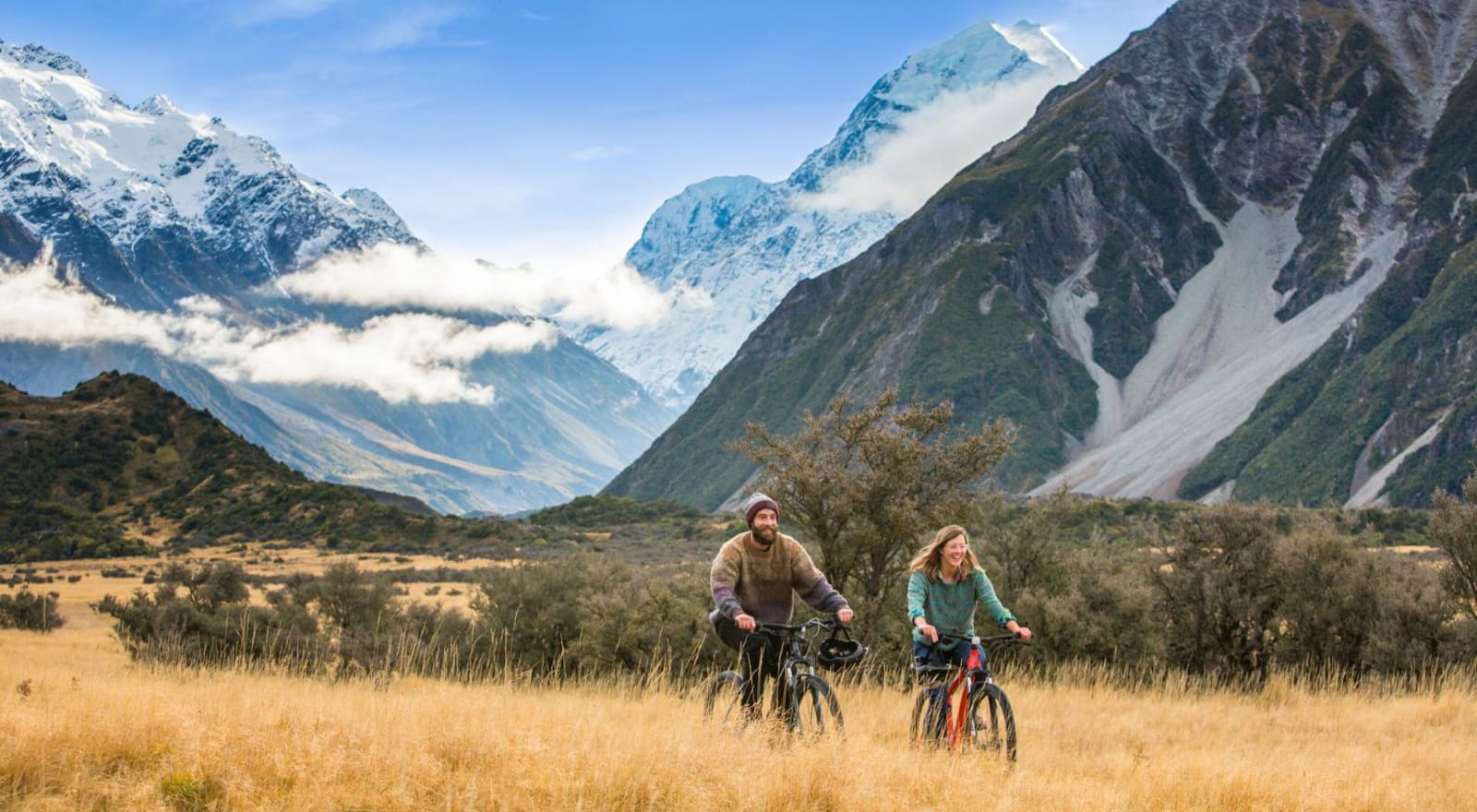 5. Expedition Cruises: Discover the world's most remote and inaccessible destinations by embarking on an expedition cruise. Sail through polar waters to witness polar bears and glaciers, navigate the Galápagos Islands to witness unique wildlife, or explore the hidden coves and fjords of Antarctica. Expedition cruises provide unparalleled access to remote and pristine regions.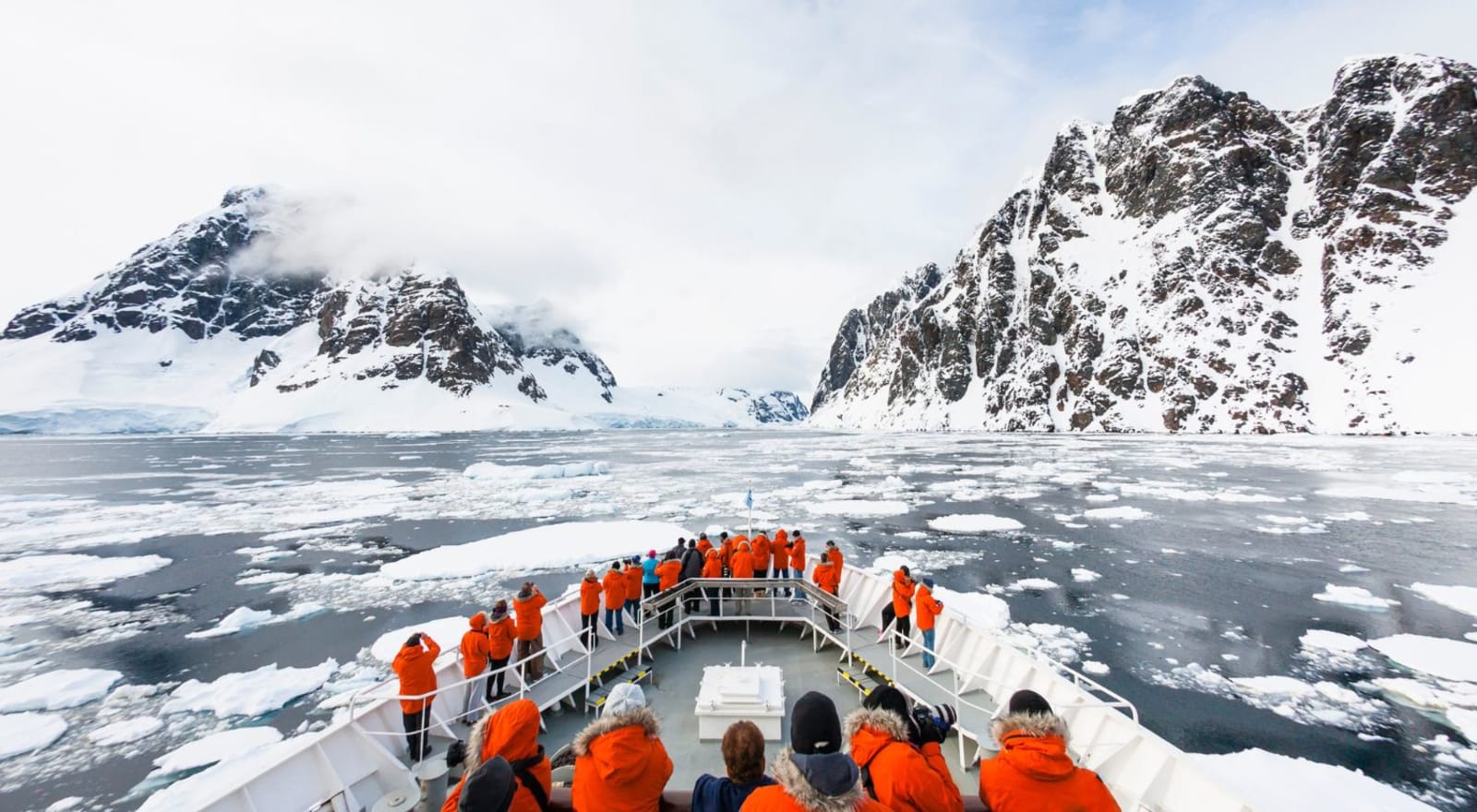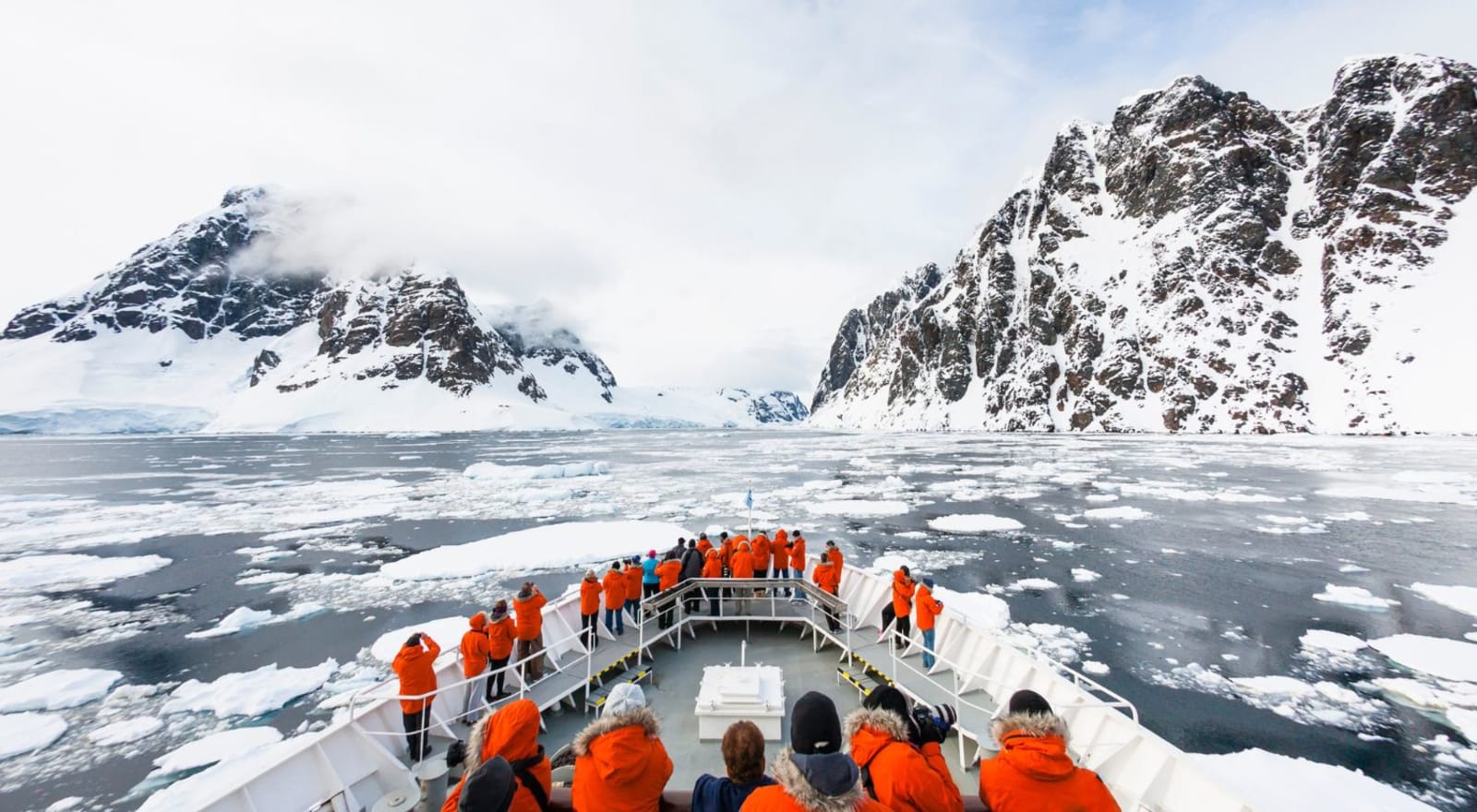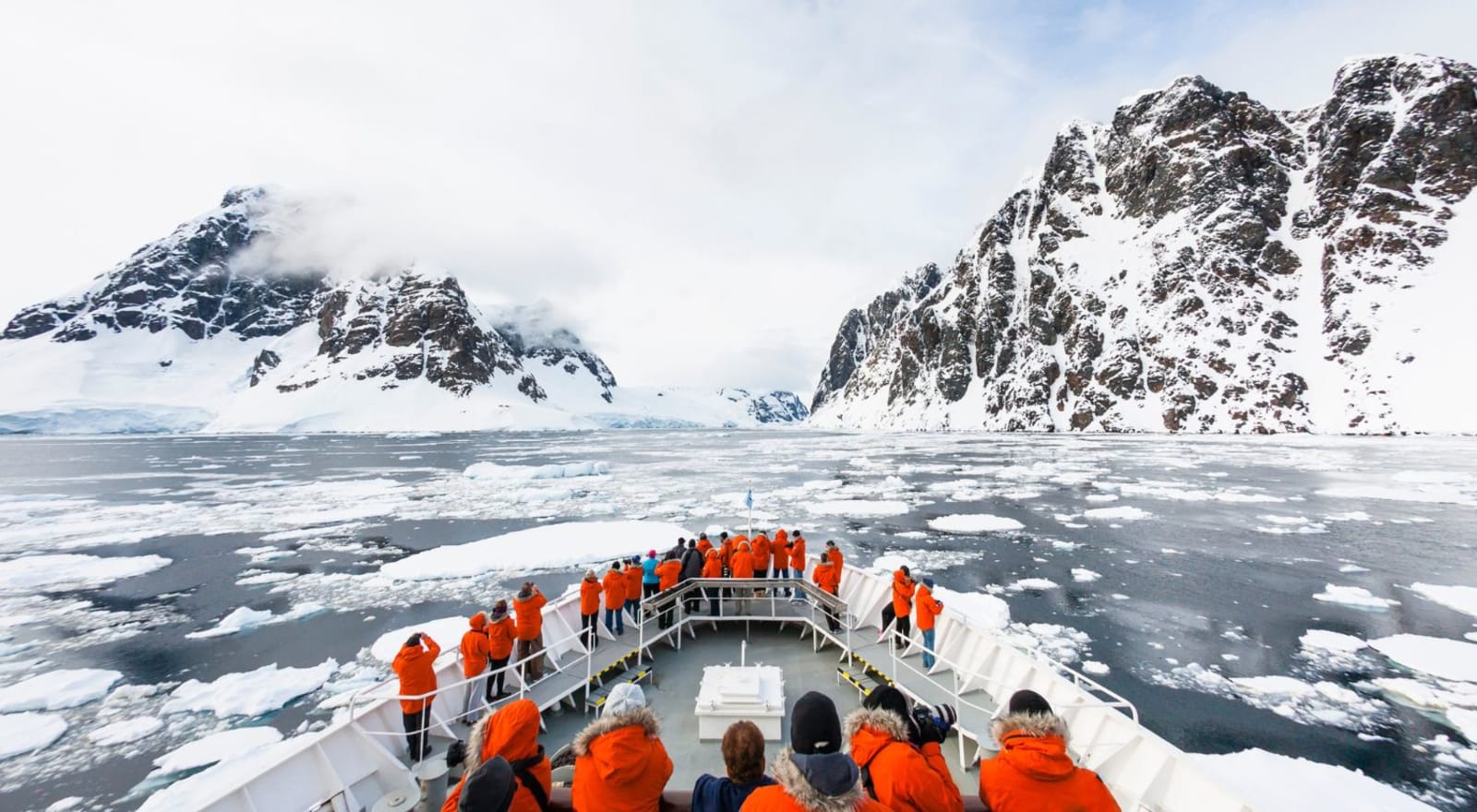 6. Adventure Photography: If you have a keen eye for photography, adventure photography tours offer a perfect blend of exploration and creativity. These tours are led by experienced photographers who guide you to the most photogenic spots, ensuring you capture stunning images of your adventures.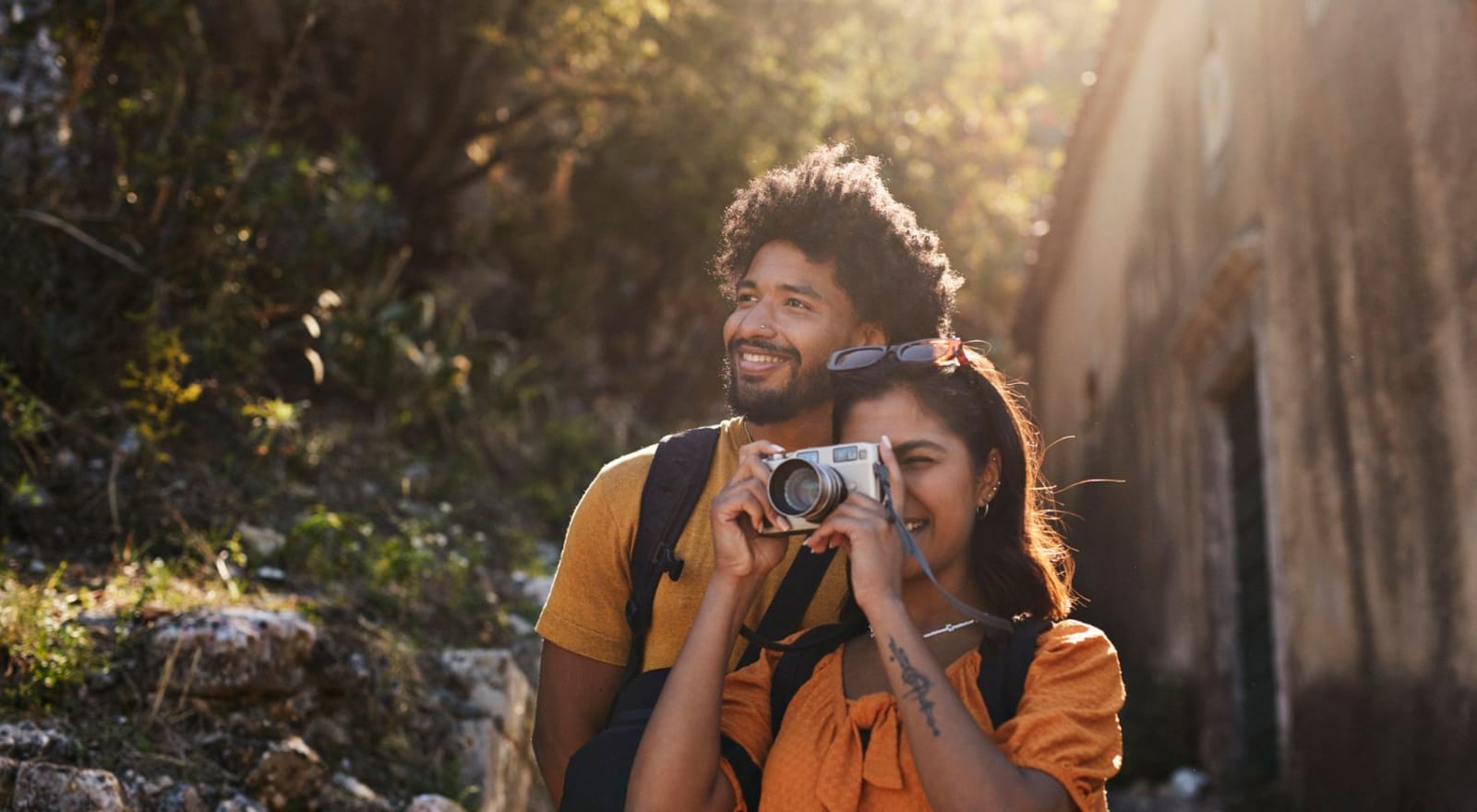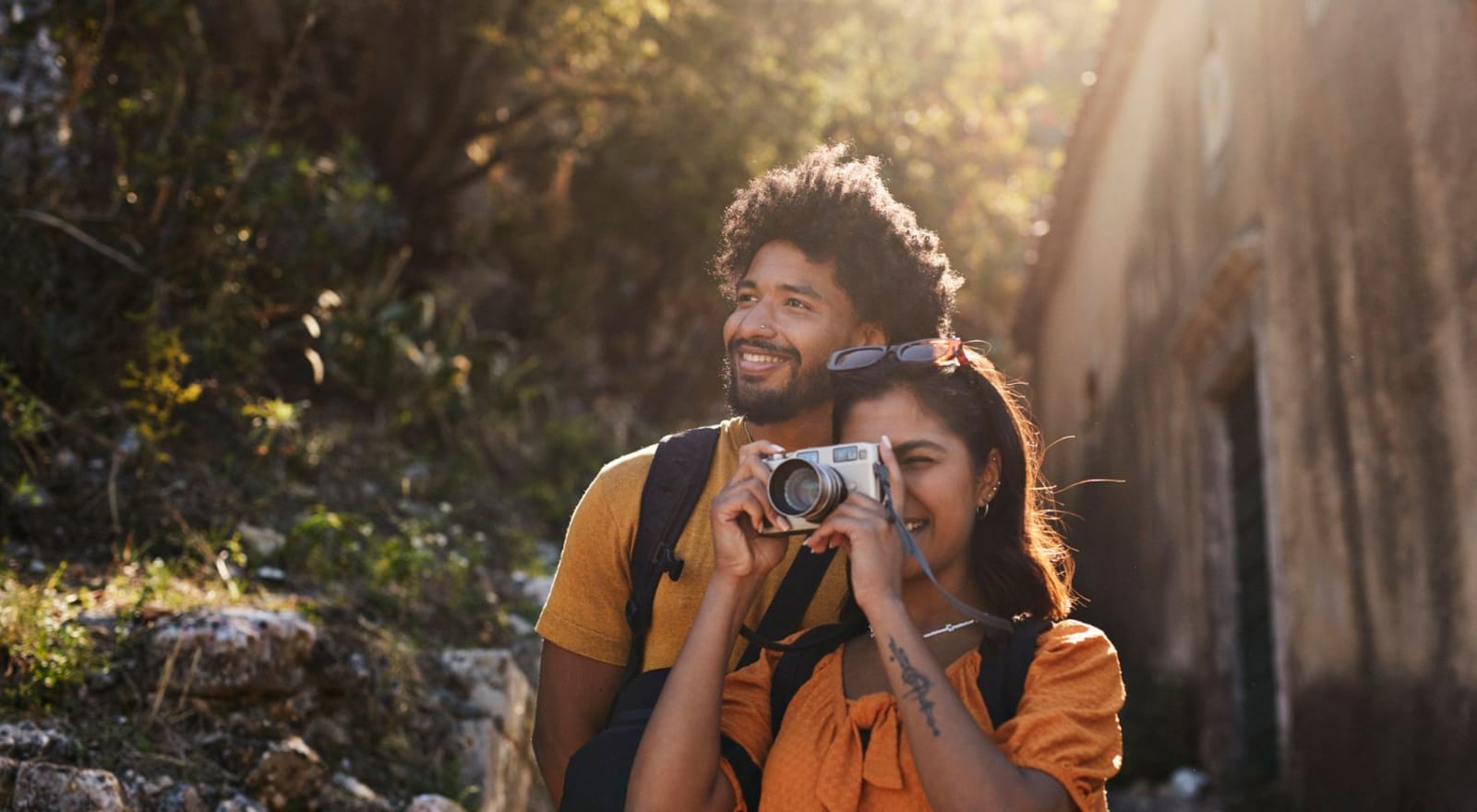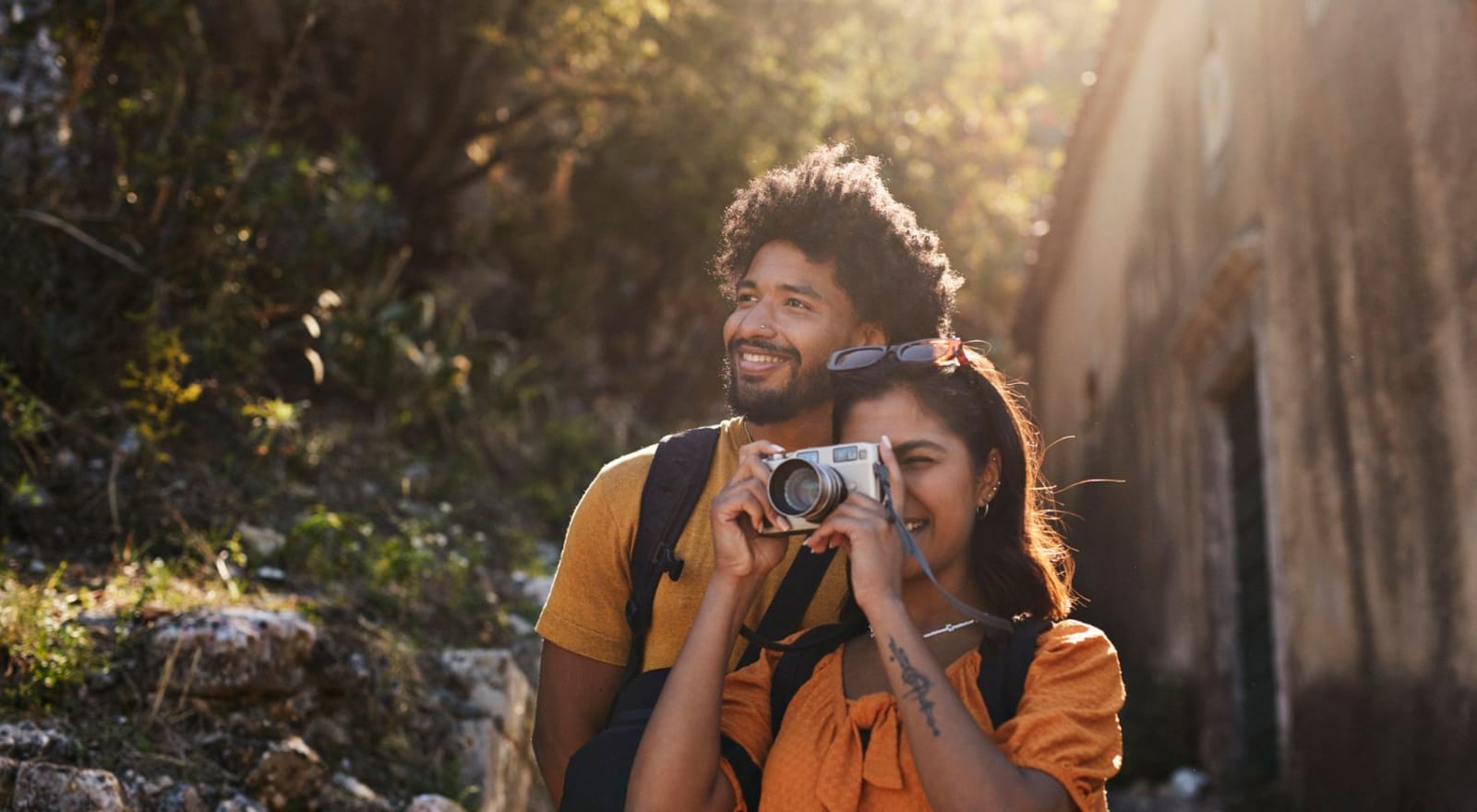 7. Volunteering Adventures: Combine your love for adventure with a sense of purpose by joining volunteering adventures. These tours allow you to contribute to conservation efforts, community development, or humanitarian projects while exploring captivating destinations.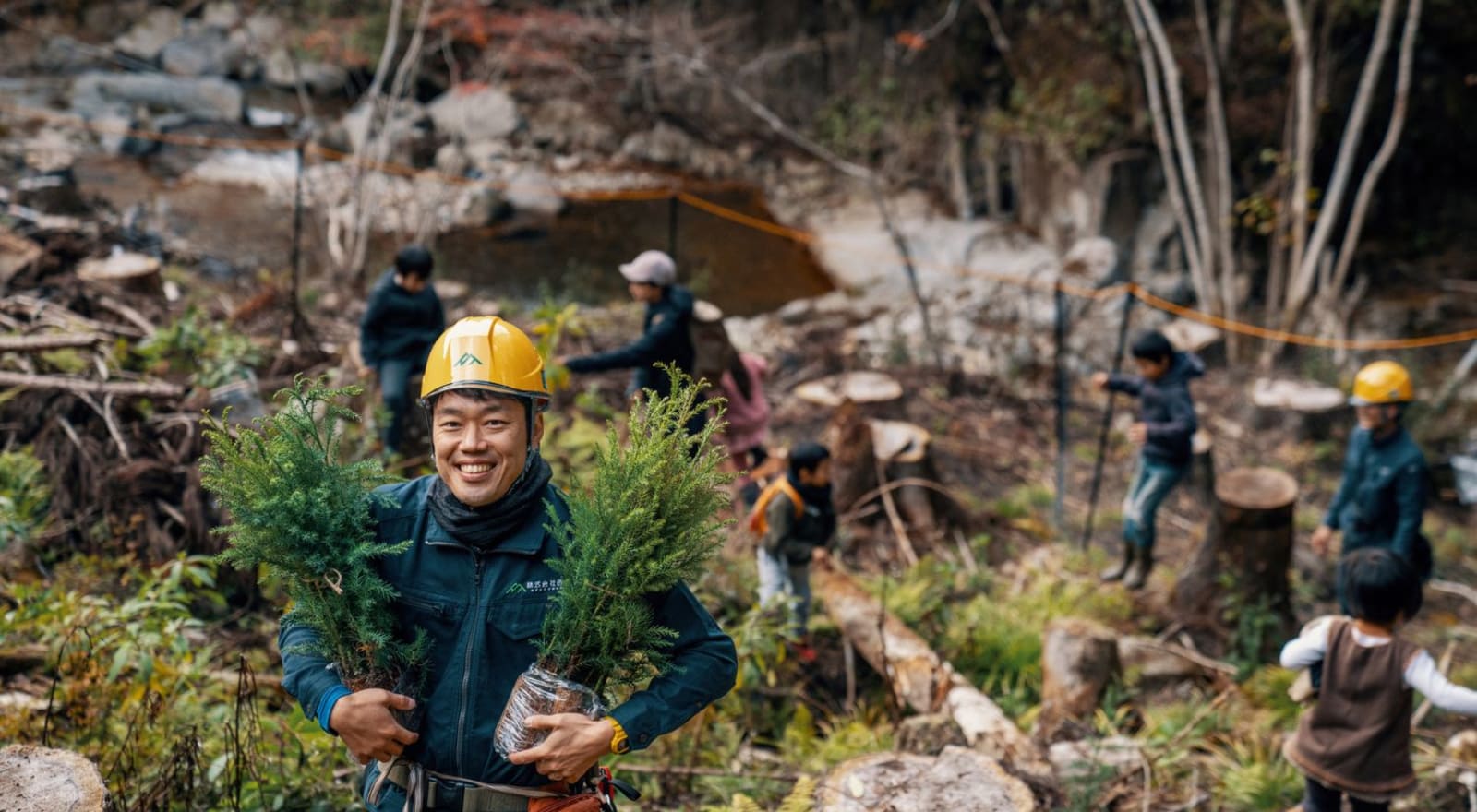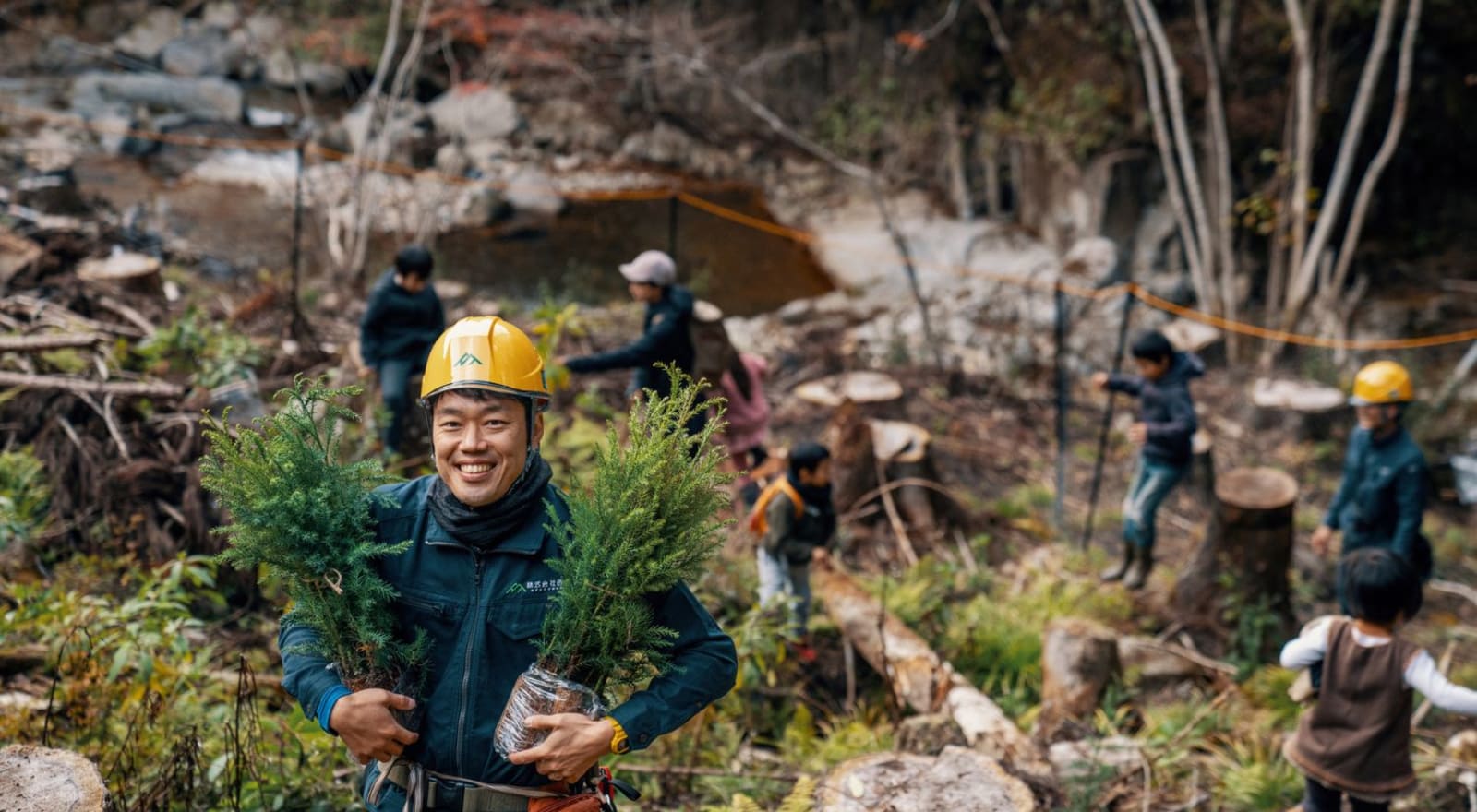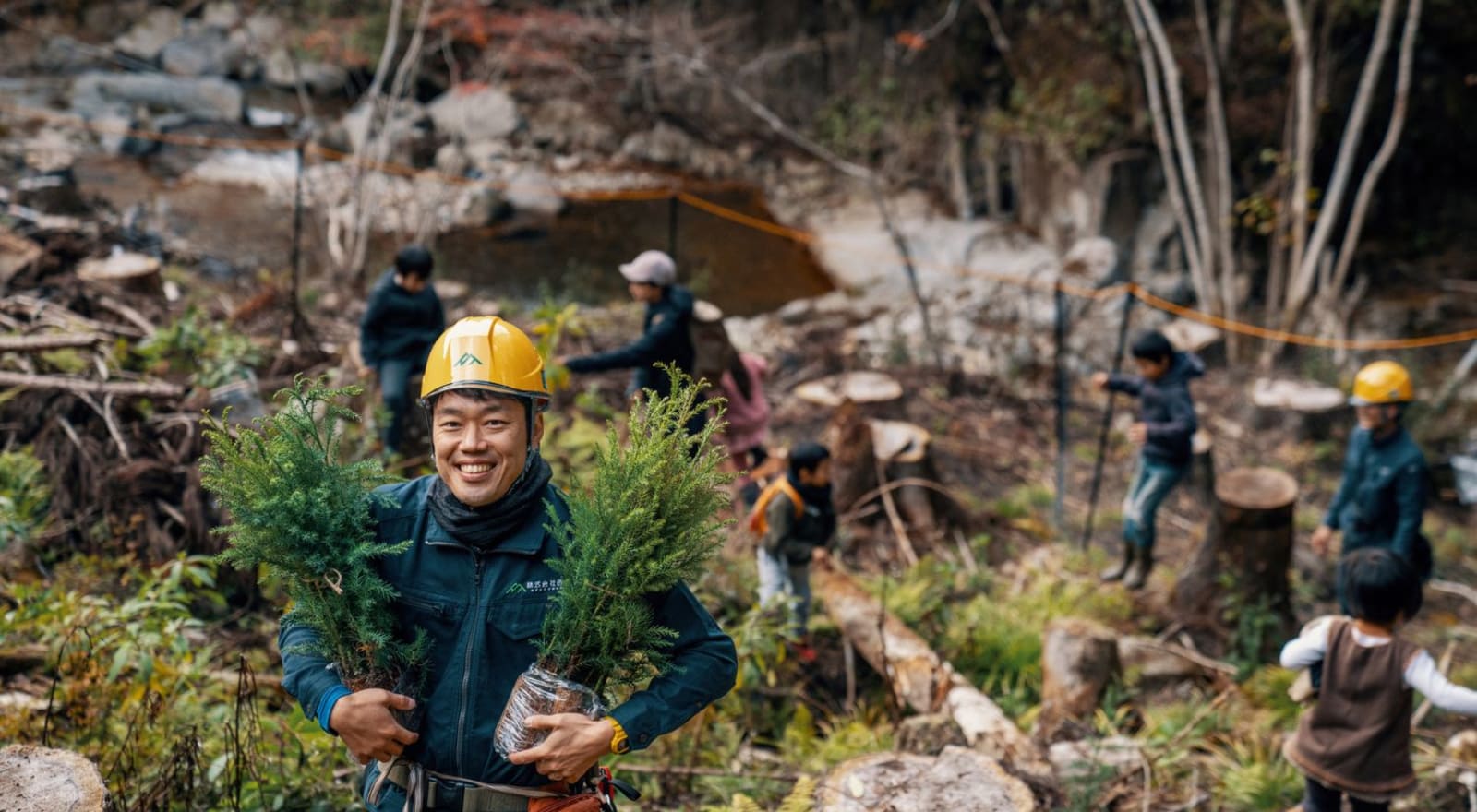 No matter which type of adventure tour you choose, ensure it aligns with your interests and comfort level. Each experience promises to be a journey of self-discovery, offering a deeper connection with the world and the people who call it home. So, whether you're drawn to the wild, the cultural, or the active, your next adventure awaits.
Our picks for the best adventure destinations:
As adventure travel experts we've had the privilege of exploring the globe's most captivating corners. From towering peaks to lush jungles, from desert sands to pristine waters, here are our top picks around the world including popular destinations and upcoming new destinations that promise to ignite your wanderlust.
1. Patagonia, Chile and Argentina: Patagonia, with its dramatic landscapes of jagged mountains, glaciers, and turquoise lakes, is a haven for exploration. Hike the legendary Torres del Paine National Park, kayak among icebergs in the fjords, or embark on a thrilling expedition to the southernmost tip of the Americas.
2. New Zealand: Known as the "Adventure Capital of the World," New Zealand offers a smorgasbord of adrenaline-pumping activities. Explore the rugged terrain of the South Island, go bungee jumping in Queenstown, or hike the otherworldly landscapes of Tongariro National Park.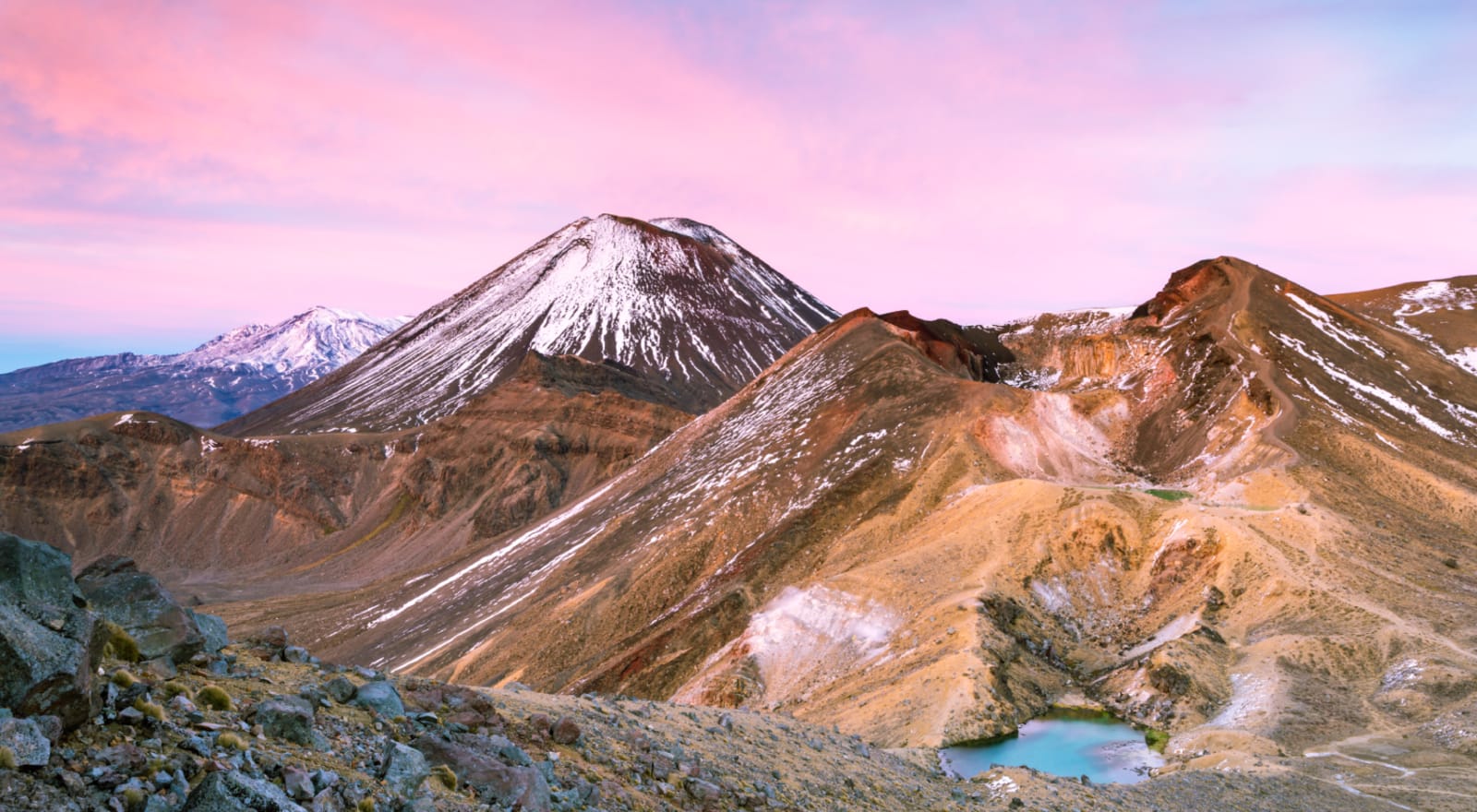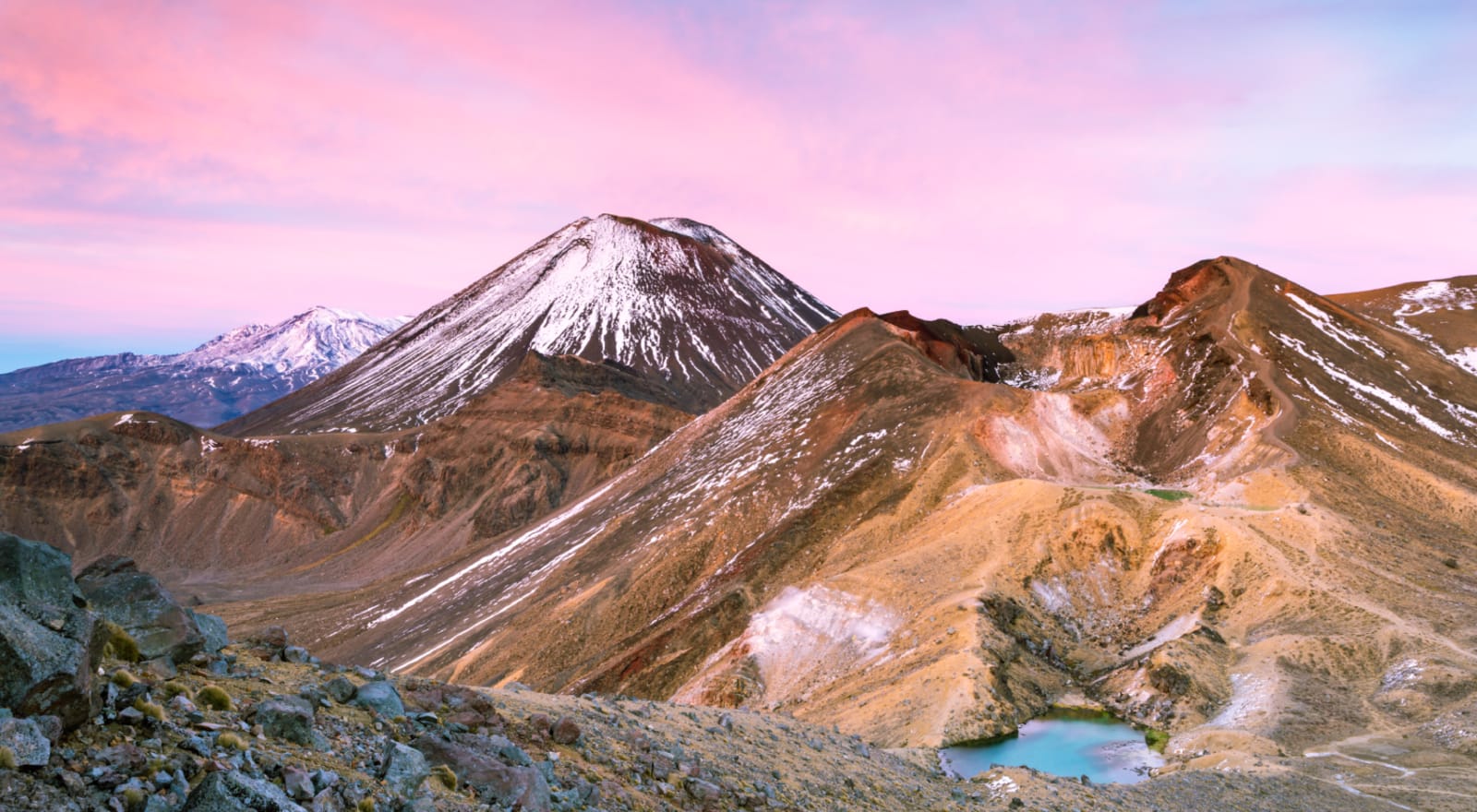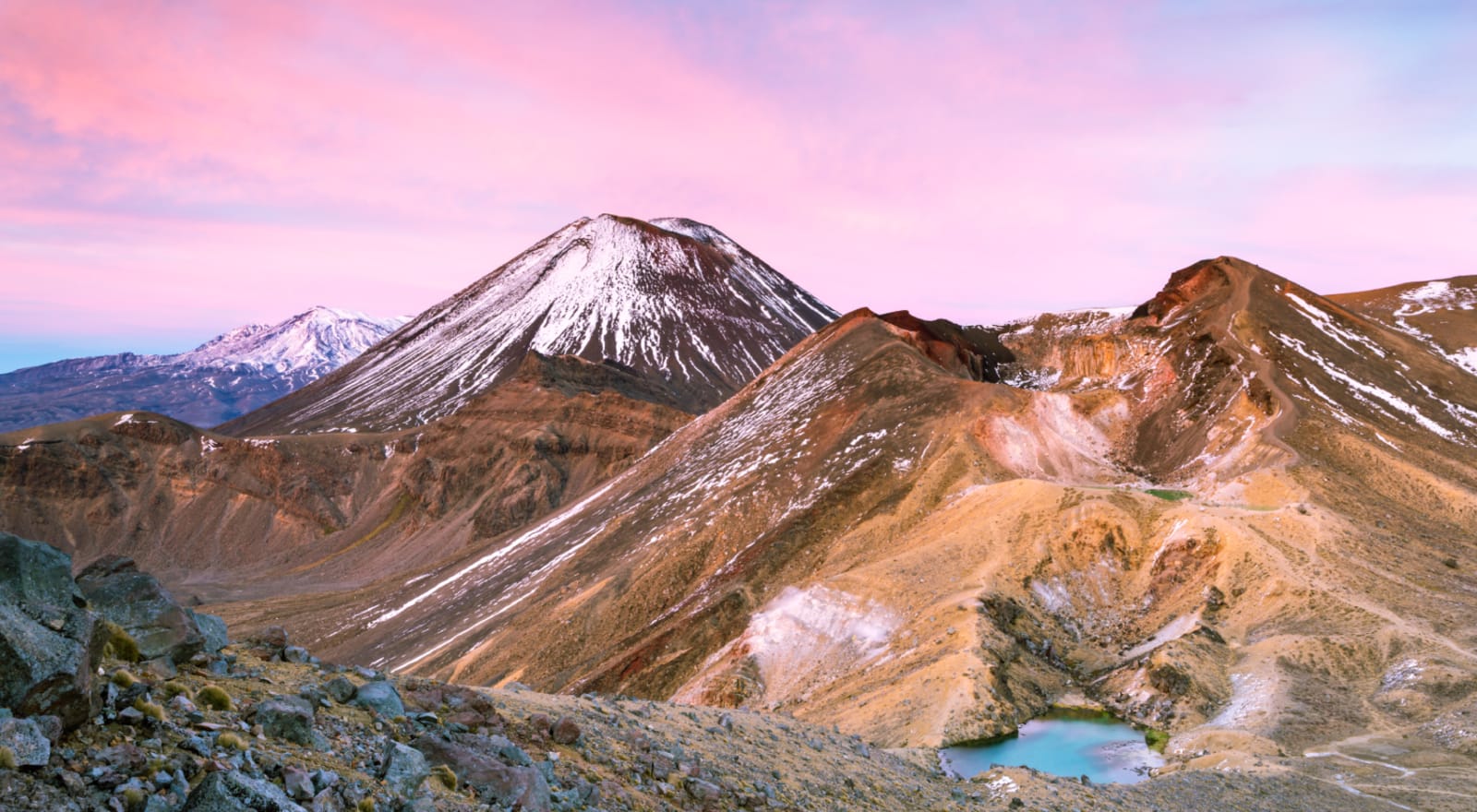 3. Bhutan: This Himalayan kingdom is a treasure trove of cultural and natural wonders. Trek to the iconic Tiger's Nest Monastery, witness traditional festivals, and immerse yourself in the serene beauty of the Himalayas.
4. Iceland: Iceland's ethereal landscapes are a paradise for adventure enthusiasts. Explore ice caves, soak in geothermal hot springs, and drive the scenic Ring Road to witness cascading waterfalls, volcanic craters, and glaciers.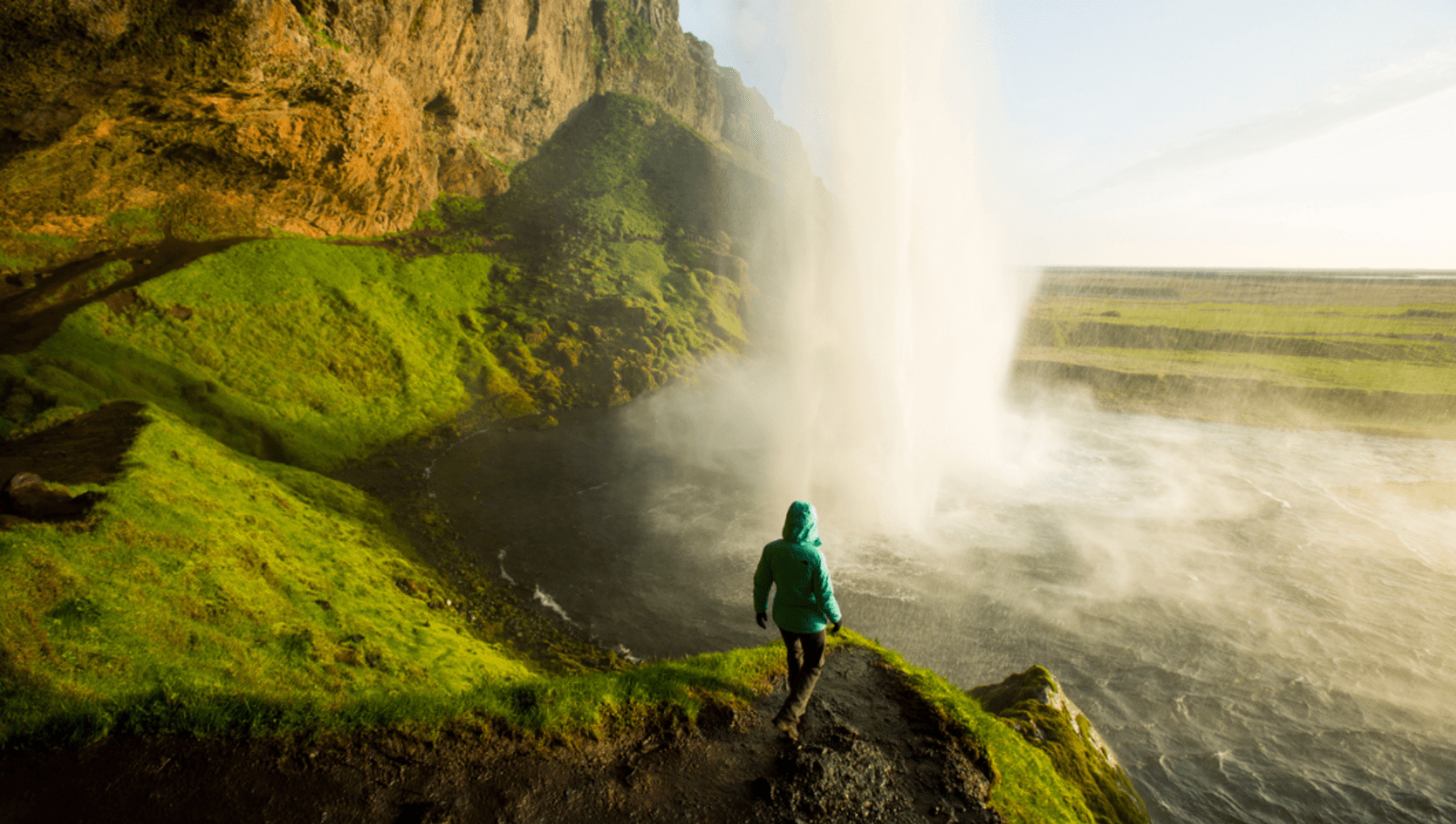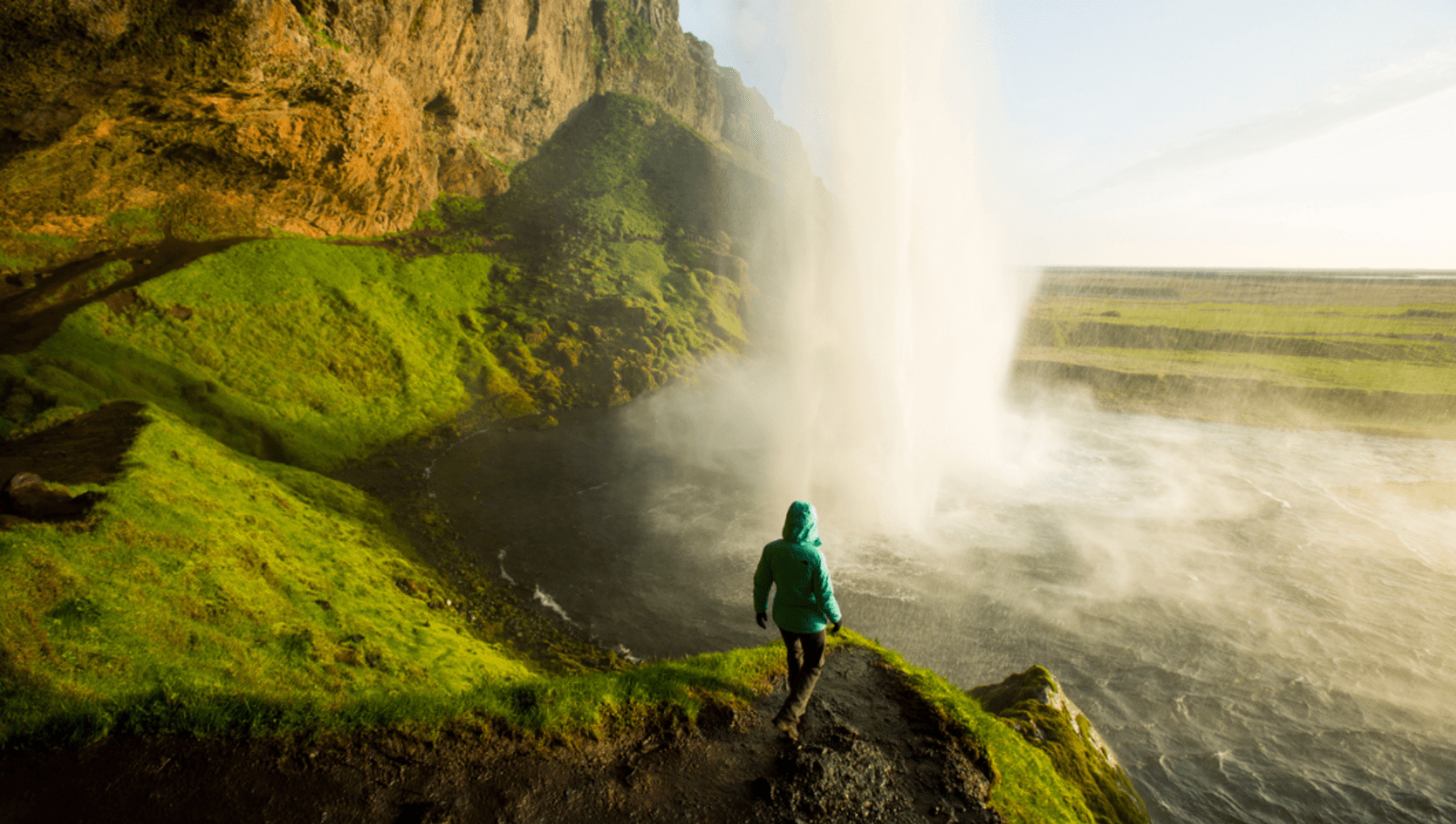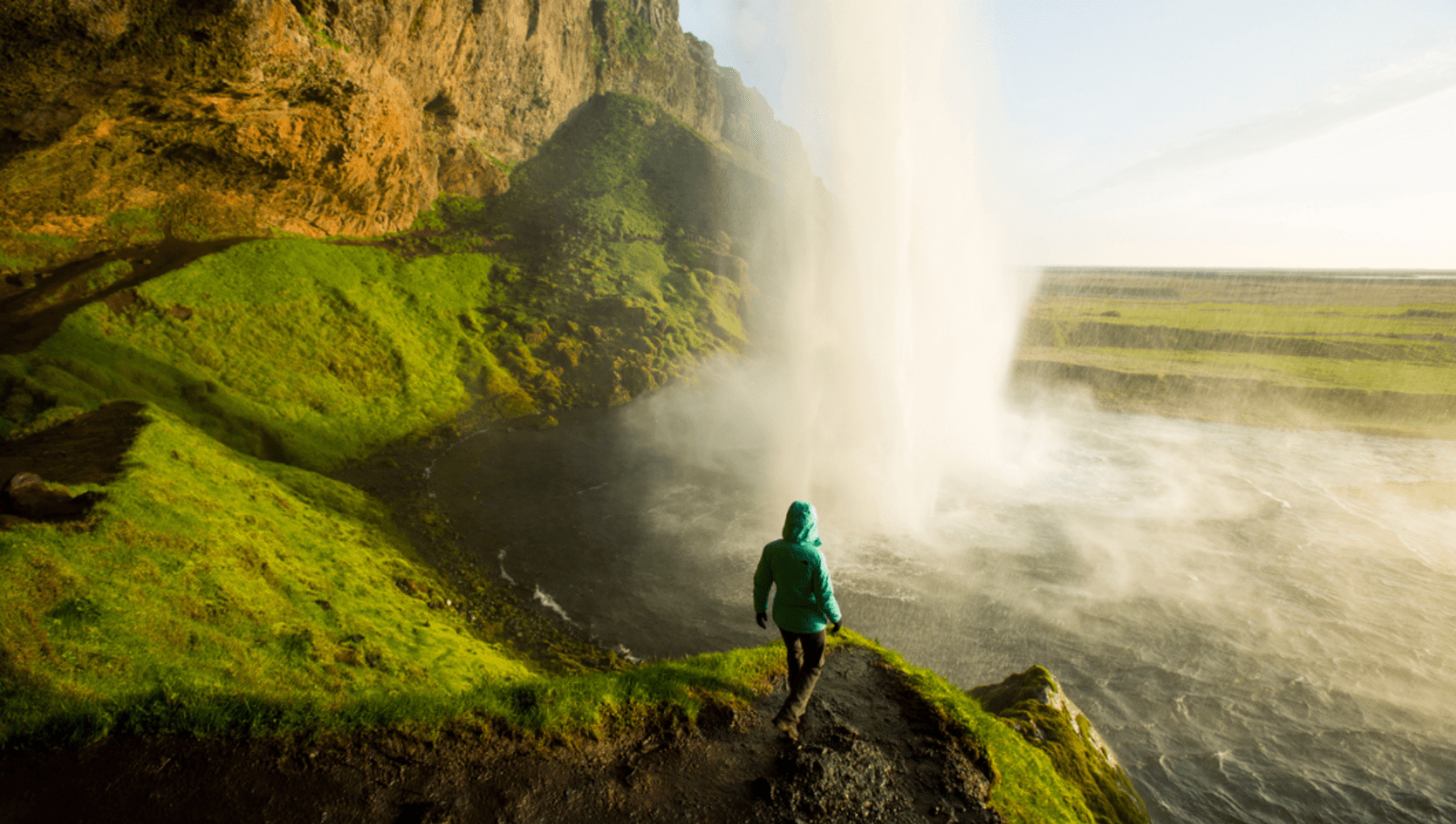 5. Namibia: For a true desert adventure, head to Namibia. Traverse the otherworldly landscapes of the Namib Desert, visit the eerie shipwrecks along the Skeleton Coast, and track elusive wildlife in Etosha National Park.
6. Costa Rica: A biodiversity hotspot, offering thrilling experiences in lush forests and pristine coastlines. Zip-line through the canopy, go white-water rafting on the Pacuare River, and spot exotic wildlife in Corcovado National Park.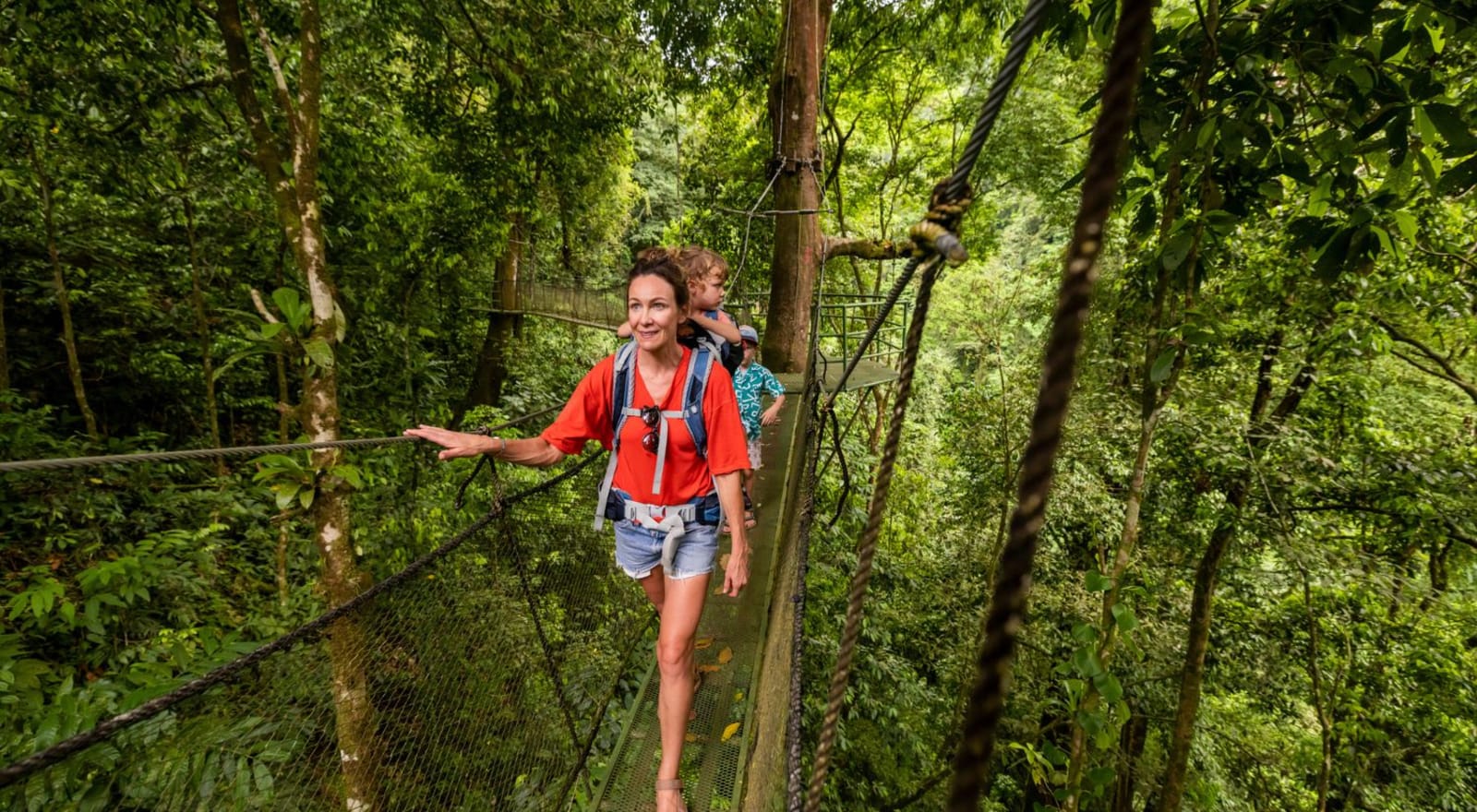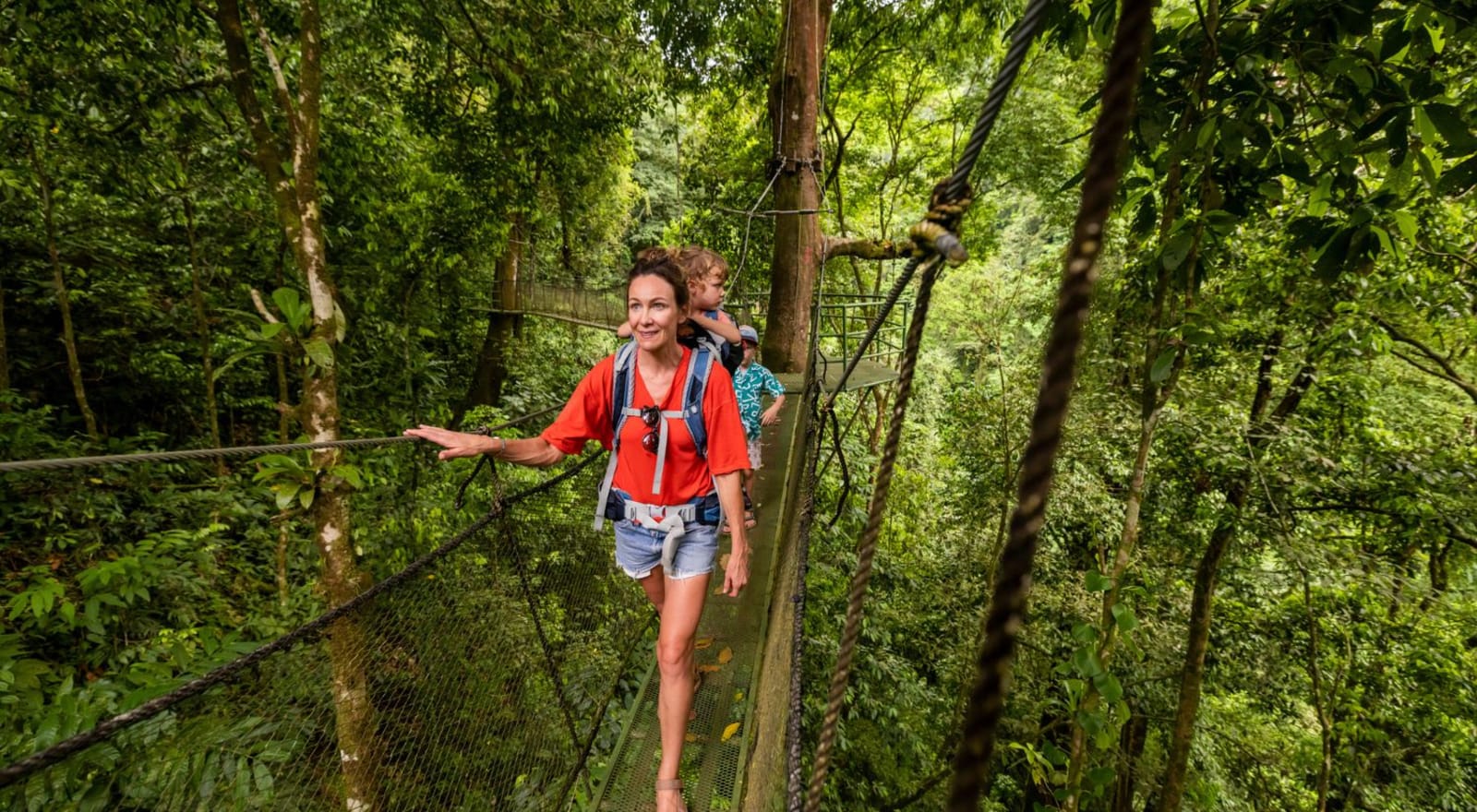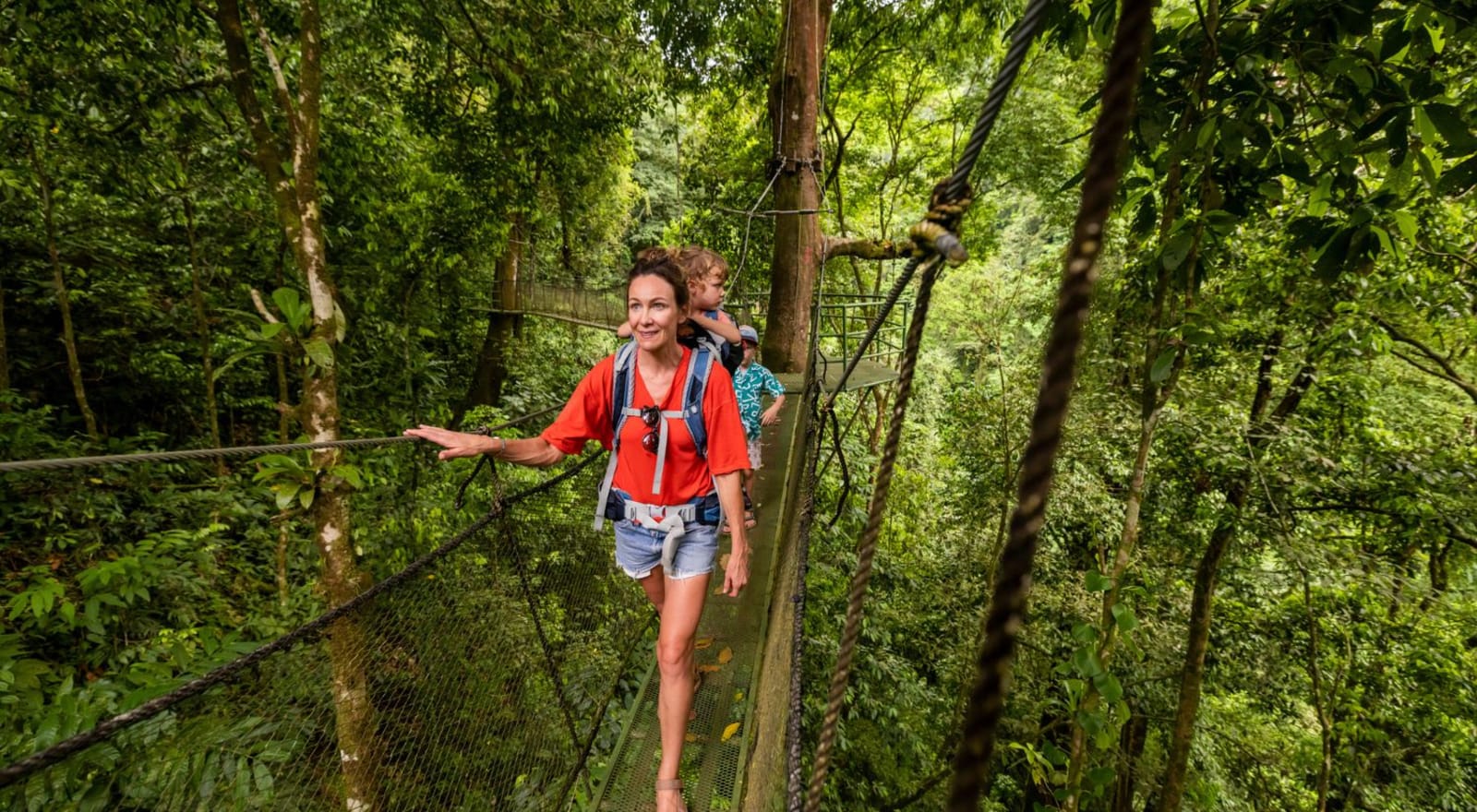 7. Nepal: Nepal is the mecca for trekkers and mountaineers. Embark on the iconic Everest Base Camp trek, trek through the atlernative but arguably more stunning Annapurna Circuit and explore the cultural riches of Kathmandu Valley.
8. Madagascar: This island nation is a biodiversity hotspot like no other. Dive in crystal-clear waters, trek through unique limestone formations in Tsingy de Bemaraha, and encounter the charismatic lemurs in the rainforests.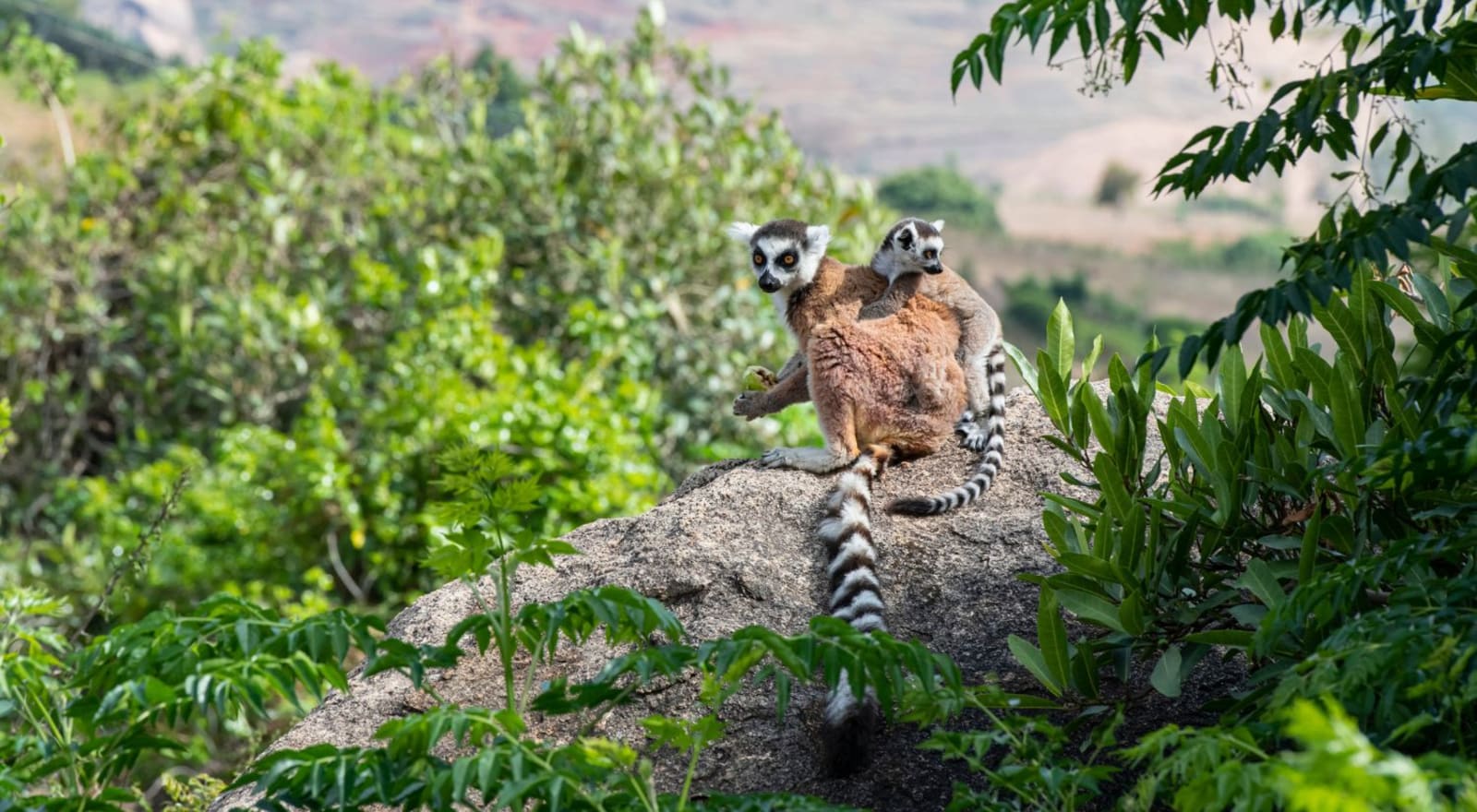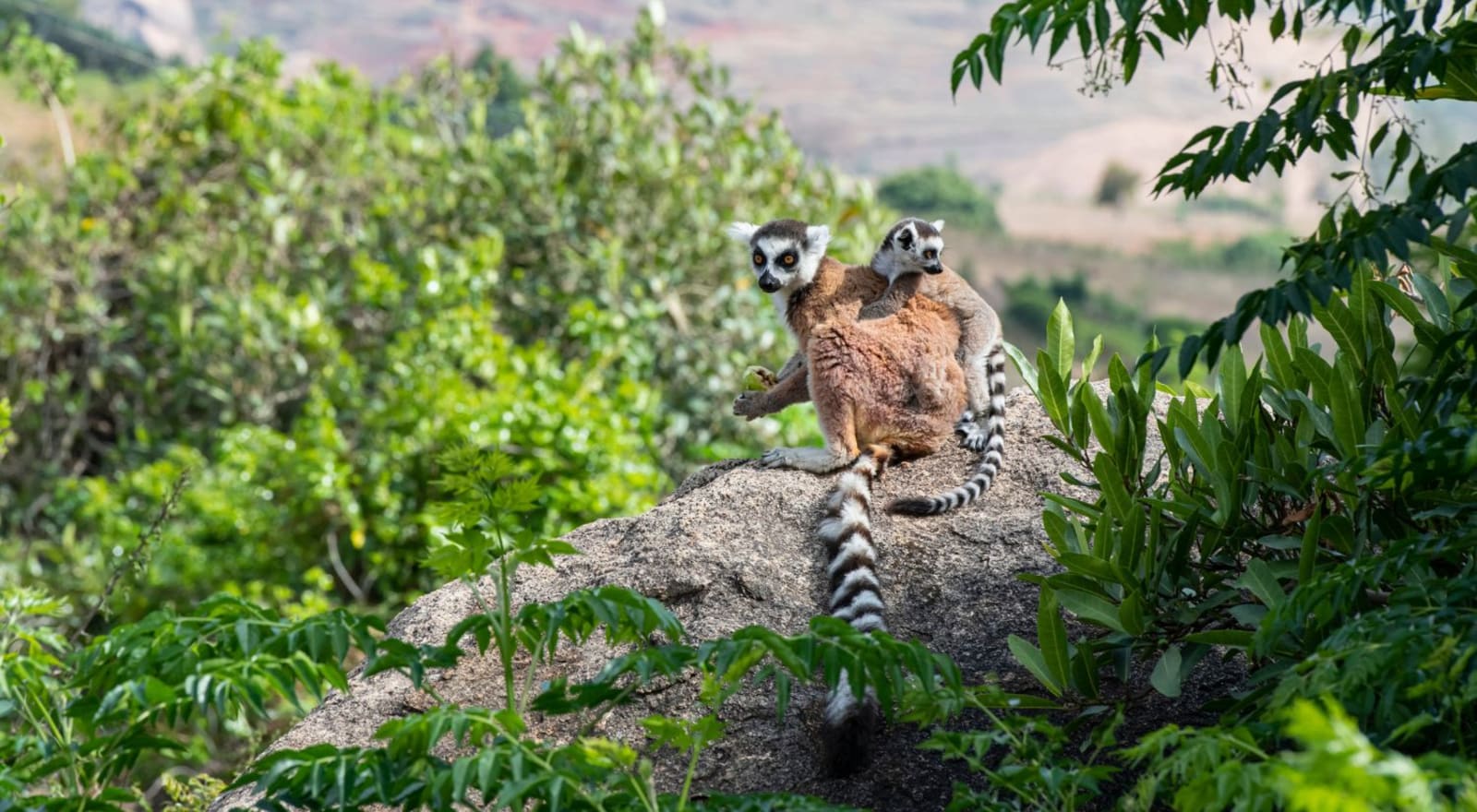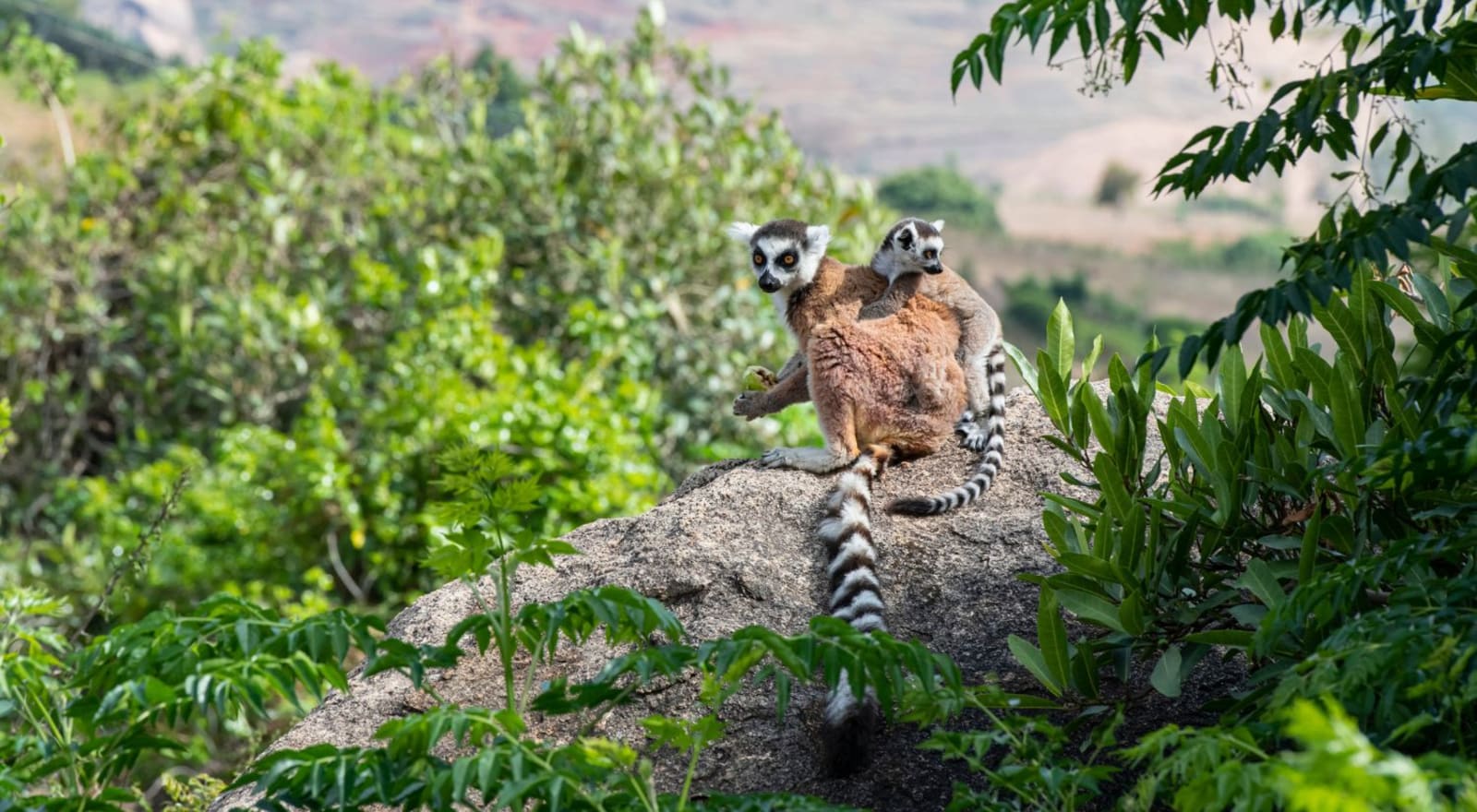 9. Canadian Rockies, Canada: The Canadian Rockies offer jaw-dropping scenery and endless outdoor adventures. Hike in Banff and Jasper National Parks, canoe on turquoise lakes, and witness the Northern Lights in Yukon.
10. Tasmania, Australia: Tasmania's rugged beauty and diverse landscapes make it an adventurer's paradise, from hiking the Overland Track to kayaking in Freycinet National Park.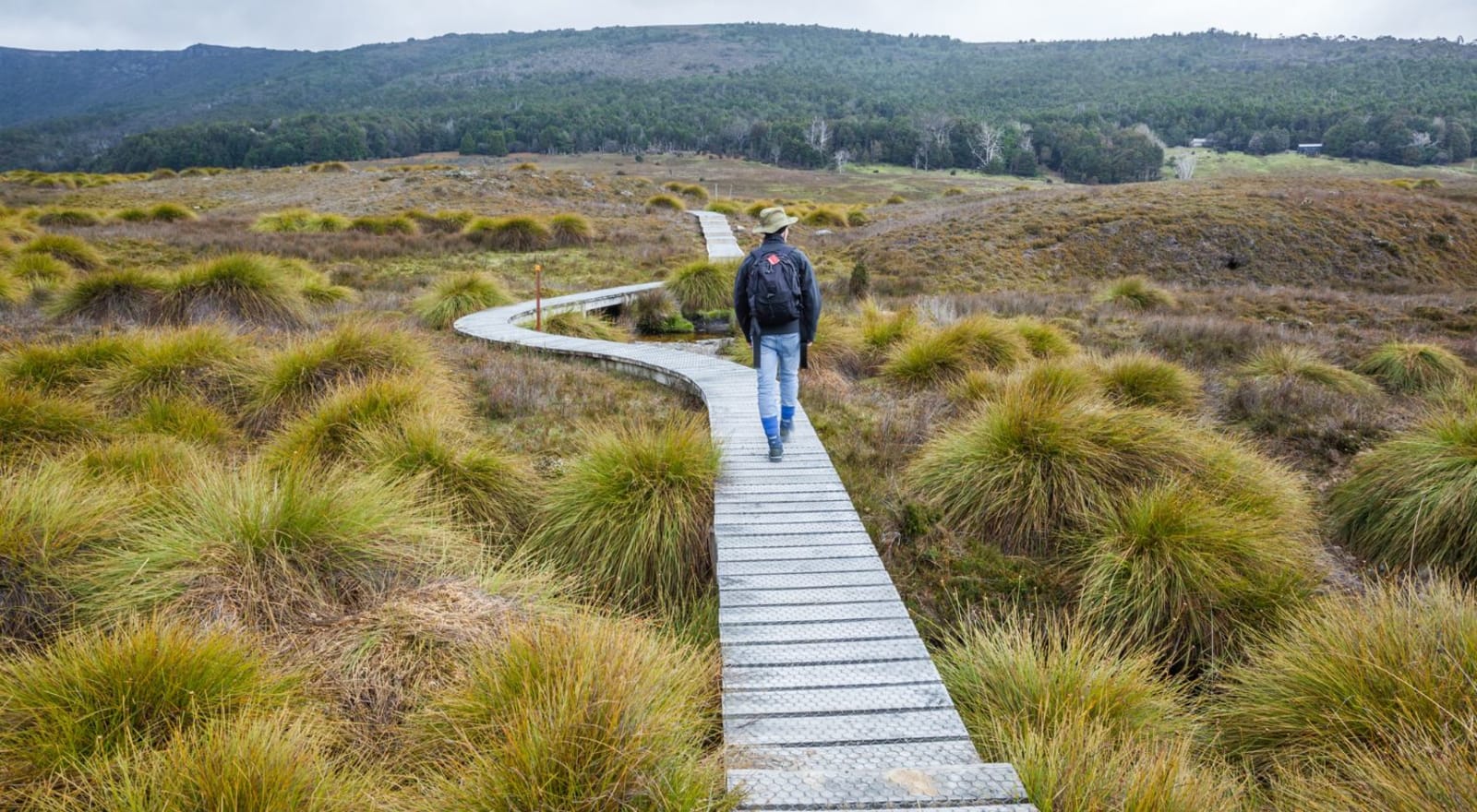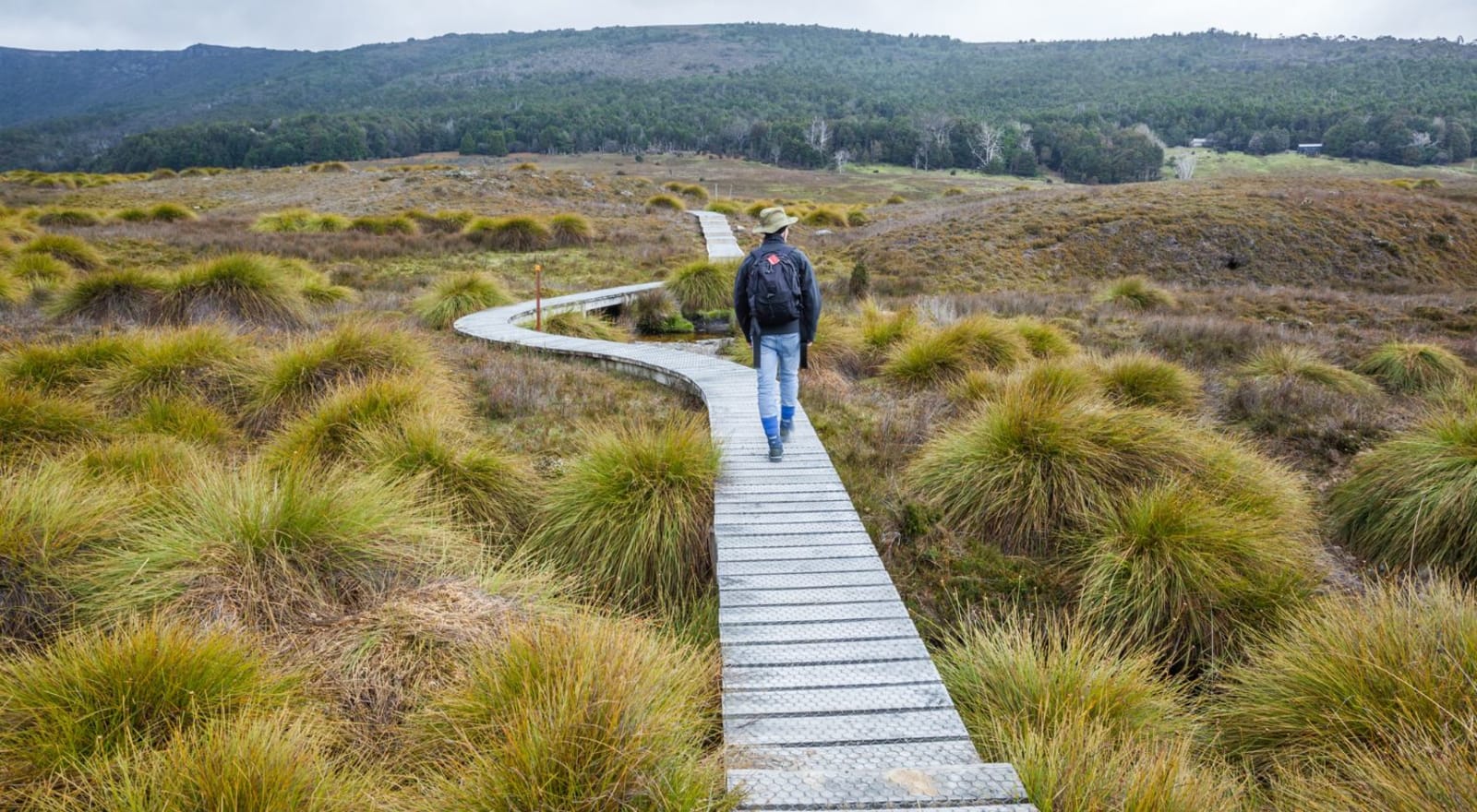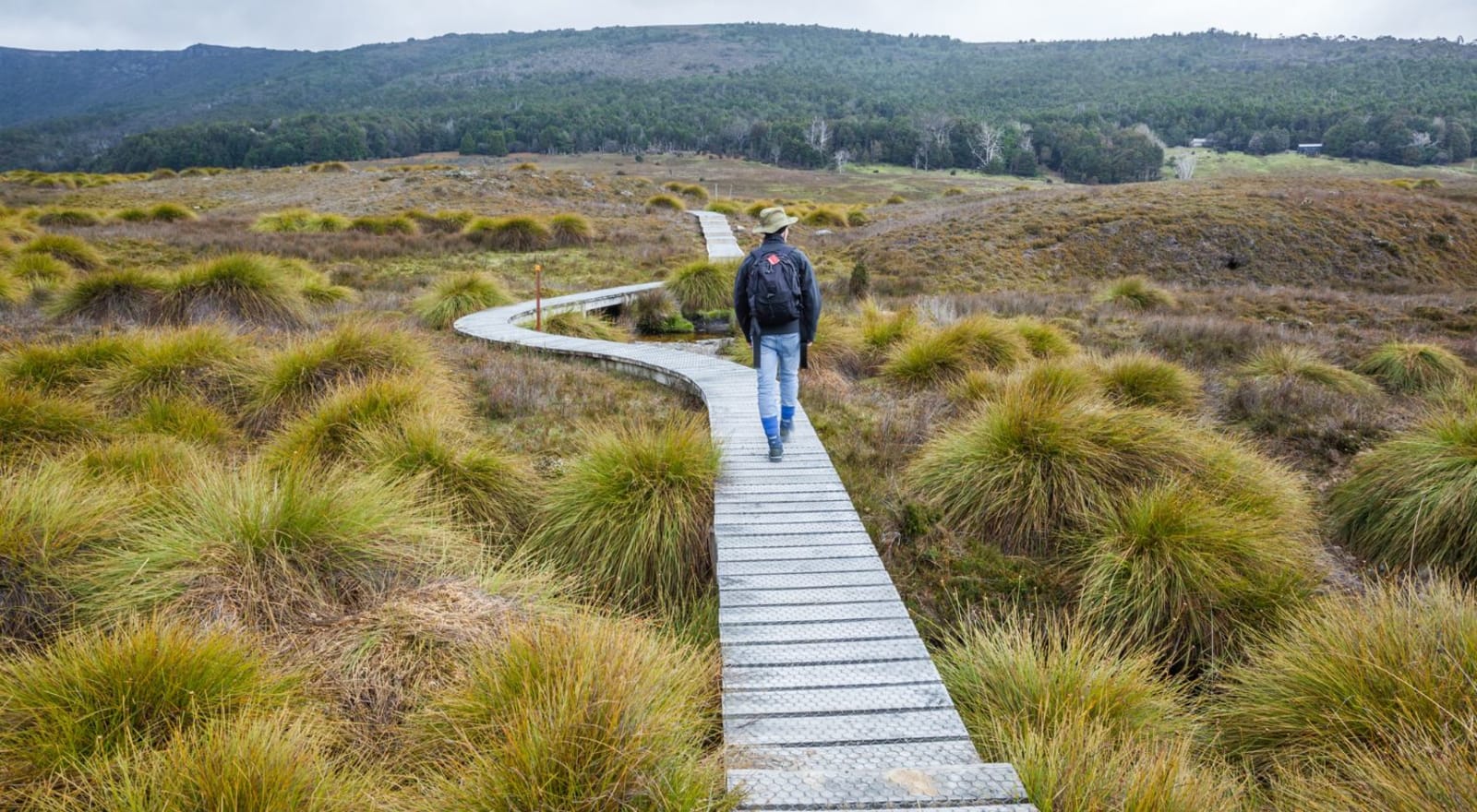 How to Choose Between Adventure Travel Tour Companies
Local Engagement: The heart and soul of your adventure journey lie in the communities you encounter. Research whether the adventure travel tour company you're considering has firmly established roots in these destinations. Do they empower local suppliers and the local economy by enlisting native guides and staff to lead your adventures? Beyond this, ask about their commitment to nourishing the very communities that welcome you. Assess how much of your investment circulates back into the hands of these local residents and the local businesses. These considerations will ensure you embark on a journey that values and benefits the regions you explore.

Established Credibility: When selecting your ideal adventure travel tour company, your foremost concern should be ensuring their credibility. Investigate their track record: How many years have they been operating in the travel industry? How extensive is their experience in the specific region you're yearning to explore and how are their trips split up. Do they offer optional activities, free time and flexibility? Do the offer a vast array of trips or is there the possibility to tailor trips based on your travel style or a particular activity. Younger travellers often prefer budget friendly options while those who've been around and seen it all before may want greater creature comforts. Additionally, don't underestimate the power of firsthand accounts; peruse reviews penned by previous adventurers whose wanderlust led them on a similar path.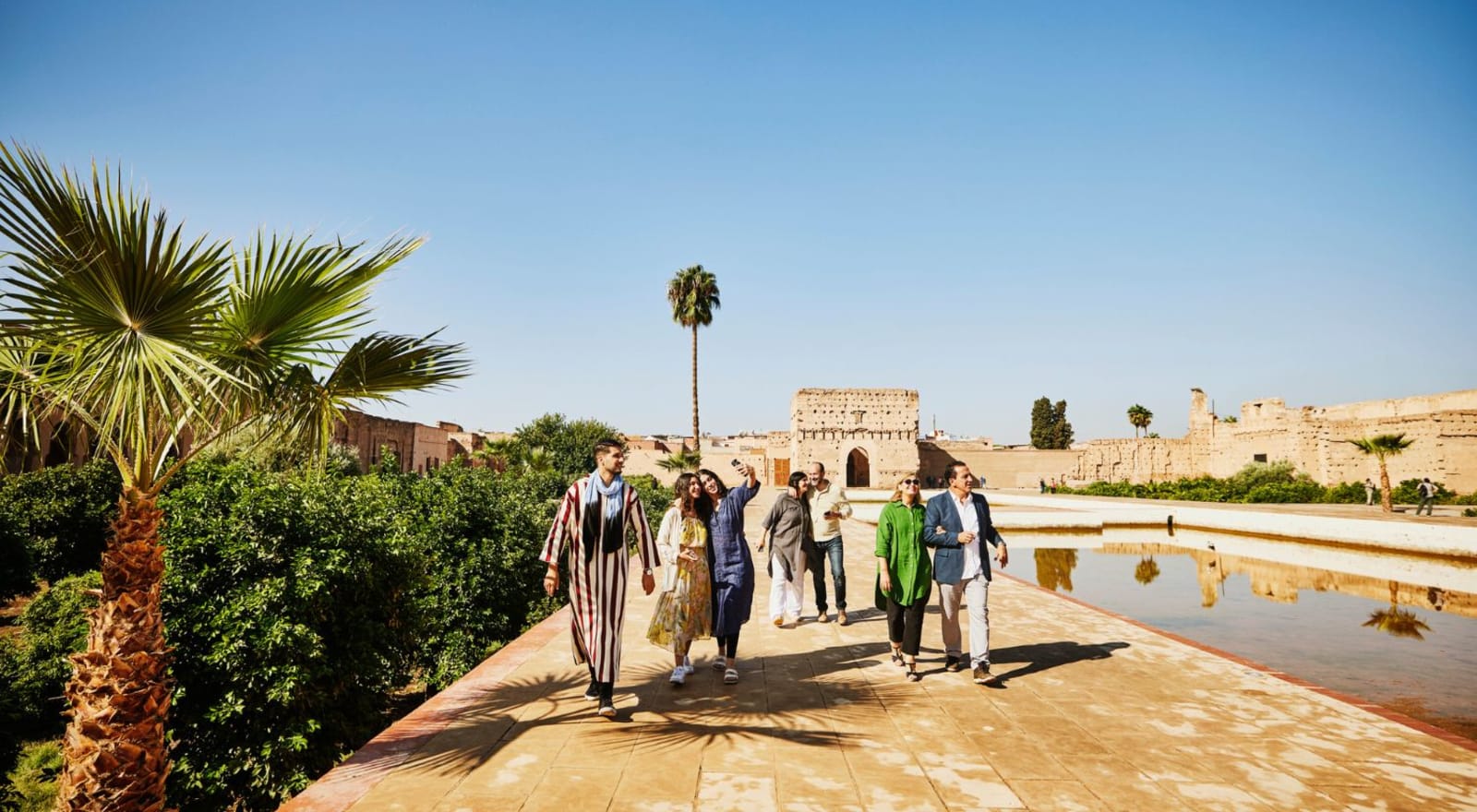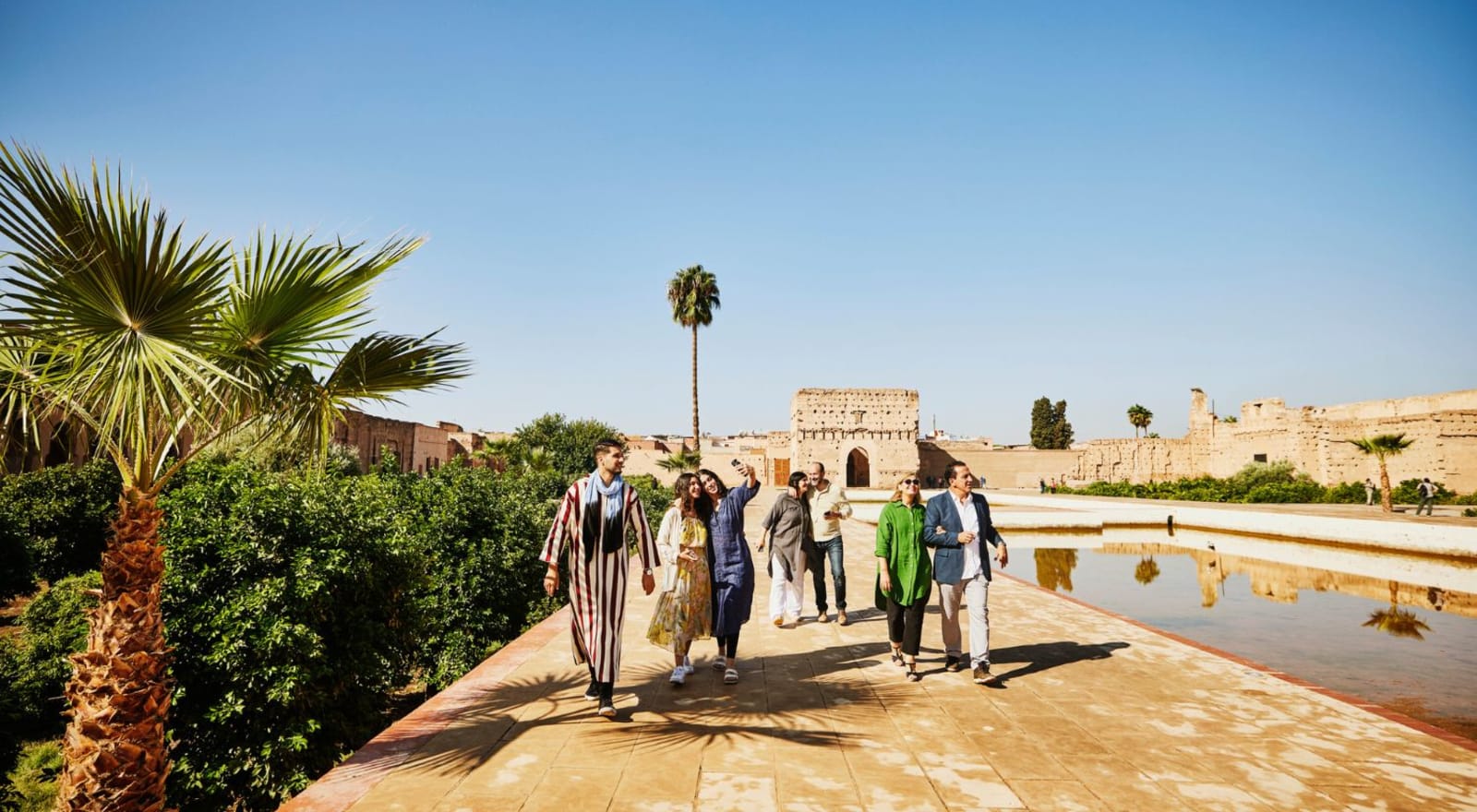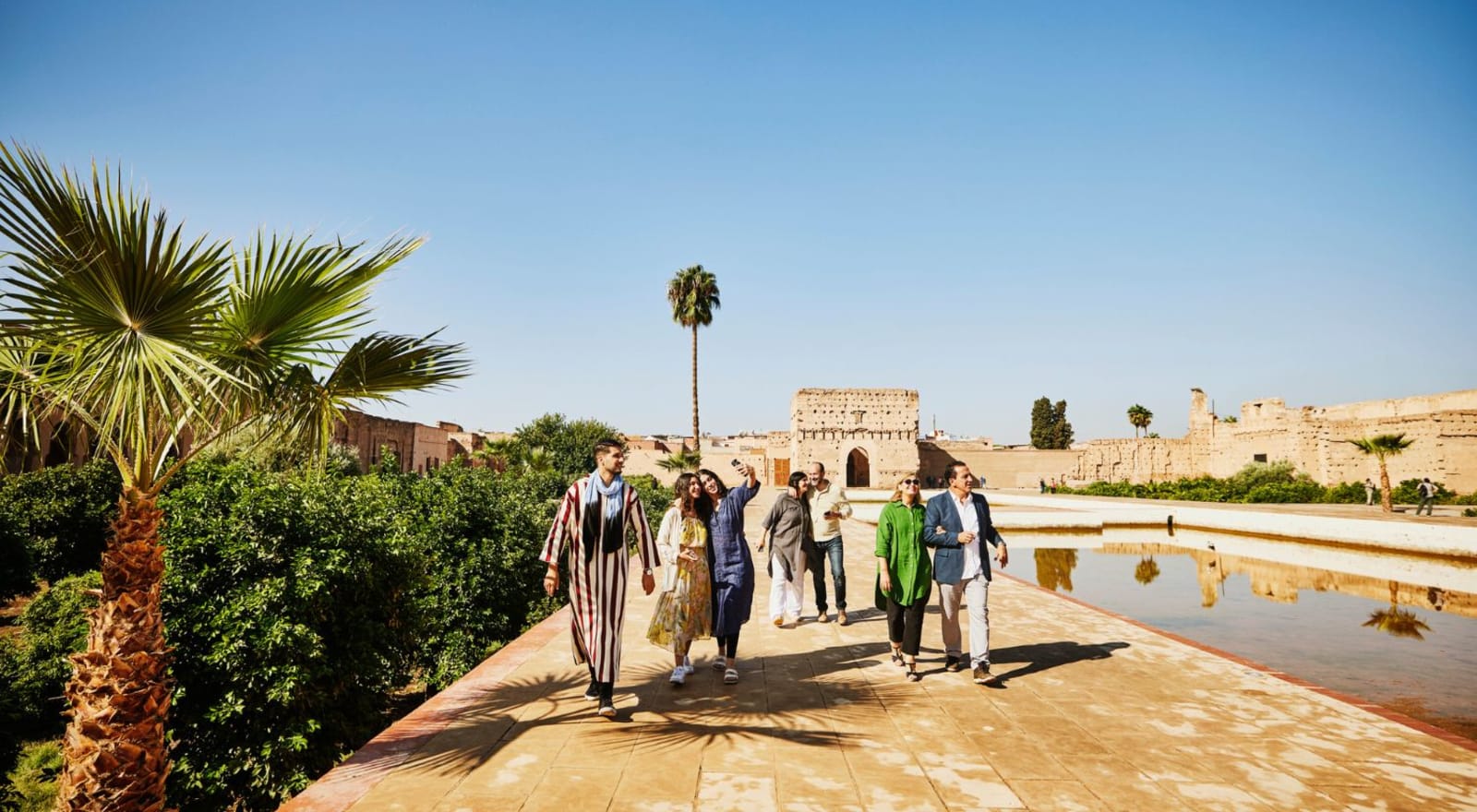 Expert Guiding: The tour guide who leads you is more than mere tour leaders; they are the architects of your experience, taking care of all the logistics and trip details. Delve into their backgrounds and expertise. Are they an experienced guide, adept at unraveling the mysteries of the neighbourhoods you'll traverse? Perhaps the local guide of your tour operator are intrepid globetrotters themselves, bringing a wealth of personal experience to your journey. Or do they hail from the host country and landscapes you're set to discover, intimately acquainted with every hidden gem and cultural nuance? Your tour leader is the compass to your adventure, so it's vital to ensure your stylistic synergy with them, as their presence will shape your unforgettable voyage.
Tour companies we recommend
Intrepid knows adventure travel inside out. Regarded for their unique style of small group, authentic travel means you'll eat, sleep and get around the local way. With three travel styles to choose from, Intrepid trips strike the perfect balance between included activities and 'you time', and cater to a range of budgets. Plus you'll have the knowledge of a local leader, taking you out of the guidebooks and into a world you're waiting to discover.
Peregrine is the adventure cruise specialist, the go-to for premium travel. Hand-picked accommodation, small groups, award-winning local guides, added inclusions and a more considered pace. Premium means an exceptional experience, but never an artificial one. Wherever you travel with Peregrine they'll take you to the major highlights as well as the route less taken. This gets you closer to the local people and the culture you came to discover.
An Aussie tour company with 20 years' experience, they specialise in locally-led and tailor-made adventures across a range of trip styles that cater to young and old, solo travellers and mini-size adventurers too. From far-flung spots on the map like Africa, South America, Morocco and Turkey to closer gems like Asia and Russia, they know how to make it all so easy and match you up with great local guides.
Back-Roads Touring is a small-group touring concept offering leisurely regional tours throughout the UK and Europe. Tours explore local areas that might not be as high on the bucket list but should be such as Cornwall, La Provence, Loire Valley, the Scottish Highlands and Northern Italy. Tours range from one to 14 days in length. This company has more than 25 years experience touring the UK and Europe, with guides that are both knowledgeable and approachable.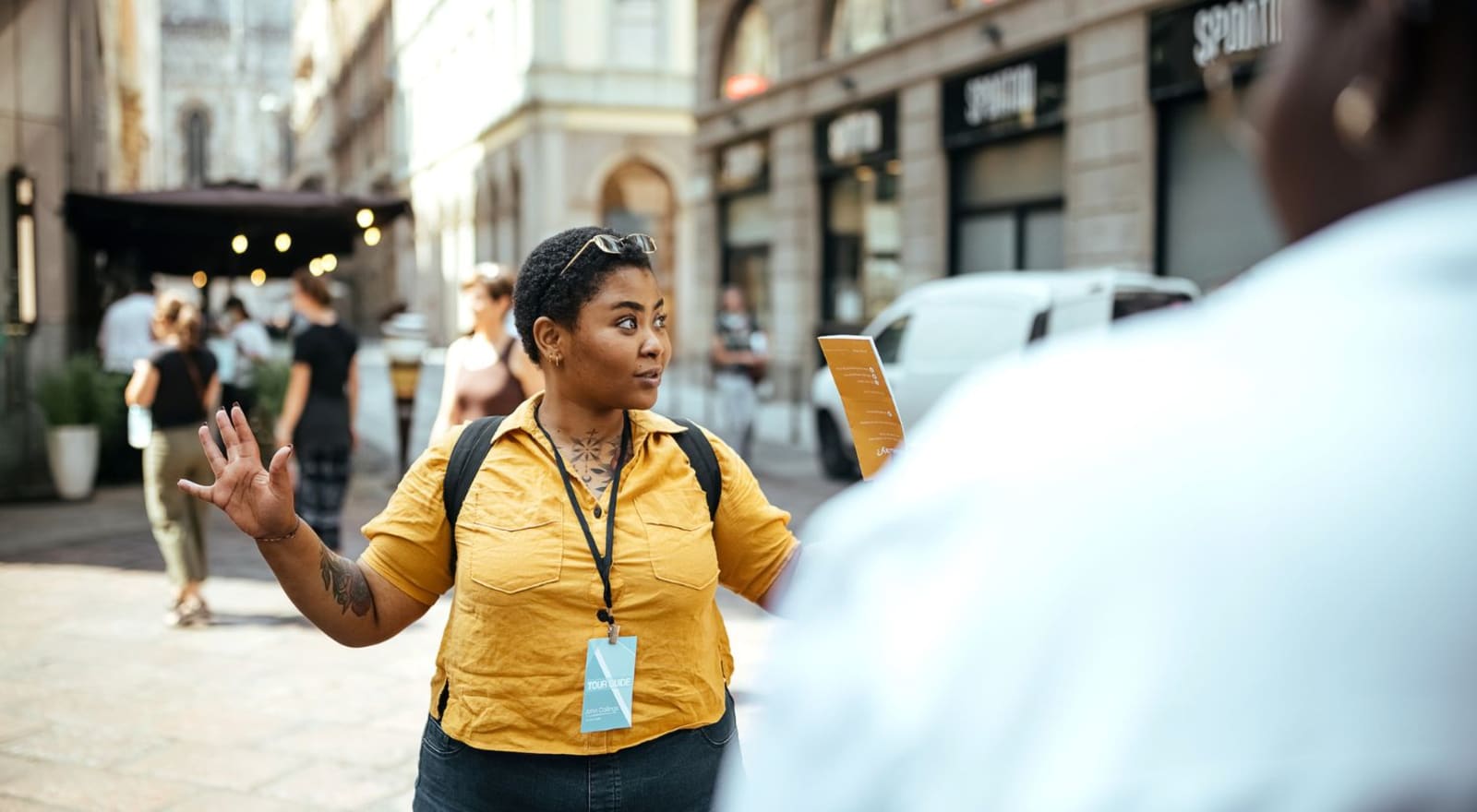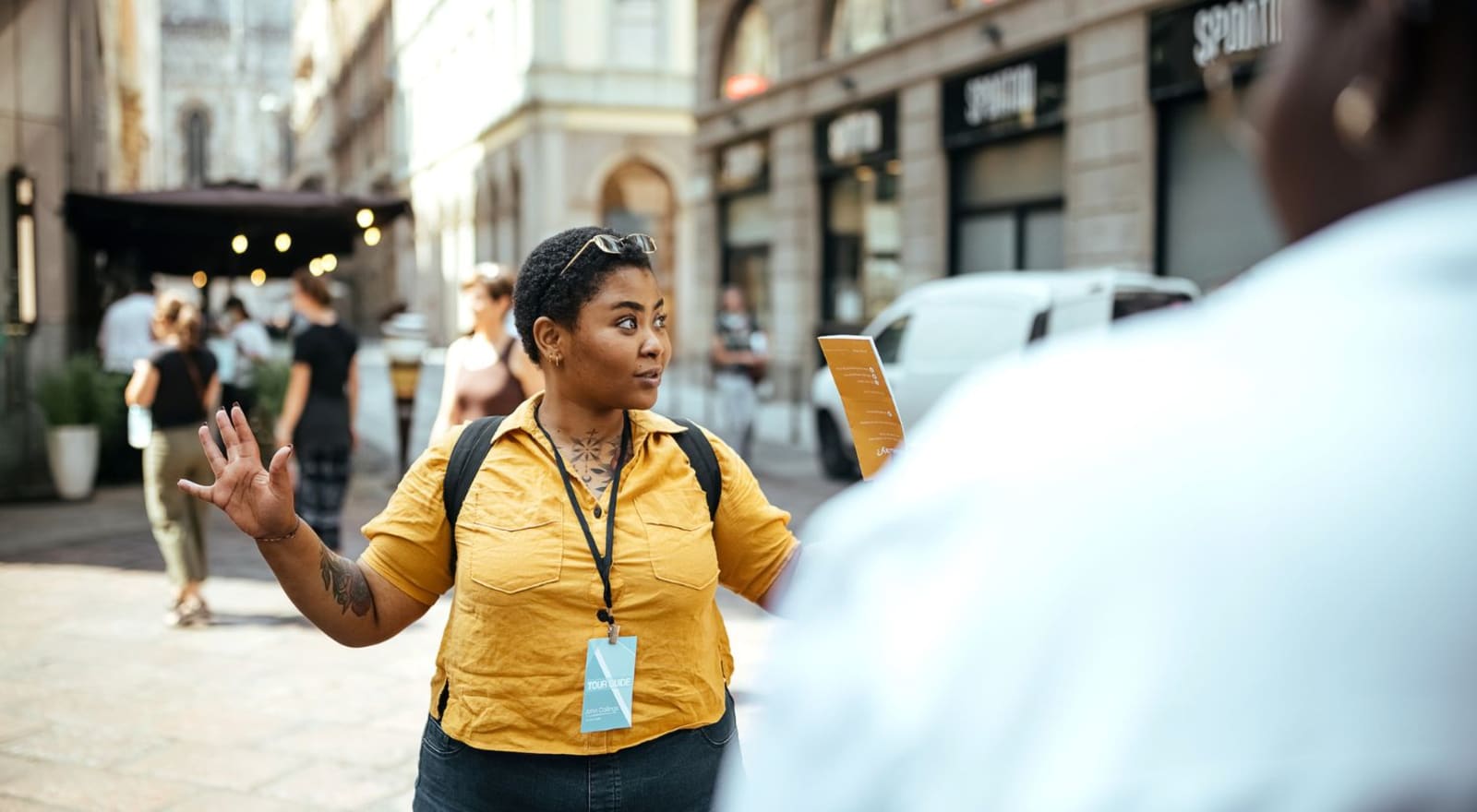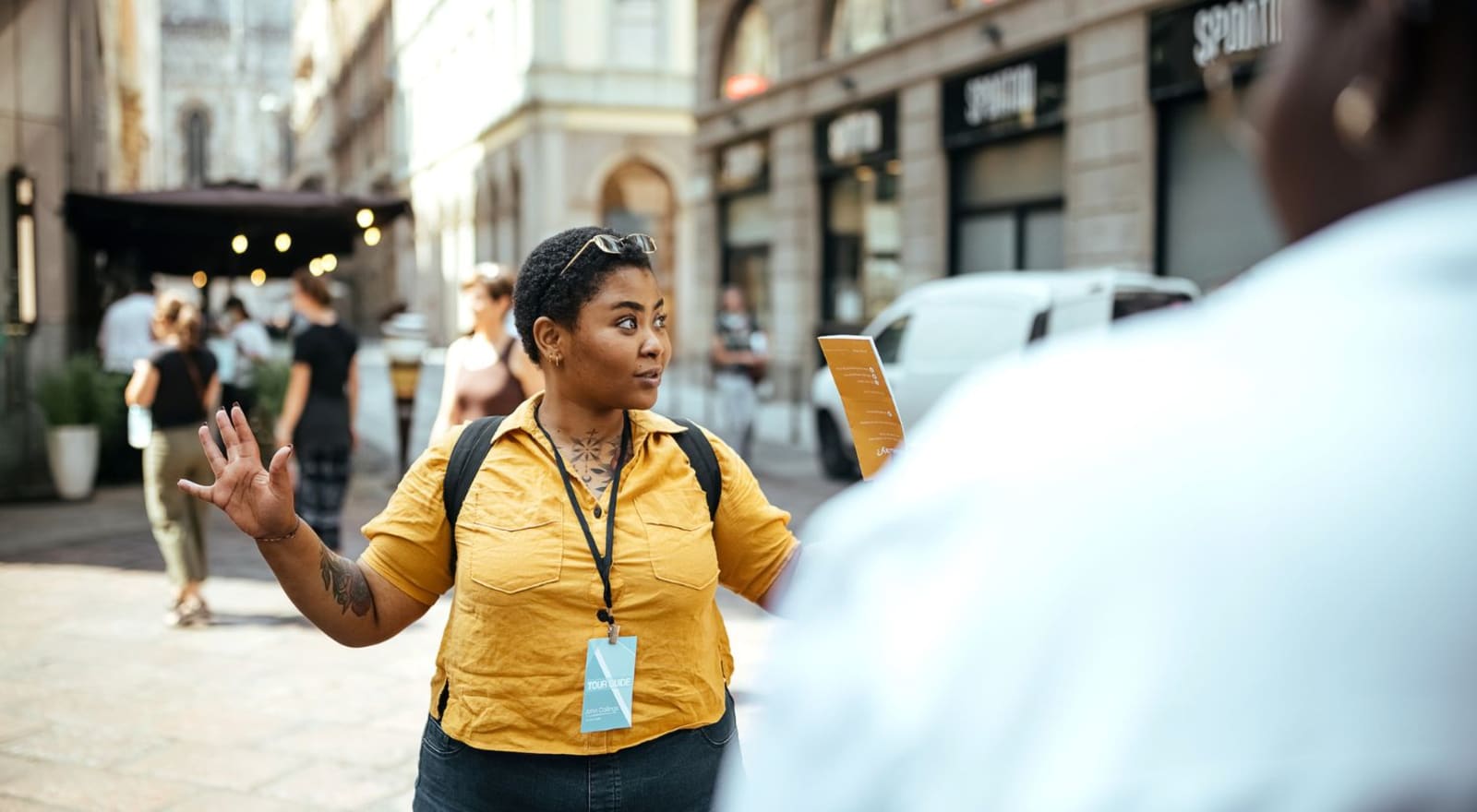 How to plan an adventure holiday
Adventure travel can certainly be thrilling. Planning is essential to ensure you have a wonderful time and don't end up crying over melted ice cream. Here are some additional tips for planning your first adventure tour.
Choose the right time of year: Research the best time to visit your chosen adventure destination(s).

Book your shoulder accommodation and tours early: Many of the cities and islands on this list are quite niche and can have limited capacity, so it is important to book your accommodations and tours early, especially if you are travelling during peak seasons.

Plan your activities: Whether you're planning to engage a organised tour or travel independently it is important to plan your activities, and any before and after your tour begins, in advance to make the most of your trip. It's also a good idea to plan them in advance so you and any travel companions feel like you're contributing to the planning and that everyone's different interests are equally explored.

Make a list: There's nothing worse than arriving for your two week hike only to realise you forgot your trekking poles or something as simple as band aids. Make a list, and check it several times in the weeks leading up to the trip.

Relax and enjoy: Each of these locations is beautiful and adventurous in its own way, but don't forget that it doesn't have to be all about adrenaline and action. Make sure you take the time to soak in your surroundings and give yourself some downtime.
---
Flight Centre acknowledges the Traditional Custodians of Country throughout Australia.