Flights to Bali
Find out why so many Australians rate this Indonesian island paradise as their number one holiday destination with our cheap flights to Bali. Under seven hours from Sydney, exotic Bali beckons with its beaches, retreats and more.
Personalised Expert Advice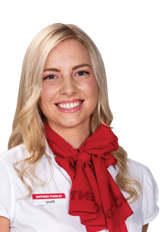 Travel Expert
Flight Centre, Australia
Travel tips from the experts
Australians travelling to Bali are granted visa-free entry for a stay that is less than 30 days.

What to know before you fly to Bali?
If you're looking at flights to Bali, keep in mind that the high season in Bali falls during the months of July and August, as well as during the Christmas holidays and Easter holidays in Australia. The best time to fly to Bali is during the months of April, May and June when the weather is still quite dry and the air a little less humid.
Visas are no longer required for stays of less than 30 days, and there are few language barriers with many Balinese speaking fluent English. Note that one Australian dollar is worth around 10,700 Indonesian Rupiah (IDR).
Airports in Bali
The main airport of Bali is Bali Ngurah Rai International Airport (DPS), also known as Denpasar International Airport. It's located 13km south of Denpasar and is easily accessible from Kuta via taxi or shuttle bus. As the third-busiest airport in Indonesia, it's a modern facility fully equipped with cafes, restaurants, and gift shops.
Related Destinations
Haven't decided? Get inspired by these related destinations.
Popular Flight Routes
Check out our cheapest deals from other domestic airports.
Our Flight Experts can assist you with