13 Romantic Things to Do in London
Planning to visit London with your other half? Make sure you check out our list of the best romantic things to do in the UK's capital!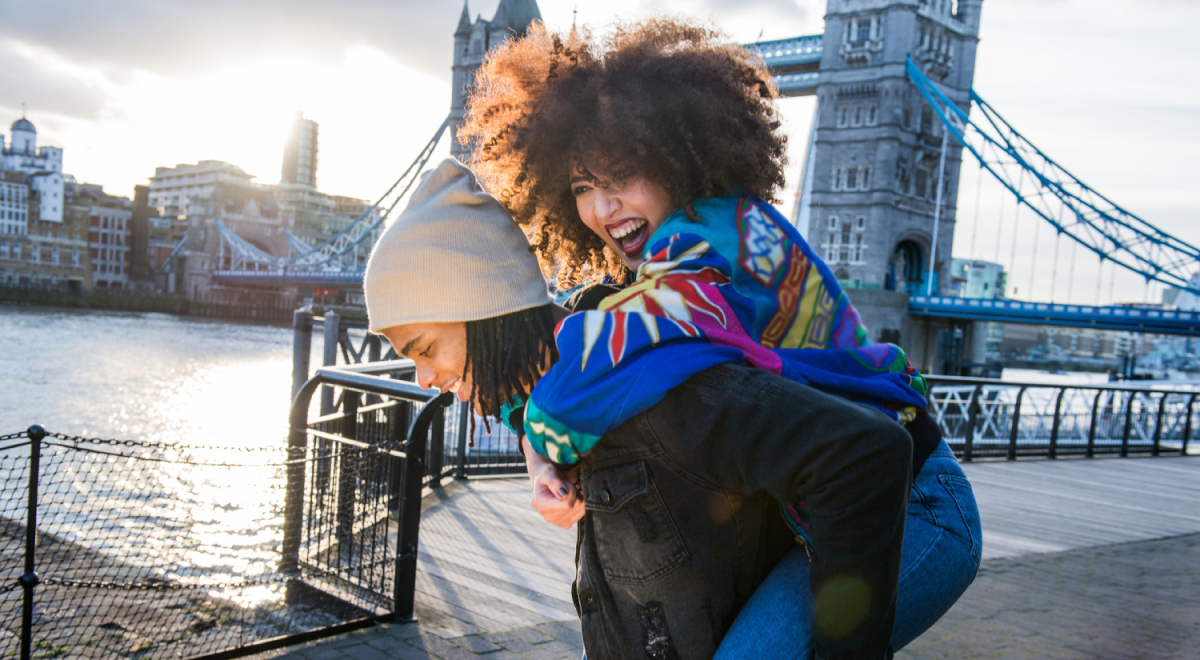 ---
---
Planning to visit London with your other half? Make sure you check out our list of the best romantic things to do in the UK's capital!
---
London is one of the best cities to explore with your significant other, there are so many great things to do as a couple. Start your romantic day with breakfast in bed at your hotel before heading out to discover London together.  
From exploring museums to visiting Big Ben or Tower Bridge, to dining out at famous restaurants and catching a show at a West End theatre, there's something to suit you both.  
Here then are our top 13 fun things to do in London with your other half. Surprise your partner with one or two on the list and you'll be sure to have a memorable romantic break in London!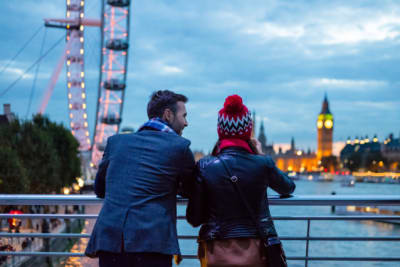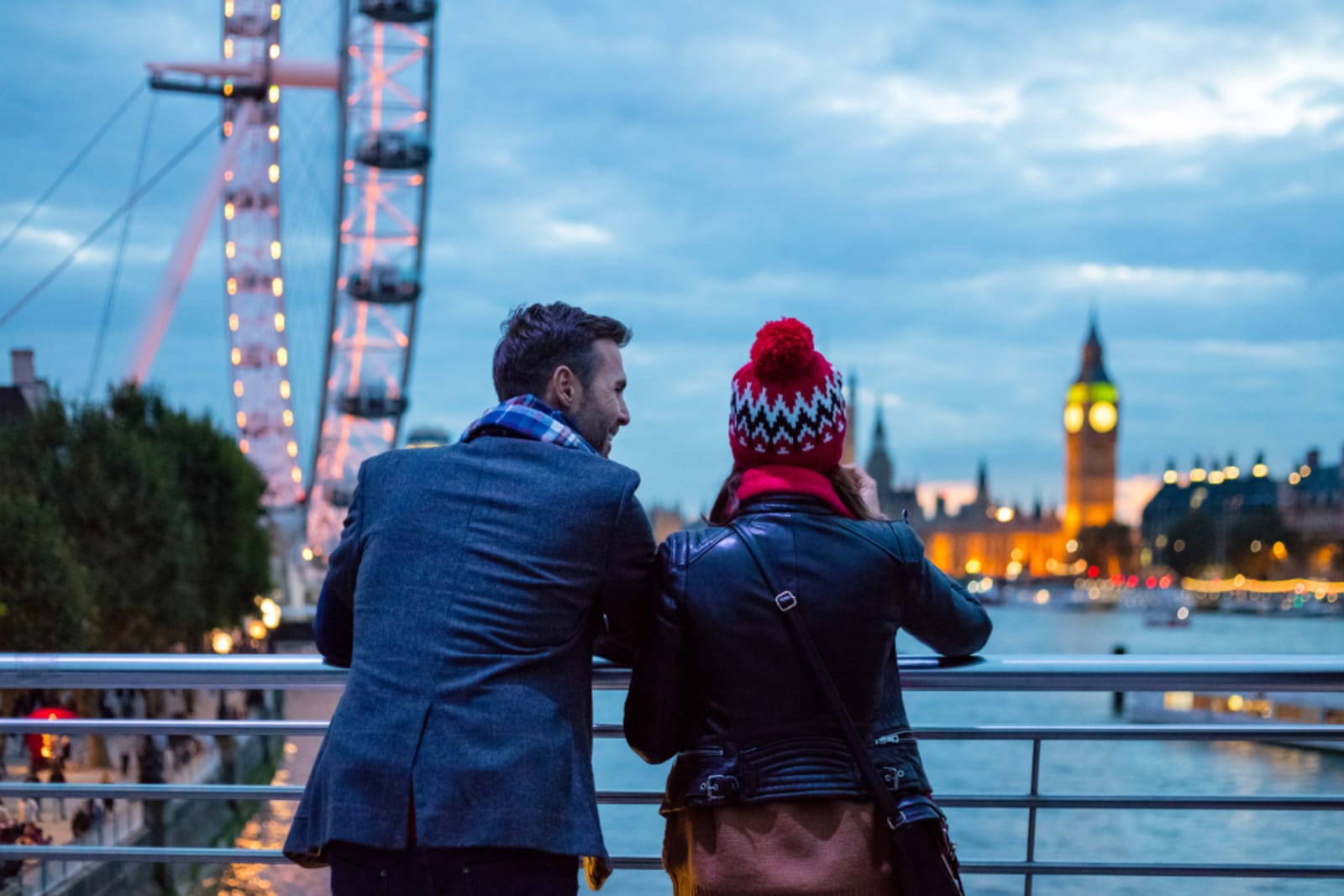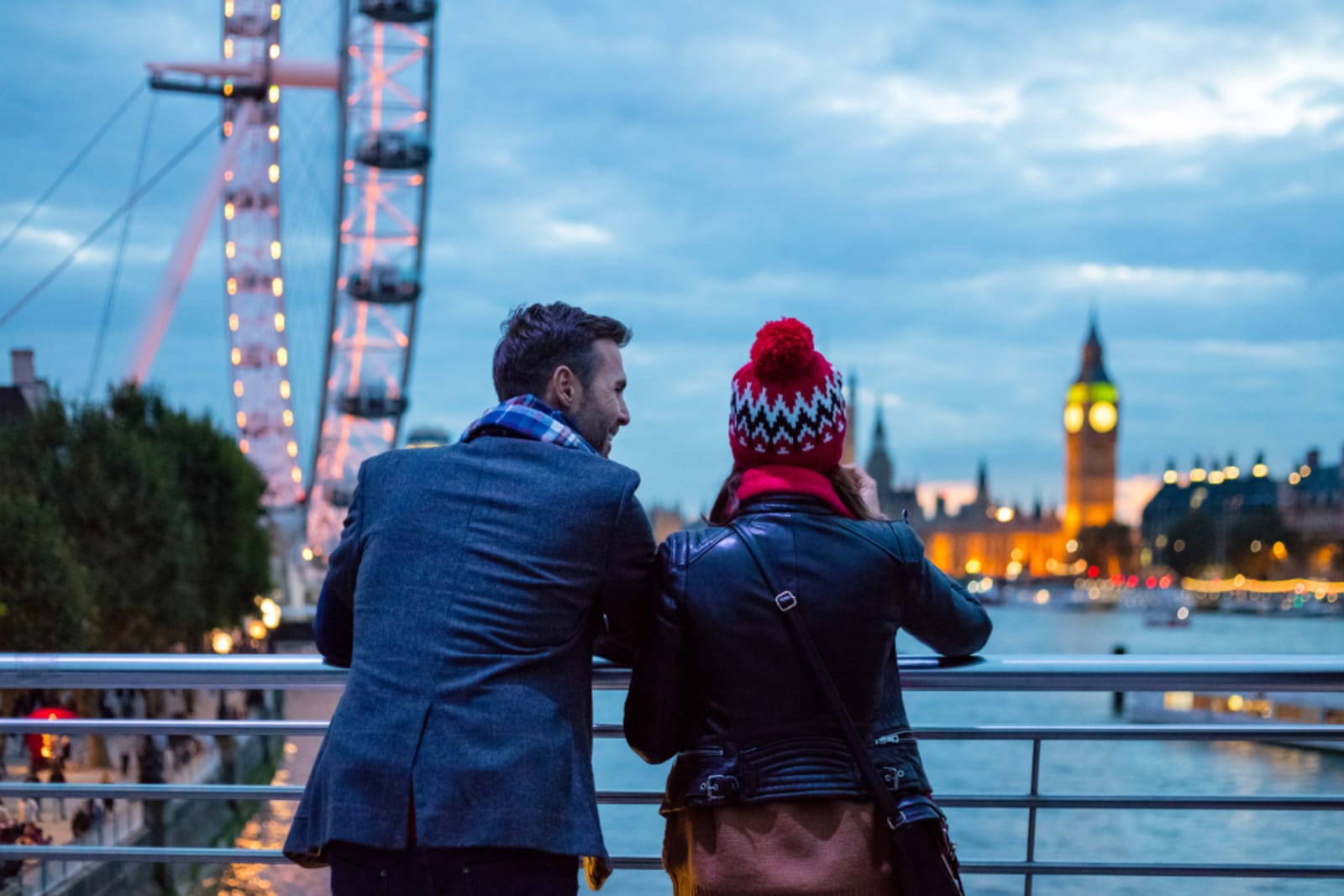 1. Spend Time in a Luxury Spa
We all deserve to feel like royalty now and then. With so many luxurious spas in and around central London, you'll be spoiled for choice!  
One of the most romantic things to do as a couple is enjoying a day of pampering at one of these luxurious spas: AIRE Ancient Baths, The Retreat at The Londoner in Leicester Square, Spa de La Mer at Harrods, or The Berkeley Health Club & Spa.  
Treat yourselves to a massage and facial, or maybe even try a few new beauty treatments you've always wanted but never had time for. A spa day will leave you both glowing.  
2. Wine and Dine at one of London's Many Eateries
Where to share a table for two in London? How long's a piece of string? There's no one sure fire way of narrowing it down. You could have lunch at one of the many trendy restaurants near St James Park and watch the boats go by on the Thames. In the city, we recommend the Paradise Soho, Bao Soho, Silo in Hackney Wick and BiBi in Mayfair.  
Or you could treat your partner to a fine dining date at one of the top restaurants the city has to offer, like Bob Bob Ricard in Soho, Noble Rot Wine Bar, Aqua Nueva, and Brasserie of Light. Bob Bob Ricard offers British and French cuisine in an art deco atmosphere. Located in Upper James Street, this delicious restaurant serves a chocolate fondant to die for! 
For something more budget friendly, check out Borough Market for the best fresh produce. Established in 1756, it's one of London's finest food markets. Treat yourselves to some amazing street food at the market's stalls that tempt you with cuisines from all over the world including Mexico, Spain, Taiwan, Japan, India, Malaysia, Thailand and Italy!  
How about dining while enjoying amazing views of the city? Head to The Shard skyscraper, which offers seven different restaurants and bars, or take a ride up to Sky Garden and enjoy British fine dining at its best at Fenchurch rooftop restaurant. 
3. Spend an Evening at the Theatre
From Shakespeare's Globe Theatre to the National Theatre, there's nothing like catching a show to spice up the emotion of a romantic date.  
Better still, there's nothing more romantic than an uplifting musical. London's West End theatres are what Broadway is to New York with all its timeless classics. Our long-running West End favourites include The Lion King, Wicked, Mary Poppins, The Tina Turner Musical, Les Misérables and Mamma Mia, just to name a few! 
---
---
4. Sip Cocktails
London isn't short of romantic evening venues, there's so much to choose from. Having a cocktail (or two) at a London bar is a great way to start your date night!  
Xi Bar overlooks the Thames and Tower Bridge, here you can enjoy spectacular views of some of the city's famous landmarks while enjoying your favourite tipple.

We also love Dalloway Terrace with its dazzling outdoor dining area covered in flowers from floor to ceiling! Another favourite spot is Eve Bar in Covent Garden, a stylish dimly-lit bar that serves up cocktails to set your eyes fluttering – like the Red Flags which mixes two types of gin, apple juice, miso and Champagne!  
And speaking of cocktails, Bar Swift in Soho is also the place to try an award-winning mix – sip on a Long Beach, a Snoop Dogg inspired cocktail (!) with a refreshing mix of vodka, Riesling, yuzu, coconut and lemon. Bar Swift also has a downstairs den stocked with over 3,000 whiskies from around the world!  
Our last recommendation for a romantic London date is Blind Spot in Covent Garden, an intimate speakeasy-style bar that serves more incredible cocktails! Order yourselves a Smile Foray (a tongue-tingling mix of chamomile-infused grey goose vodka and lemon sherbet)  and grab a lovely light snack from the menu that offers pork belly, grilled octopus or truffle and pecorino nuts. Blind Spot is great either as a starter before going out for dinner or as the place to finish a big night out in style (they're open until 2.30am from Thursday to Saturday)!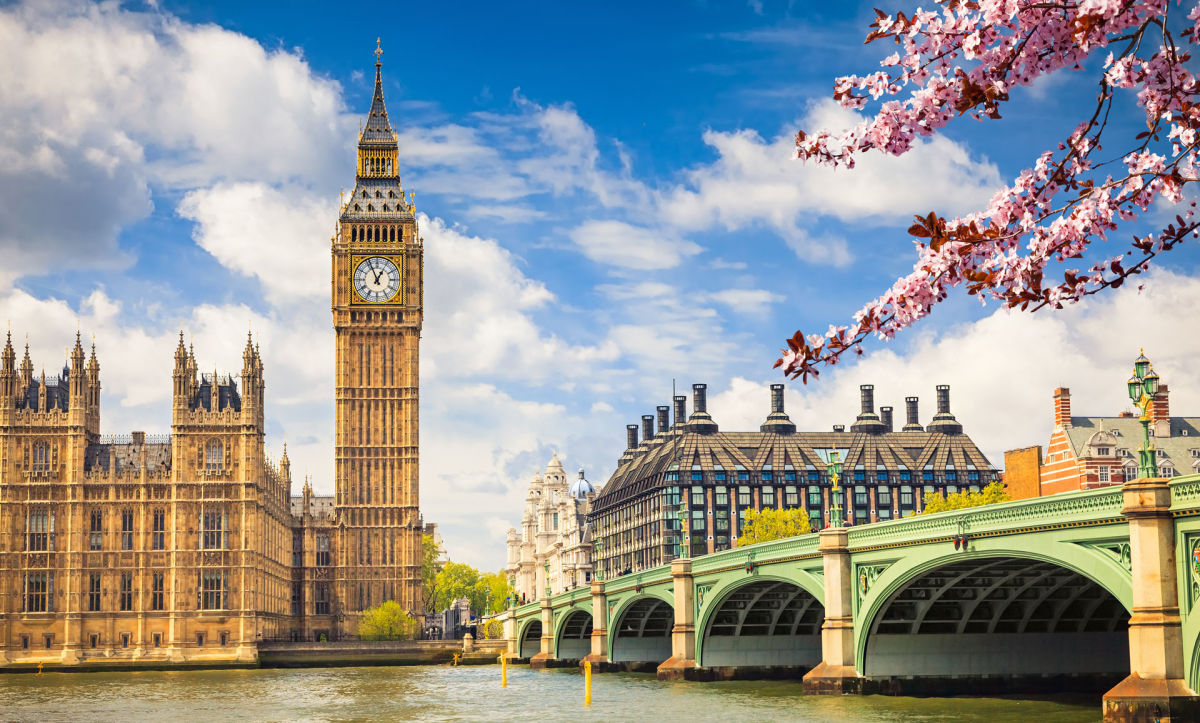 Expert tip
If food is what is wanted then head to the Balti Triangle which is to the south of Birmingham City Centre. It's where the Balti was invented and become a main stay of British cuisine. Try the Table Naan which could feed you for a week.
5. Visit Some of the Most Beautiful Churches in London
Does the chime of wedding bells feature in your future? No trip to London would be complete without visiting one or two of its city-defining churches.  
A visit to St. Paul's Cathedral is almost necessary! The cathedral is one of London's most iconic landmarks and features in a lot of movies.   
For something more intimate, take a tour of St Mary-le-Bow Church. This historic house of God is English Baroque architecture at its best. It's also known as the Wedding Church because it has hosted sooo many marriage ceremonies over the years. 
And don't forget Westminster Abbey, founded by King Edward I in 1269. The abbey is famous for its role in royal history having hosted coronation ceremonies since 1066.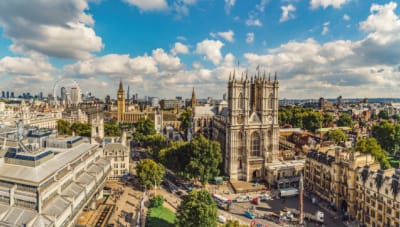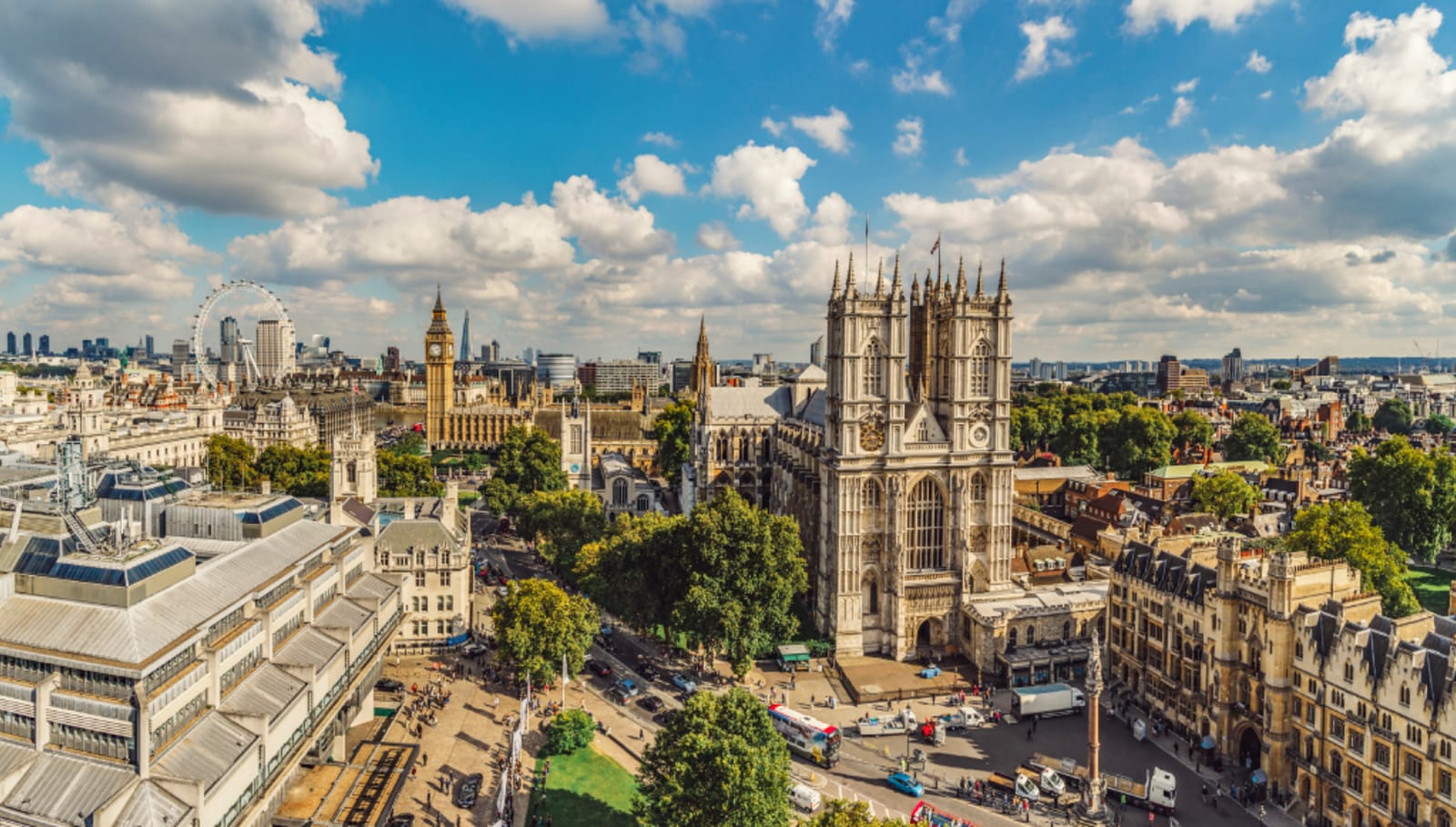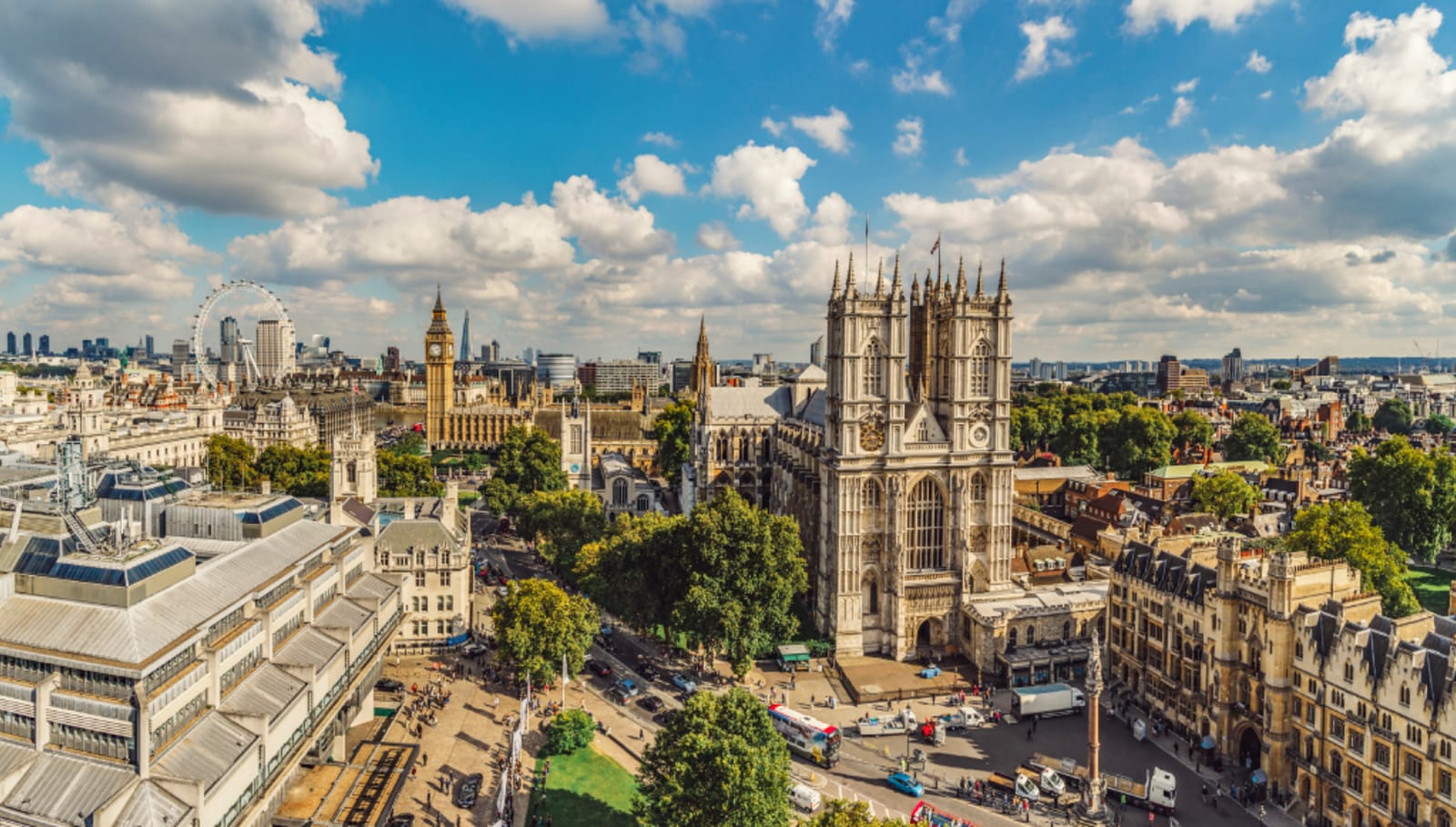 ---
---
6. Watch a Free Street Performance
Throw a brick in London, they say, and you'll hit a street performer (not to mention get arrested, so please be nice as this is just a metaphor).  Hyde Park, Trafalgar Square, South Bank and the Underground ring out with the tones of varying talent - but some are actually quite good. Ed Sheeran, for example, started out by playing in London train stations.  
But Covent Garden is the place to see the best street performers. Impromptu entertainment began here in the 1660s with the first ever performance being a marionette (or puppet) show which took place in the famous Piazza. Now it's a hub of humour and harmonics with musicians, jugglers, magicians, singers, clowns, mimes, uni-cyclists and acrobats all in on the act.  
And even if you think you're not a fan of impromptu open-air performance, a wander through the inner city streets just might find you enjoying something neither of you ever thought you would. 
7. Visit a Museum or Gallery
Maybe you met the love of your life at a museum? How lucky are you both to have landed in London! The city's museums are among the most famous in the world.
The V&A (Victoria and Albert Museum) is a leading art and design museum with over 2 million works on display. The building itself is a head-turner even before you catch your first glimpse of the fashion gallery with garments from the 700s to today. And entry is free. Bonus!  
It goes without saying that you should both also check out the the British Museum, it's free too! Since opening in 1759, the British Museum's collections have showcased two million years of human history and culture – the Egyptian sculpture gallery being our favourite. 
Another amazing museum not to miss in London is The Natural History Museum, where you will see dinosaurs (not live ones though sorry!), exhibits about volcanoes, a mammal gallery including a blue whale model, a mineral, gemstone and rock gallery (yes that's fun too) including gold nuggets, Stonehenge rocks and kryptonite! The museum is also free, but you just have to pre-book your free tickets on their website. (There's an option to donate on there too.)
If you're into design and all things creative, The Design Museum is devoted to graphic, architectural and fashion design. The permanent collection is free to visit but exhibitions have an entrance fee.
There are too many great museums in London for us to list them all, but one thing to note is that a lot of them offer free entry.  
---
---
8. Take a Day Trip Beyond London
If you're staying for more than a few days, we recommend taking at least one day to explore an area outside of London. 
We recommend contemplating the spires of Oxford (just over an hour's drive north), admiring the prehistoric monument of Stonehenge (a 1-hour 40-minute drive away), exploring the Roman sites in Bath (over 2 hours drive) or discovering Cardiff (but that's almost 3 hours drive each way so maybe spend a night there too!). 
You could also visit Canterbury, just over an hour away, which is a beautiful historic city and a UNESCO World Heritage Site – the stunning cathedral is particularly impressive, and you also must check out the Westgate Towers and Gardens, St Martin's Church and St Augustine's Abbey while you're there. 
9. Visit South Bank
South Bank is full of restaurants, museums, and shops and that's where you'll also find the famous Shakespeare's Globe Theatre. Watch a play or take a guided tour – they offer regular tours and even have themed tours which are really cool, like their festive family tour around Christmas time, and their Shakespeare True Crime walking tour around the area.
You could spend hours just walking along South Bank and exploring one of its many attractions like The London Eye or Tate Modern art gallery. Break up the walk and catch a boat from Westminster Pier or Waterloo Pier to see some of the sights from the Thames.
10. Go Ice Skating Under the Stars
Ice skating with your loved one can be picture-perfect romantic, especially when one of you is a little less skilled and needs the other to hold them. (Be warned, however, that if you're both inept on blades the spectacle will be more comic than romantic.)
Hyde Park Winter Wonderland is a great place to go ice skating, especially when it's decorated with Christmas illuminations. It's open from November to January, so you have to plan ahead. 
Alternatively, there are other outdoor rinks - at The Hampton Court Palace, The Somerset House or The Queen's House - dotted around London where you can go skating under starry skies. And if you're looking for one that is open all year round, The Alexandra Palace is the place to be. Even if you do land on your bum a few times, what could be more fun? 
---
---
11. Take a Helicopter Tour
For something very ooh-la-la for your romantic day in London, try going duka! duka! duka! over the city in a helicopter! You'll see famous sites like The Houses of Parliament, Tower Bridge, Buckingham Palace, St Paul's Cathedral, The London Eye and more. It's hard to beat the views! 
Alternatively, if you don't mind spending some extra money and time travelling, take a train out to Stonehenge for an afternoon picnic and then returning by helicopter for spectacular views of London at night.  
The closest helipad is about 40 minutes from central London by car or about 1 hour on public transports.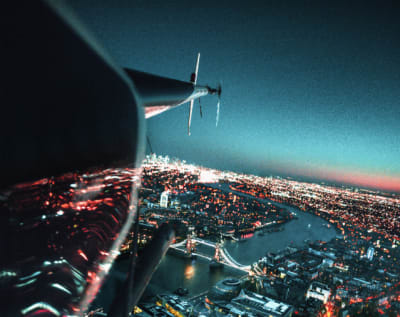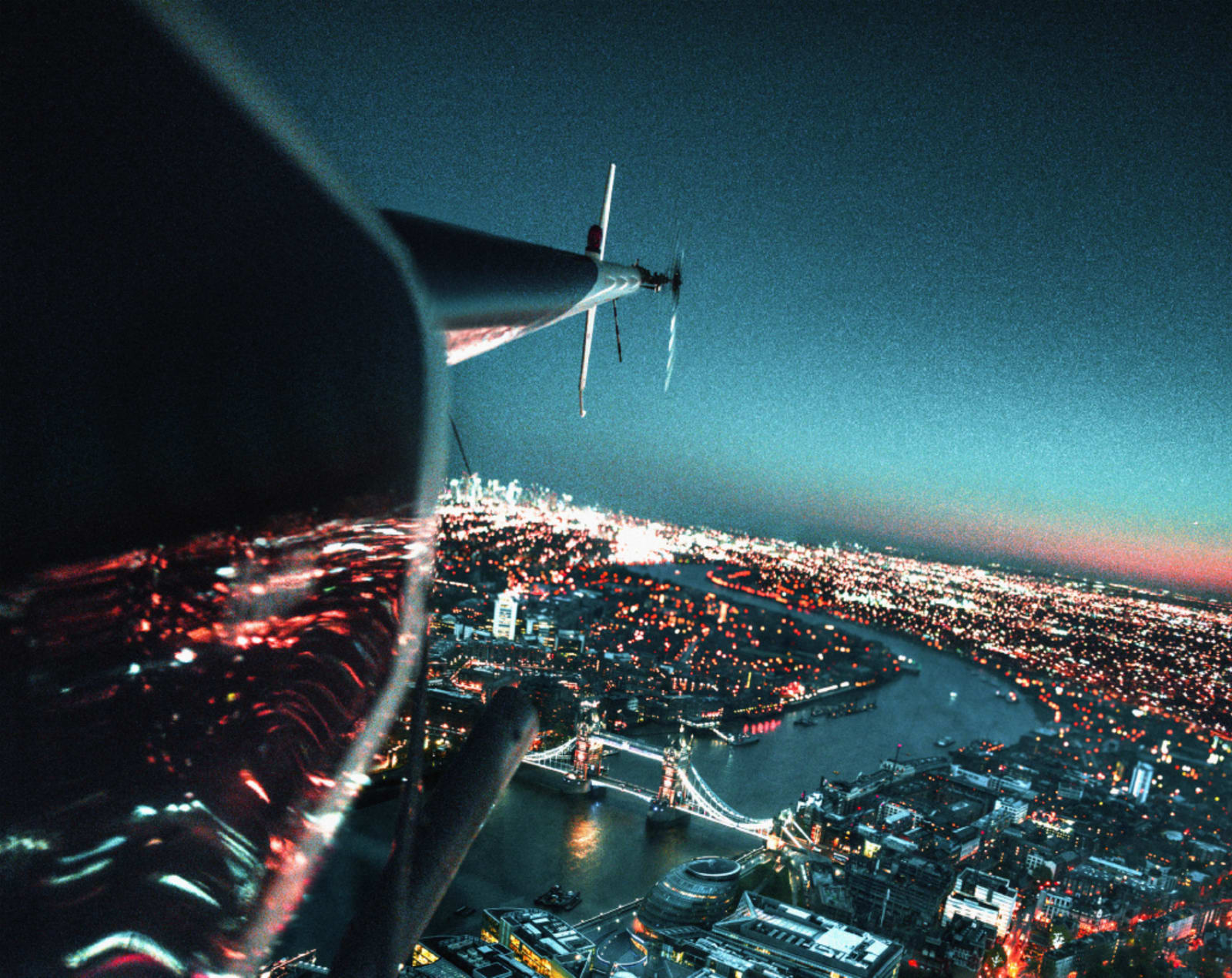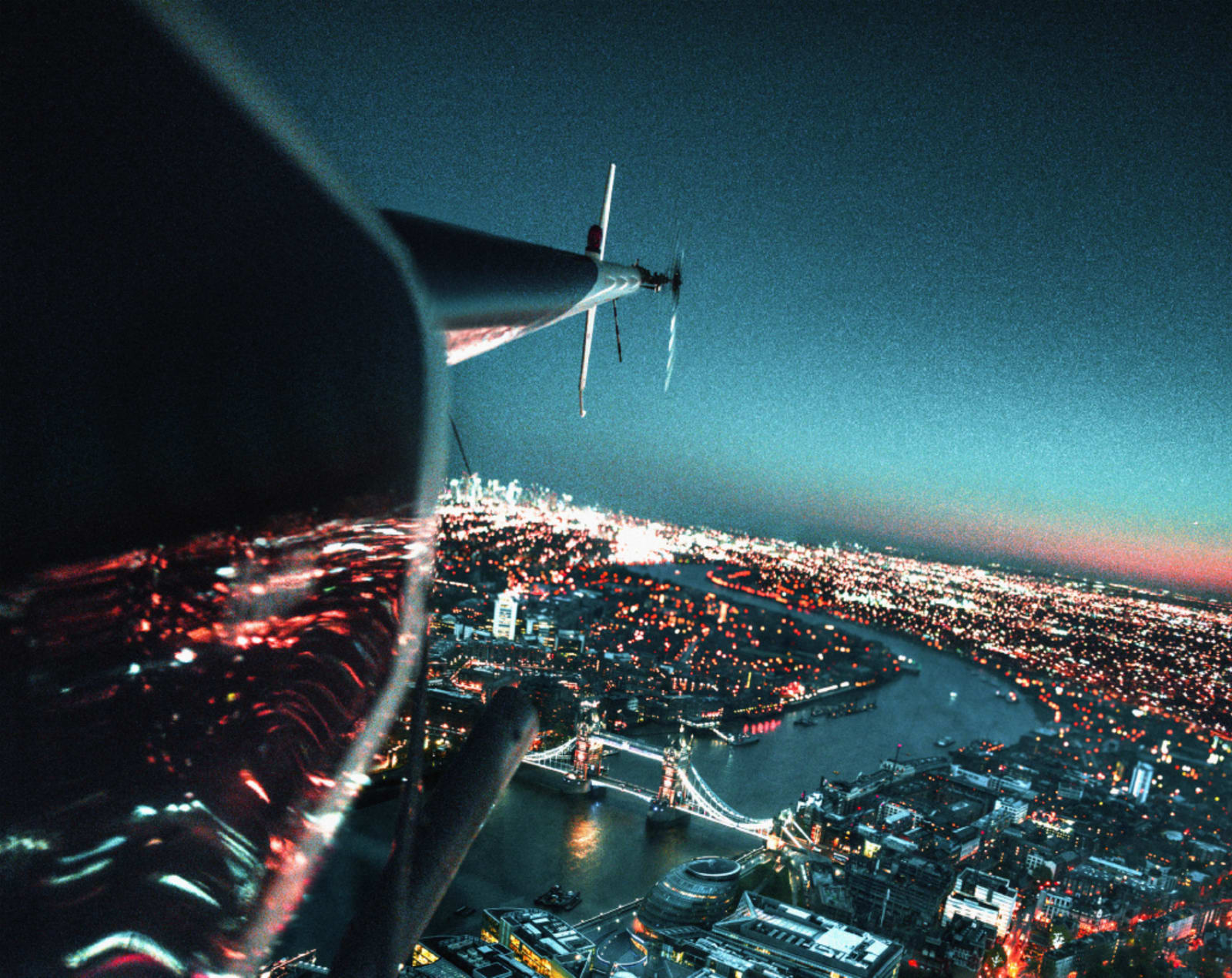 12. Check out the London Eye
Romance and a Ferris wheel go hand in hand. And there's no better place than the London Eye, which offers amazing views over Big Ben and Westminster Abbey.  
Then dial up the starry-eyed factor and take a ride at night when all of London lights up.  
Now we're talking! It could even be one of those moments when one partner drops to their knee and ...
---
---
13. Shall we get a room?
So you asked: what is the best hotel to stay at for couples in London? 
If you're planning on staying in a hotel in London, it's always important to ensure you're comfortable and have good amenities.  
If you're looking for true luxury, hotels like The Rubens at the Palace (their high tea is the stuff of legends!) or The Montague on the Gardens, can't be beaten and both offer ultimate comfort, free wifi, and complimentary breakfast to make your stay even more bonza.  
You can also look into hotels with a jacuzzi or swimming pool like The London Marriott Hotel Regents Park or The Sofitel London St James, so you can enjoy an evening swim together. Some hotels (like the Novotel London Canary Wharf) even have rooftop bars where you can watch the sunset over London!  
Whether you're celebrating a special occasion or just looking for a fun and relaxing getaway for two, there are plenty of ways to ensure that your time in London is filled with romance and we hope this article helped you out with that! 
Feeling inspired? Check out our best airfare deals to London or our top holiday deals here. 
PLUS: read our comprehensive London Travel Guide before you go! 
---
Flight Centre acknowledges the Traditional Custodians of Country throughout Australia.