For the most up to date policies from our key suppliers, please visit their websites.
Princess Cruises is the third largest cruise line in the world, carrying over 1.7 million passengers every year to destinations all across the globe. There are 19 ships within the Princess Cruises fleet, with Sun Princess, Sea Princess, Golden Princess, Ruby Princess and Majestic Princess sailing out of several Australian ports in 2019/2020, including Adelaide. Princess Cruises are known for their affordable luxury, offering more of that most sought-after shipboard luxury – the private balcony – across all cabin classes. The Piazza ­is also a signature drawcard for Princess Cruises, with most ships featuring this impressive grand central atrium that spans several decks and includes cafés, bars, a spiral staircase and several glass-walled lifts, providing 360-degree views of the ship. Princess Cruises also offer some exceptional experiences ­– the Sanctuary, which is a luxurious, spa-inspired top-deck retreat just for adults, and Discovery at Sea enrichment programs.
Interested in Princess Cruises deals? Talk to one of our expert cruise consultants today on 13 70 79 or get in touch using the form below.
Activities And Entertainment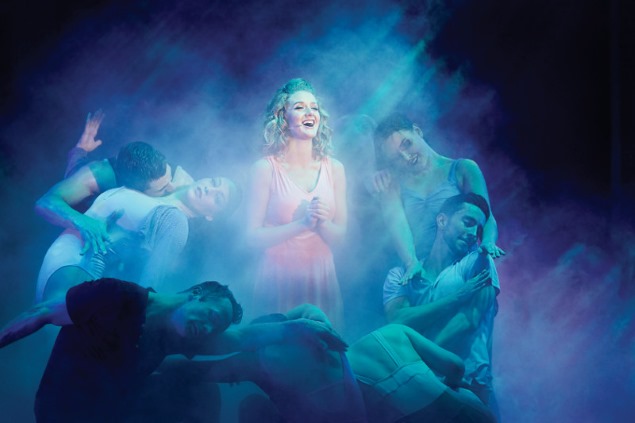 Princess Cruises go above and beyond when it comes to onboard experiences. In partnership with Discovery Communications (best known for their hugely popular Discovery and Animal Planet channels), Princess Cruises offer guests enriching experiences with Discovery at Sea programs. These include stargazing, snorkelling adventures and fascinating shore excursions. Other activities include wine tastings, art classes, and a dazzling choice of Broadway-calibre entertainment. The lavish productions aboard Princess Cruises will enthral guests of all ages, with shows from Jim Henson's Creature Shop, original musicals from Grammy and Academy award-winning composer Stephen Schwartz, as well as comedy, light opera and magic shows – just to name a few.
Dining And Bars
A captivating culinary journey is just part of the experience with Princess Cruises, with world-class dining options a key reason why many passengers return again and again. Princess has teamed up with renowned chefs such as Curtis Stone and Ernesto Uchimura to offer guests the finest cuisine at several specialty restaurants across the fleet. Dining options also include casual family-friendly dining, Anytime Dining, traditional dining, complimentary 24-hour room service, and an inviting selection of bars and lounges offering an impressive array of fine wines, beers, spirits, cocktails and more.
Beverage packages
Princess Cruises make your onboard experience even easier with beverage packages to suit a range of tastes. The most comprehensive is the Premier package, which includes cocktails, wine, beer, bottled water, teas, fountain soft drinks, specialty coffees and more. The 'Unlimited Soda & More' package entitles you to unlimited fountain soft drinks, plus mocktails, juices, and complimentary hot chocolate throughout your cruise, while the New Grounds Coffee Card gives you to 15 espresso-based specialty coffees.
Kids
Kids, teens, young adults and families are treated to plenty of fun and things to do aboard Princess Cruises. Camp Discovery is for kids aged 3 to 12, within which there are two groups: The Treehouse for ages 3 to 7 and The Lodge for ages 8 to 12. Surrounded by themes of nature, this is where children can play, create, discover and just generally enjoy themselves away from Mum and Dad. The Beach House is for teens 13 to 17, Club 1820 is for young adults aged 18 to 20 and there are also plenty of family activities to get involved in such as movie nights, game nights, onshore family excursions and stargazing nights. For a parents' night out, kids-only dinners and late-night group child-minding is available.
Princess Cruises Fleet
With 18 ships in the Princess Cruises fleet, accommodating from 672 to 3,560 passengers, this is certainly not a one-size-fits-all type of cruise line. Below is a general guide to the different ships within the Princess Cruises fleet, and an overview of the amenities, activities and experiences you can expect onboard each one. Take a look at the deck plans, peruse the staterooms and enjoy exploring every corner of the Princess Cruises fleet.
Why book your Princess Cruises cruise with us?