3 March 2021
Need the facts fast?
It's looking likely a South Pacific Travel Bubble will be the next cab off the rank after the Trans-Tasman bubble

Green lanes from island countries into Australia will likely open first, before we're allowed to travel to the South Pacific quarantine-free

Countries at the top of our travel list include Vanuatu, Fiji, Samoa, Cook Islands and French Polynesia
---
Australian Prime Minister Scott Morrison hinted last month in a radio interview with John Laws that there are more travel bubbles on the horizon, with the next cab off the rank after the Trans-Tasman bubble between Australia and New Zealand, a South Pacific travel bubble. I can already hear the poolside lounger calling my name.
Our tropical island neighbours have fared better than the rest of the world in terms of case numbers of Covid-19, with the Cook Islands still completely Covid-free, and others like Vanuatu, Samoa and the Solomon Islands recording just a handful of cases, all in quarantine. 
When it comes to the economy, however, the pandemic has been devastating for these nations, who rely almost entirely on tourism, the majority of which comes from Australia and New Zealand travellers. 

---
---
What would a Pacific travel bubble look like?
With the rollout of the Covid-19 vaccines underway in Australia, there's talk of more green lanes in airports and travel bubbles similar to the one already in place with New Zealand. Back in January Prime Minister Morrison and New Zealand PM Jacinda Ardern confirmed an agreement that New Zealanders would be able to travel to parts of Australia quarantine-free. This arrangement doesn't yet allow Australian travellers to head to NZ quarantine-free, but with any luck, it'll be in place before snow season.
While we're busy panning our newly inspired island holidays for 2021, it's most likely that quarantine free green lanes will open up for travellers from South Pacific nations into Australia first, but not necessarily the other way around. This is first because of Australia's immediate need for farm workers from the Pacific, employment usually fulfilled by seasonal travellers. And secondly, both Australia and New Zealand have pledged to fund the cost of Covid-19 vaccines in the Pacific, an initiative that will likely get underway before the borders open completely. 
There's no better traveller than a prepared one though, so we're mapping out our island escapes ready for when they say 'go!'.
---
---
Five islands at the top of our list when we can visit the South Pacific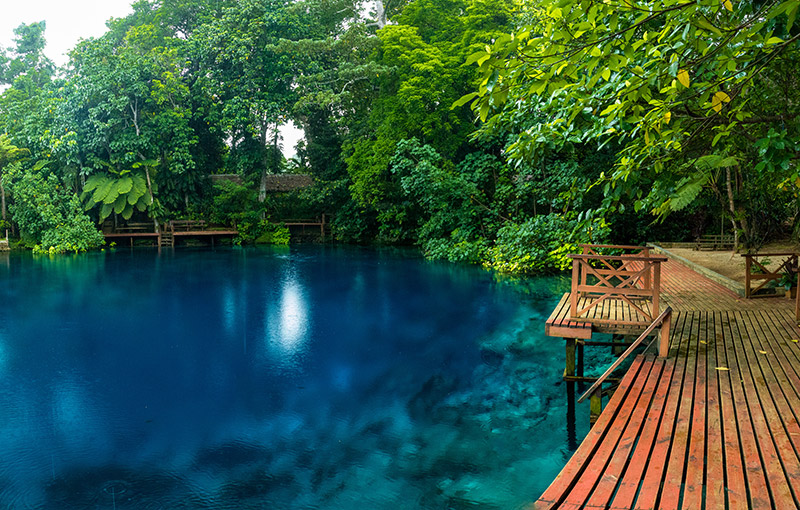 Espiritu Santo, Vanuatu
If immersing yourself in nature is the aim of your island game, then the largest of Vanuatu's islands, Santo should be number one on your list. It's littered with beautiful places to relax, including the famous blue holes you'll find around the island, beautiful Champagne Beach, and if you're into snorkelling and diving, there are incredible dive sites at Million Dollar Point and Coolidge Wrecks. Plus, you can fly direct from Australia. 
---
---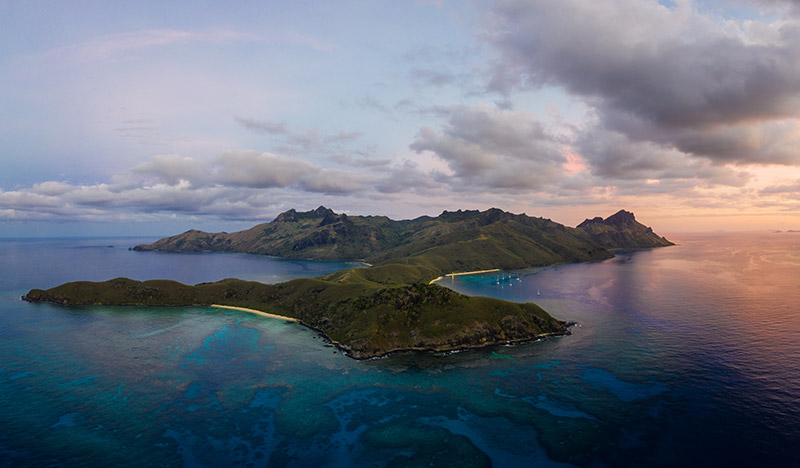 Yasawa Islands, Fiji
Less known than the main island resorts of Fiji, the Yasawas are a group of islands famous for their white sandy beaches and fine weather - they're in the sunniest, driest part of Fiji. The Yasawa Island Resort is the only commercial resort on the islands, which means a visit here is filled with deserted beaches, authentic Fijian culture and untouched snorkelling and diving in the surrounding reefs. Need an escape without phone signal? This is probably it. 
---
---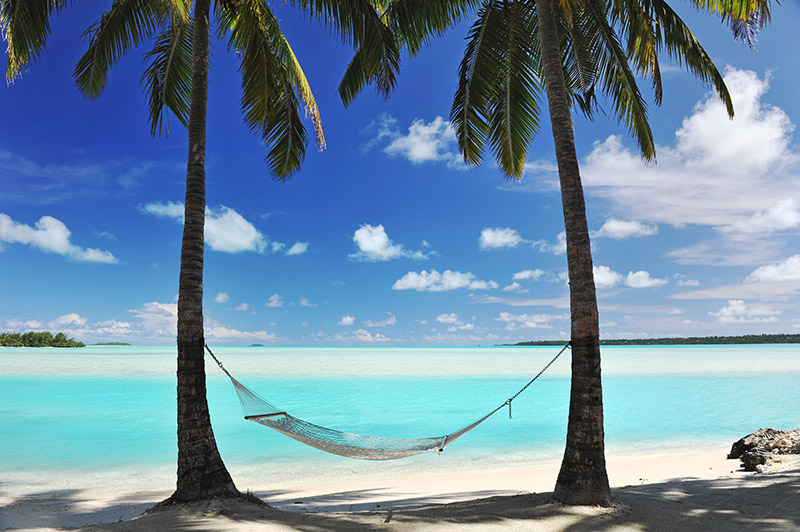 Aitutaki, Cook Islands
If you need an island paradise that's oozing romance for just you and your better half, Aitutaki is it. Aitutaki is made up of one main island, an incredibly beautiful turquoise lagoon, and a surrounding barrier reef. You can jump on a boat from the resort and make a beeline across the lagoon to a deserted island for a romantic lunch and snorkel without seeing another soul. The lagoon is renowned for its marine life, including rays, turtles and an abundance of fishlife.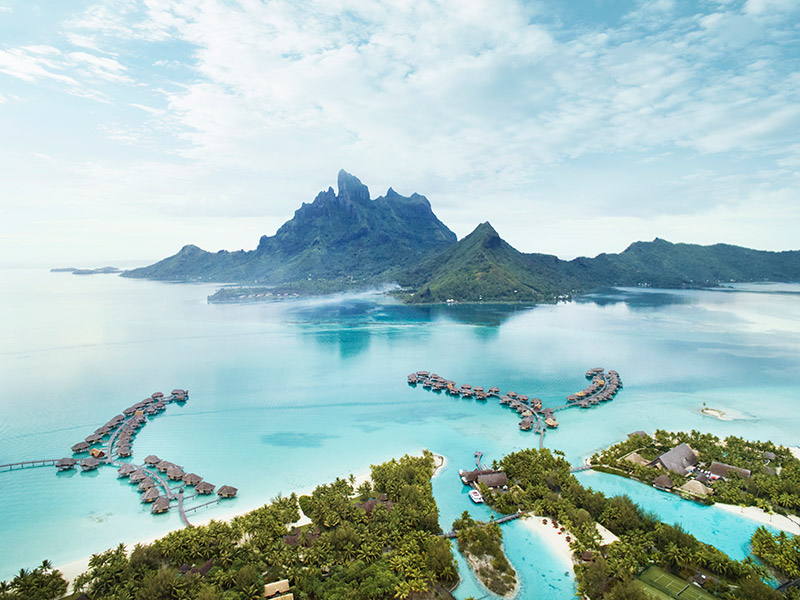 Bora Bora, French Polynesia
If you liked the sound of the lagoon at Aitutaki, stay with us, because Bora Bora in French Polynesia is also a lagoon-clad beauty to add to your list. Here you can snorkel with rays and sharks, hike through tropical rainforests, or kick back at a fancy resort. Yes please. 
---
---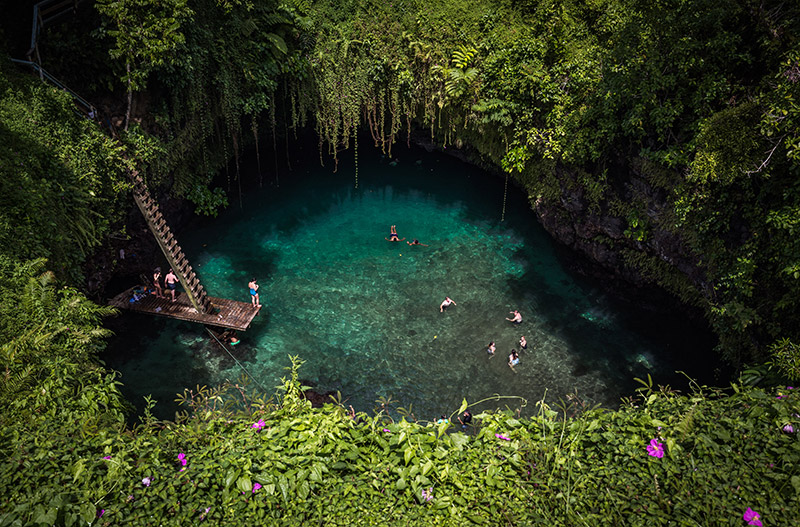 Samoa
Halfway between New Zealand and Hawaii, this small nation of just 10 islands has soared to the top of our must-travel-to list. Not only because it's a fairly untouched tropical paradise, but also because it sort of fills the nature hole that not being able to go to Mexico and Hawaii has left. What do we mean? Well, firstly there the To-Sua Ocean Trench, which is a crystal clear swimming hole surrounded by lush jungle - somewhat similar to the cenotes you'll find in Mexico. Then there is the surfing - though not for the beginners among us, for the coral reefs that ring the islands create massive but precarious breaks. Then there are some of the South Pacific's most beautiful waterfalls, incredible snorkelling, warm local hospitality and plenty of empty beaches to kick back and relax on. 
---
Other Travel Articles You Might Like...