London is the capital of England and has been a focal point of British culture for over a thousand years. It is one of the world's most exciting cities with plenty for even the most seasoned of travellers to marvel at. From food and landmarks to history and natural beauty, this city is an endless source of fun. A dedicated tour can help you see more of this eclectic city and Flight Centre can help you find just the right one.
Don't miss these London attractions
Day trip to Stonehenge
Culinary tours
The Cotswolds
Criminal walking tours
Tower of London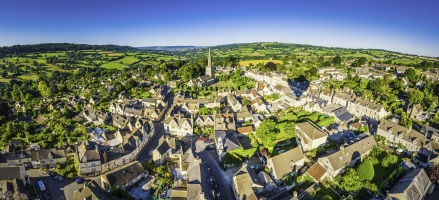 The best of the city
London's tourist attractions are as well known as they are visited, with sights like the Palace of Westminster, Tower Bridge, Buckingham Palace and St Paul's Cathedral attracting millions of visitors each year. So popular are many of London's attractions that perhaps the most effective ways to see them is as part of a tour group, with organised tours often bypassing lengthy queues.
Open-top bus tours are one of the most convenient ways of simultaneously seeing the sights and getting around town, and several such tours include entry into popular tourist attractions. Private tours in one of London's famous black cabs are another popular mode of transport, particularly for travelling to some of the city's more far-flung boroughs.
Customised tours
London is as diverse as it is sprawling, and the extensive range of guided tours on offer extends well beyond the city's most recognisable attractions. They include walking tours of some of London's most historic pubs, trips to the West End to take in a theatre production and guided tours of some of the city's most famous street art.
While the city's proximity to Oxford and Stonehenge make it a convenient base for day trips, it takes plenty of time and effort to tire of London's many attractions. Whether it's a trip to the Tower of London or a bicycle tour along the River Thames, you can always extend your itinerary in this unforgettable town.