Sink your teeth into the Big Apple aboard a guided tour of fabulous New York. With its dizzying mixture of fast faced pop culture and timeless traditions, who doesn't want to visit New York City, at least once? A New York tour is the perfect way to lose yourself amongst city sights and attractions without the hassle of finding your own way around the city that never sleeps.
Don't miss these New York attractions
The High Line
Bike riding through Central Park
Times Square
Food tours
Statue of Liberty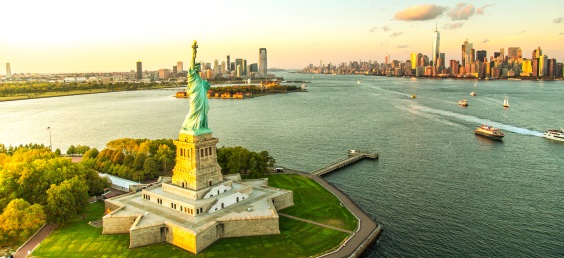 Concrete jungle
Some city tours focus on set attractions such as the Statue of Liberty harbour cruise and the Manhattan experience tour of the Upper East Side through Central Park and Times Square. For travellers who enjoy pop culture, New York boasts many iconic sights from favourite movies and television shows; the tours are often by local actors and visit around 60 locations.
No tour of New York would be complete without experiencing the stunning city views from the Empire State Building. A trend-setting city, New York is the ultimate shopping tour destination too – be prepared to rack up some credit card points at famous department stores Barney's and Macy's.
Underground food and culture
New York's restaurant and bar scene is world-famous; a great way to experience this is on a guided tour that highlights the city's best dining venues. Spend the day exploring the vibrant city and sample a range of cuisines at roadside food carts, ethnic eateries and gourmet restaurants.
Rather than the textbook sights, maybe a New York Village tour is of interest? Here you'll follow in the footsteps of Bob Dylan and breathe in the inspiration of Greenwich Village, Bleeker Street and Washington Square. A heritage tour will have you exploring the multi-cultural heritage of the city; stopping off at quintessential Jewish deli for a bagel, Little Italy and Chinatown.