Thailand's largest island is ripe for exploration. With white sandy beaches, crystal-clear waters and a vibrant nightlife scene, it's no wonder that travellers are allured by this tropical destination to experience all that it has to offer. If you tire of lazy days by the beach, you won't be hard-pressed finding a tour or activity to keep you amused.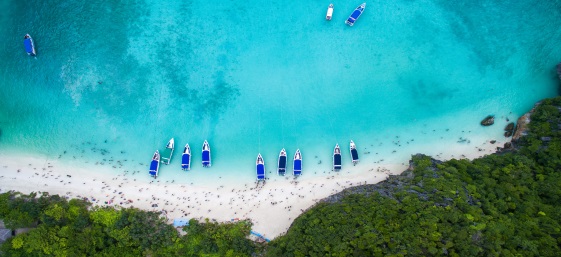 Don't miss these Phuket attractions
Junk cruise at Chalong Bay
Phi Phi Island
Snorkelling at Similan Island
Phuket Fantasea show
Promthep Cape
Hit the high seas
Tour options include taking a sunset cruise aboard a traditional wooden Junk at Chalong Bay. For something a little faster paced, jump on board a speed boat and head to Similan Island for the day. Here you can snorkel through the beautiful waters, admire the abundant tropical marine life and lounge on the dazzlingly golden sands.
You can also zoom through the water by speedboat to the famed Phi Phi Islands. A setting made famous by the film, The Beach, you can spend the day here swimming, snorkelling or simply soaking up the sun before returning to Phuket.
A mishmash of activities
Throw yourself into the island's hedonistic nightlife scene and sign up for the 'Fantasy of a Kingdom' cultural illusion show or Phuket Fantasea. The following day, you can marvel at the scenic beaches, meander through the village markets and enjoy the breathtaking sunset at famous Promthep Cape.
Phuket also boasts its share of theme parks, including water wonderland Splash Jungle and the tree climbing adventure park Xtreme Adventure. Both are suited perfectly for thrill-seeking travellers.