The Ultimate Bucket List: Our Top 40 Travel Destinations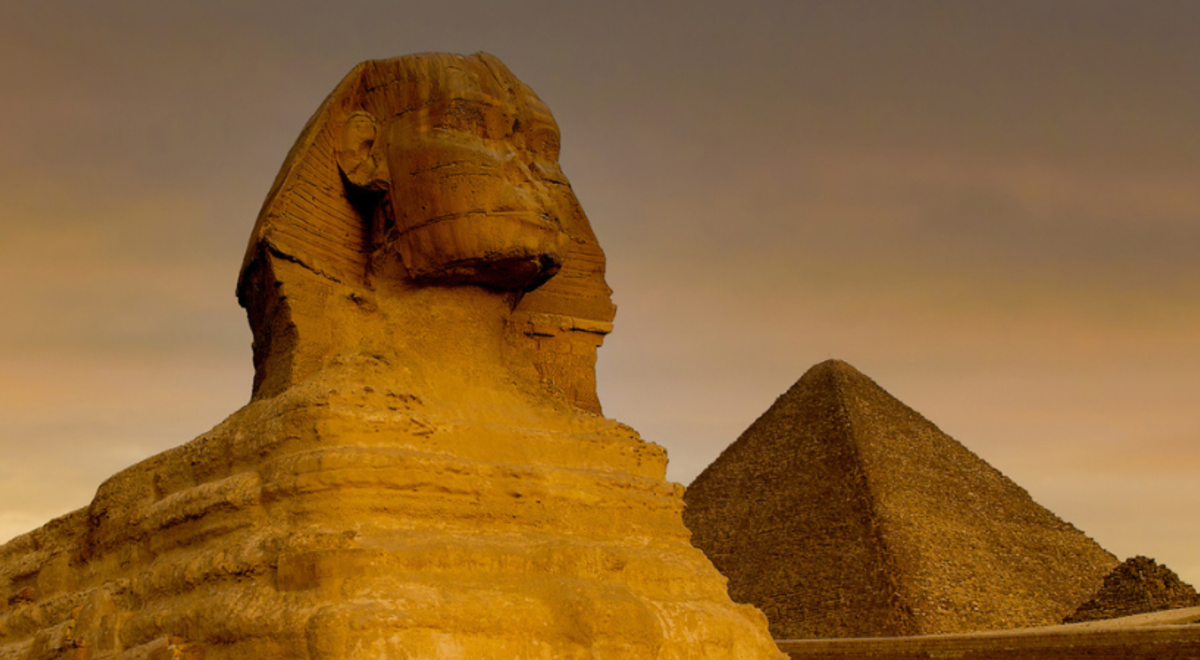 A bucket list can be a tricky beast.
It's a bit like settling on a set of bangers for your ultimate, life-defining playlist. What to leave in or out holds a ridiculous amount of personal meaning and is often compounded by your mood, a latest obsession, or your internal bully screaming "pick one already!" 
Pinning it down just isn't as easy as it seems. So, what are the best travel destinations you should visit before you meet your denominational or metaphorical maker? 
Flight Centre turns 40 this year – and because we're in a celebratory mood – we've figured that's as good a place as any to start our countdown.
Our top 40 best travel destinations for 2022 are: 
40.  Turkey 
Turkey provides you a unique meeting point between Asia and Europe. For centuries, cultures of both continents have found a way of living and thriving in this land of myriad experiences. From the sandy beaches of Antalya on the Mediterranean coast, to the ski fields of Anatolia and the mosques, churches and thriving street food and art scene of Istanbul, Turkey has a lot going on. 
39. Denmark 
From the land that gave us Lego, it's perhaps no coincidence Denmark's charm lies in the orderly happiness of its people. Routinely voted among the top five happiest countries in the world by the people who decide such things (it's currently number two), Denmark is a breeze to visit even though – fun fact – there is no word for please in Danish. Danes have more than made up for this by inventing hygge – a word describing the cosy feeling conjured by intimate gatherings of friends or family that seems to permeate every islet and peninsula of this cheery wee country. 
38.   Germany 
37. Cambodia 
Cruising and boating along the many waterways of the Mekong Delta have become a popular way of seeing this country of a thousand temples at the heart of the ancient Khmer civilisation. Theravada Buddhism is practiced by 95% of the population, making a visit to Cambodia a truly spiritual, if not mind un-cluttering, experience. Of all Cambodia's secrets, Sihanoukville's beaches are its best kept.
36. South Africa 
Yes, there's more to visiting South Africa than a safari in Kruger National Park. While its wildlife is big and spectacular, South Africa is a land teeming with culture. Johannesburg's Maboneng district has a thriving hub of art galleries and an intriguing food scene. Art tours of Soweto are popular as is the Apartheid Museum where the country's tortuous colonial legacy is laid bare in the spirit of reconciliation. Milder temperatures in spring and autumn make them the ideal seasons to visit, South Africa's wineries are world class, and there are breath-taking views of Table Mountain on your decent to Cape Town Airport. 
35. Monaco 
Glamour, gambling, and ostentatious displays of wealth are what you'd normally associate with this tiny principality at the foot of the French Riviera. But delve a little further and you'll find the city cradles a well-preserved historical quarter with steep, narrow lanes winding round the hills that lead you to impressive sights such as the Prince's Palace (best viewed at night) and the Monaco Cathedral. Monte Carlo district's Port de Fontvieille and Port Hercule are also worth a sight-see. While staying and eating in Monaco can be a little expensive, the bus is surprisingly cheap if all the hillside hiking tires you out. 
34.   Sri Lanka 
The tired moniker "tear-drop of India" really does this vibrant and dazzling island nation a disservice. A rich and joyous culture, sandy beaches brushed by turquoise waters, and a burgeoning eco-tourism industry taking in mountains, forests and ancient monuments should make Sri Lanka one of the coolest countries on your bucket list.
33. Czech Republic  
In a land renowned for beer, hot spring spa baths and medieval castles, who would've guessed you could combine all three? For a little over $150 in Prague you can relax in a beer bath amid a medieval setting while drinking unlimited handles of it as you soak. This medical "treatment" dating back to the Middle Ages cleanses the pores, regenerates skin and hair and revitalises the nervous system. A visit to the Czech Republic also promises some of Europe's most dramatic UNESCO world heritage sites, pristine forest hikes and a delectable bar and food scene. 
32.  Austria 
Famous for its pristine tap water that flows from alpine springs, a trip to Vienna is refreshing in so many ways. The Austrian capital's coffee culture is such an integral part of Viennese life that it's a UNESCO world heritage site. Outside of its countless coffee houses, the city blooms with art and architecture and proudly resists the modernised tackiness that's infected so many other European cities. The Austrian countryside abounds with alpine wonder: naturally beautiful lakes, forests and mountainous terrain all begging to be explored via a weave of hiking trails.
31.     Egypt 
Exploring the land of the Pharaohs is epic. And while it is amazing to connect with one of the world's oldest civilisations by visiting the temples, tombs and pyramids placed reverently along the banks of the Nile, modern Egypt is also intriguing. Home to a population of 21 million, greater Cairo is easily the biggest city in Africa and the Middle East. It's popular shopping district, the Khan el-Khalili bazaar, has been attracting hagglers since the 14th century and gets more interesting the further you wander into its narrow alleyways. Here you'll find authentic exotic goods amid all the hustle and bustle of a genuine Egyptian bazaar experience.
30. Iceland 
A dramatic volcanic landscape and ideal viewing conditions to catch the Aurora Borealis (the Northern Lights) combine to make a visit to Iceland feel like a journey to another world. Many of the country's glamping sites are within an easy drive of the capital Reykjavik and have transparent areas of ceiling so you can enjoy this eye-popping polar light show from the warmth of your glamp-bed.
29. Dublin 
28. Mauritius 
Sandy beaches, coral reefs and craggy peaks that brush the sky give Mauritius that dreamy quality so eagerly anticipated in a tropical vacation spot. And for an island no more than 50km in length, Mauritius has plenty going on. From sky-diving, to street markets, zip-lining to swimming with dolphins, boutique hotels to mountain biking, a holiday in Mauritius comes in many flavours.
27.  Switzerland 
Donkey trekking isn't something you'd normally associate with this iconic alpine enclave of neutrality, watchmaking and chocolate.  But in an age of eco-tourism and authentic experiences, learning "donkey knowledge" and taking the kids bare-back along winding trails in places such as the mountainous Toggenburg region is a fantastic way to experience Switzerland. You'll also make friends with some of the most good-natured creatures on the planet.
26. Philippines 
Being an archipelago of over 7,600 islands, it's no surprise that the Philippines have many spectacular beaches and all the swimming, diving, paddling, surfing "aquivities" you could image. The Philippines' unique and complex mix of ethnicities make for a culture and cuisine that's rich and colourful. This is exemplified by the playful paintwork on its Jeepneys – ex-World War II jeeps craftly adapted into buses that have become a national icon.
25.  New Caledonia 
With its massive UNESCO world heritage lagoon and coral reefs, New Caledonia is a diving paradise.  Although the archipelago is on our doorstep, its mix of French and Indigenous Kanak culture make it a popular getaway for those wanting to sample a fresh perspective without travelling far.
24.  Spain
23.  Cancun 
This is where the sights and smells of Mexico meet the partying Caribbean, ancient Mayan monuments meet sandy white beaches, and hotel prices become more reasonable once the Spring break crowds disperse through April.   But don't leave it too late: hurricane season rolls in from July to October.
22.  Amsterdam 
21.  Tahiti 
The major island of French Polynesia offers some of the most stunning overwater bungalows in the Pacific, pristine beaches and some of the world's best surf at Teahupoo on the southern tip of the island.
20. Cook Islands 
Kia orana! The Cook Islands are about as laidback as the Pacific gets. Muri lagoon on the chief island of Rarotonga offers the best snorkelling experiences. Swim around the motu (the islets of Taakoka, Koromiri, Oneroa and Motutapu) and out towards the reef where you can expect to meet a variety of tropical fish. On the outlying island of Aitutaki you can get your passport stamped at the world's smallest post office on the tiny motu Tapuaetai, just a short paddle across the island's lagoon.
19.  Vancouver 
18.  Vanuatu 
17. New Zealand 
16.  Athens 
15.  Kuala Lumpur 
From high-end shopping and tall towers to Buddhist temples, mosques and a thriving street-food scene, Malaysia's multi-cultural capital holds endless surprises.  The Petronas Twin Towers were once the tallest in the world. And while the skybridge between them offers spectacular views of the city, they also serve a less glamourous but vital role. The bridge provides structural support to prevent the two towers swaying too much in the wind.
14.   Paris 
13. Hong Kong 
12.  Ho Chi Minh City 
11. Tokyo 
10.  Dubai 
Voted a top destination for 2022, Dubai began life as a small fishing village on the shore of the Arabian Gulf before blossoming into a global financial hub of luxurious hotels, high-end shopping, and the world's tallest building (Burj Khalifa at 828m). Dubai is an oasis of light and nightlife where desert meets the sea, mosques meet malls and cultures from all over the world greet and mingle.
9. Rome 
8. Phuket 
7. London 
6. Singapore 
5. Los Angeles 
4. Hamilton Island 
3. Fiji 
2. Bali 
1. Hawaii 
So many places, so much to see and do, and one life waiting to be changed.
---
Flight Centre acknowledges the Traditional Custodians of Country throughout Australia.